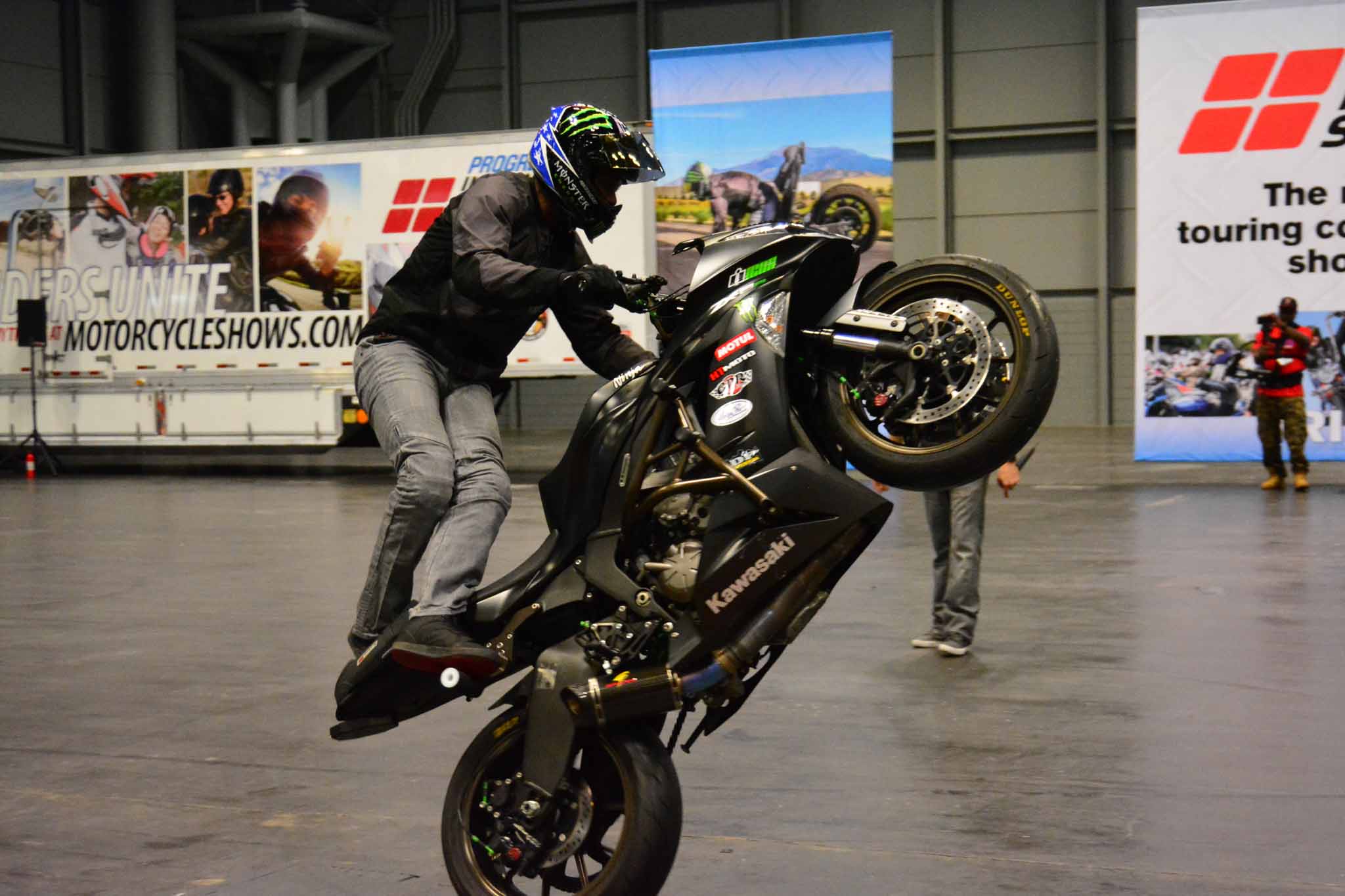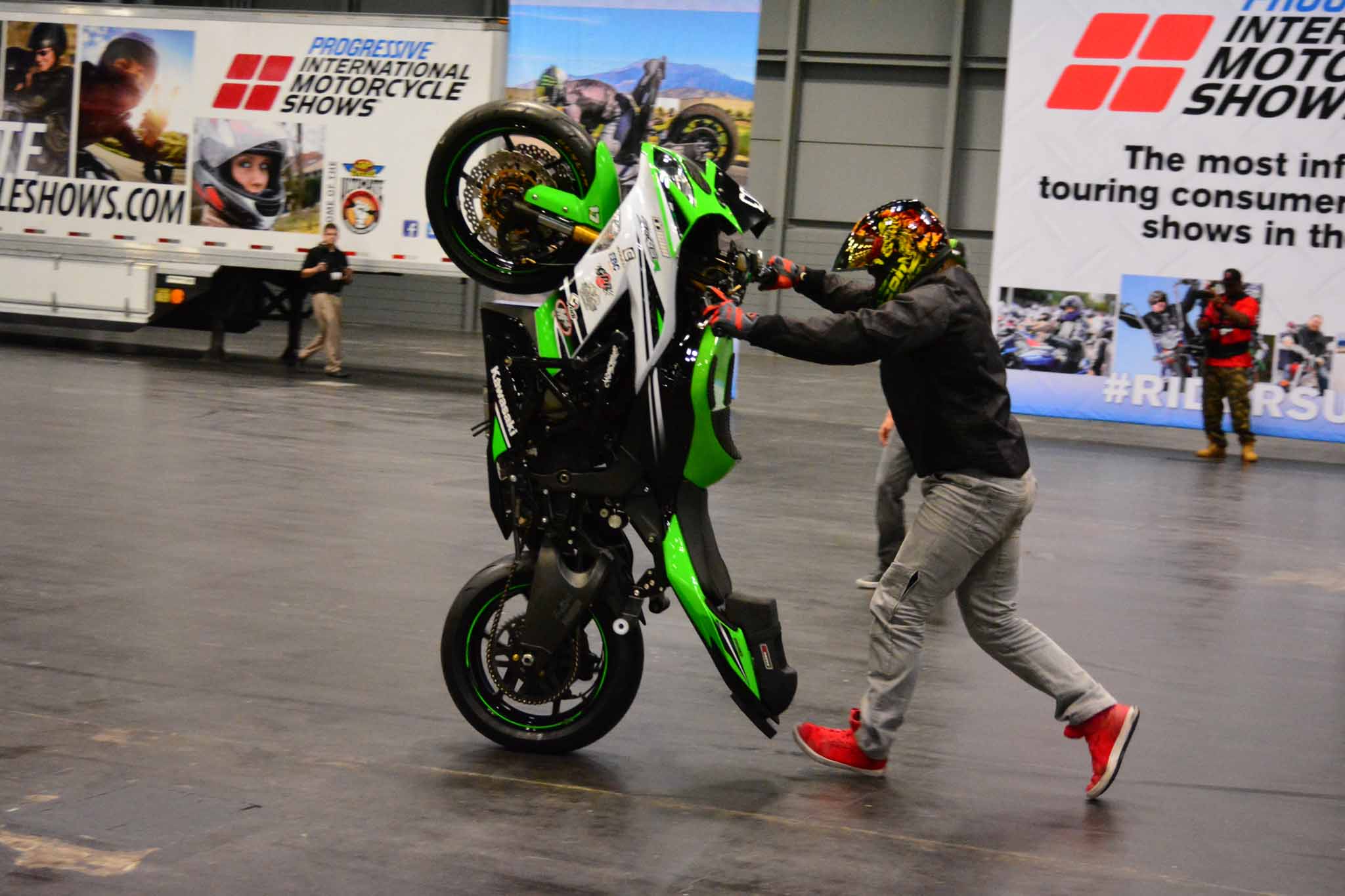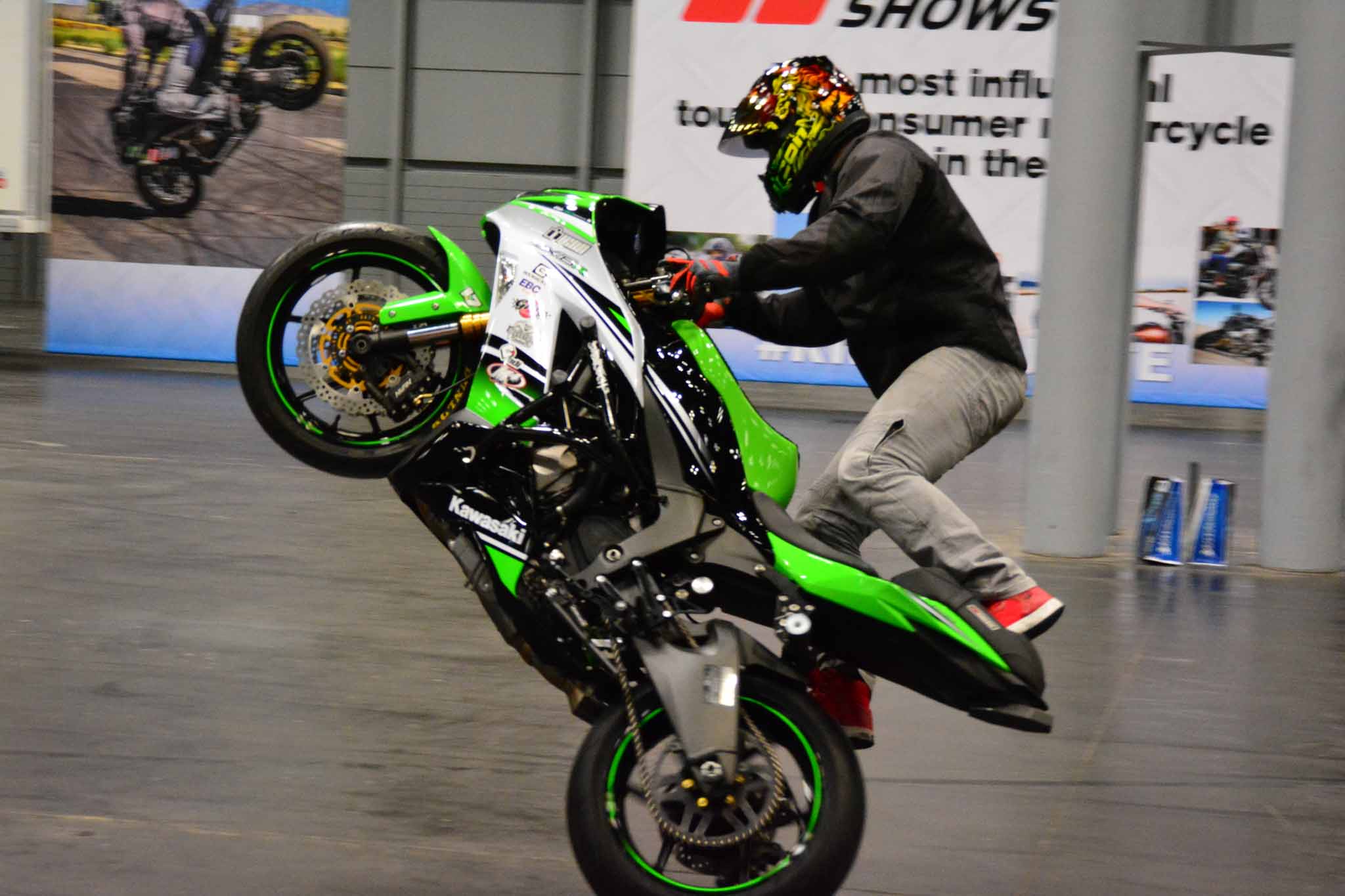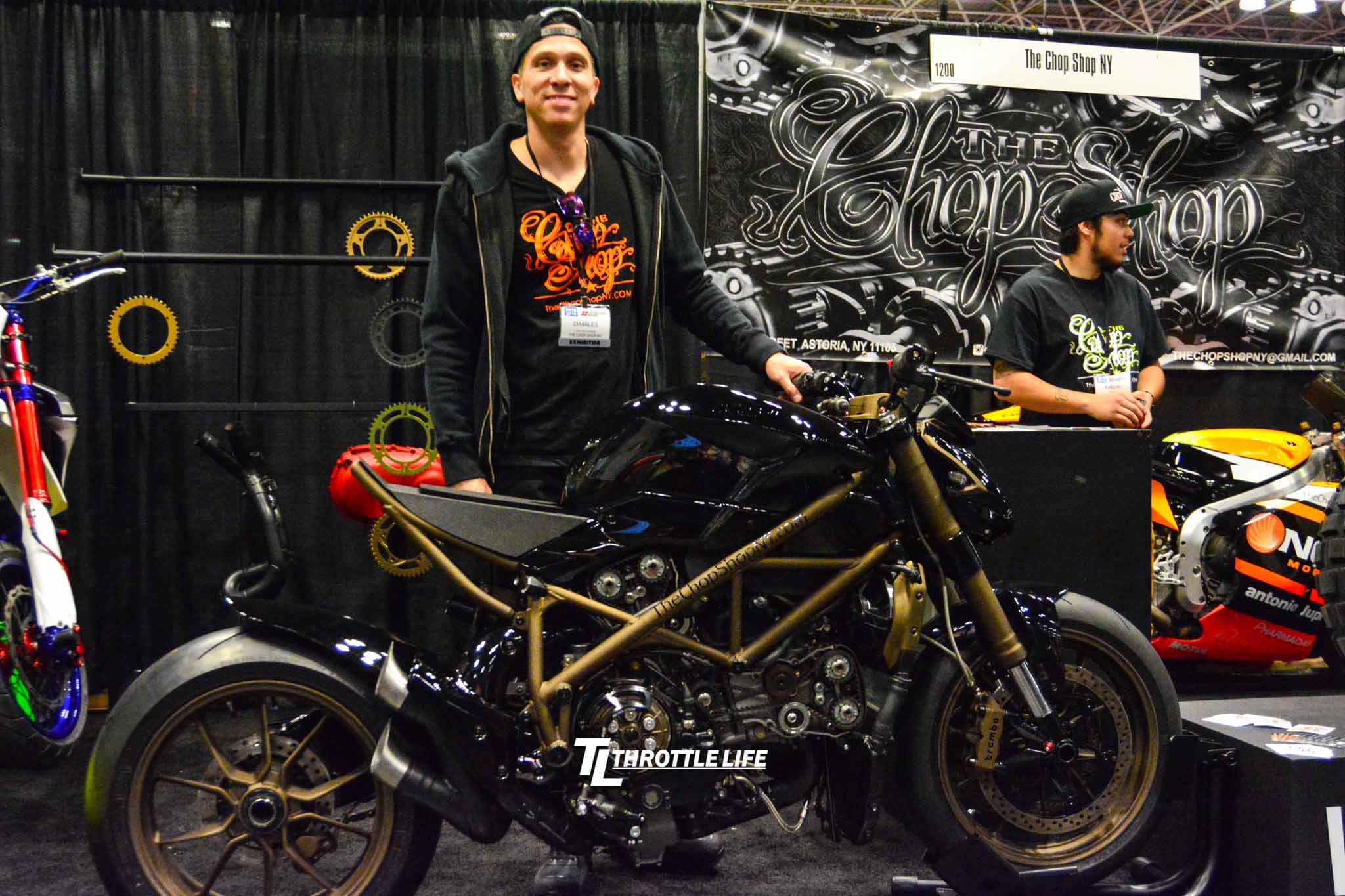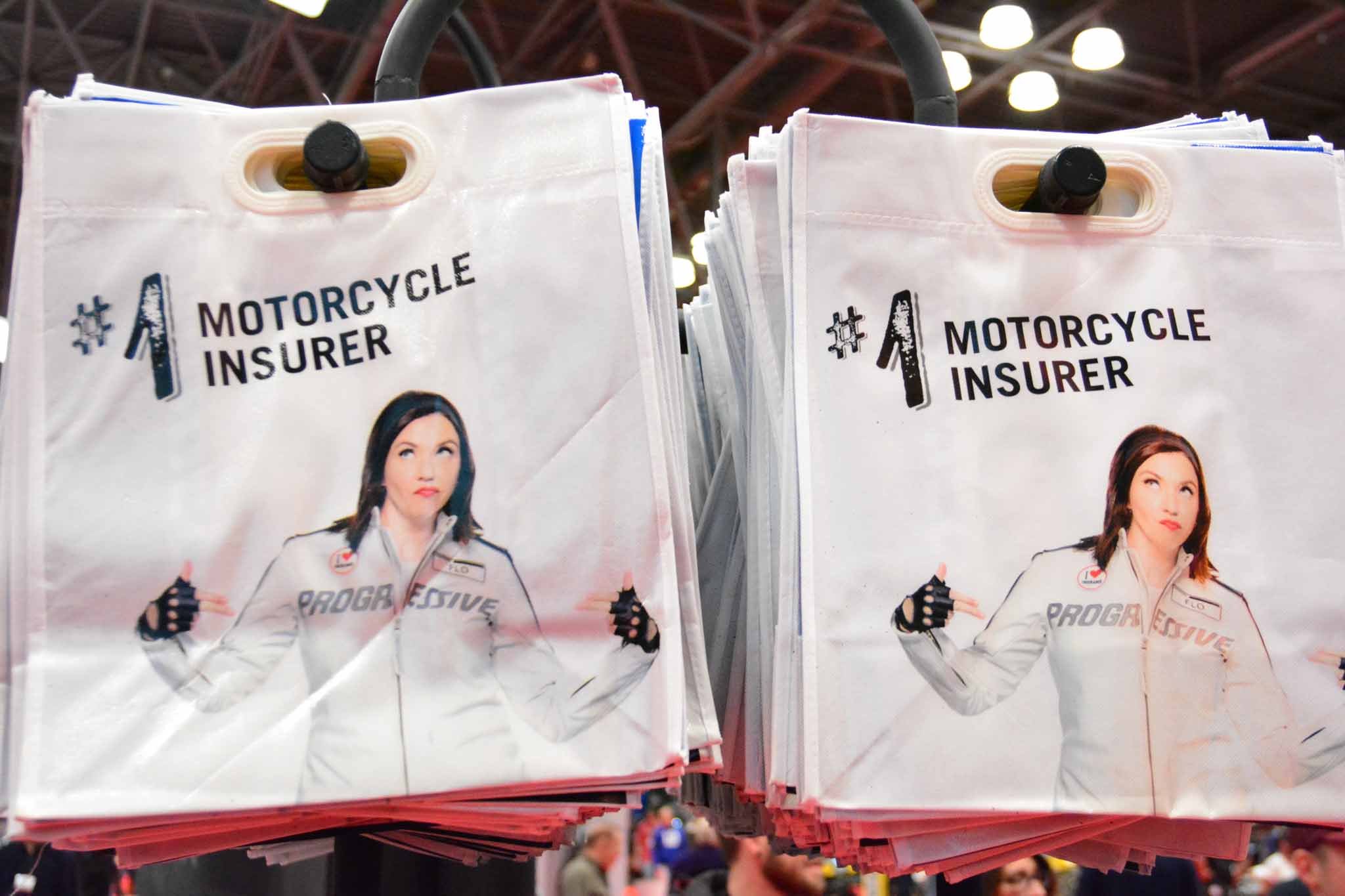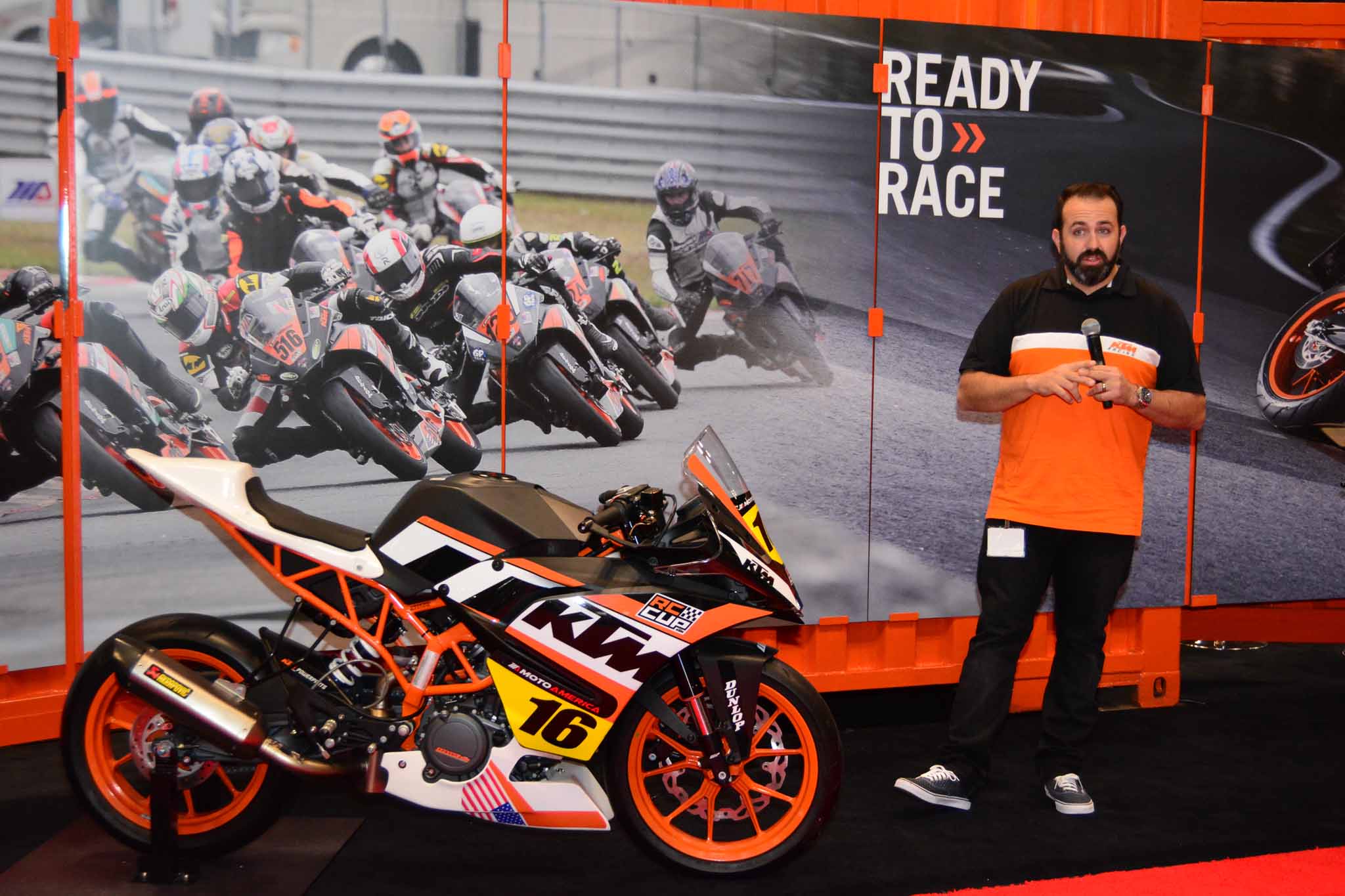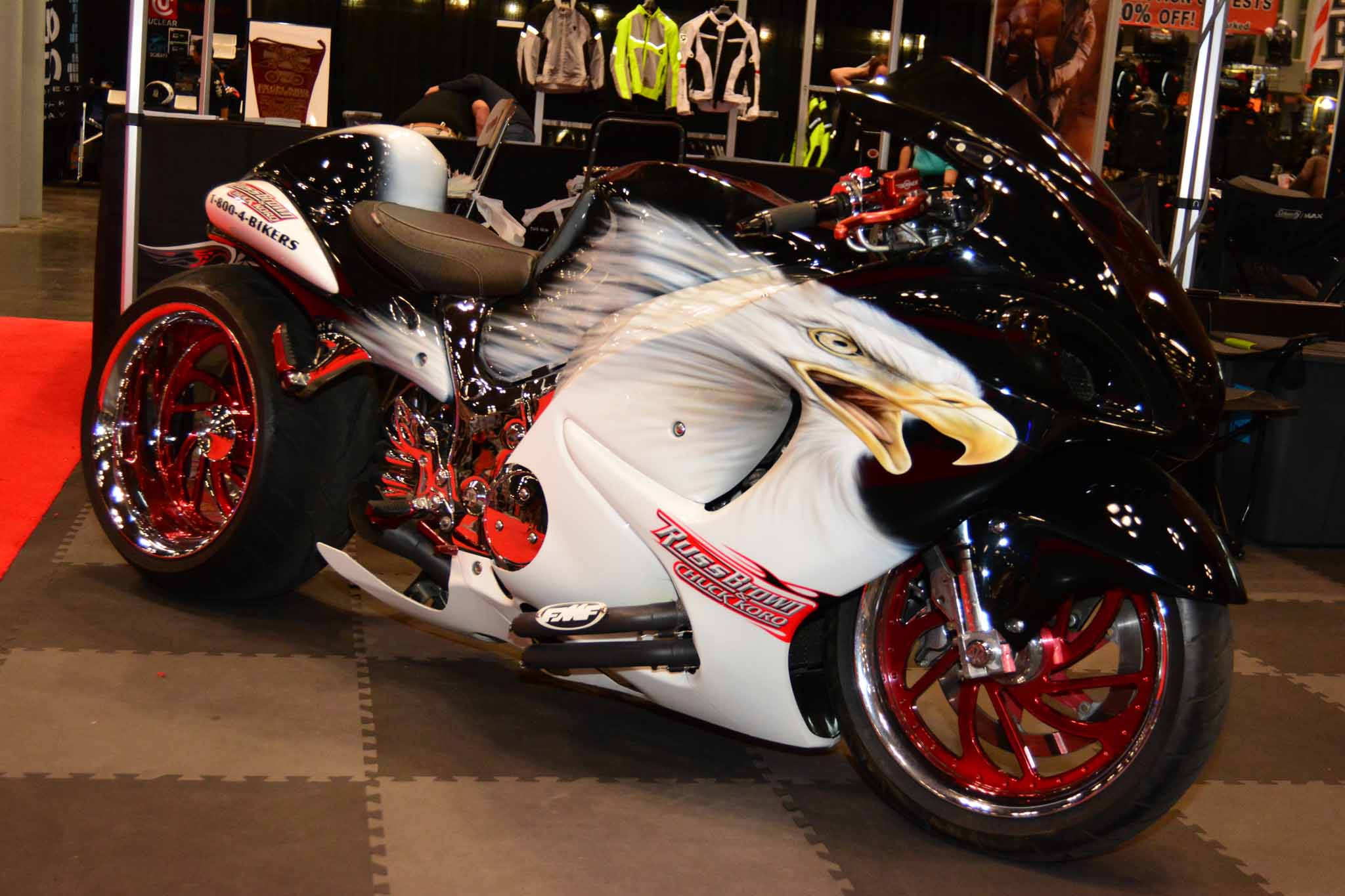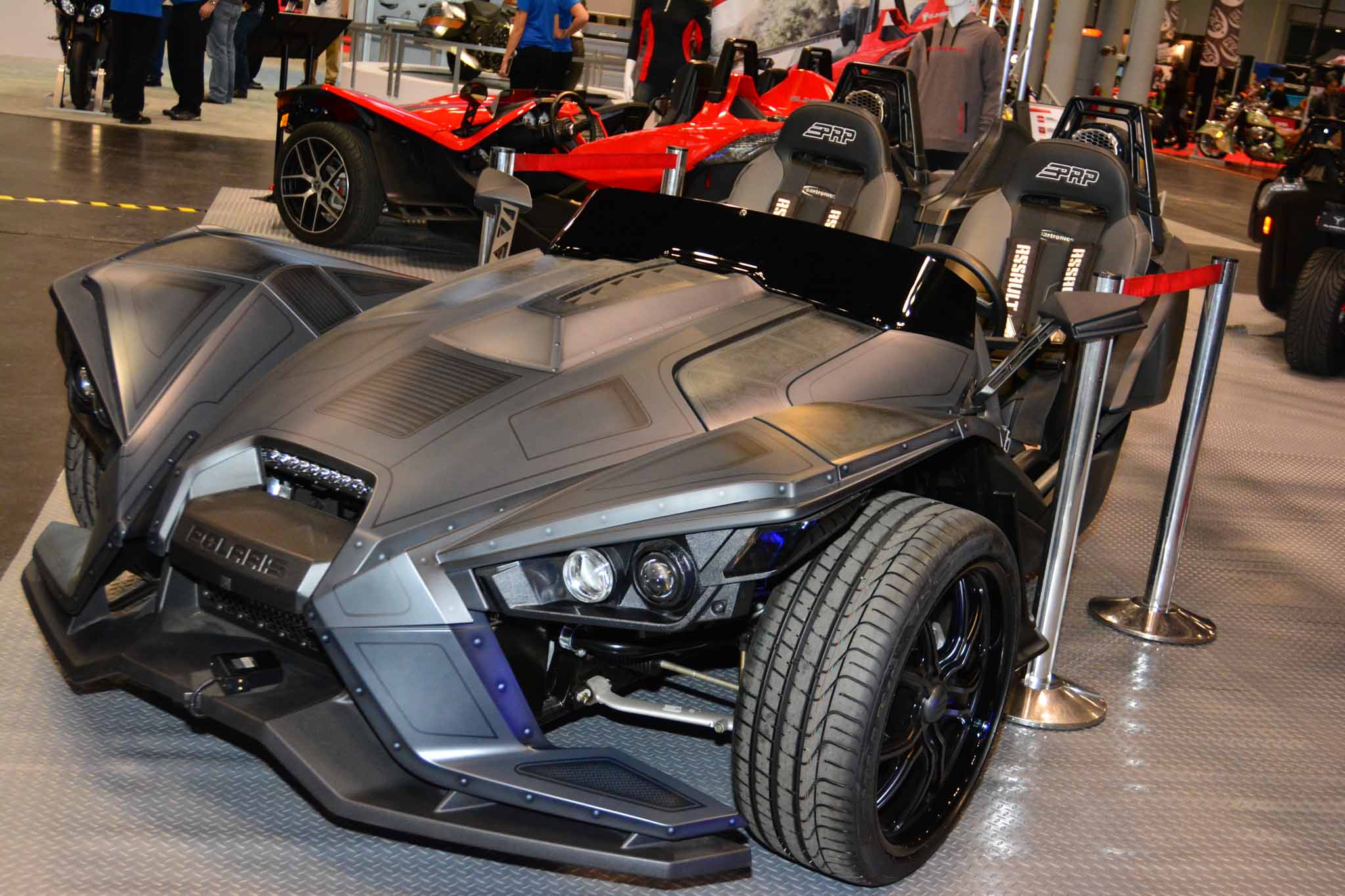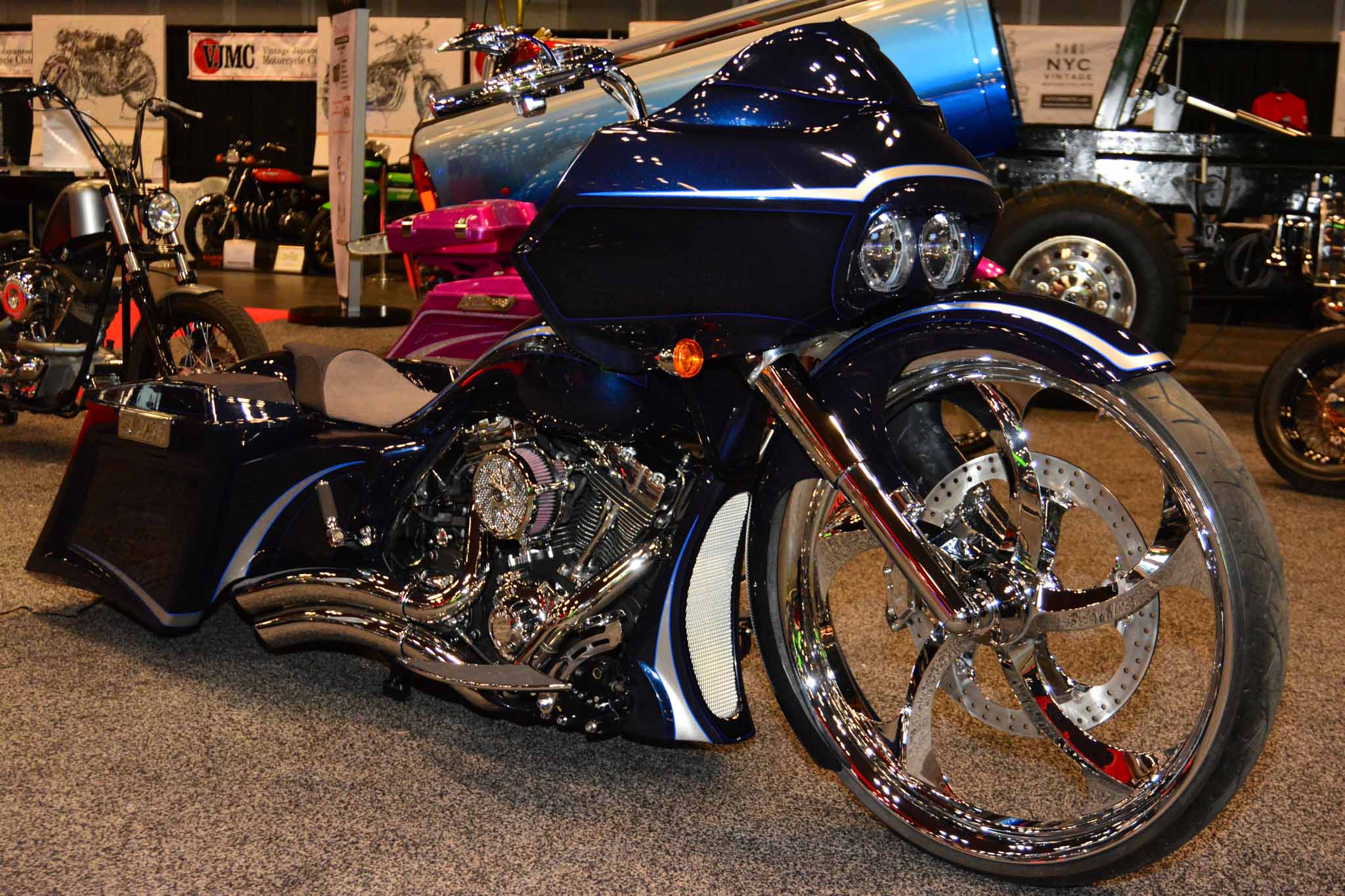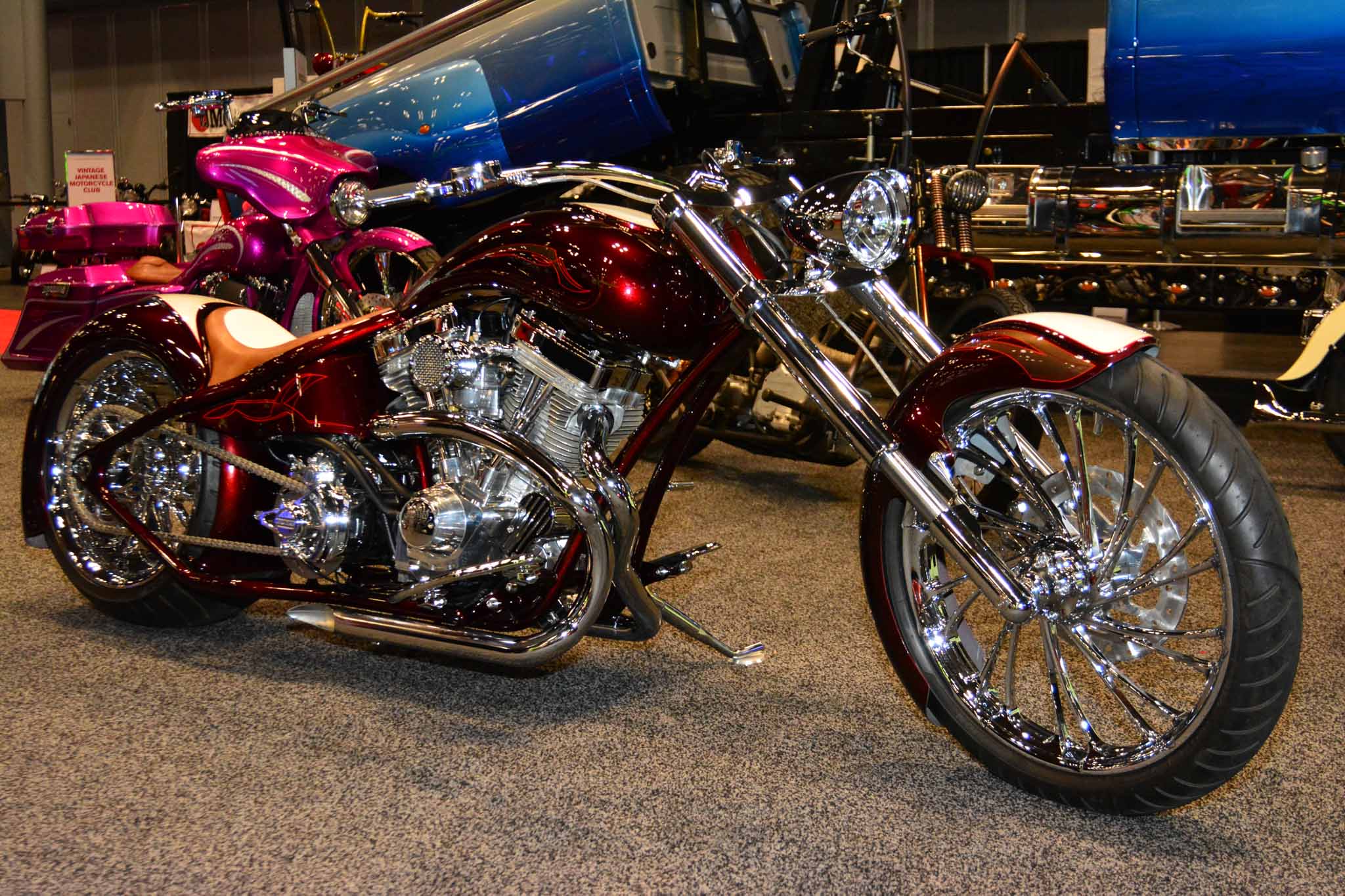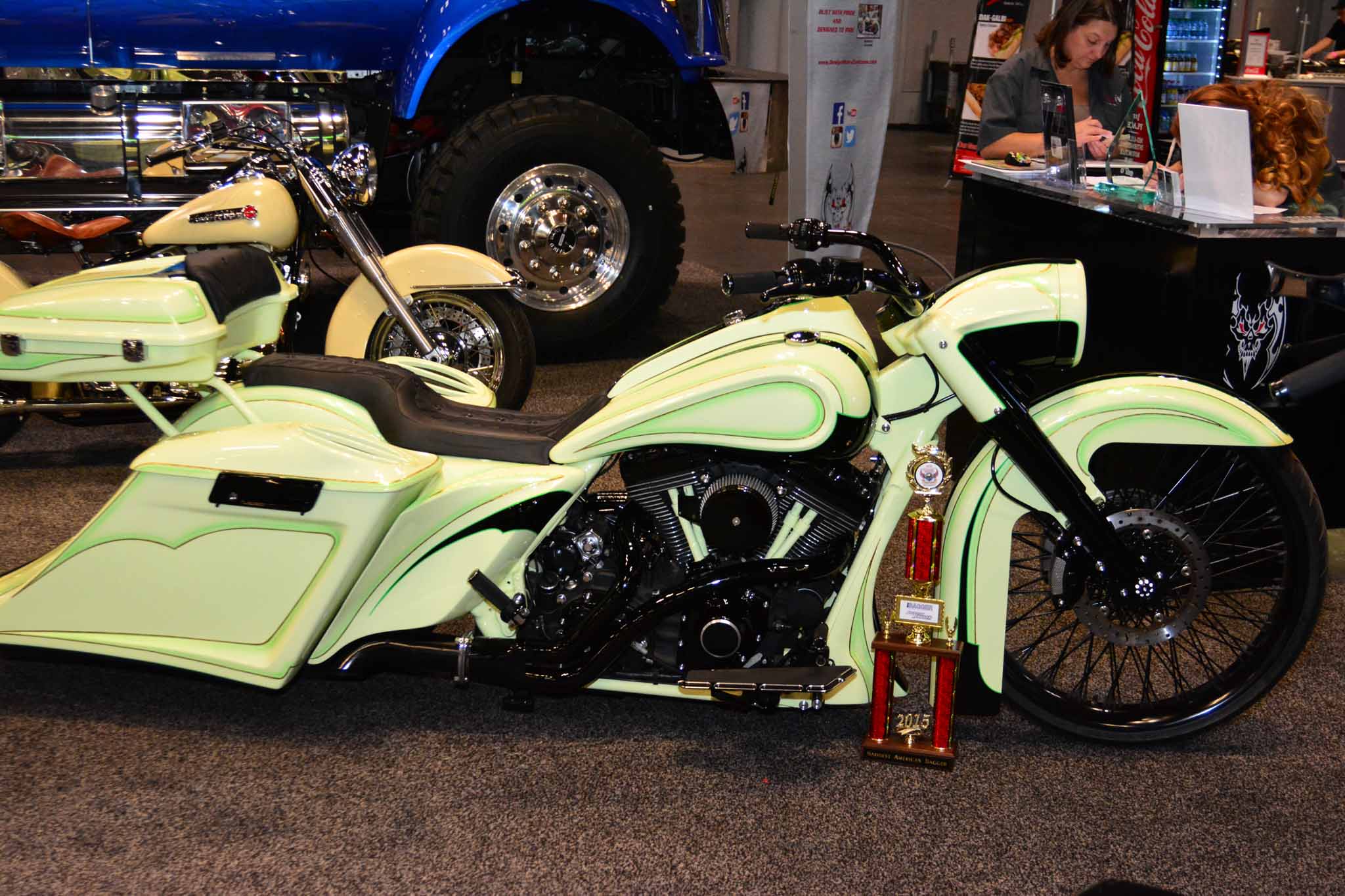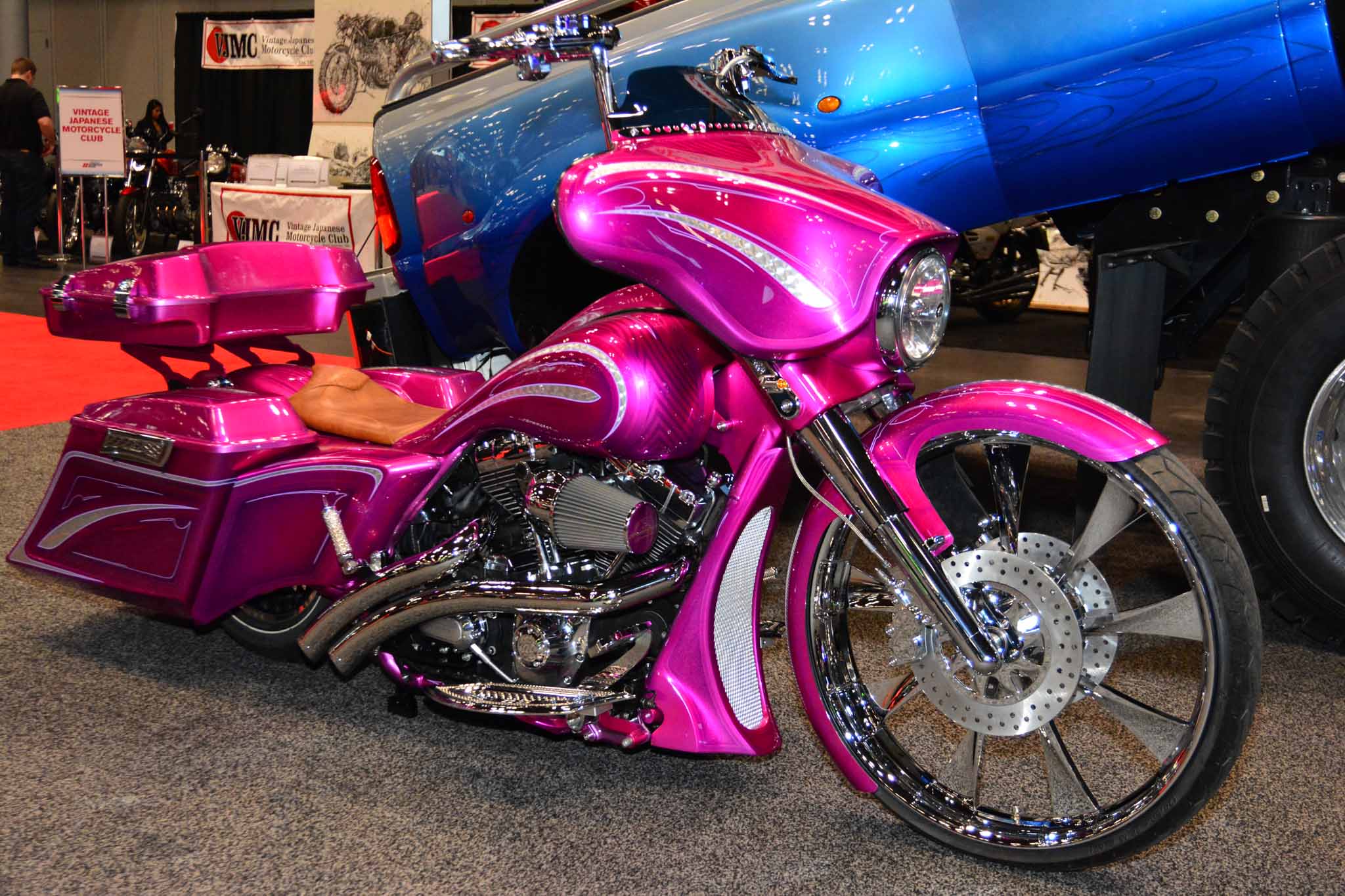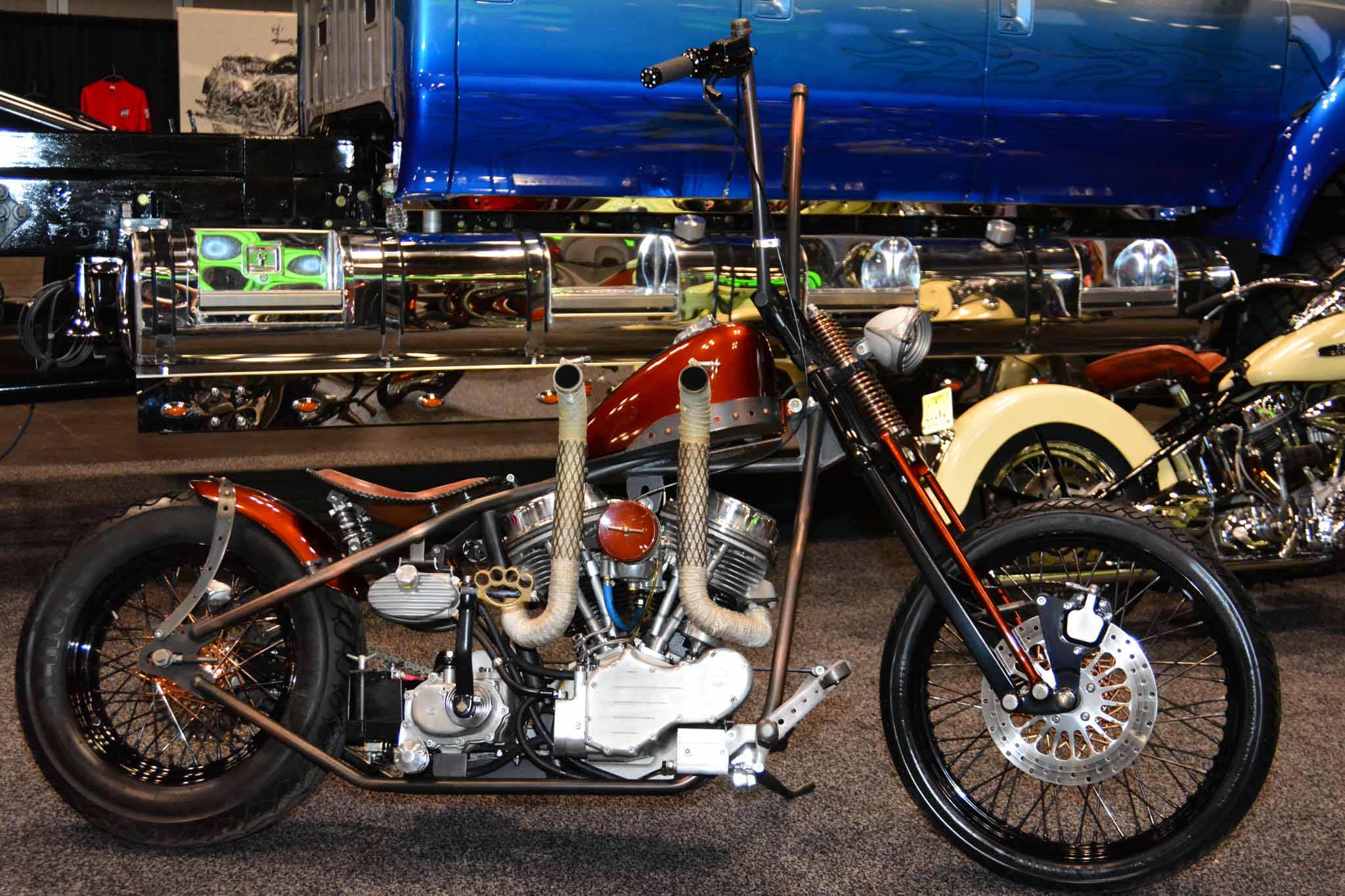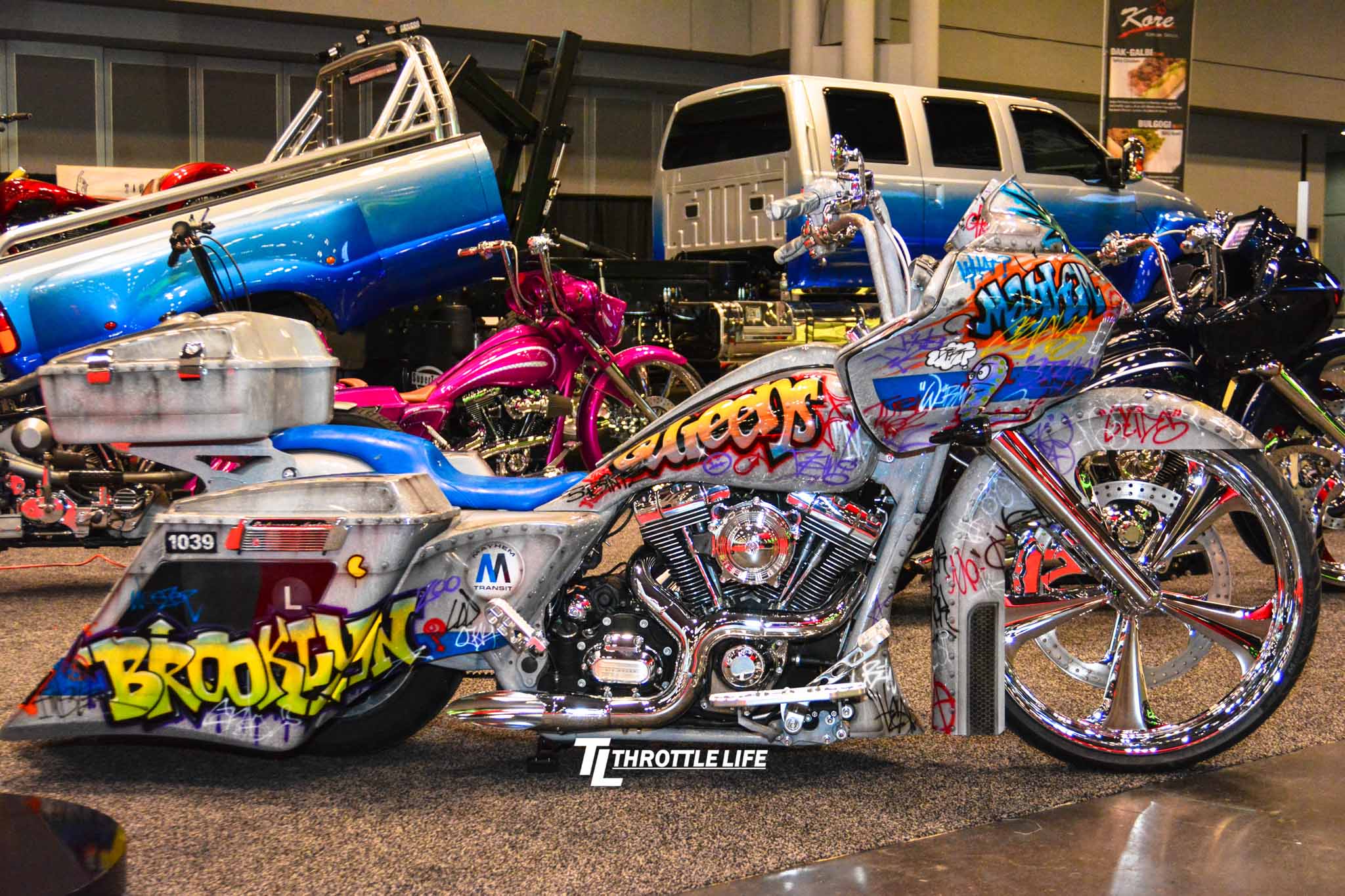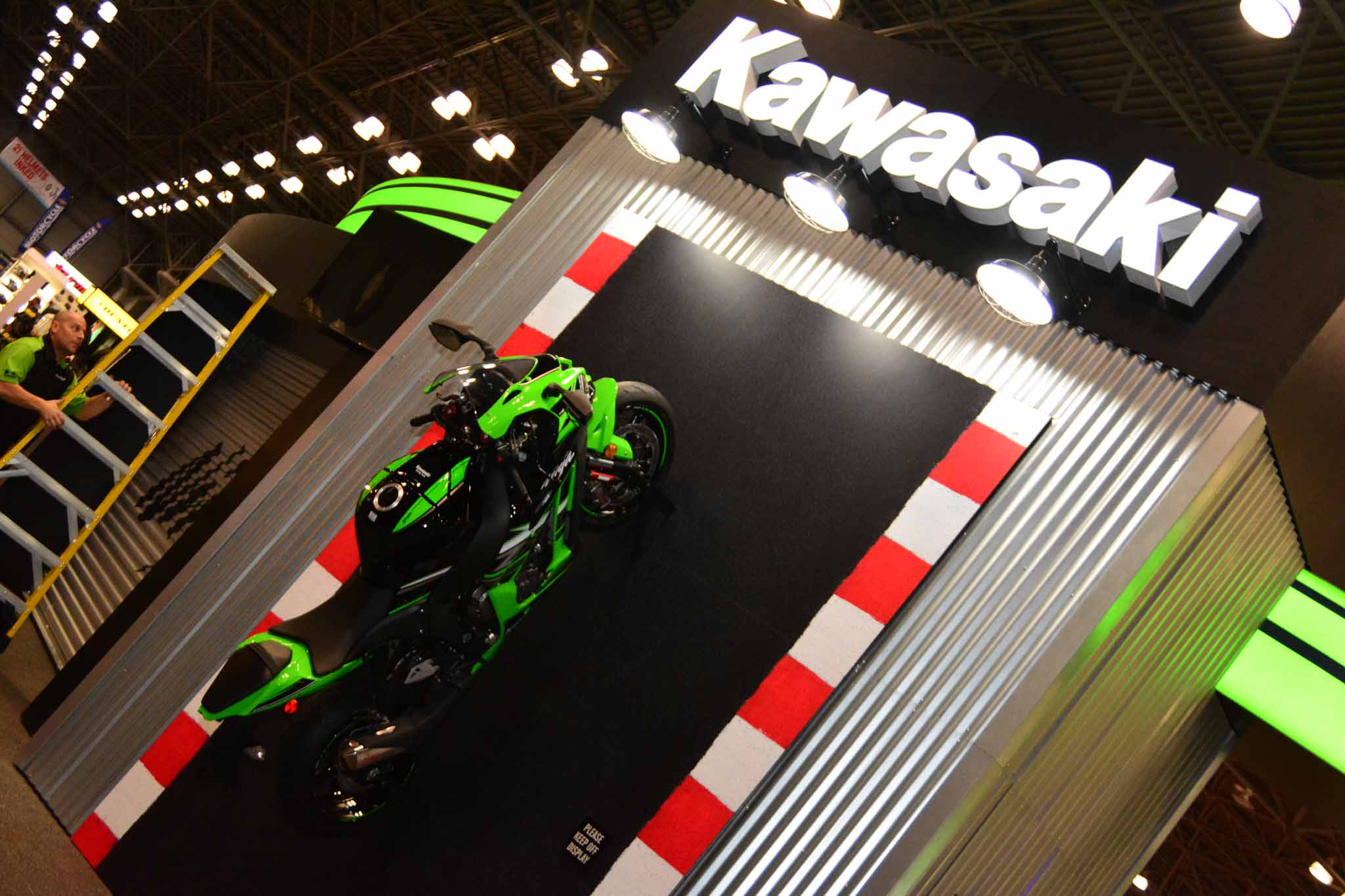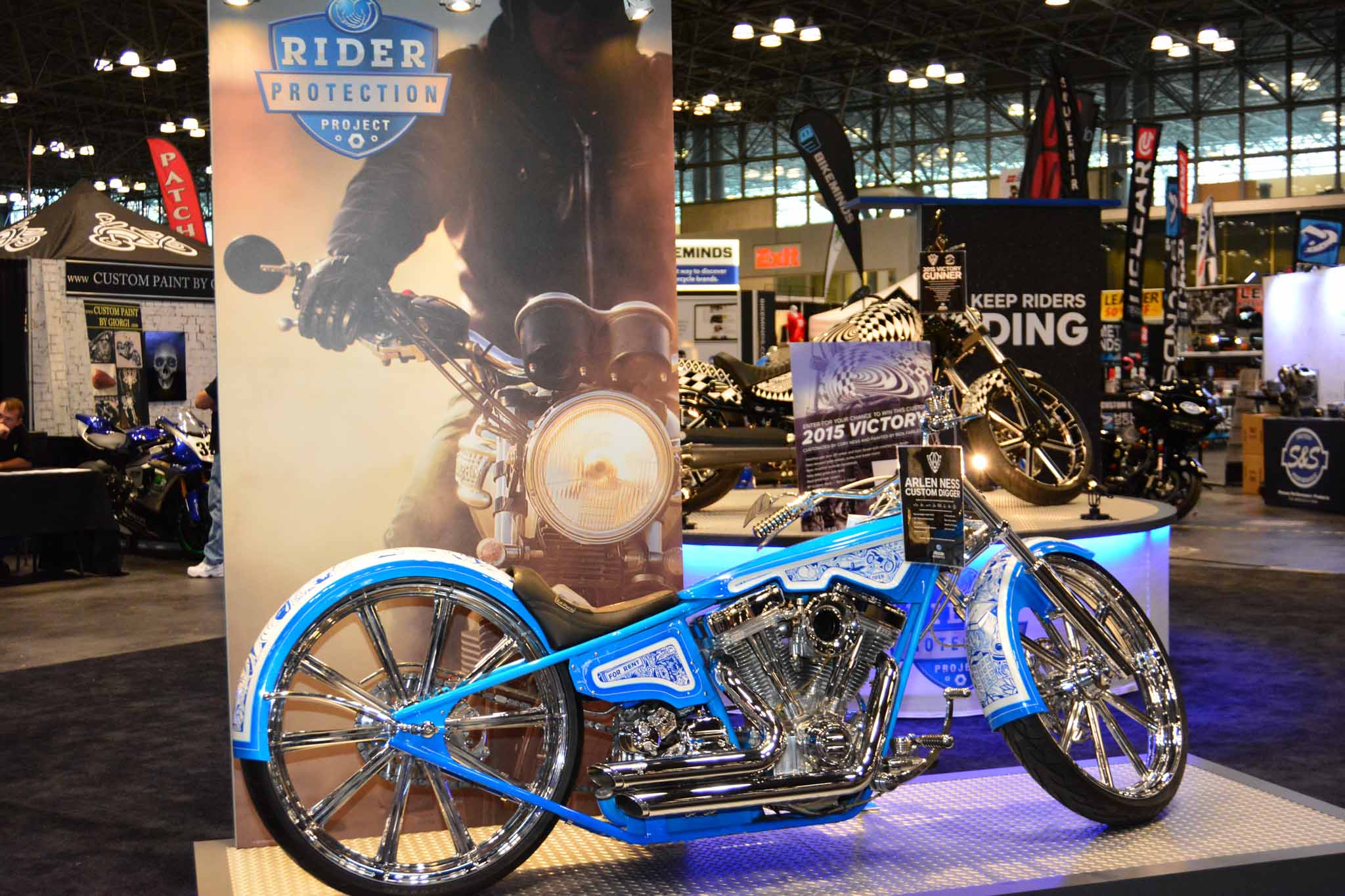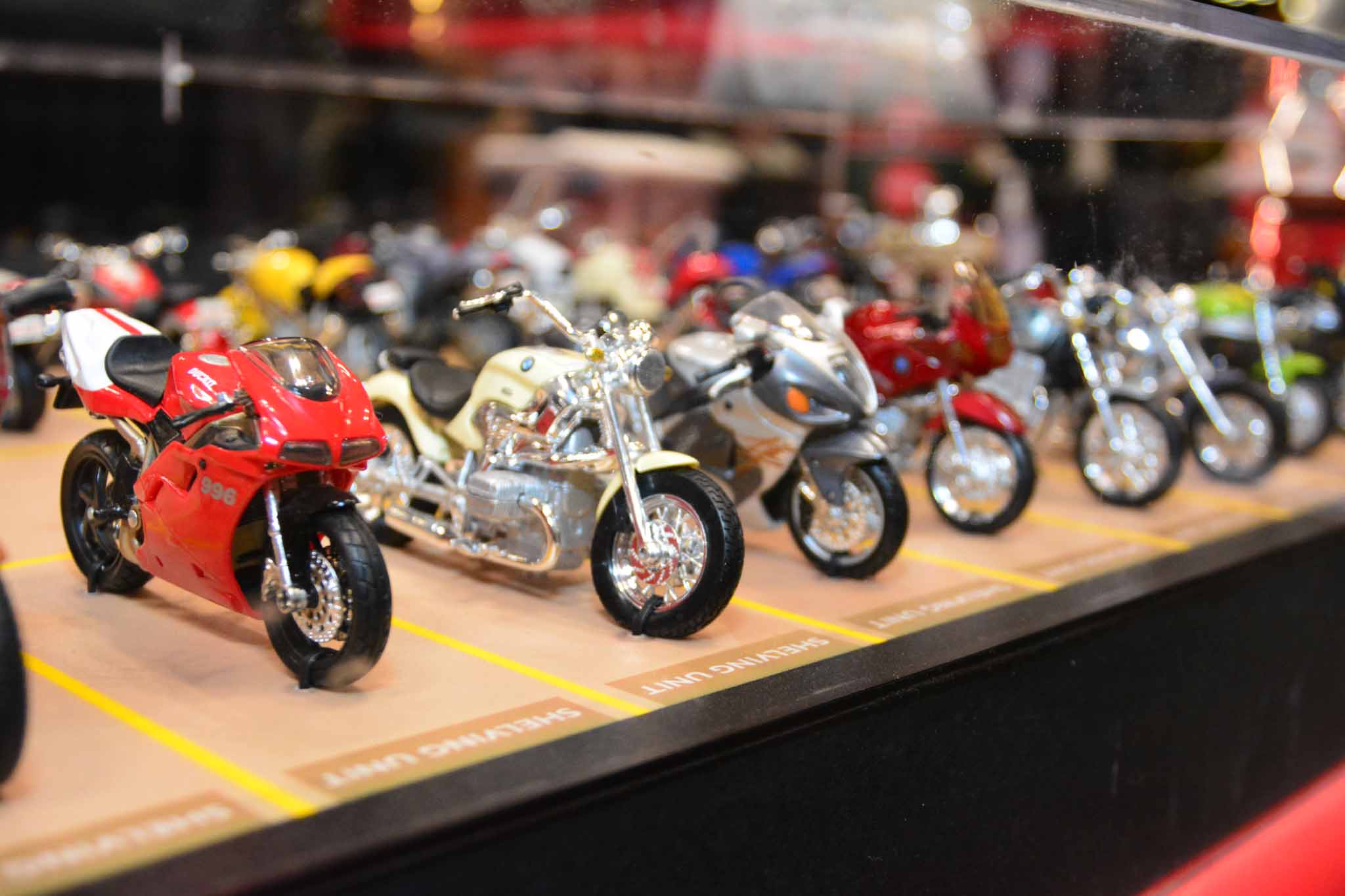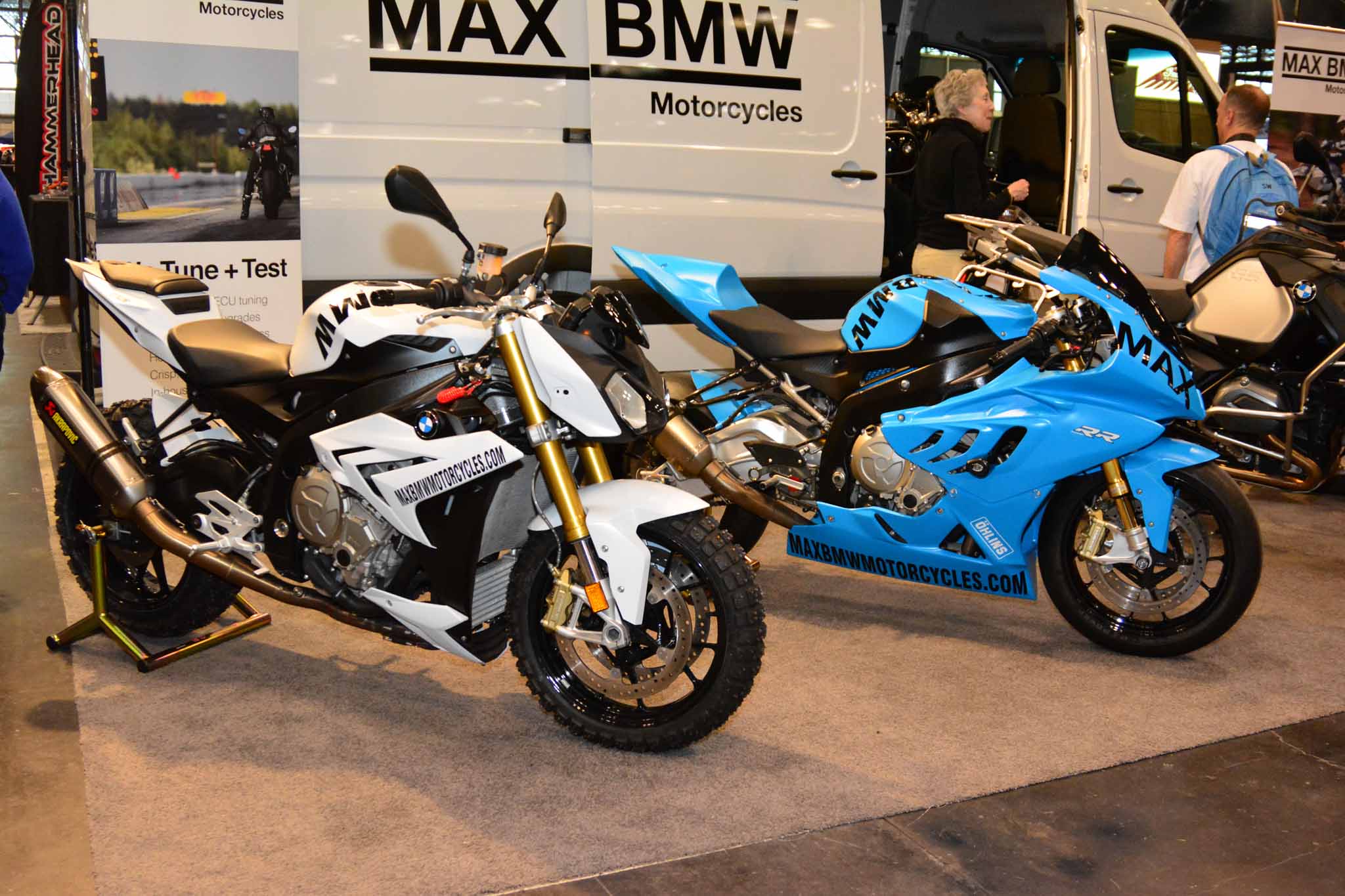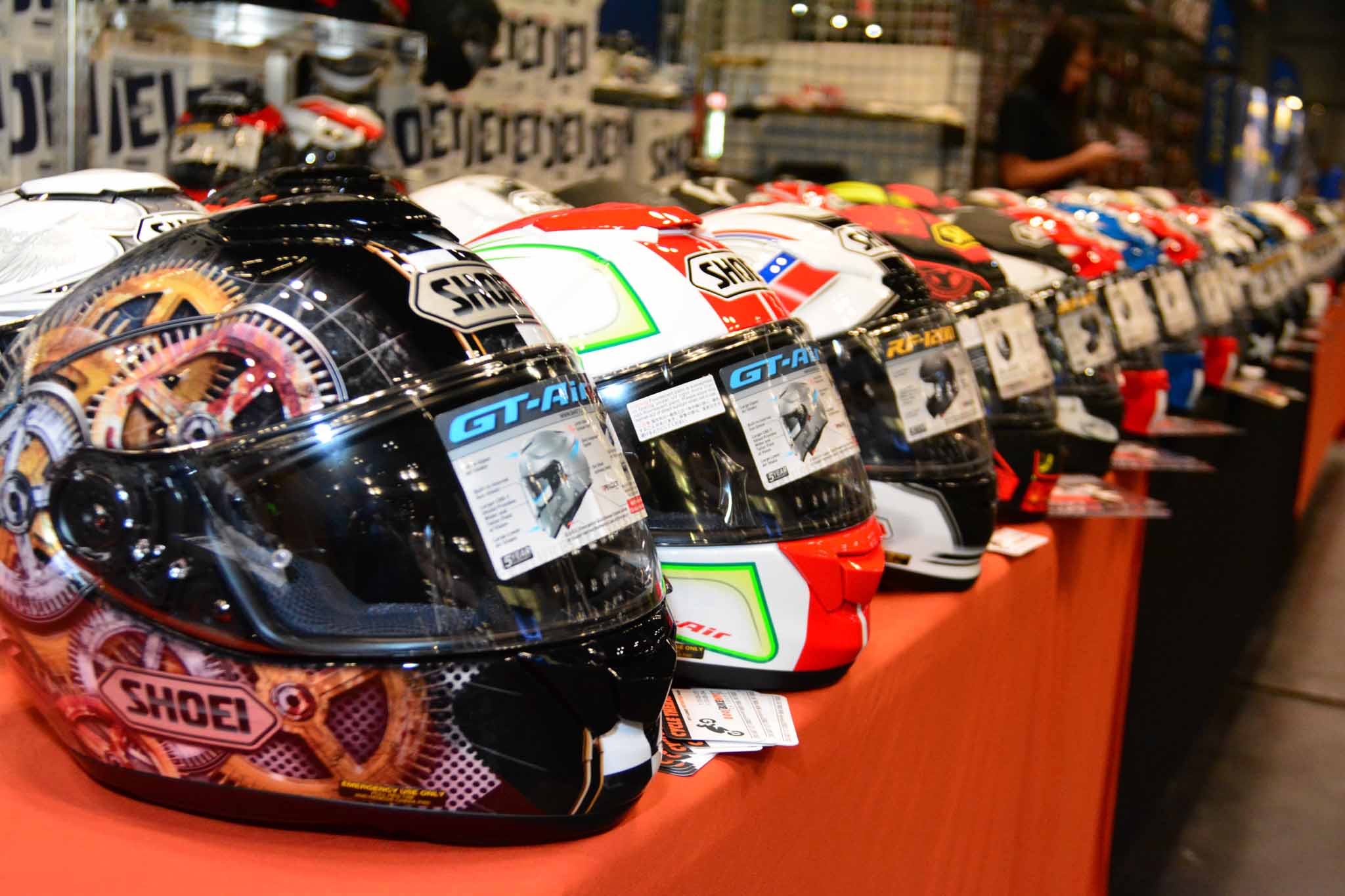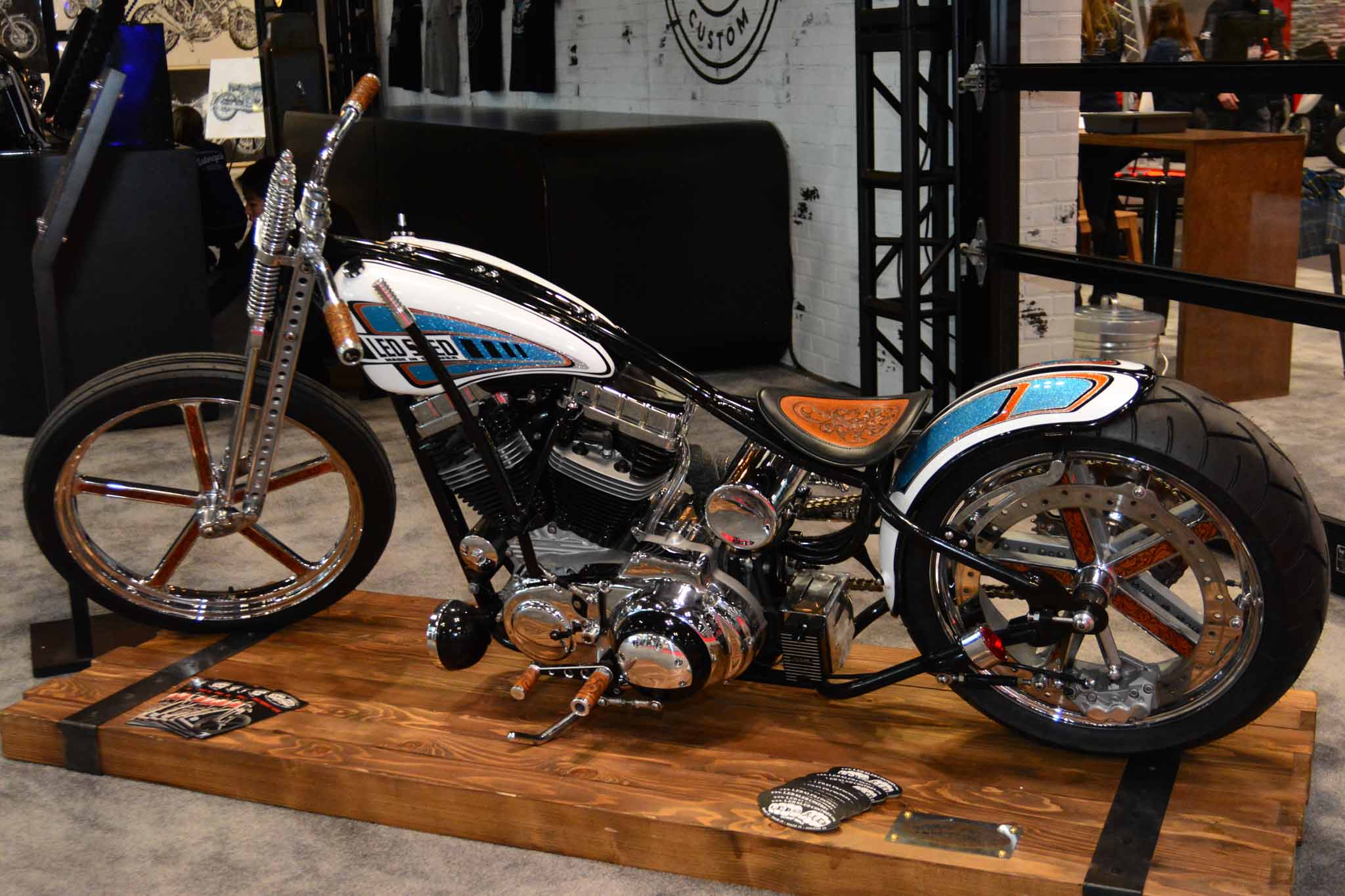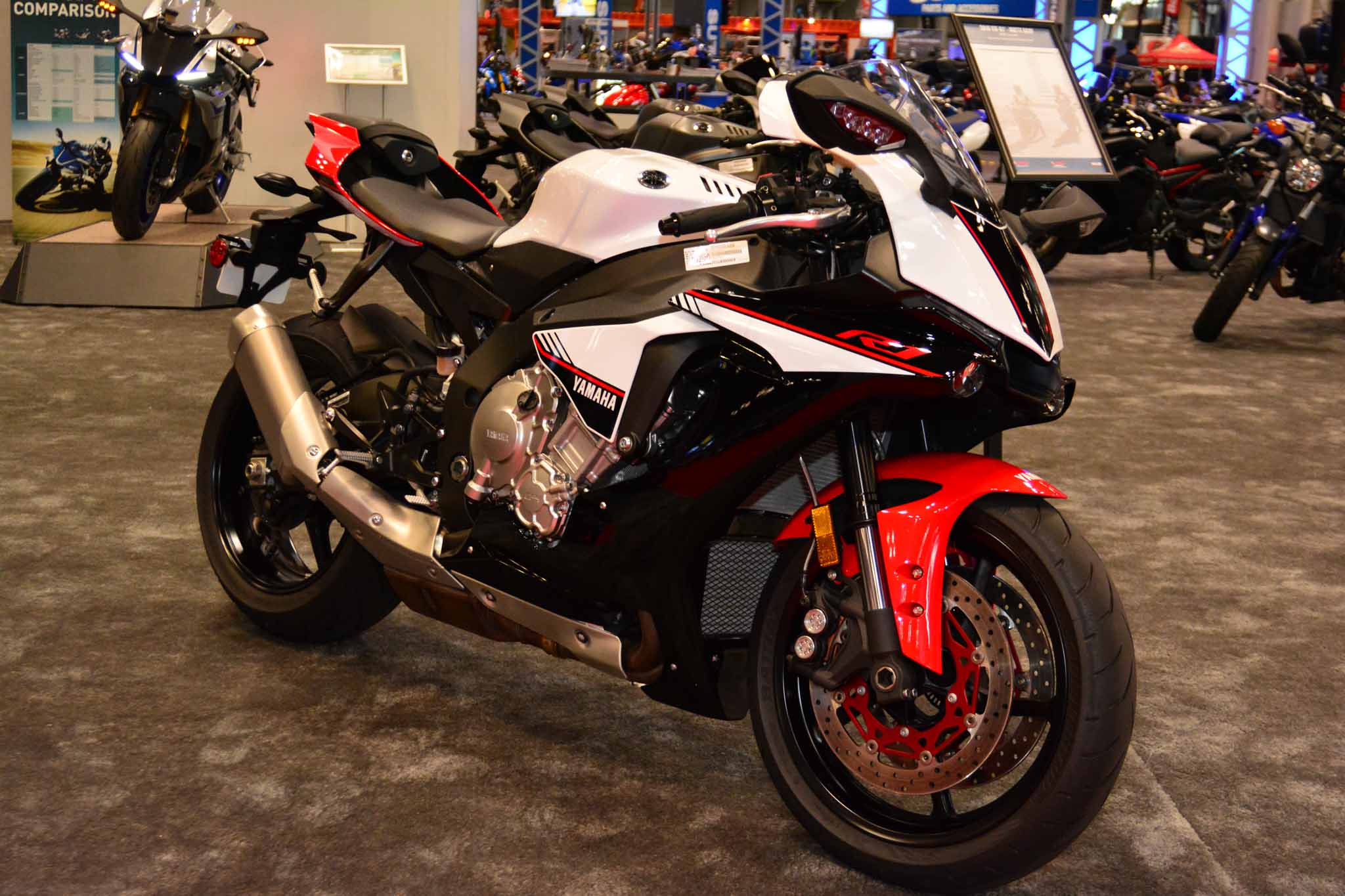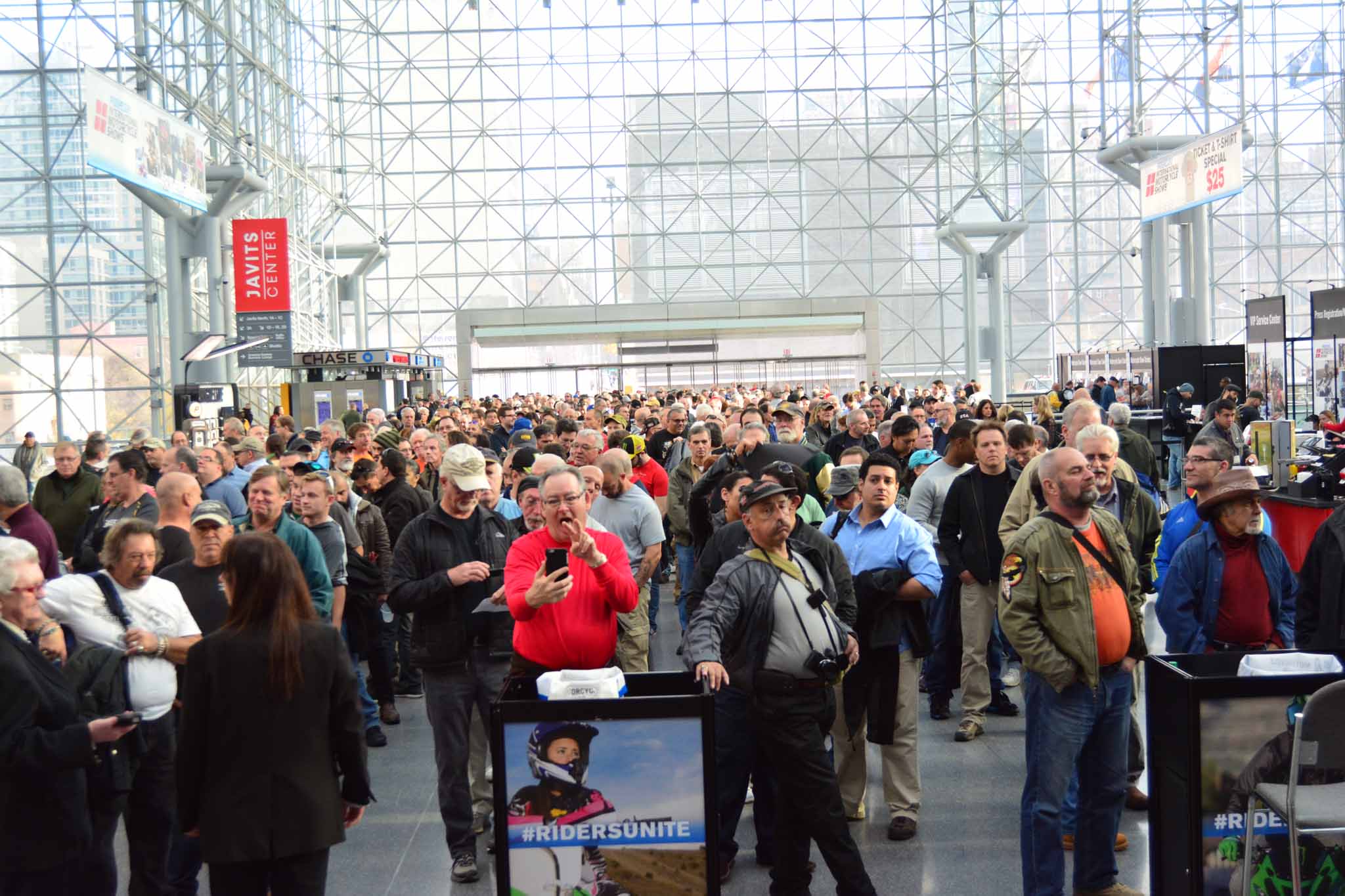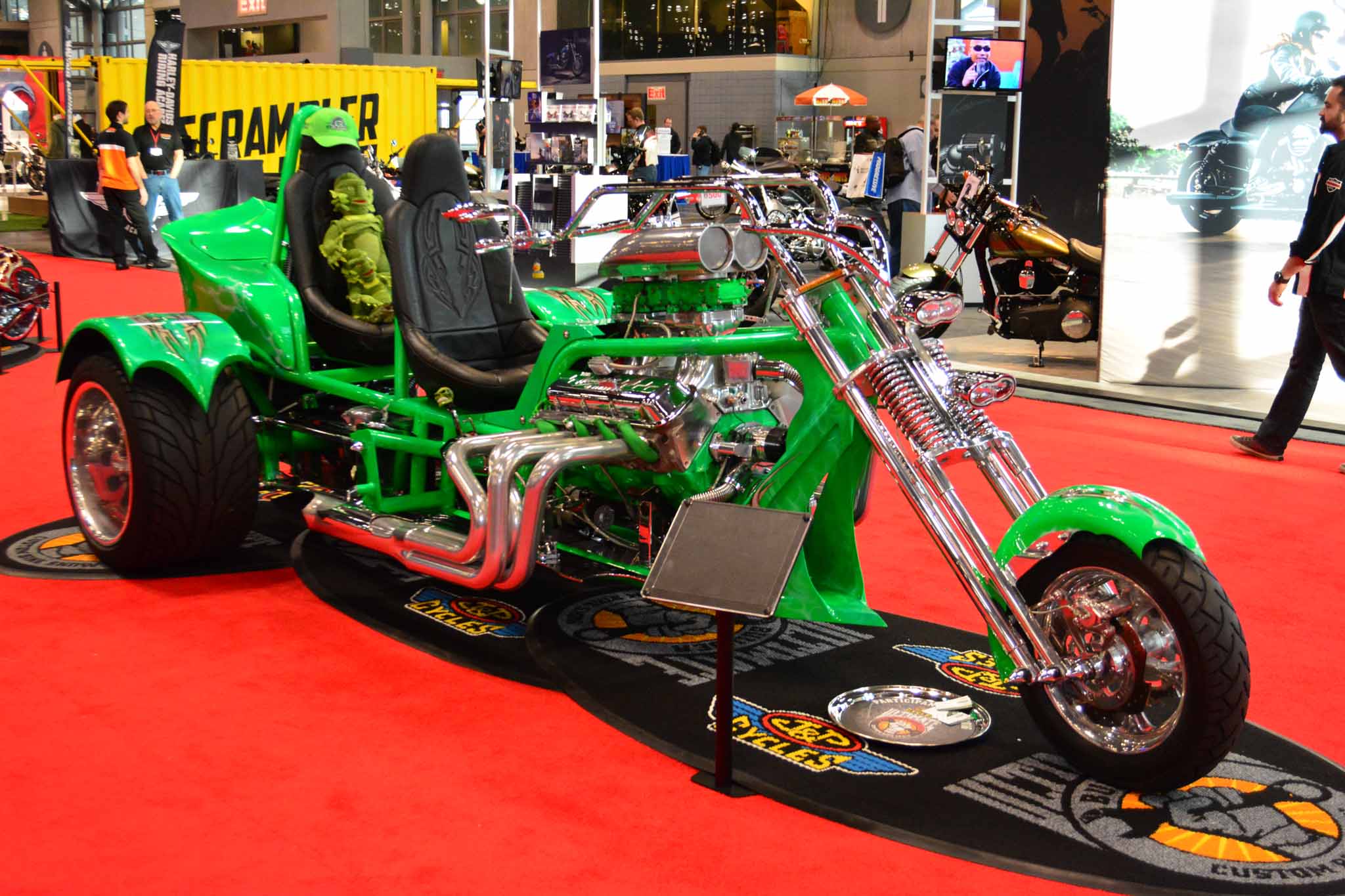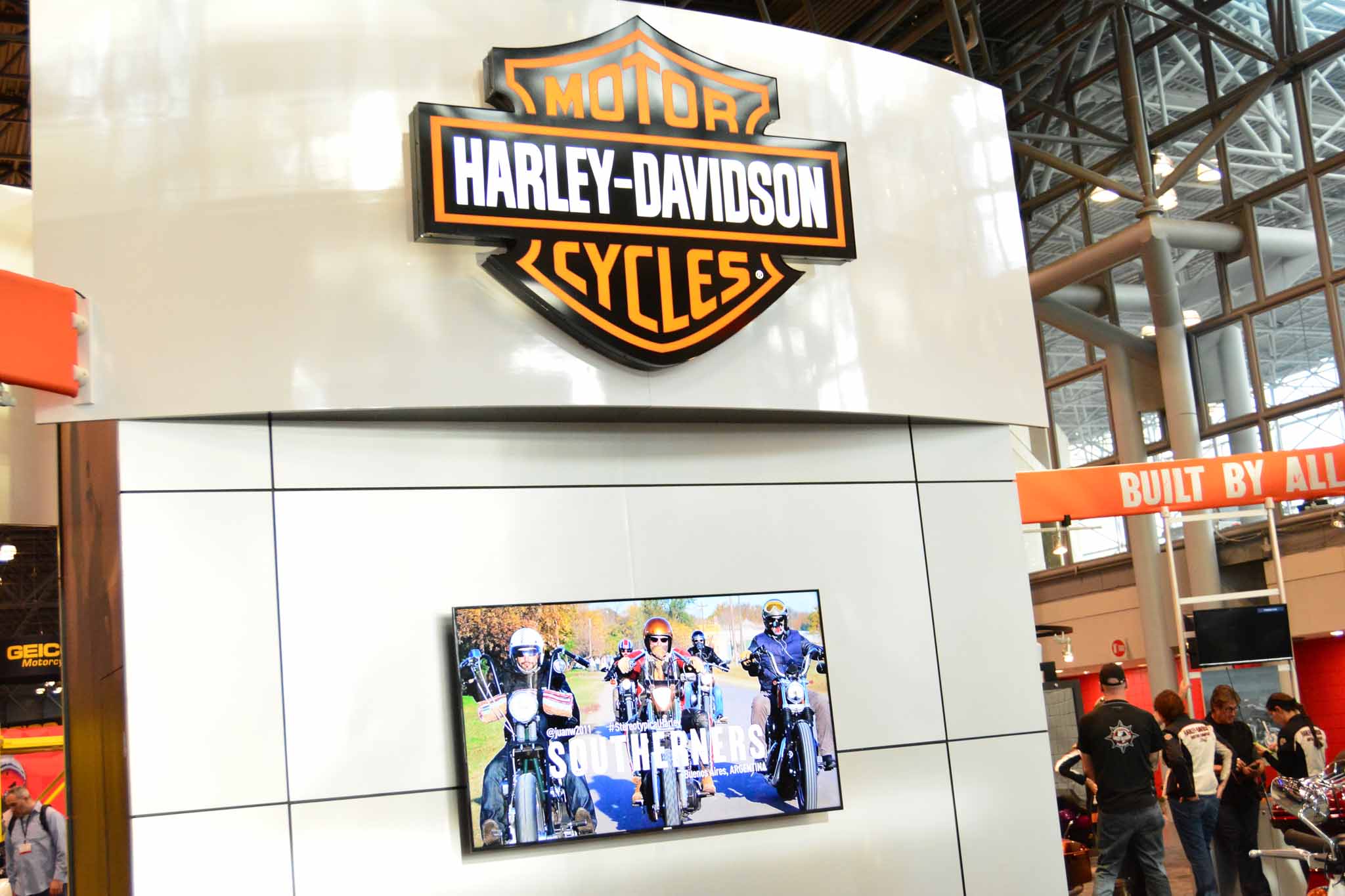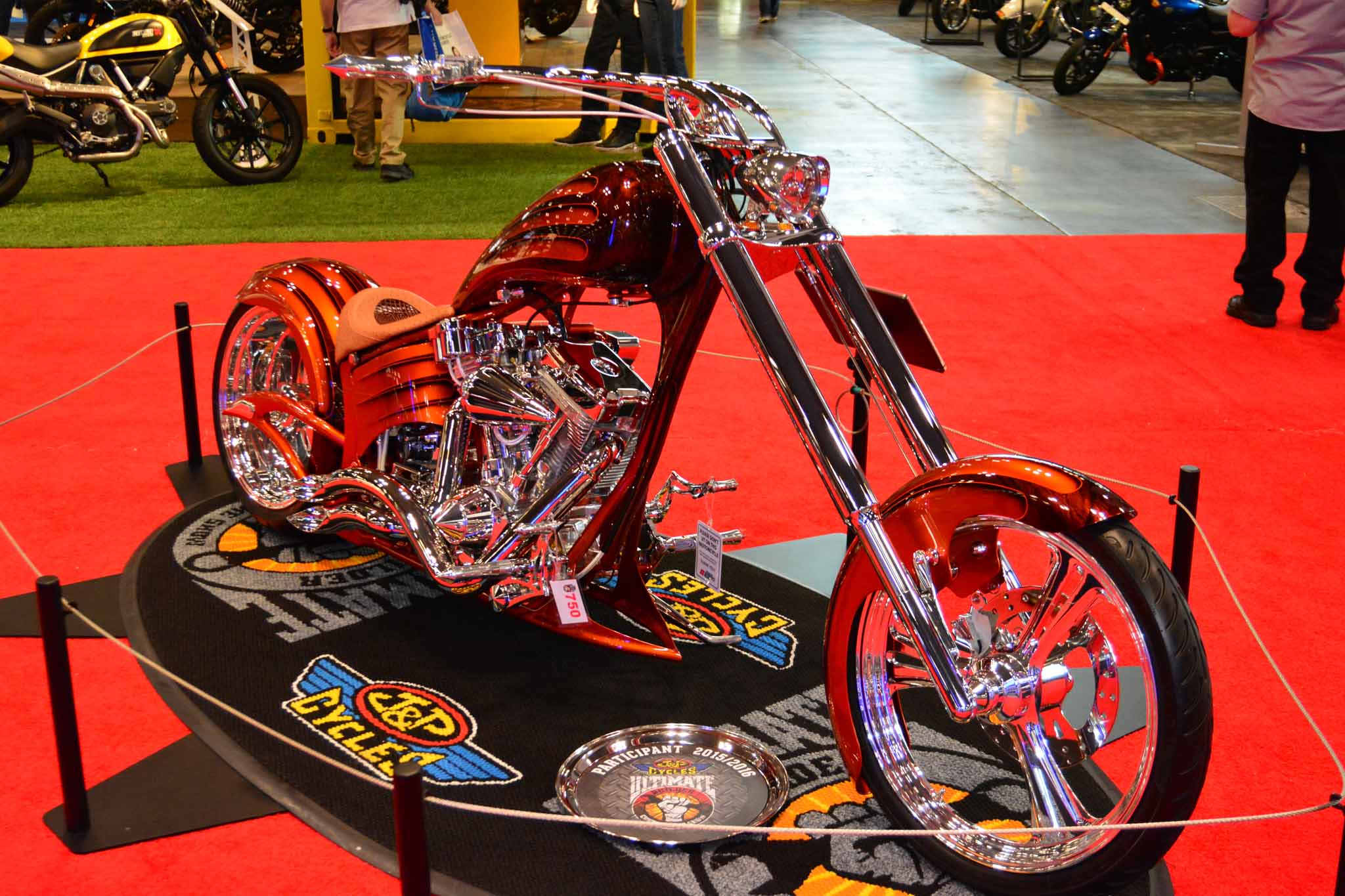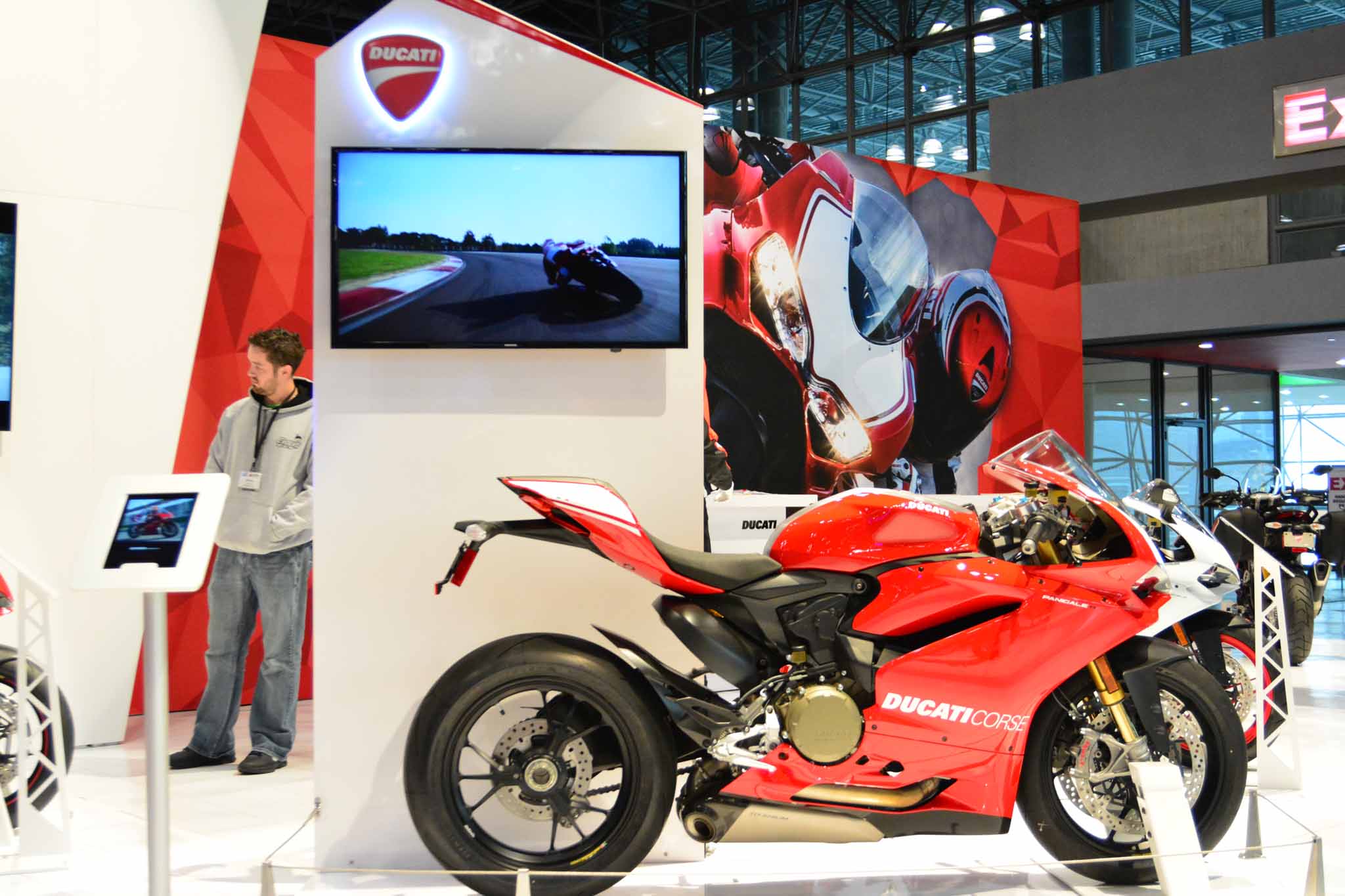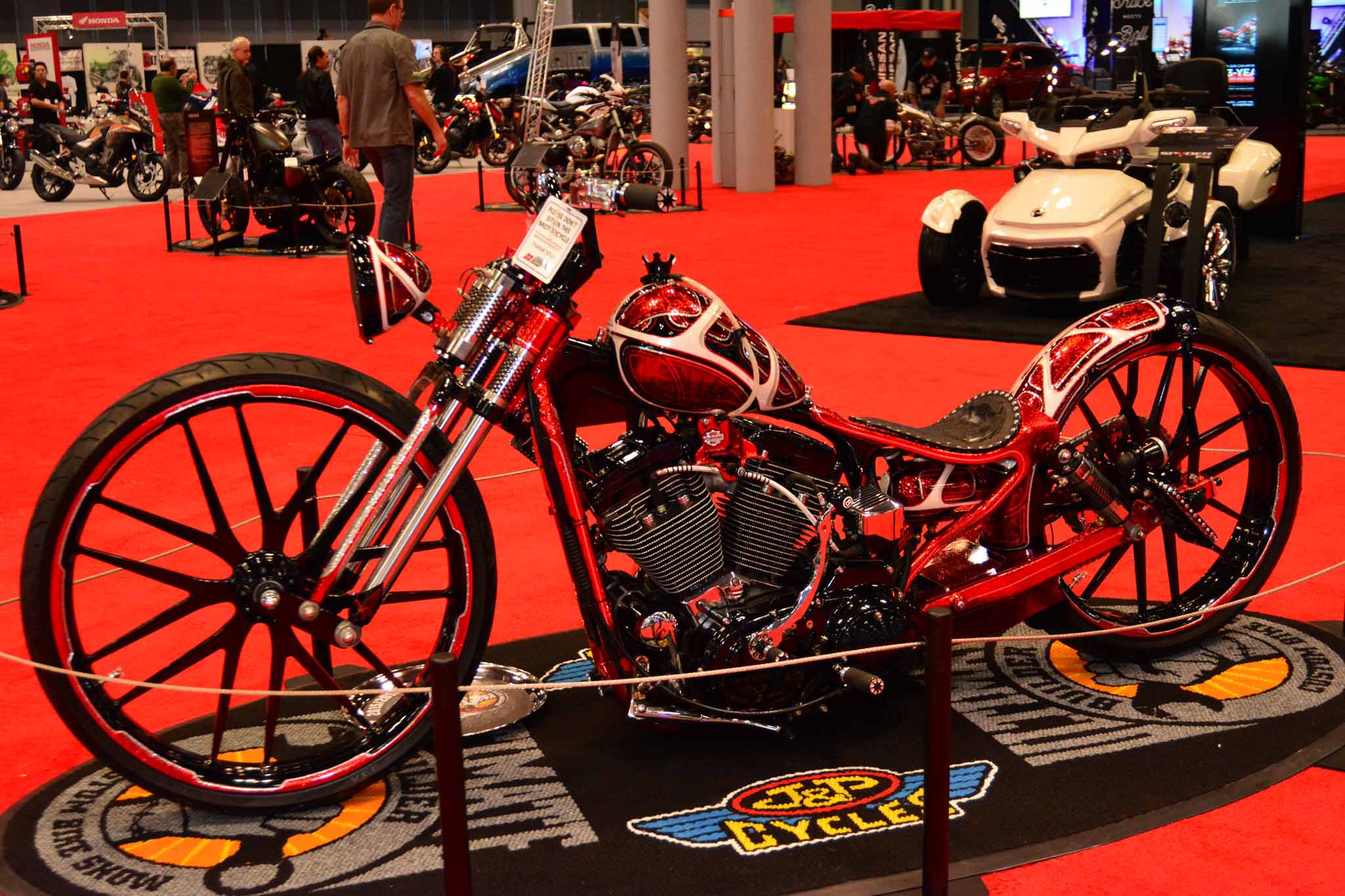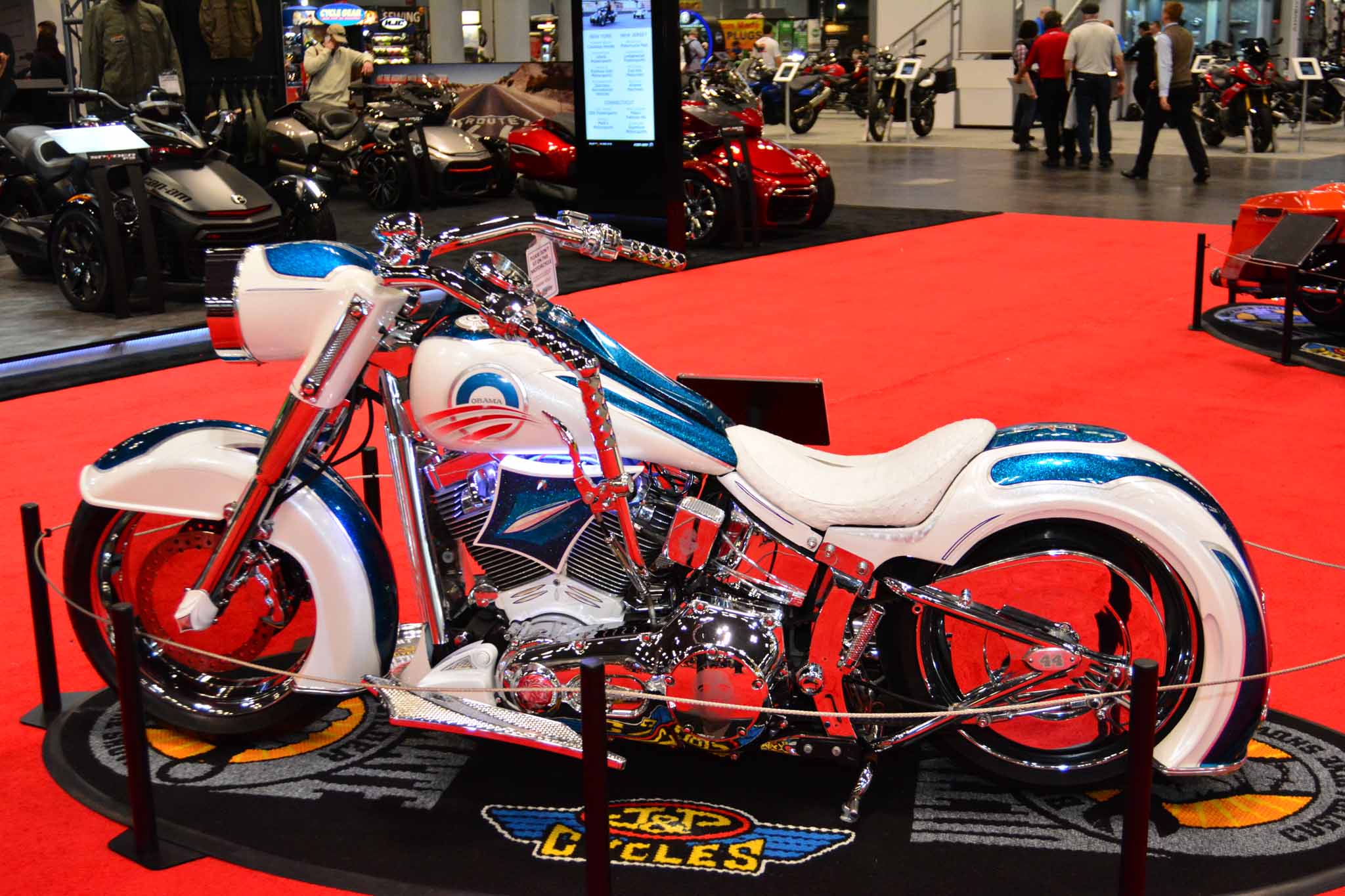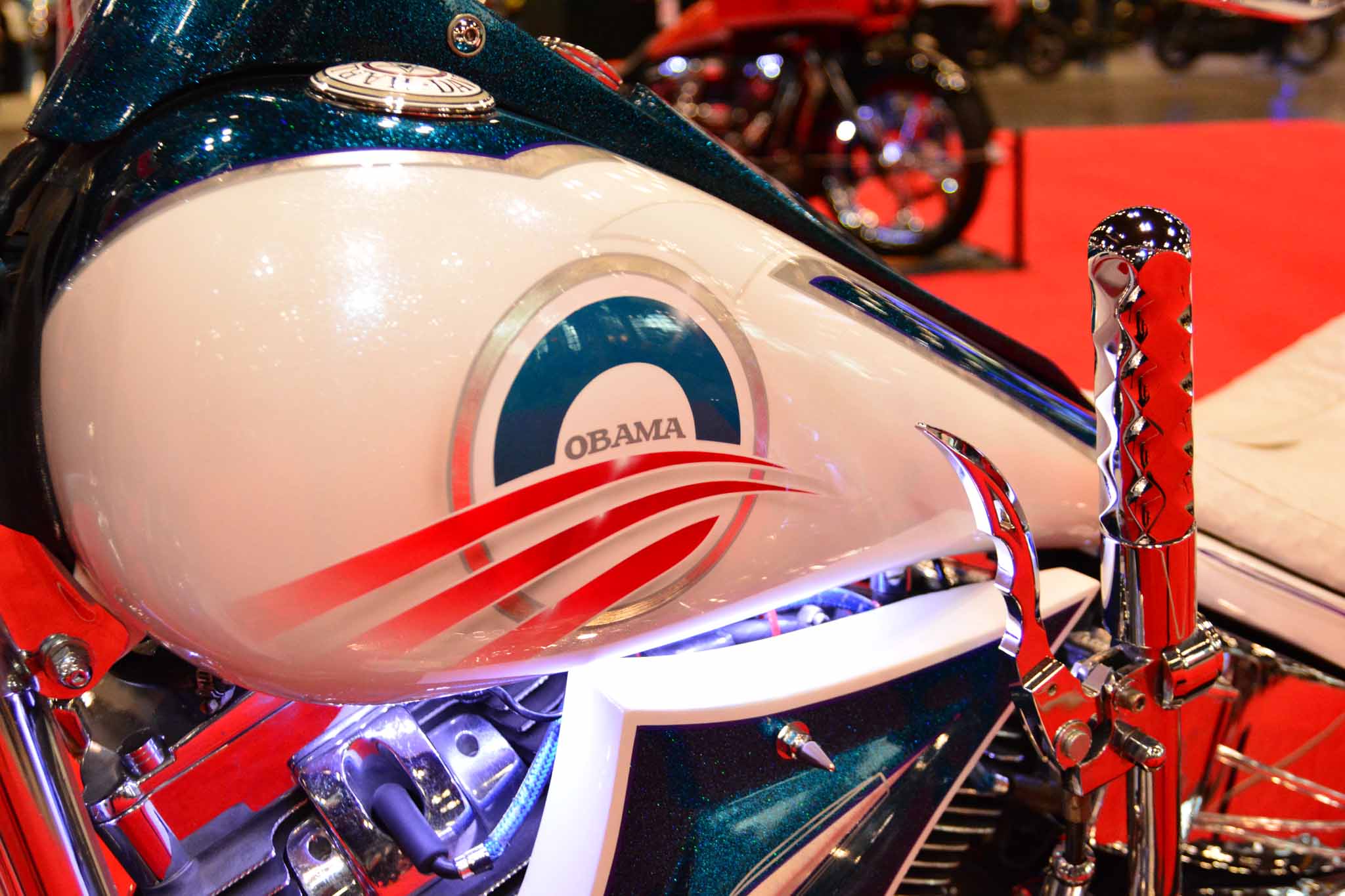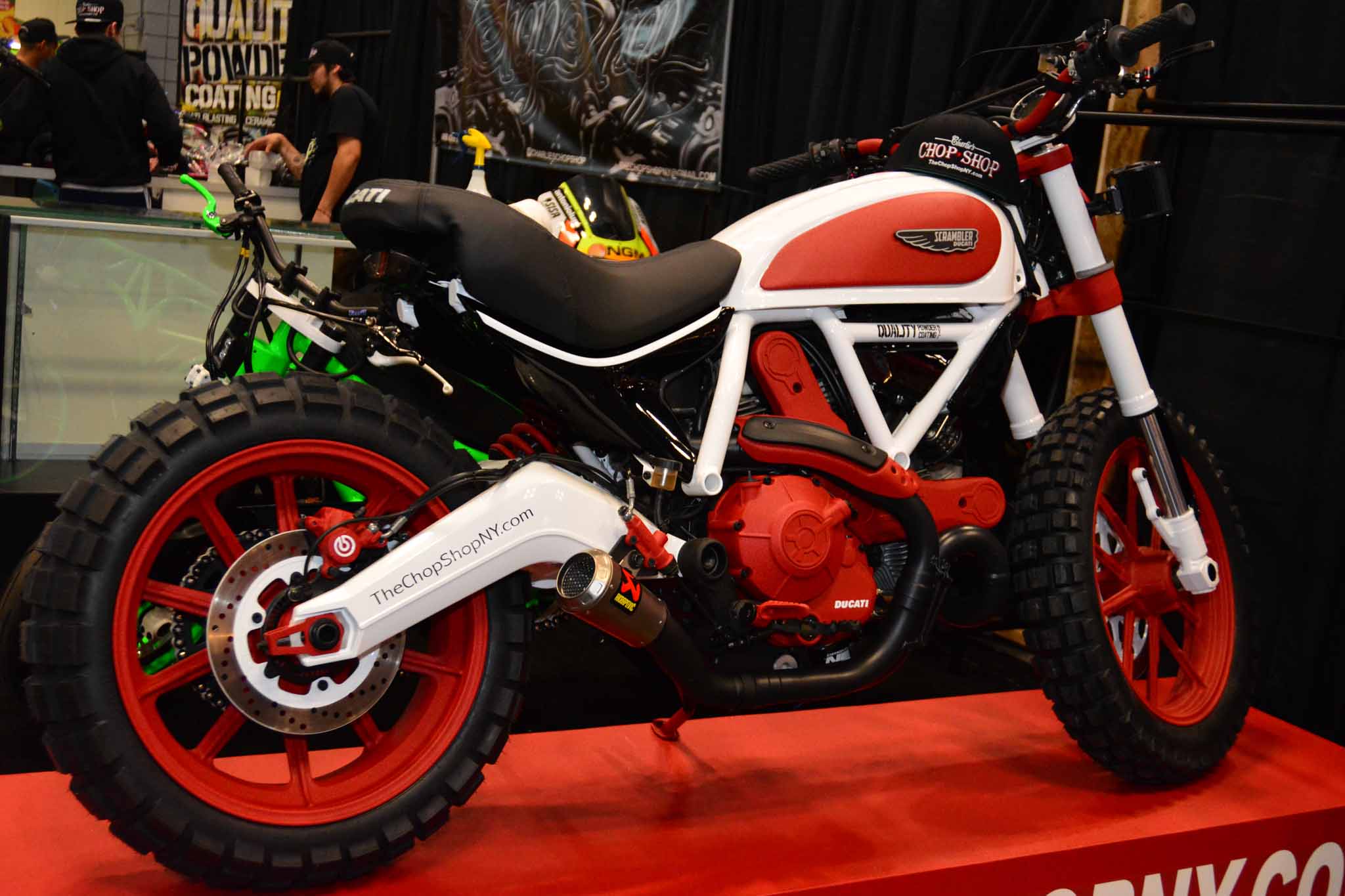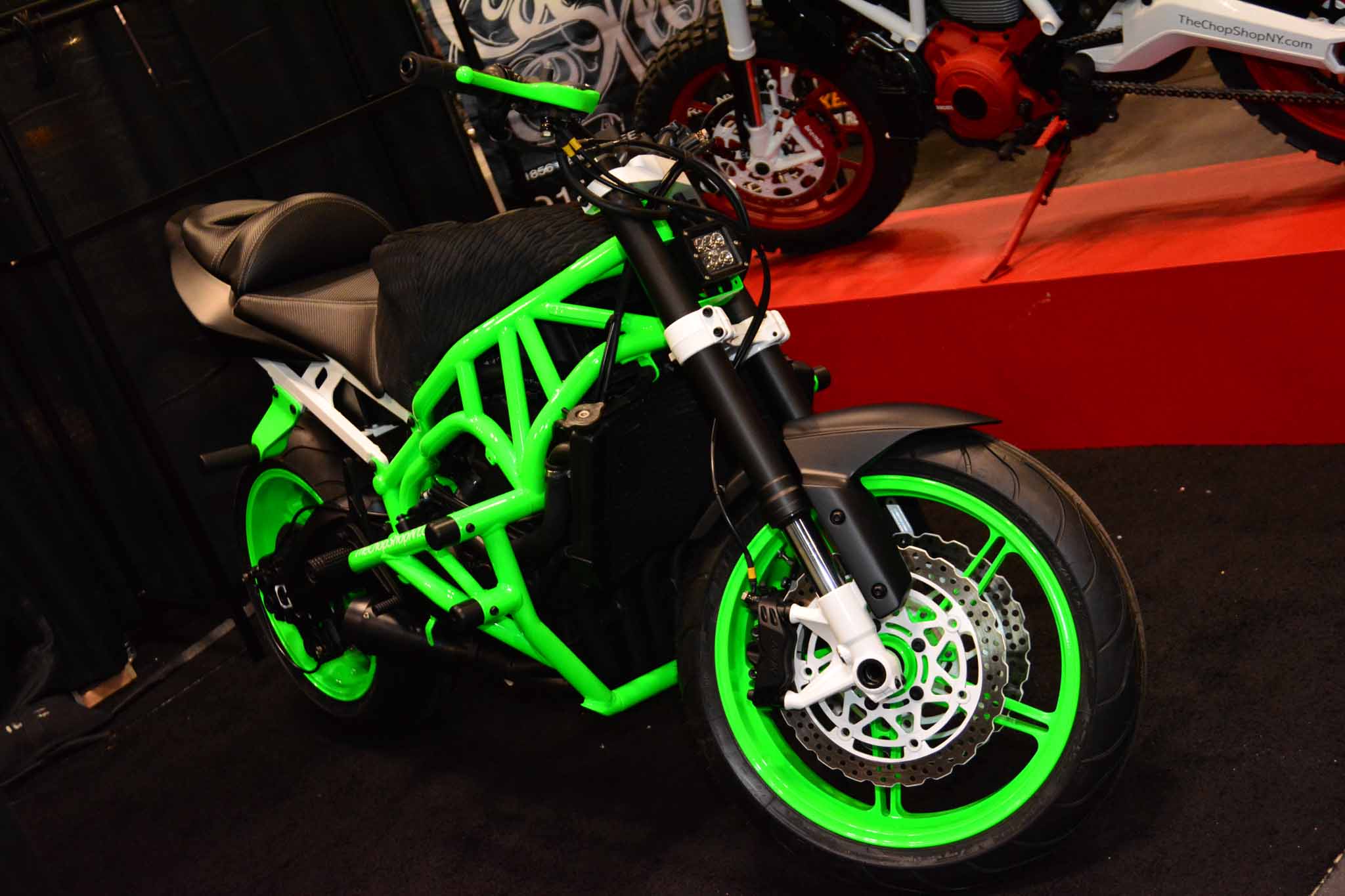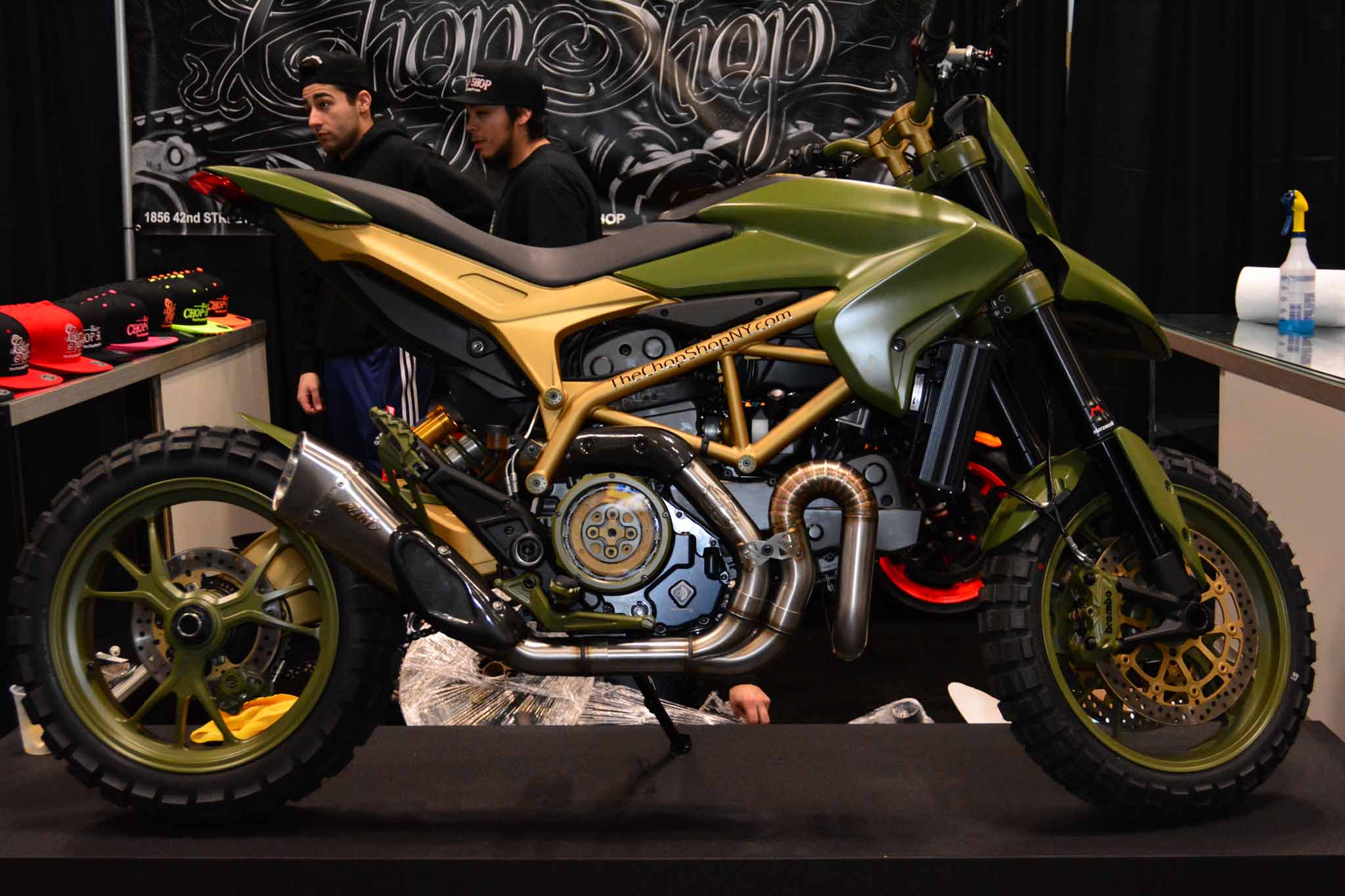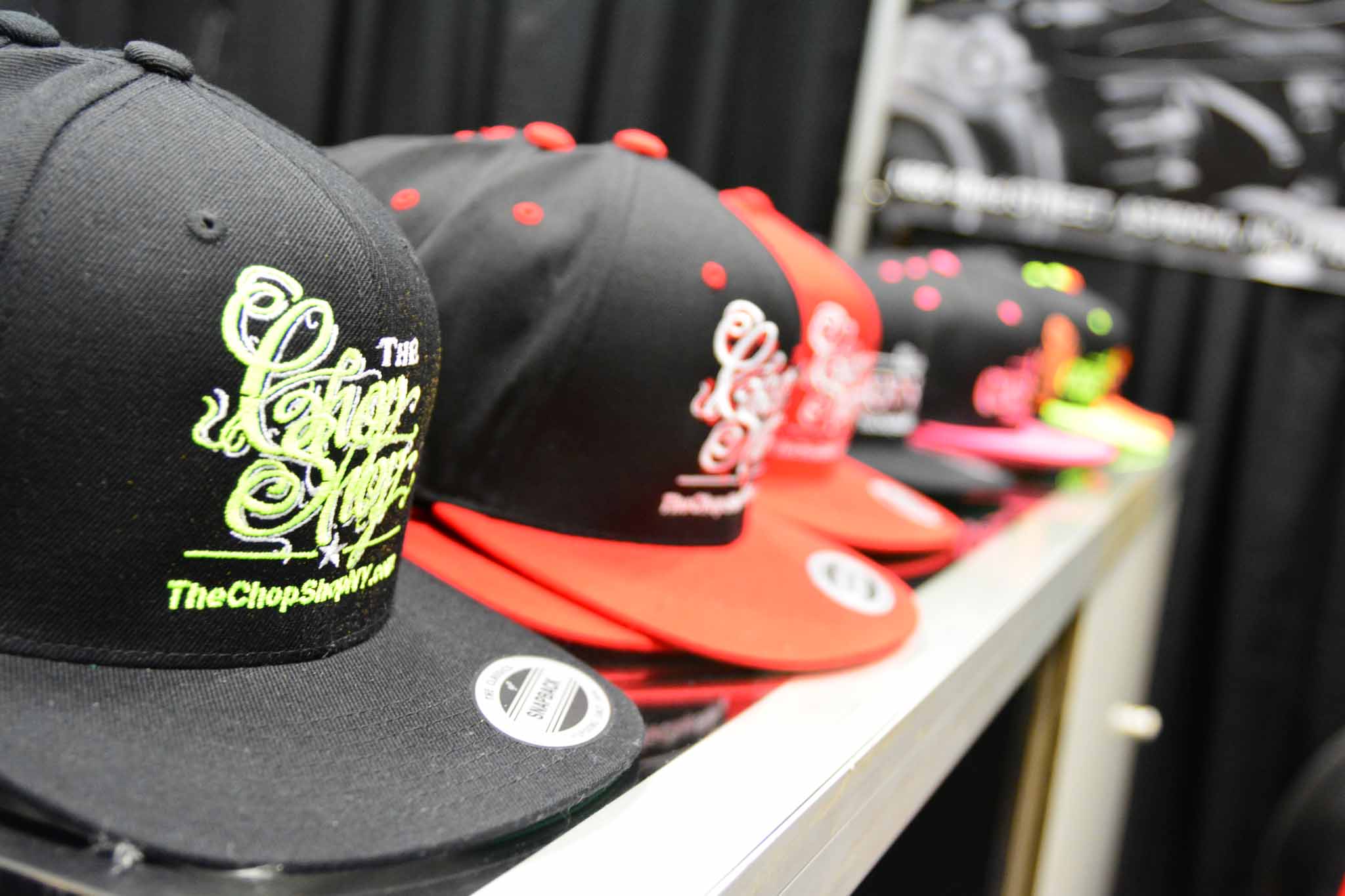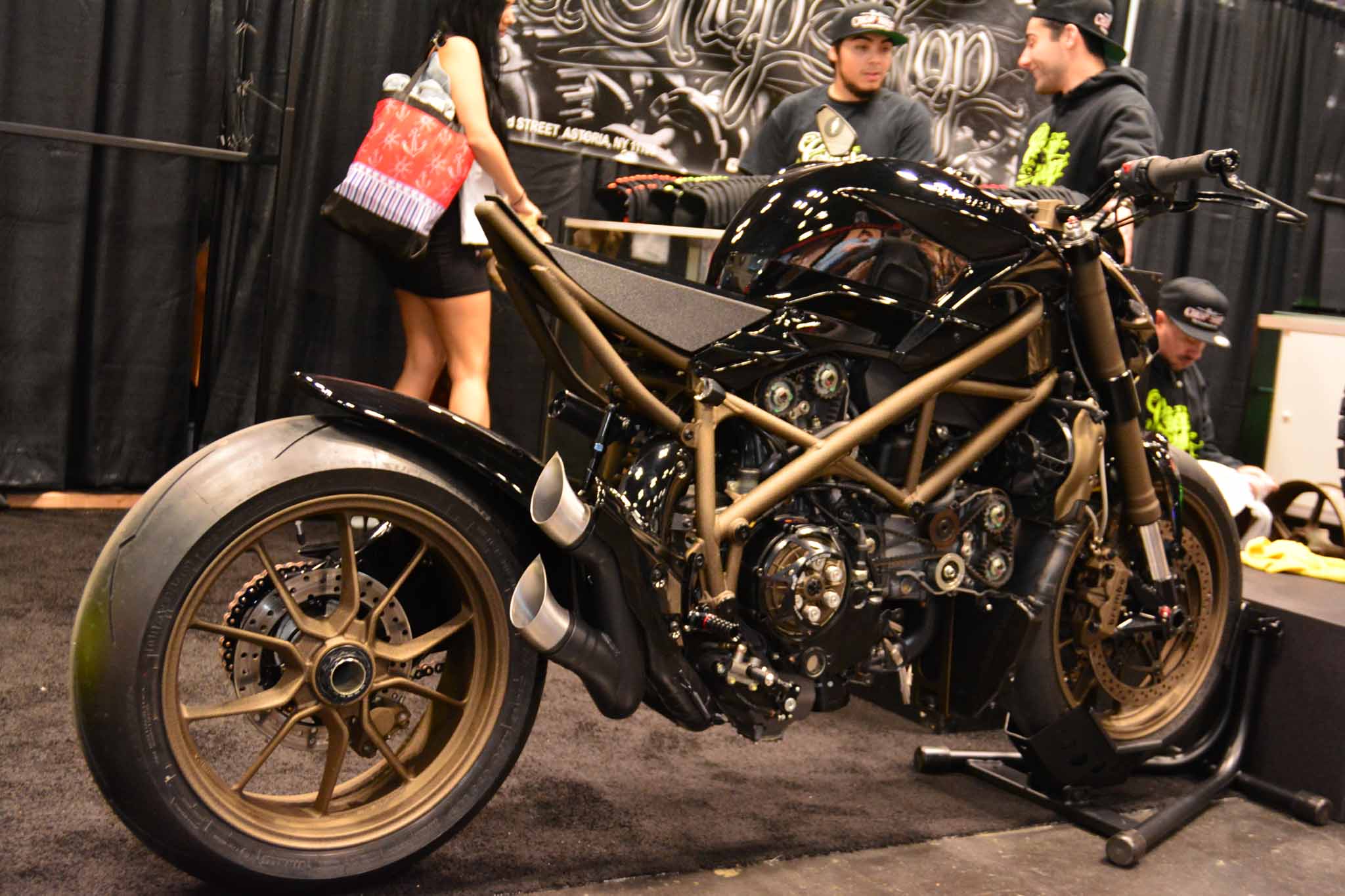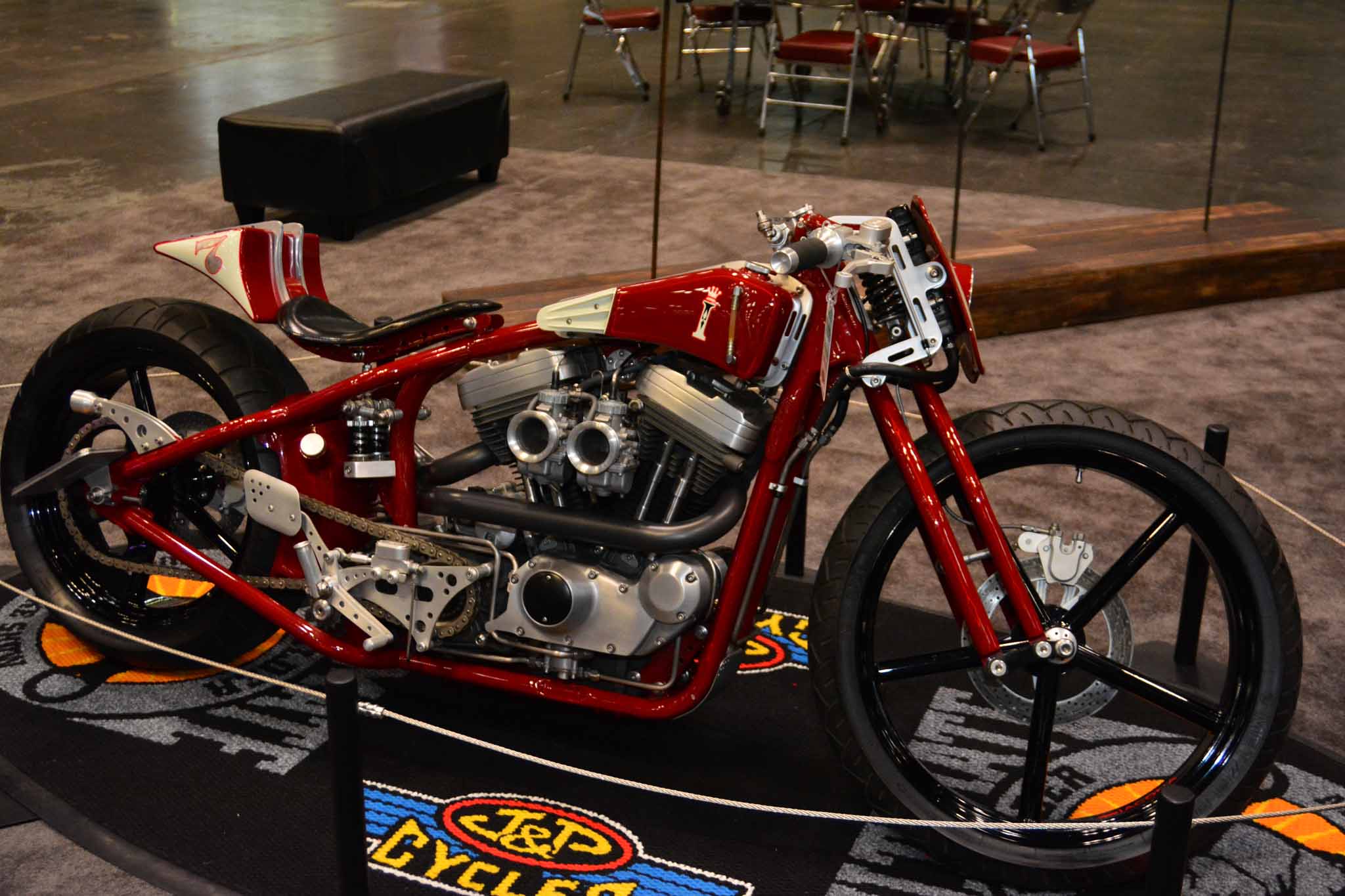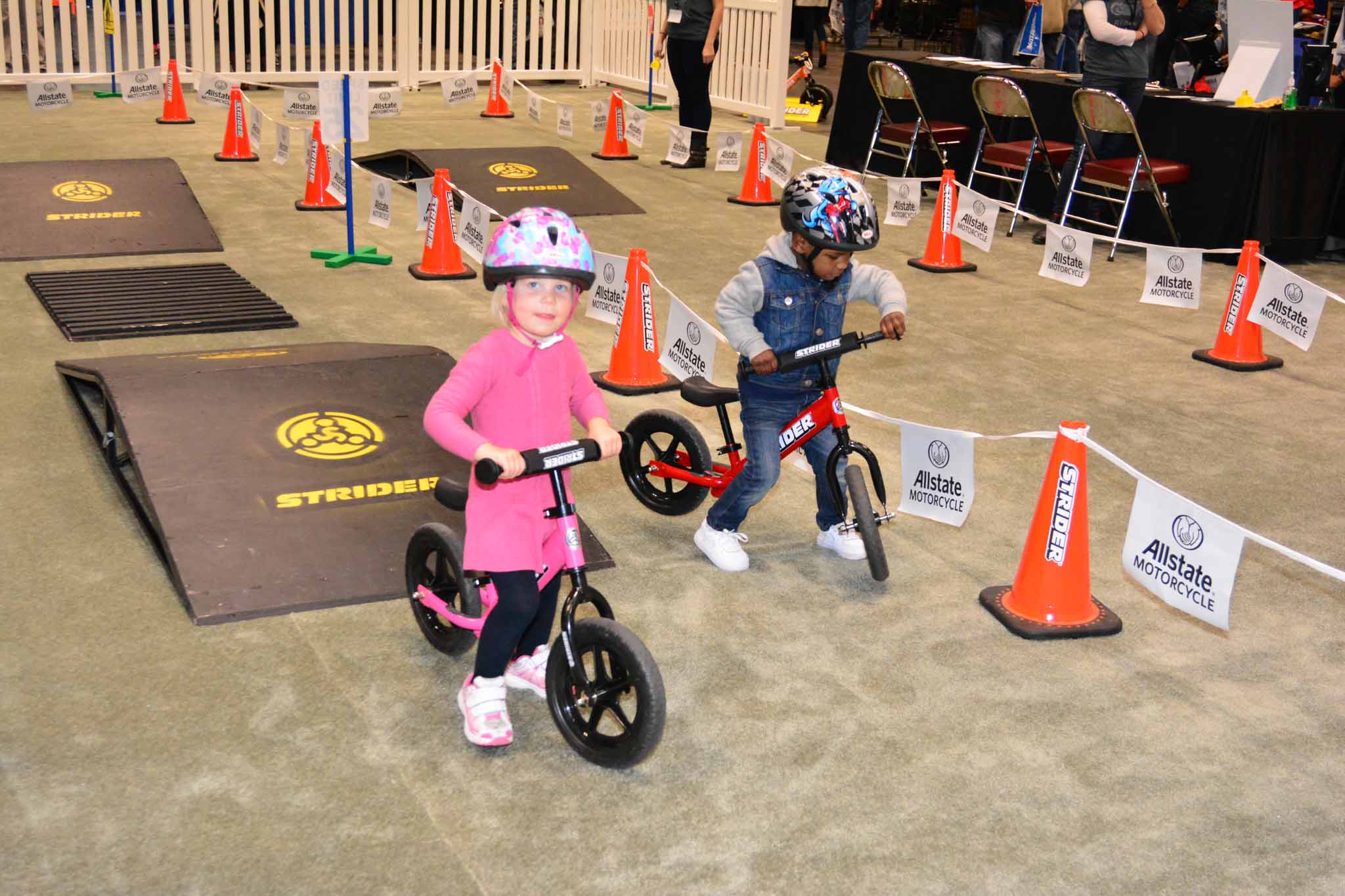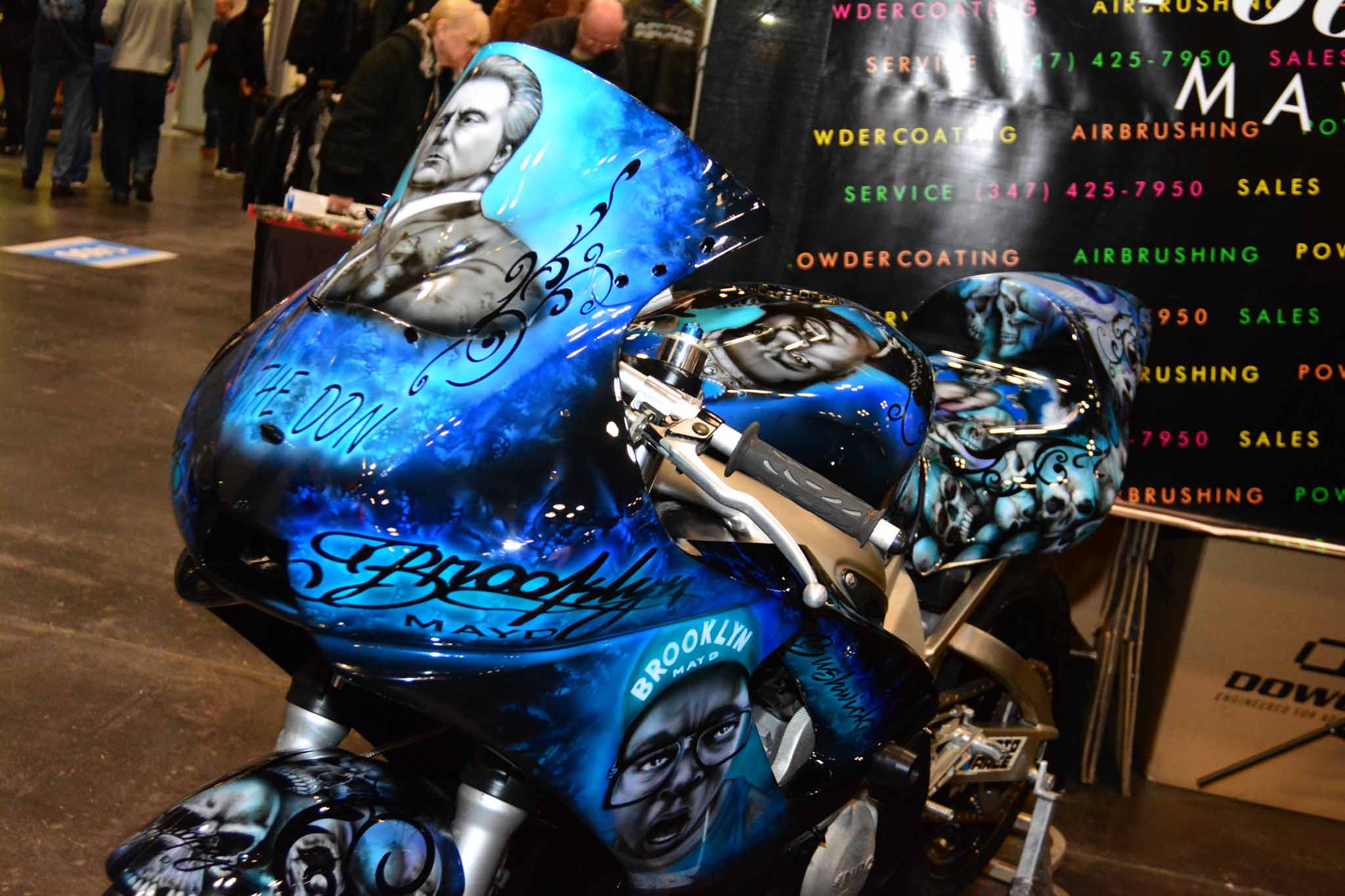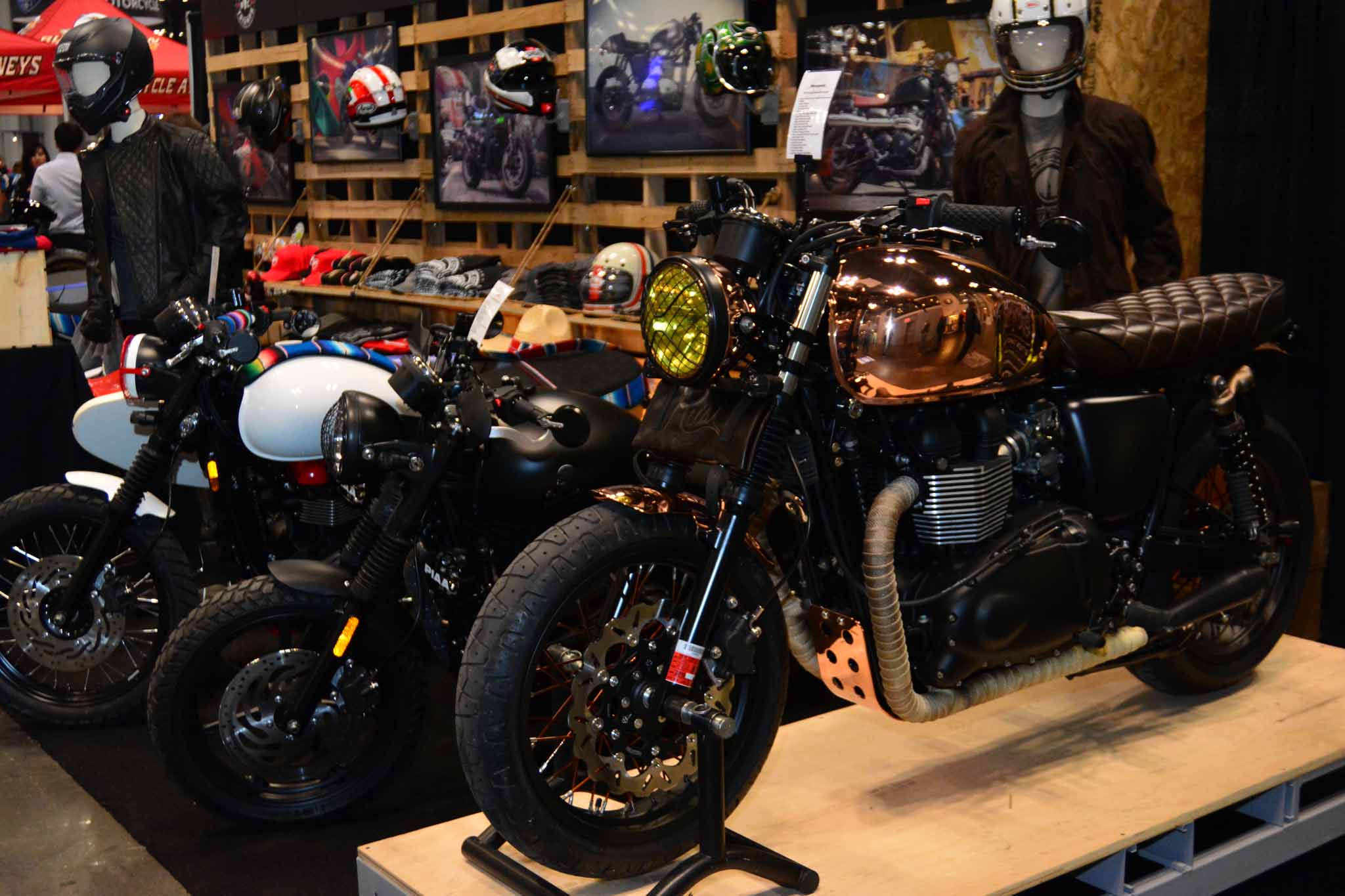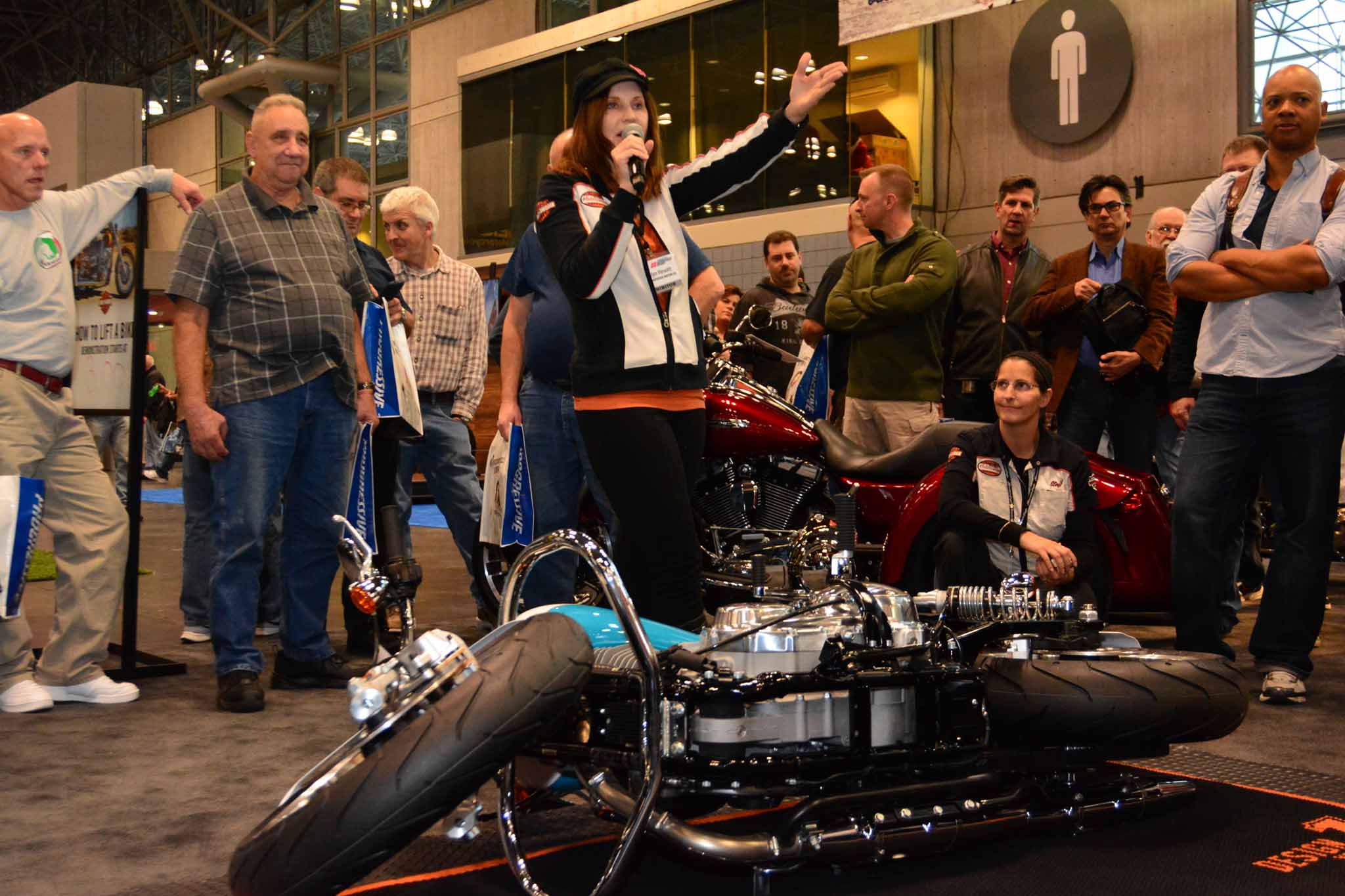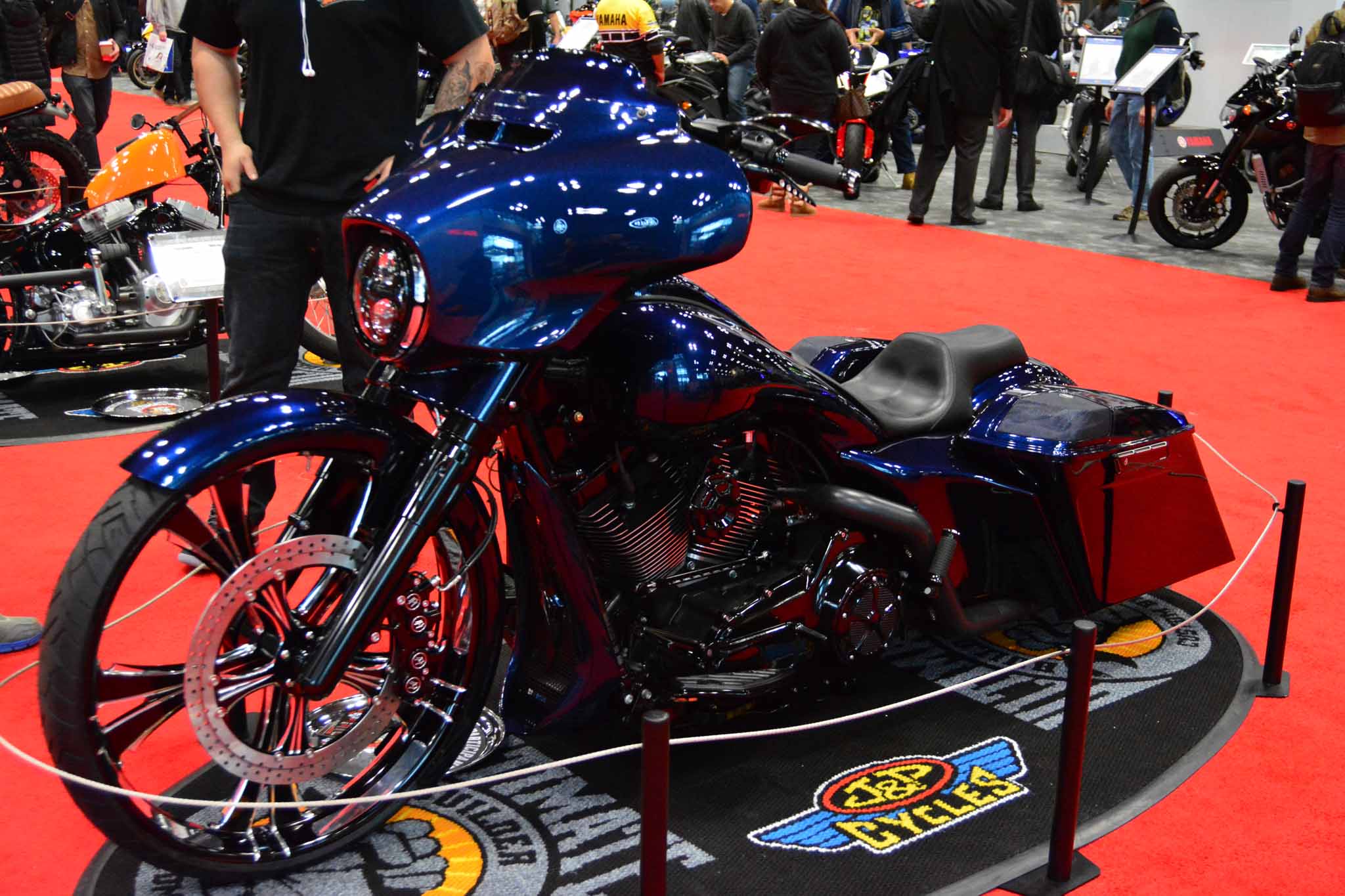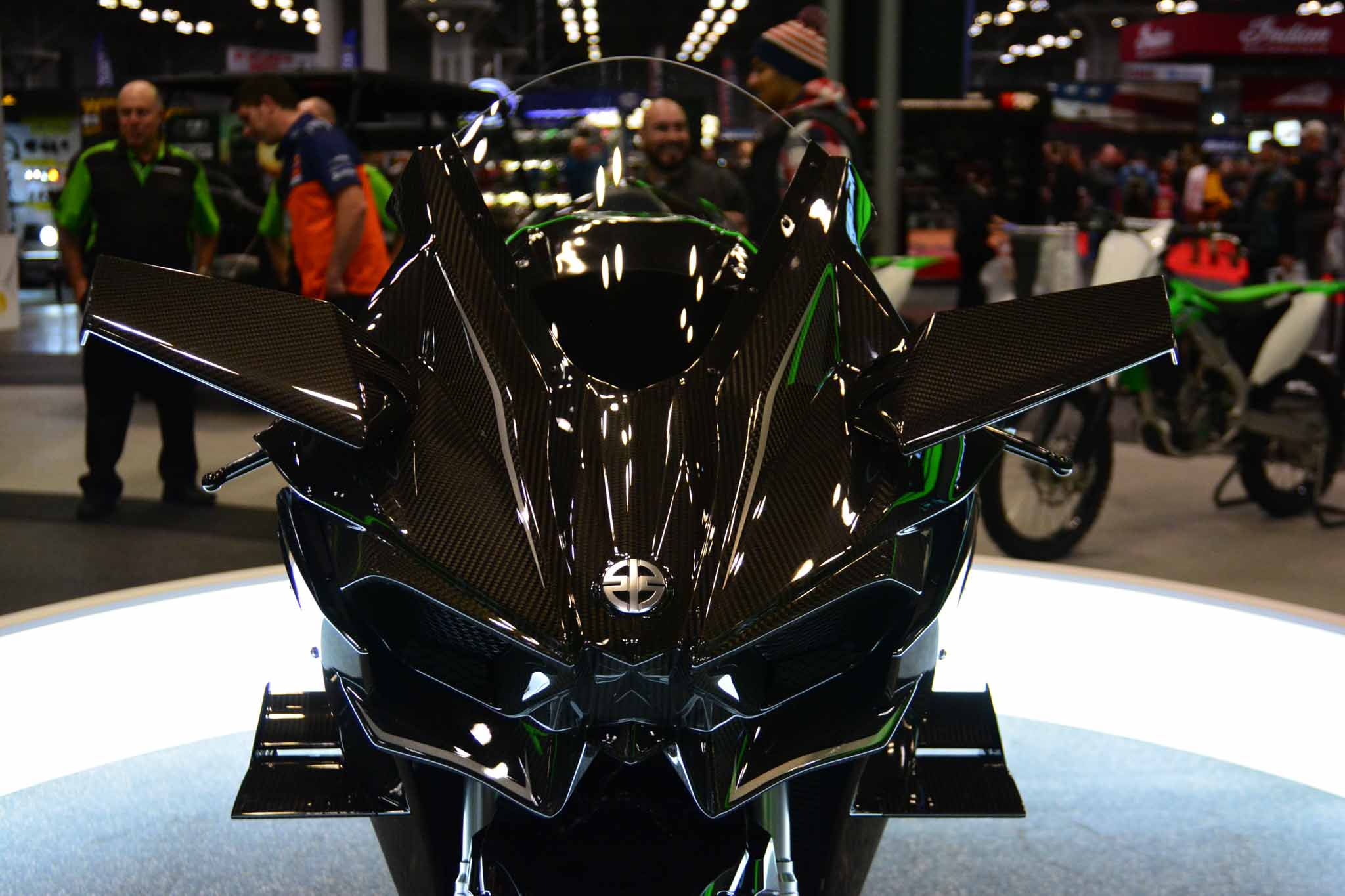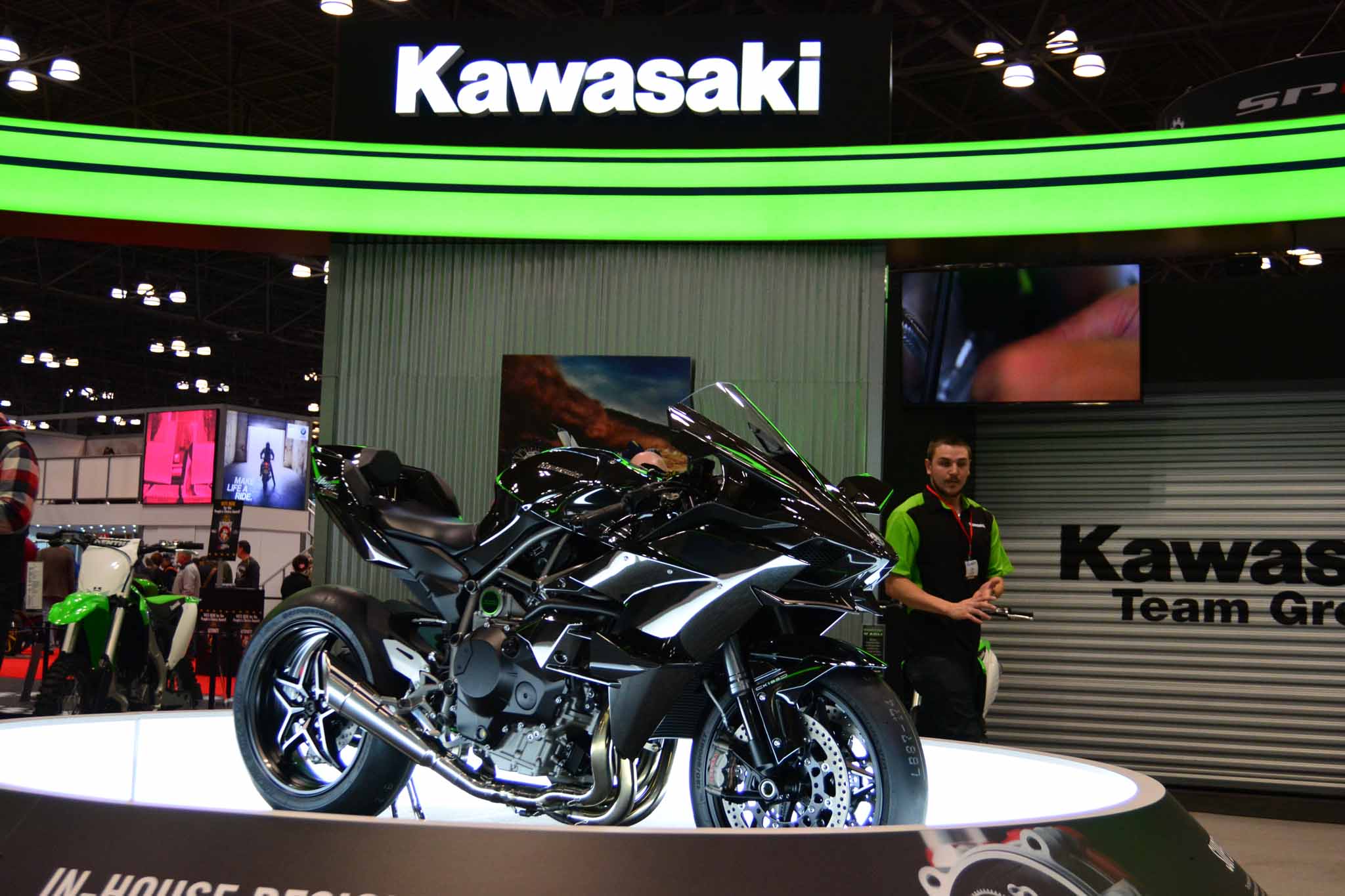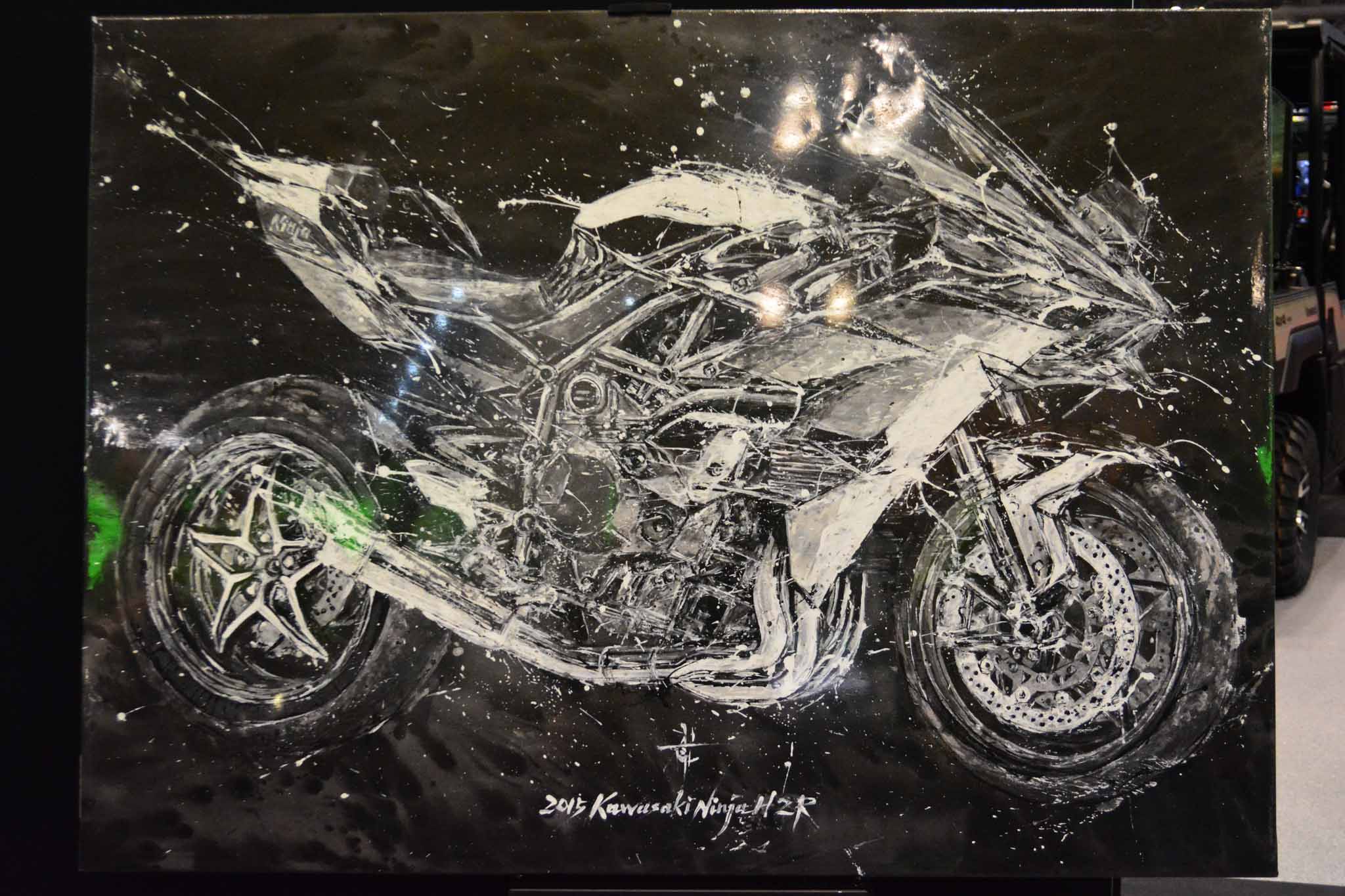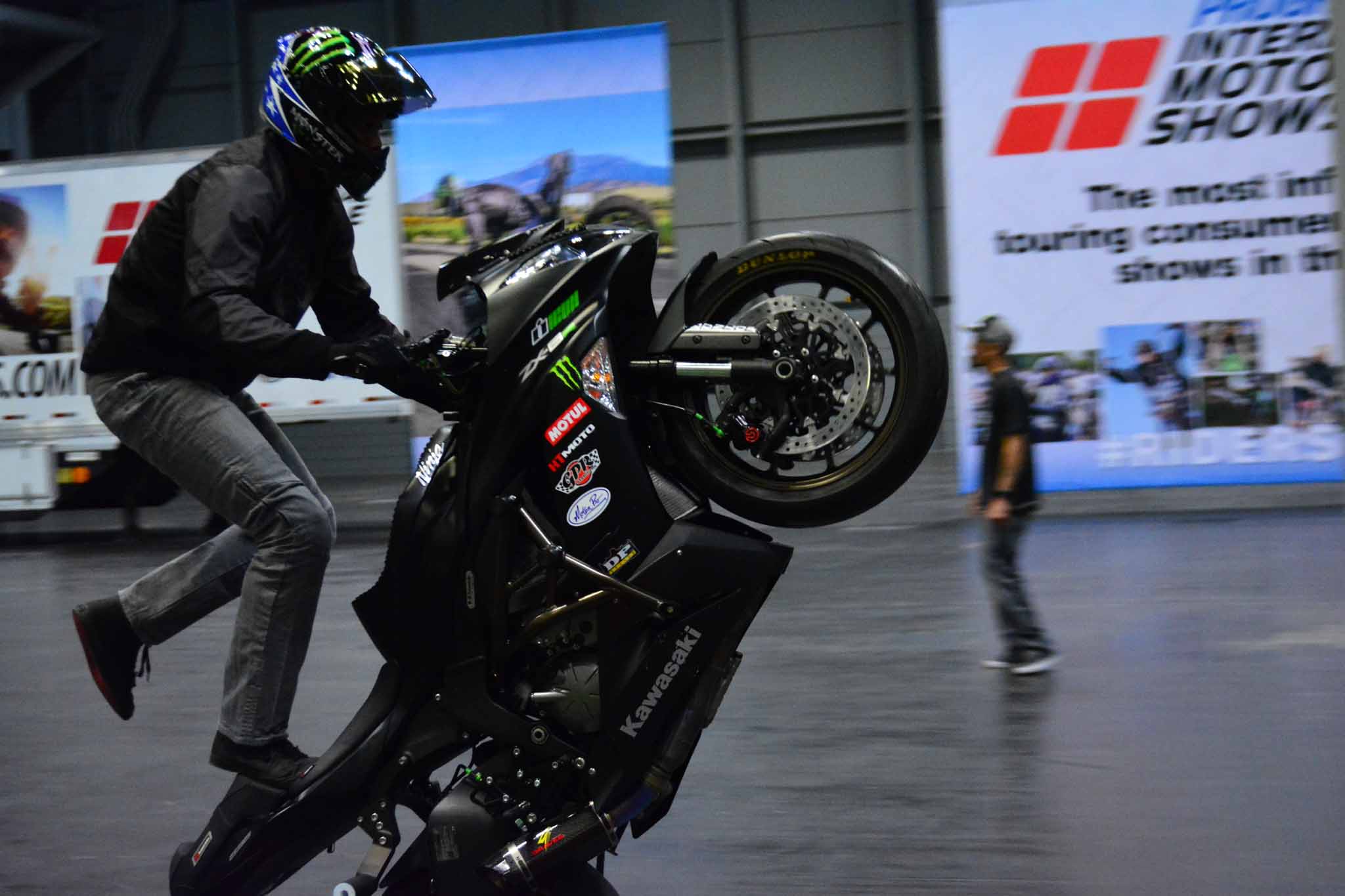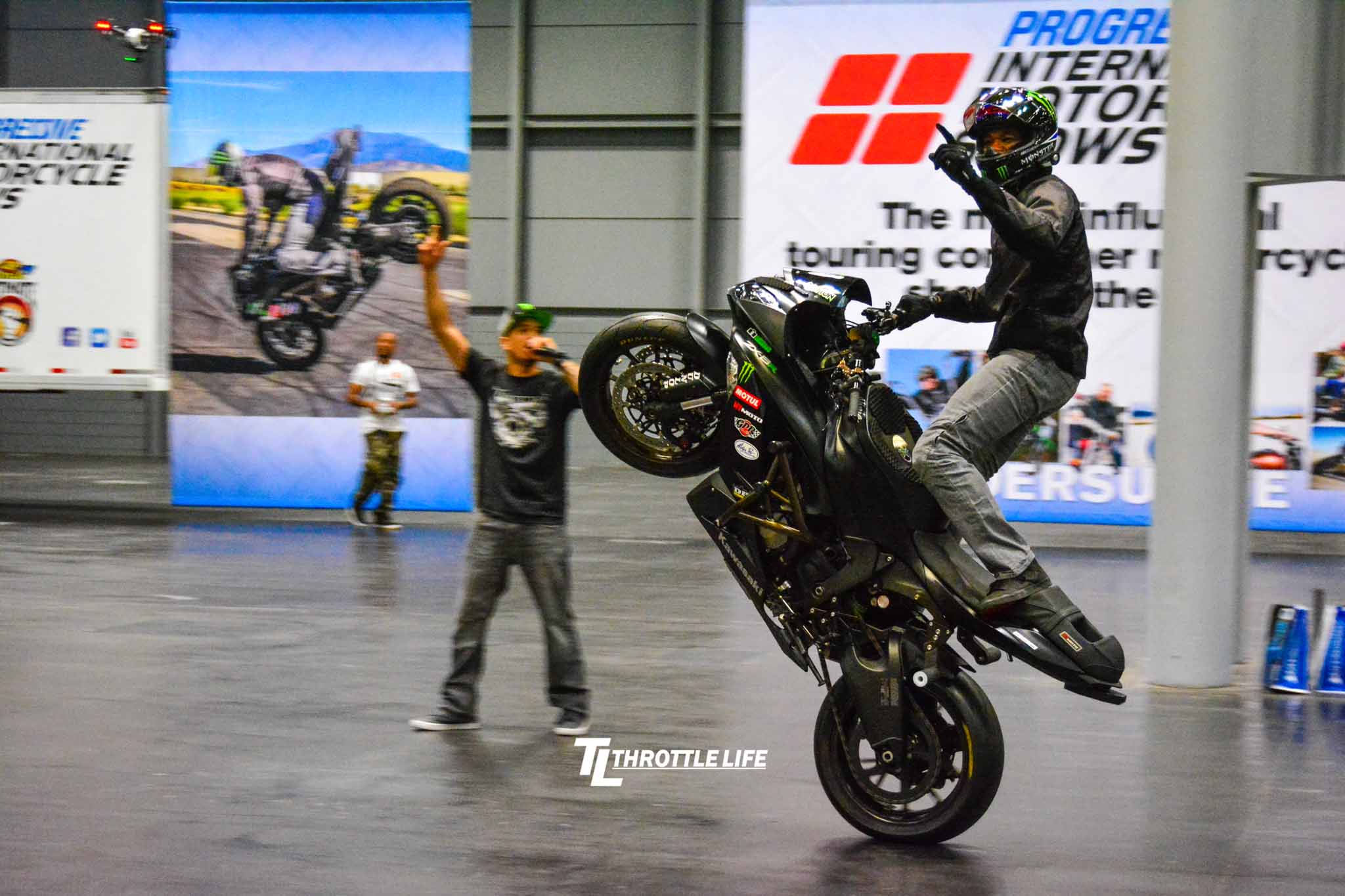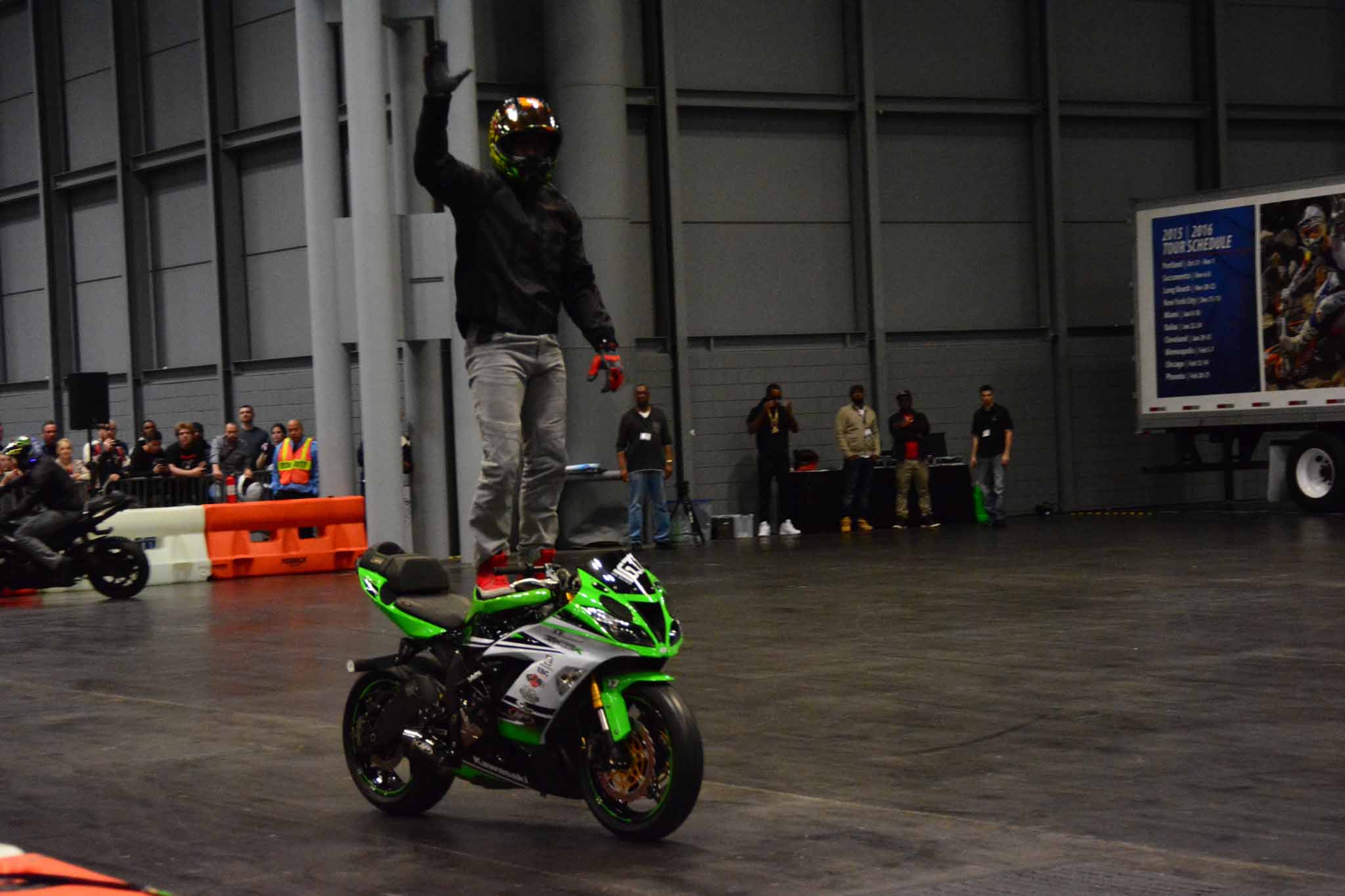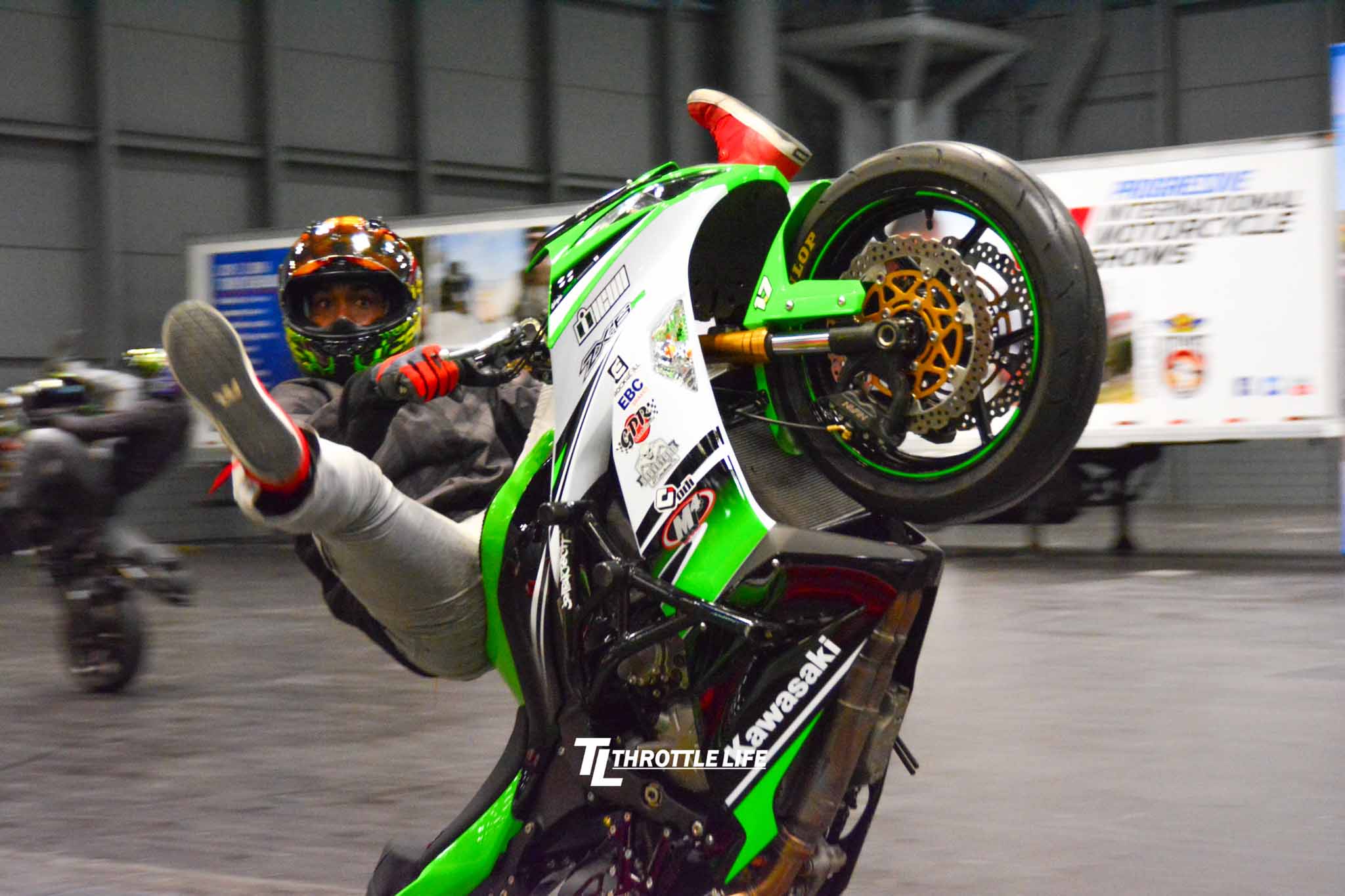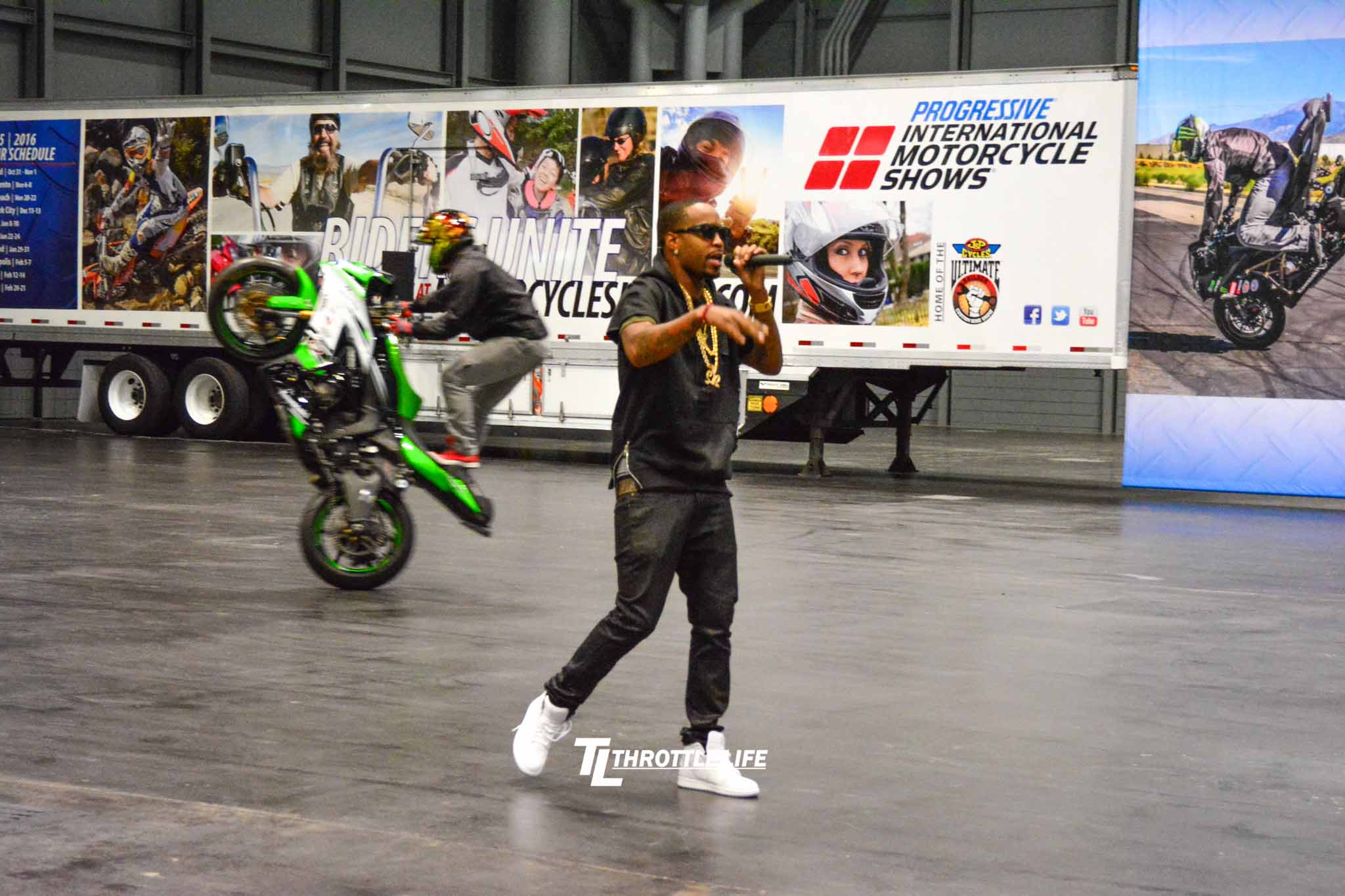 Welcome to the Progressive International Motorcycle Show (IMS), a nationwide tour allowing biker enthusiasts to interact with the major motorcycle brands, parts, apparel and customization shops partaking at each tour stop. Cruisers, sportbikes, dirtbikes and atvs were on display to engage interest from riders of all walks of life.
Leaving from the Washington DC area, I embarked on a smooth train ride to the big apple. From Friday to Sunday, the Jacob K. Javits Convention Center served as the host for the annual mid-Atlantic destination.  The motorcycle community was highly intrigued to see industry, powerhouse motorcycles such as the Kawasaki Ninja H2 and the H2R, Polaris Slingshot and many more industry acclaimed cycles. Upon announcement, each of these awe-inspiring bikes had the Web, message boards, motorcycle shops and local bike meets buzzing. Anticipation was high with long lines of consumers awaiting entrance on opening day to witness these beauties live.
Manufacturers were setup to offer riders intimate experiences with their new products as well as answer questions from thousands of attendees. J&P Cycles presented the Ultimate Builder Custom Bike Show with a cadre of enticing rides from many builders and riders who participated using their own machines. My personal favorites were the motorcycles customized by Charlies Chop Shop. Charlie and team customized brand new motorcycles in a week, specifically for the IMS. Honesty, dedication and hard work is the motto from this shop. Based out of Astoria, Queens in New York City, Charlie's Chop Shop is primarily renowned for its' resounding impact on motorcycle culture nation-wide. From its' extensive list of provided services such as powder coating and vehicle wrapping, to its' team of expert technicians, The Chop Shop is a one stop-shop for any motor-sports enthusiast. With custom bike enthusiasm increasing immensely in the New York market, the ideas and creativity of the participants enticed onlookers and sparked discussions regarding concepts for the biker aftermarket.
The highlight of IMS was of course the energetic stunt show. Wheelies, stoppies and burnouts from Kawasaki stunt team members Jason Britton and Ian Gaines sent the crowd overboard. Stunting is coming back stronger than ever and is recognized by the exhilaration of patrons in attendance. After each demonstration the riders signed autographs and posed for pictures with their fans.
I was in heaven during this event but would still like to see the return of the grand MOTO GP section and the Pit Stop Challenge. It was an absolute pleasure to see the Strider Adventure Zone for the kids back for the show.  See you next year and enjoy the photo experience!
Experienced by Anthony Pankey
Photos by Adrenaline Lifestyles and Throttle Life