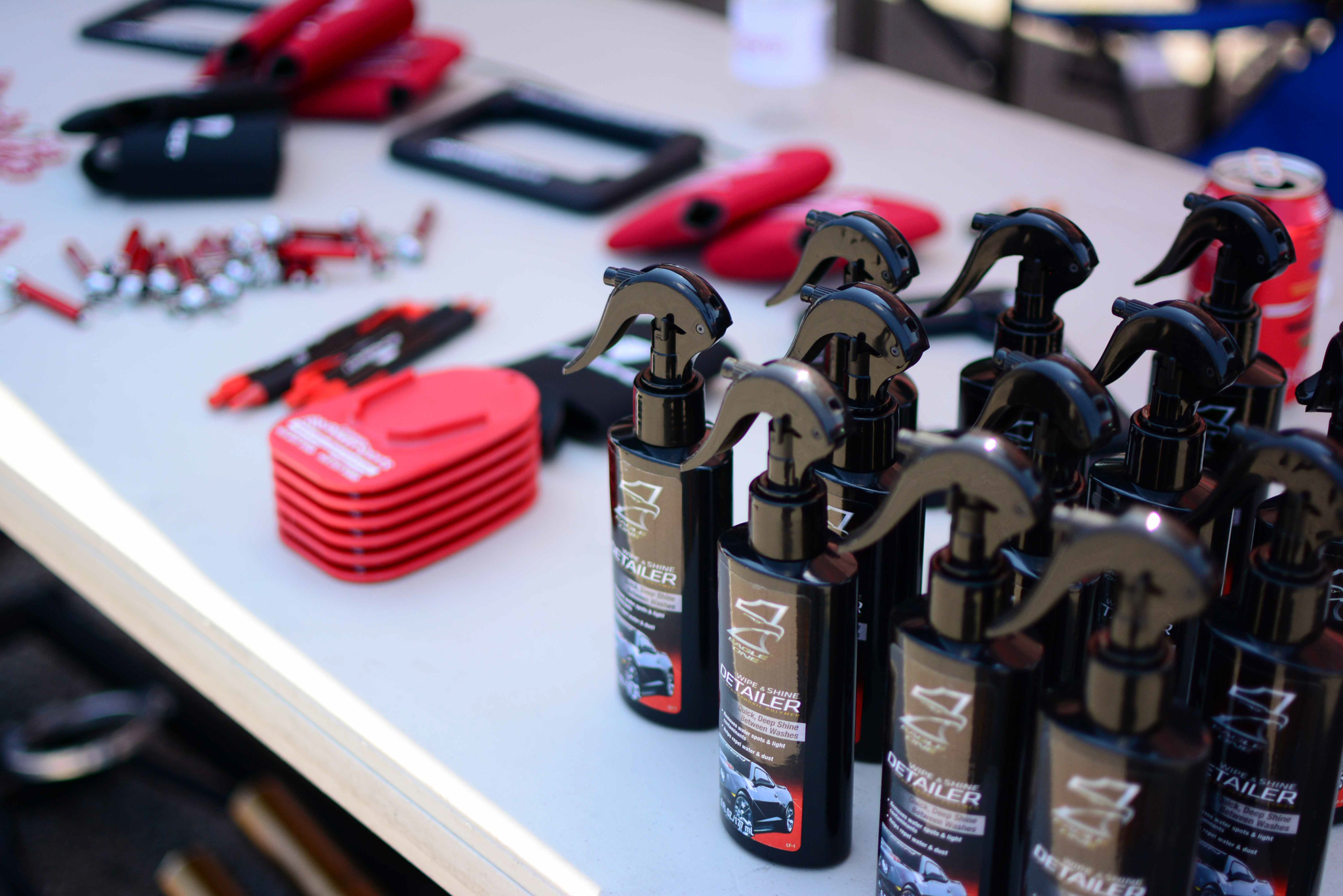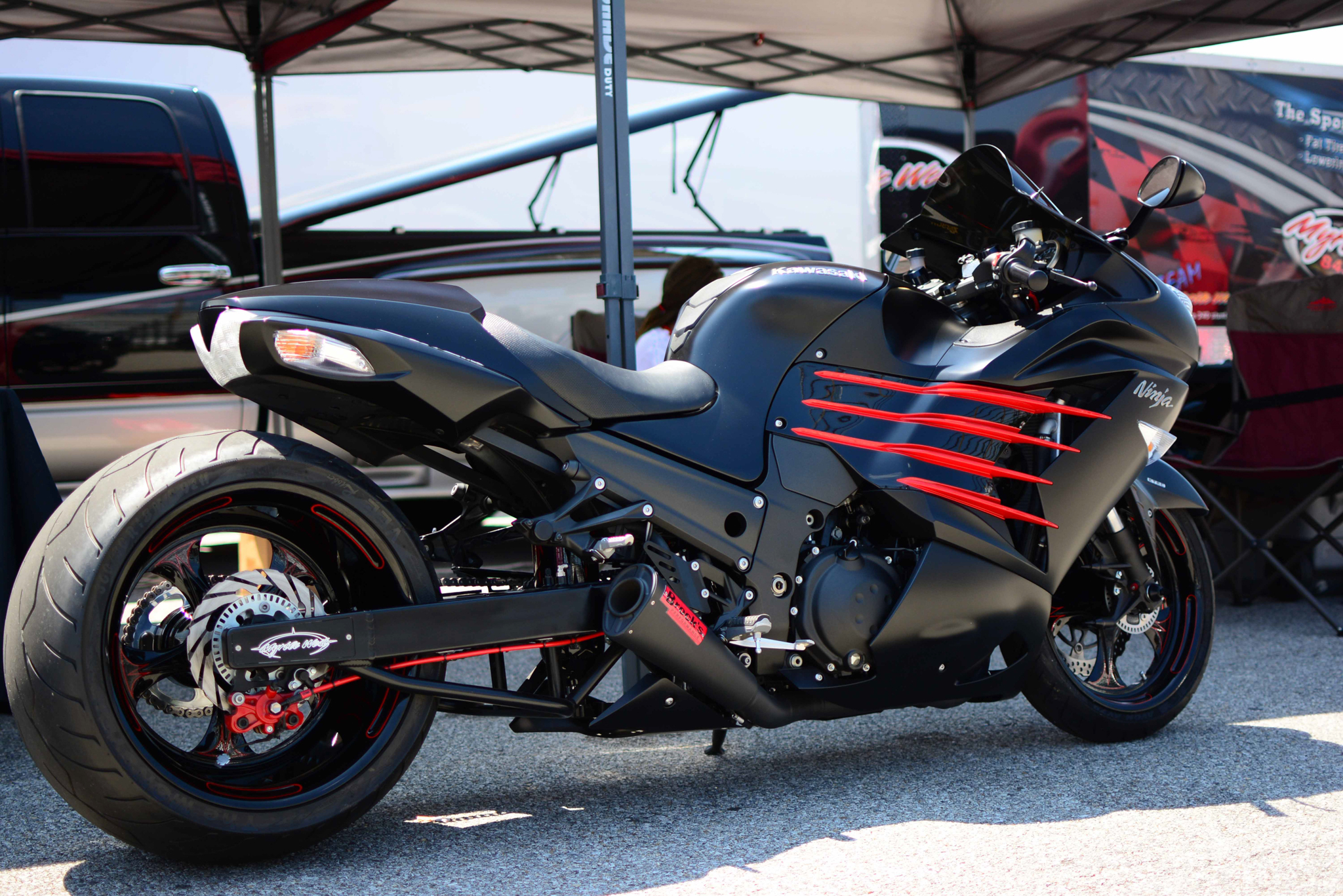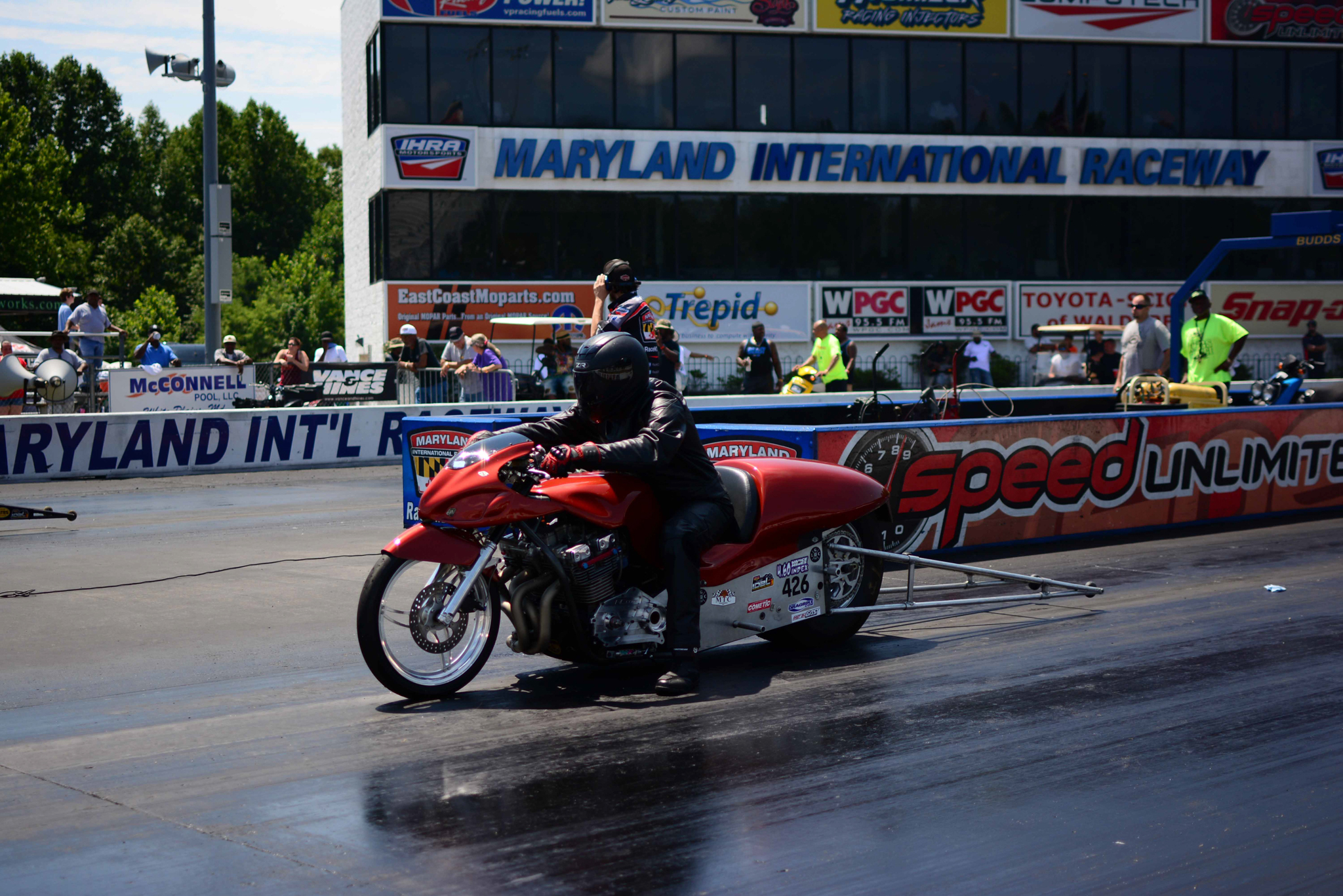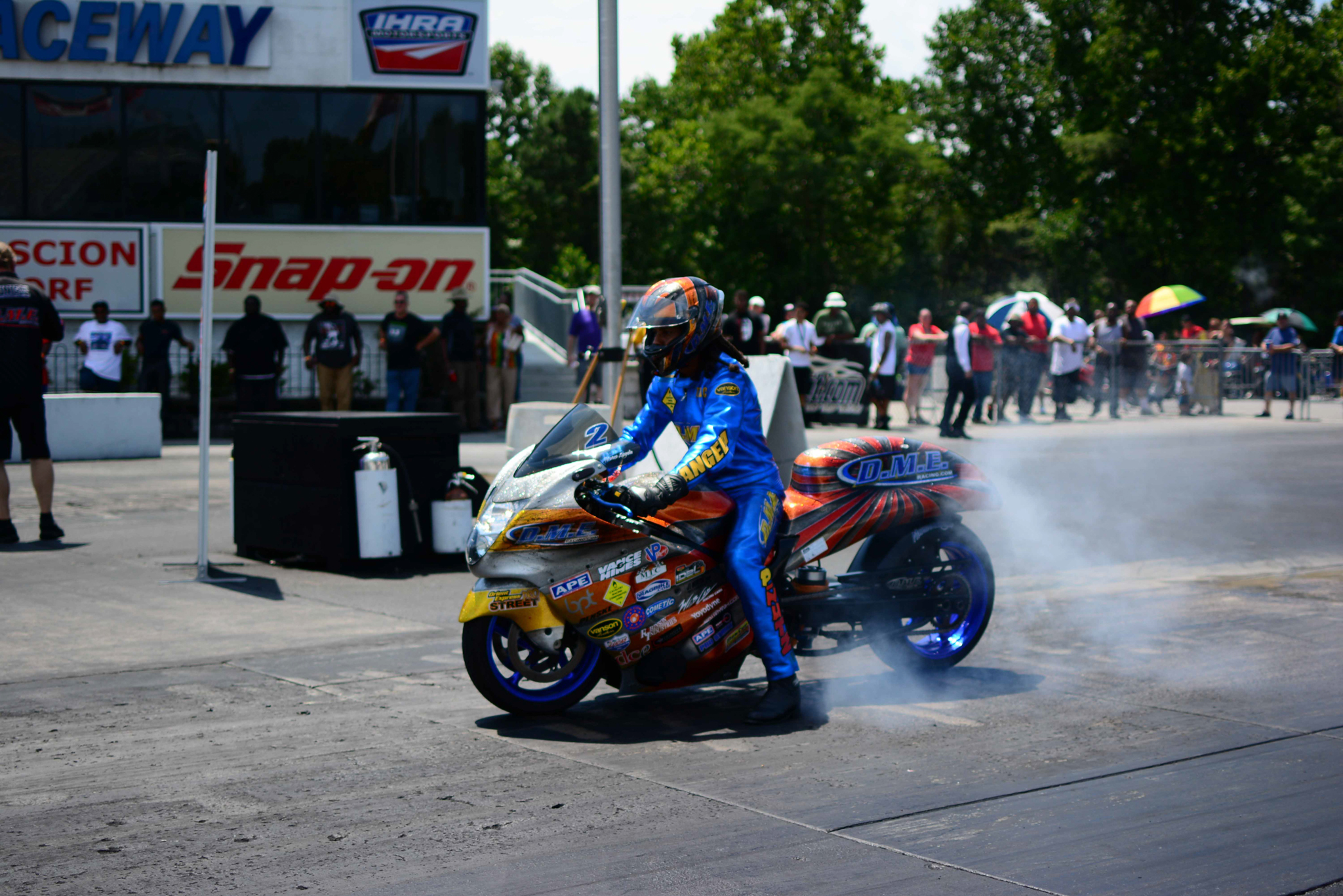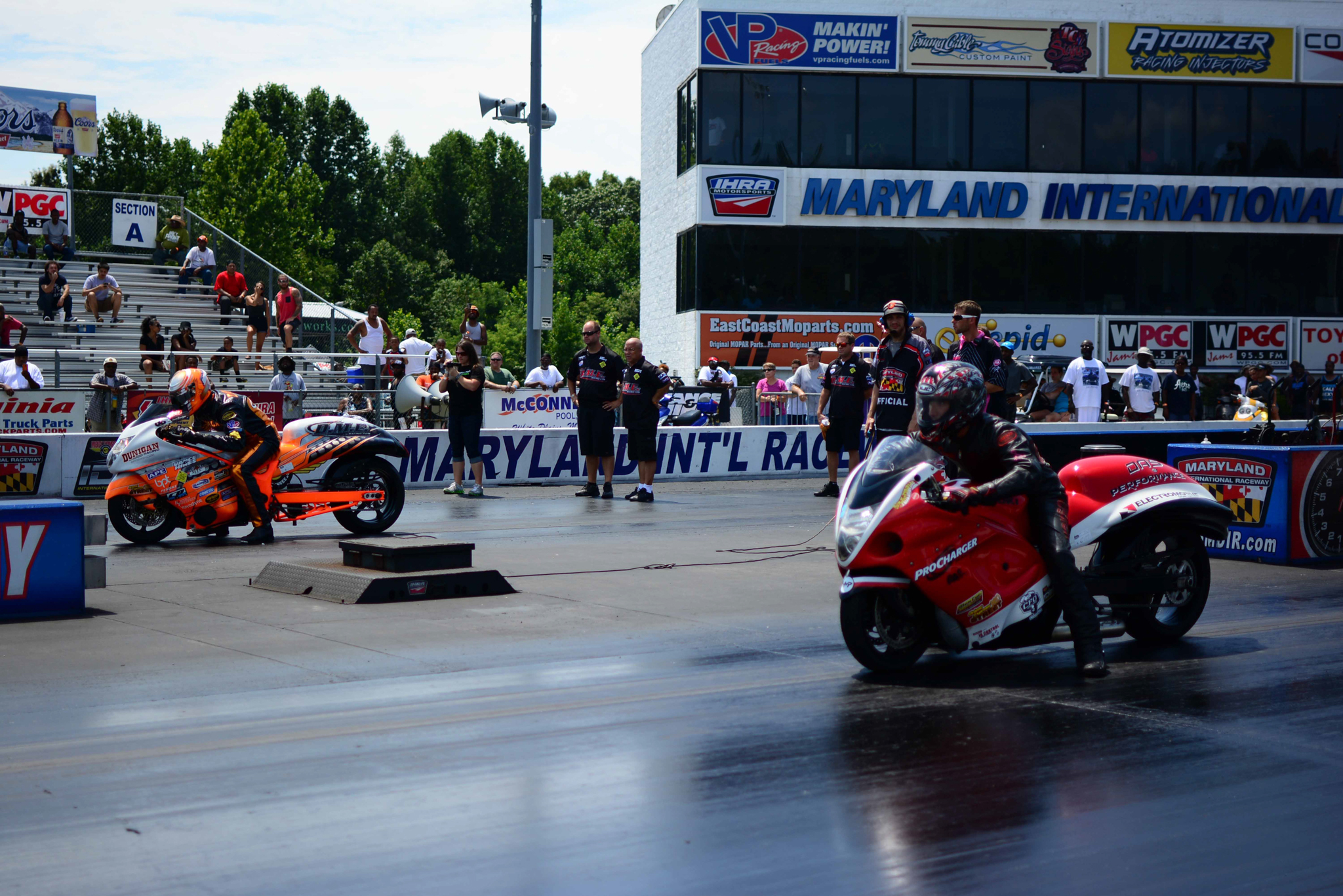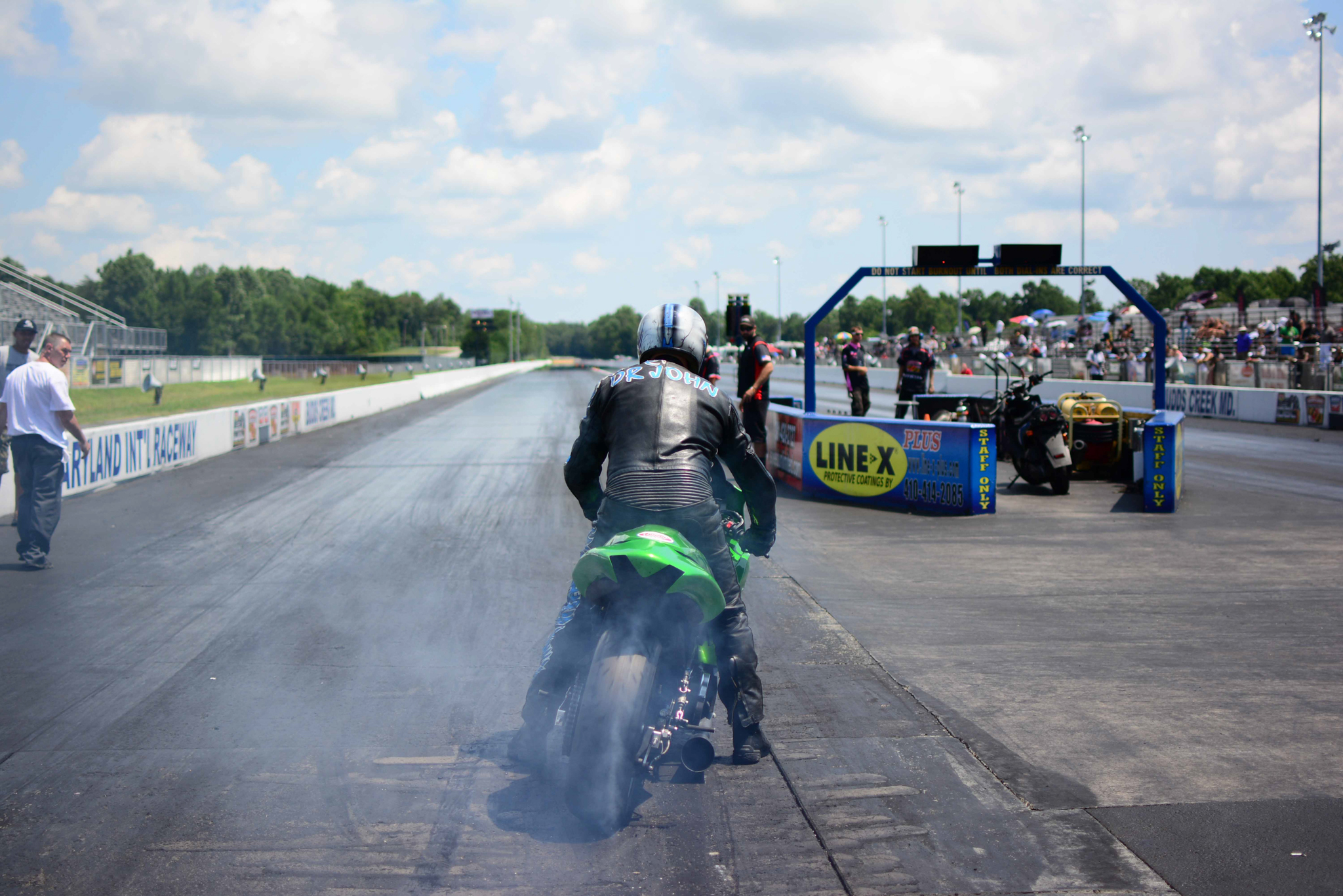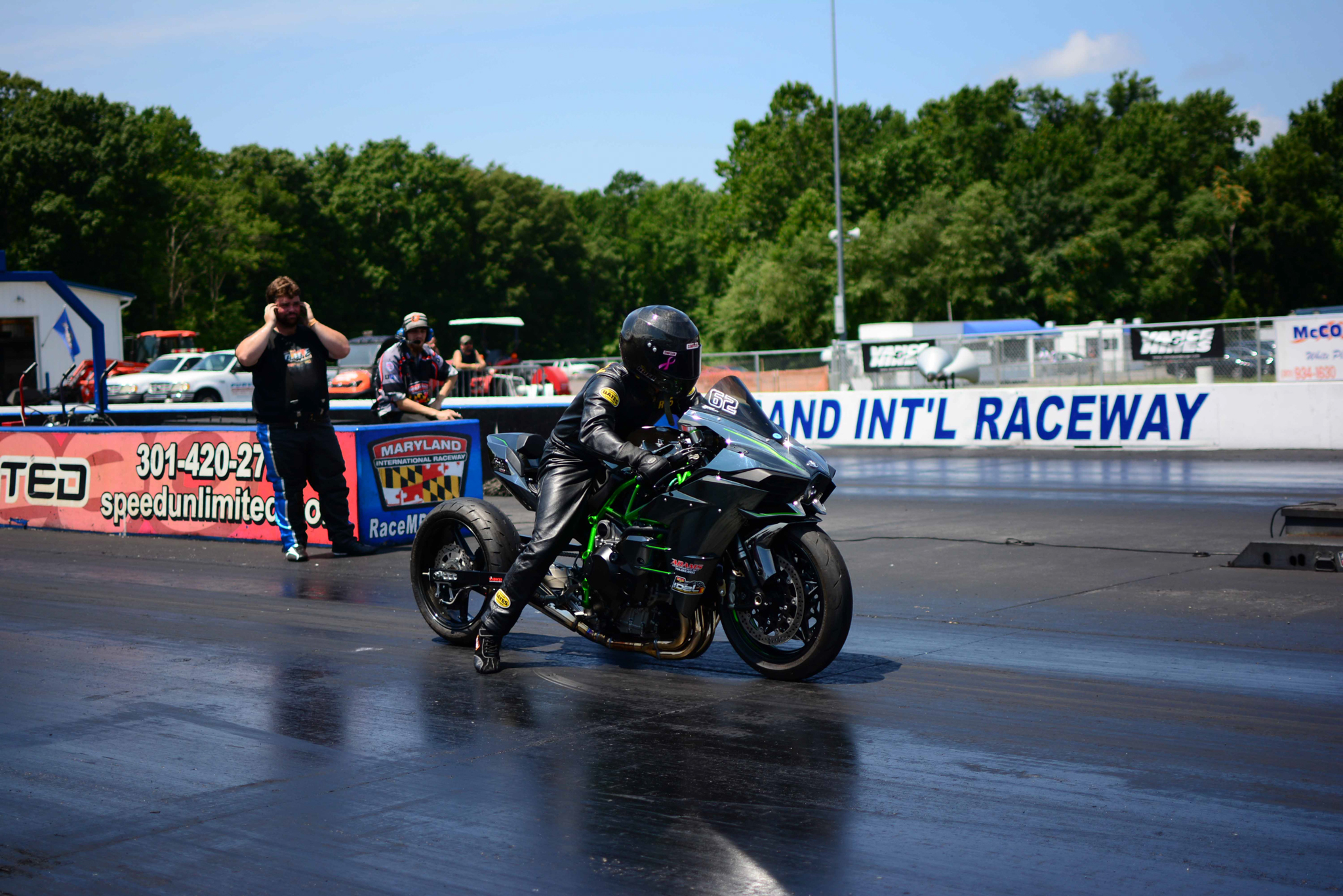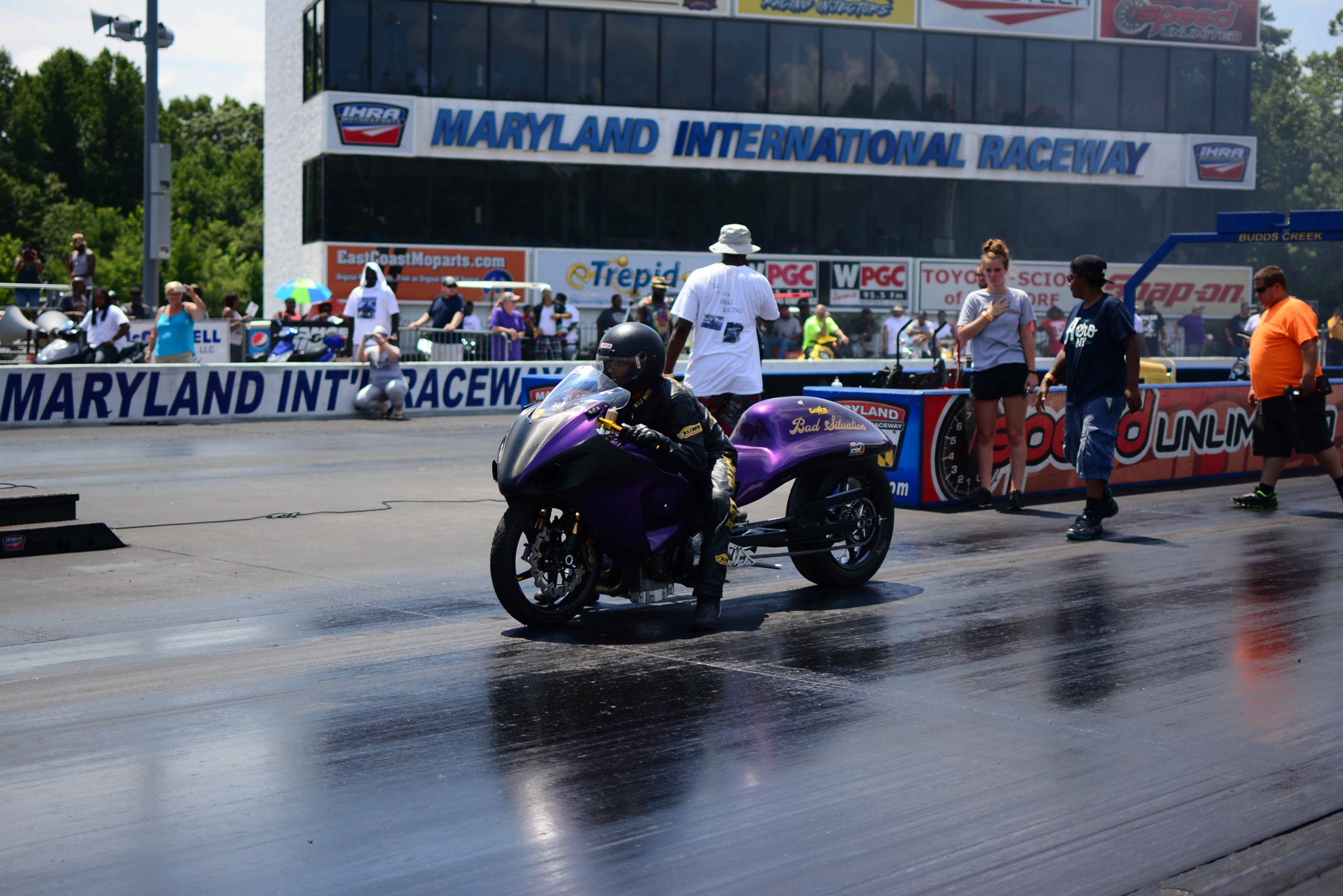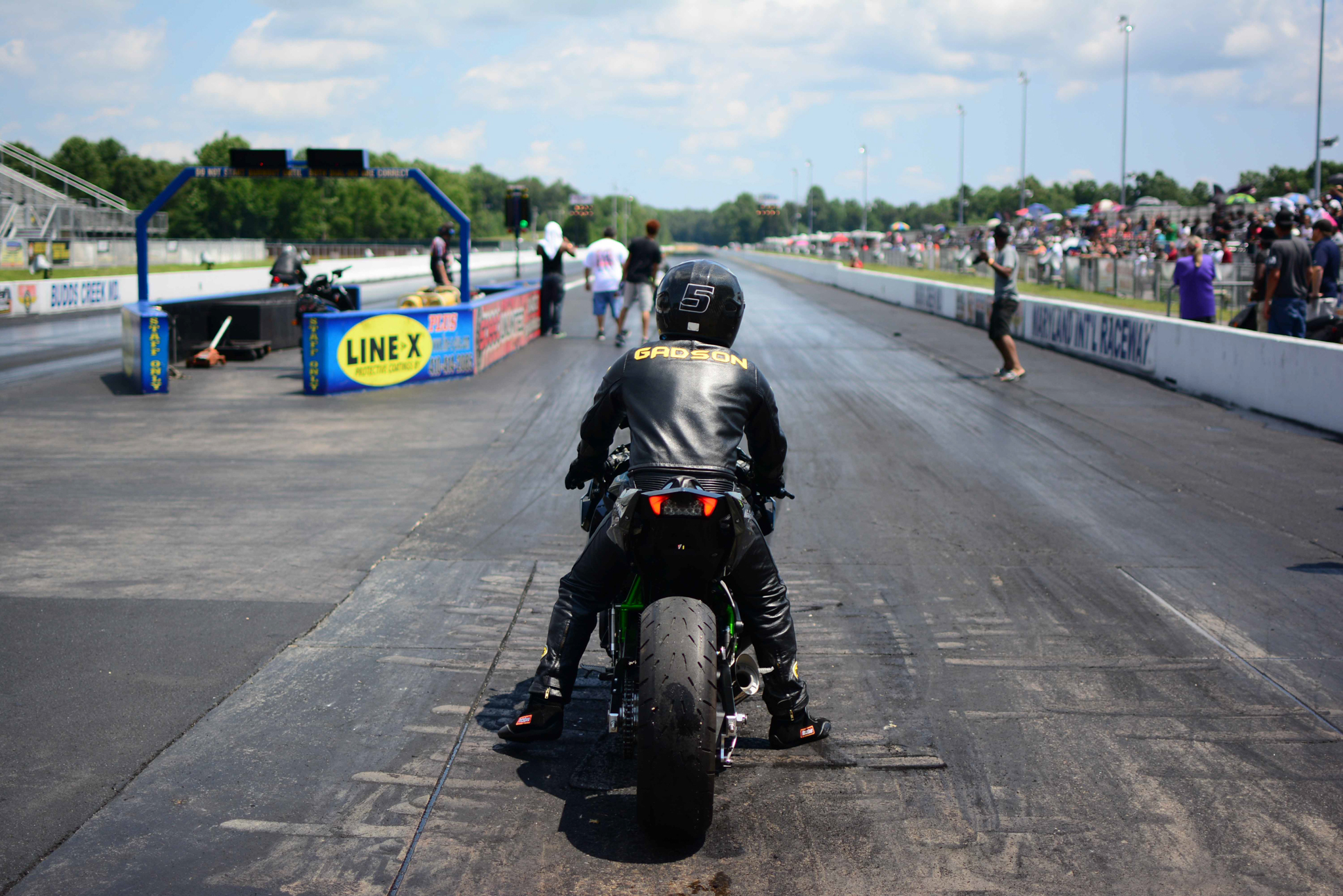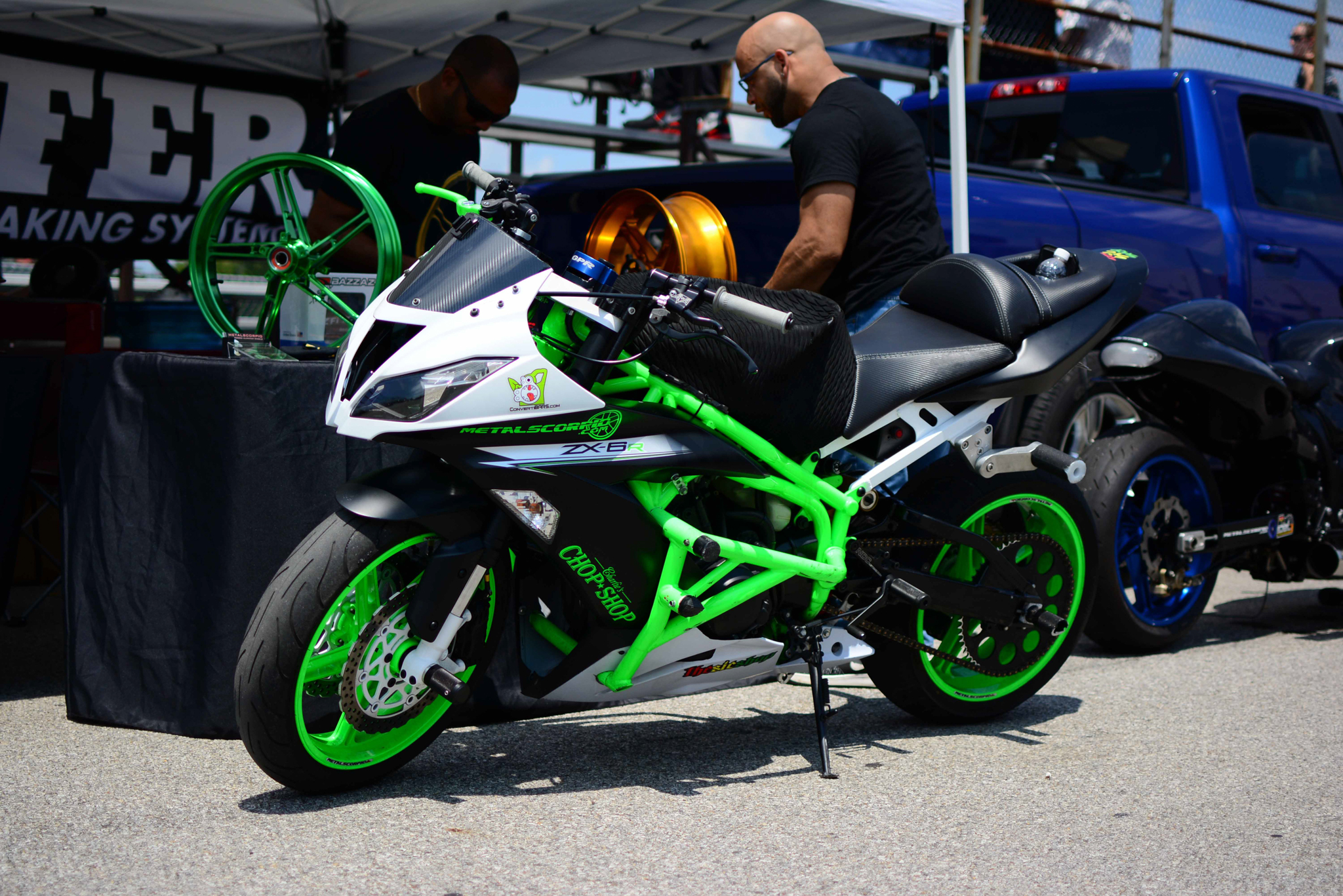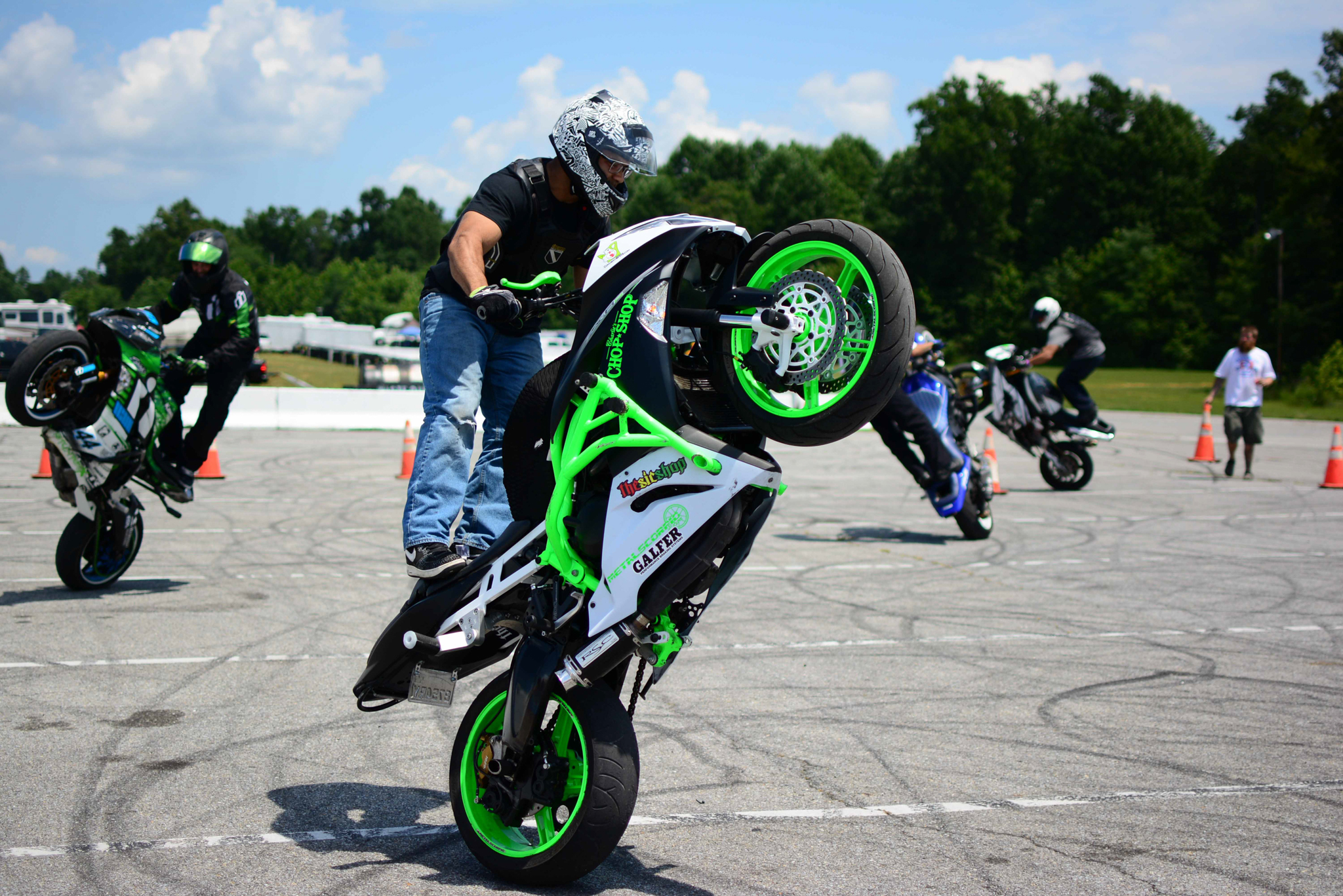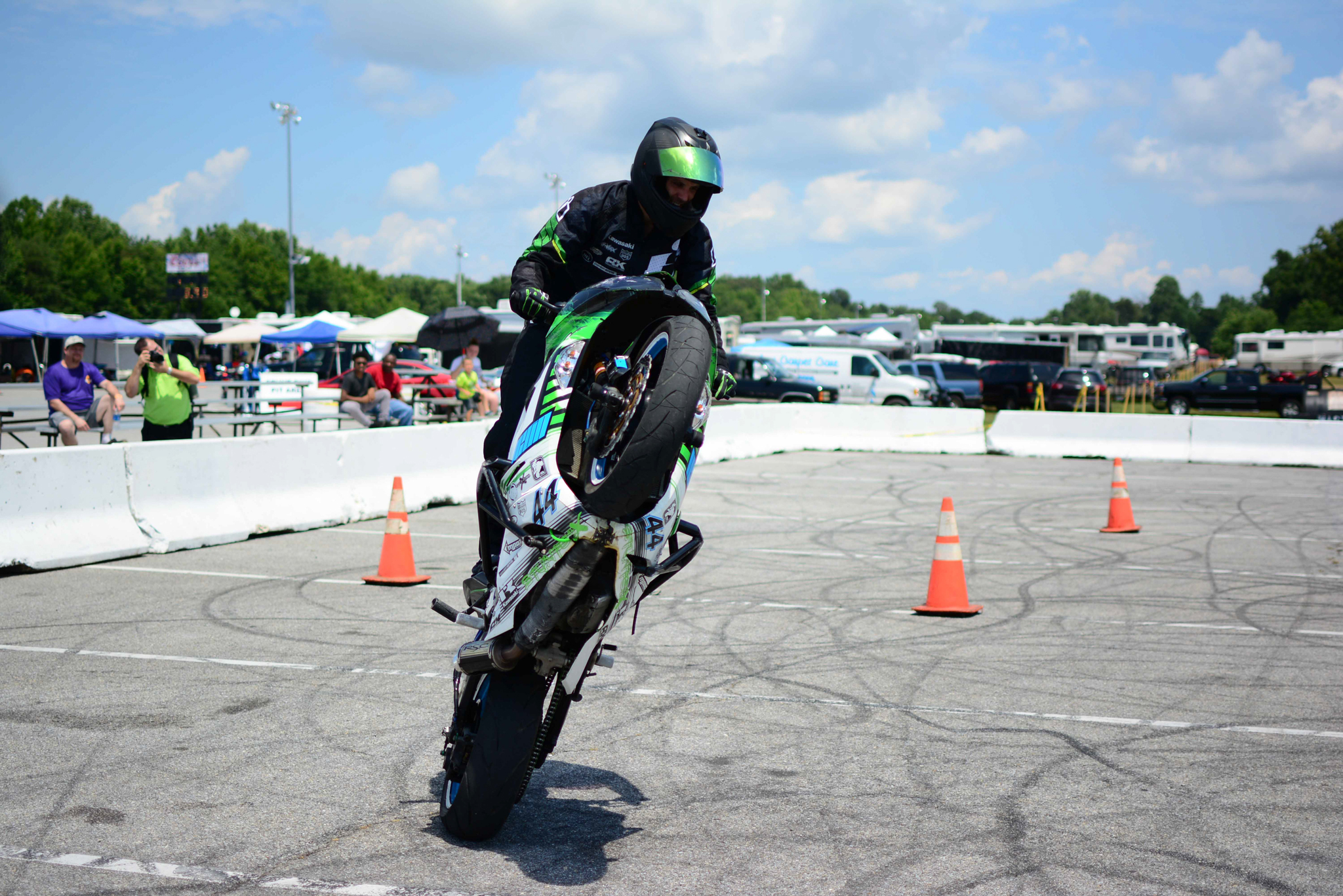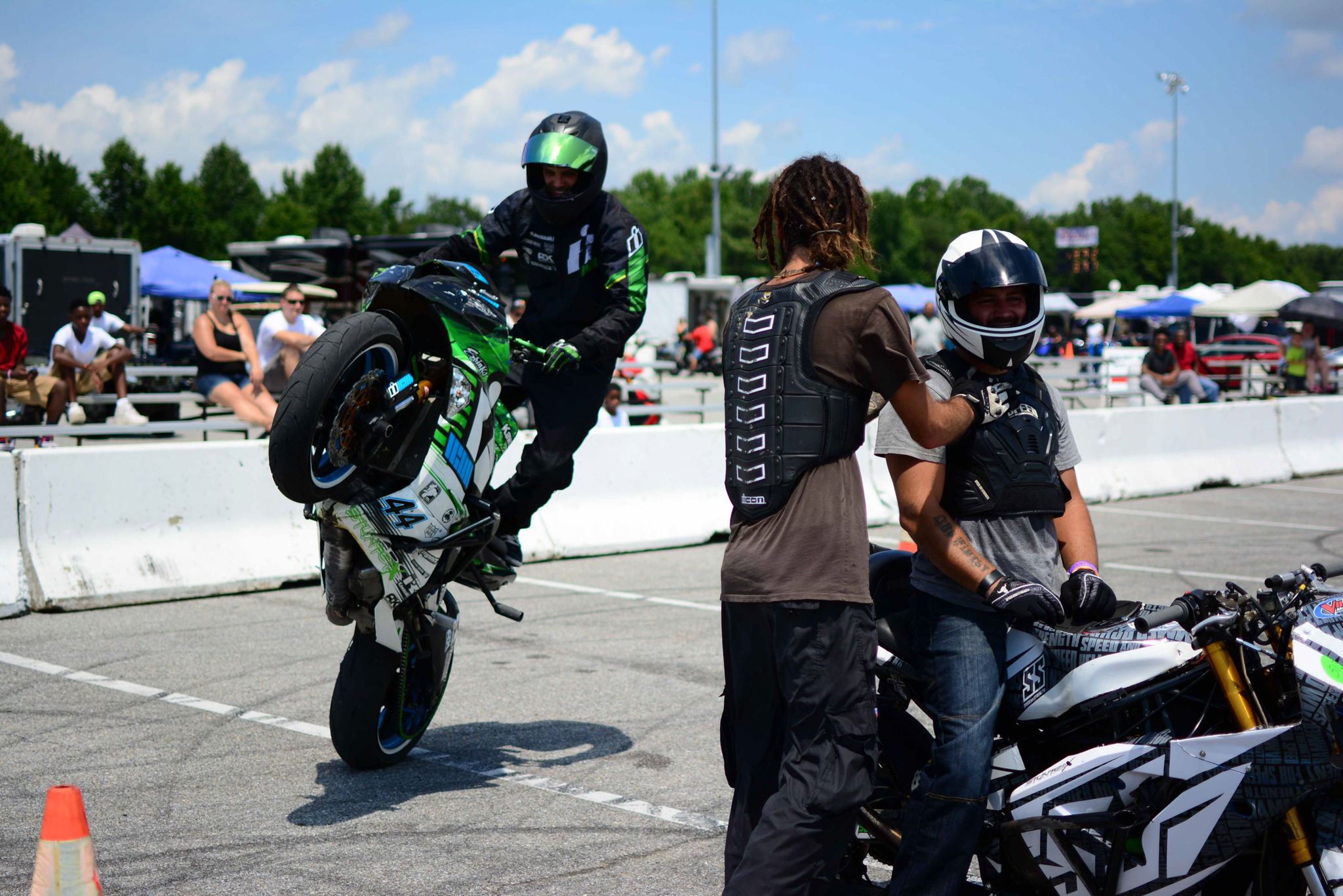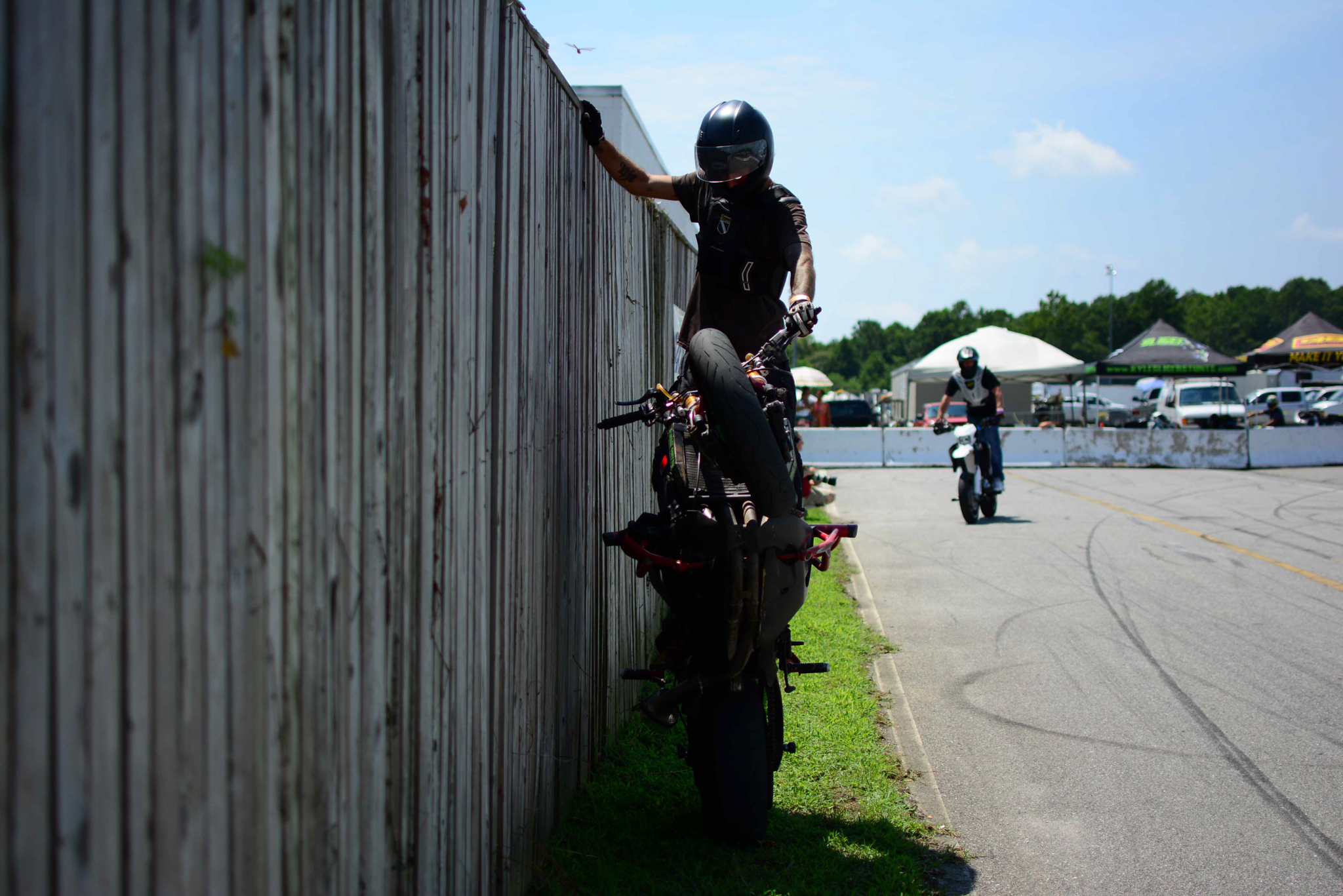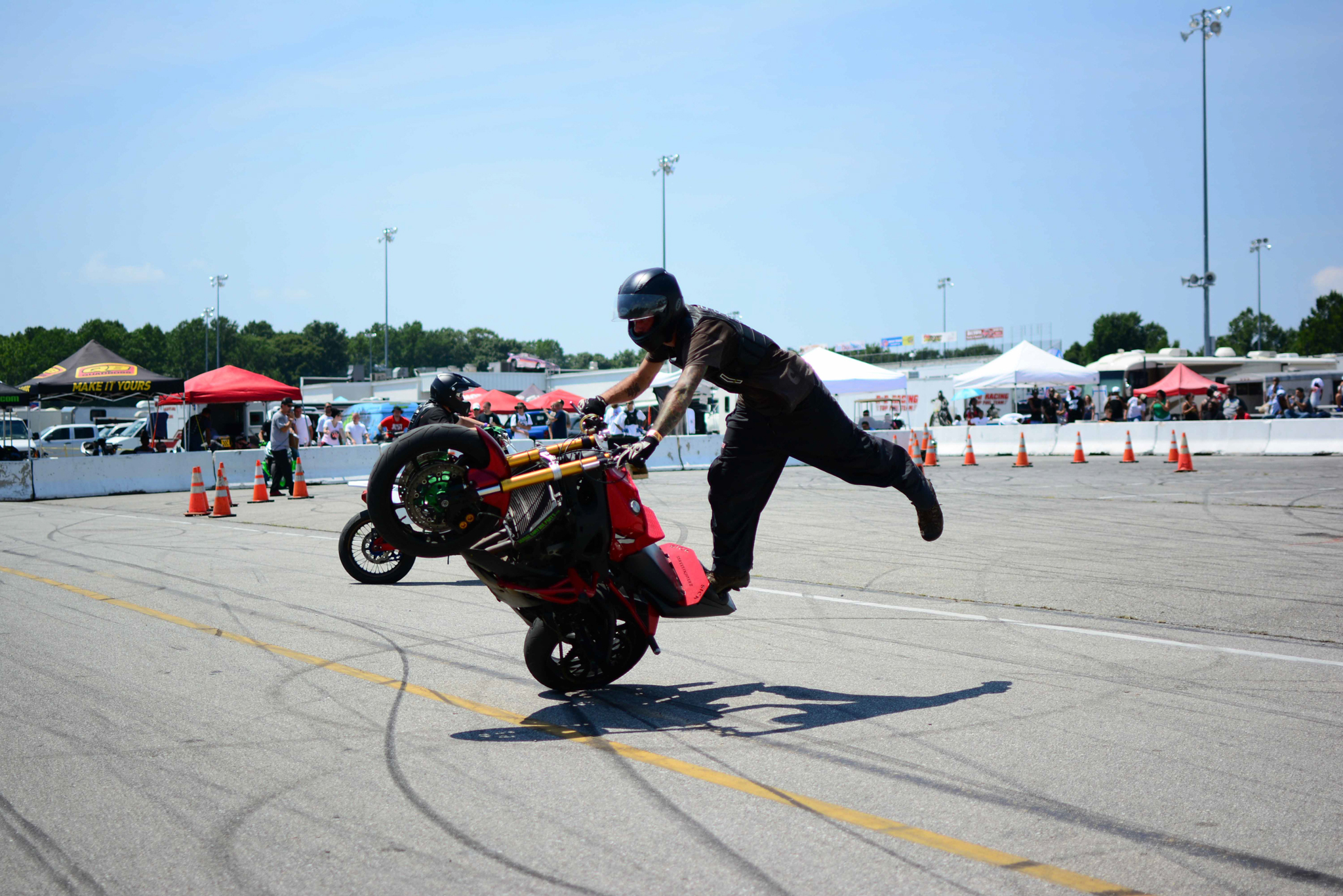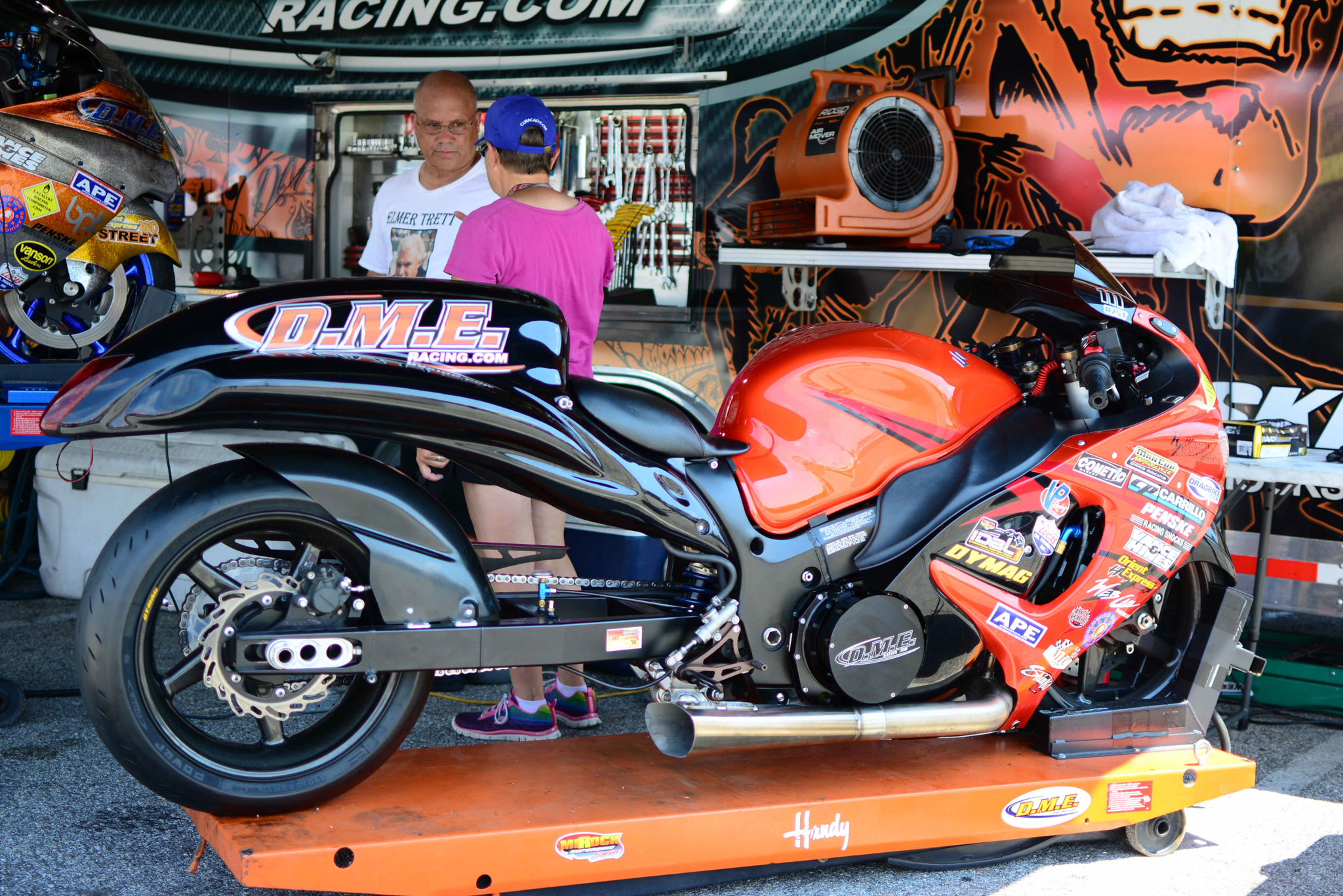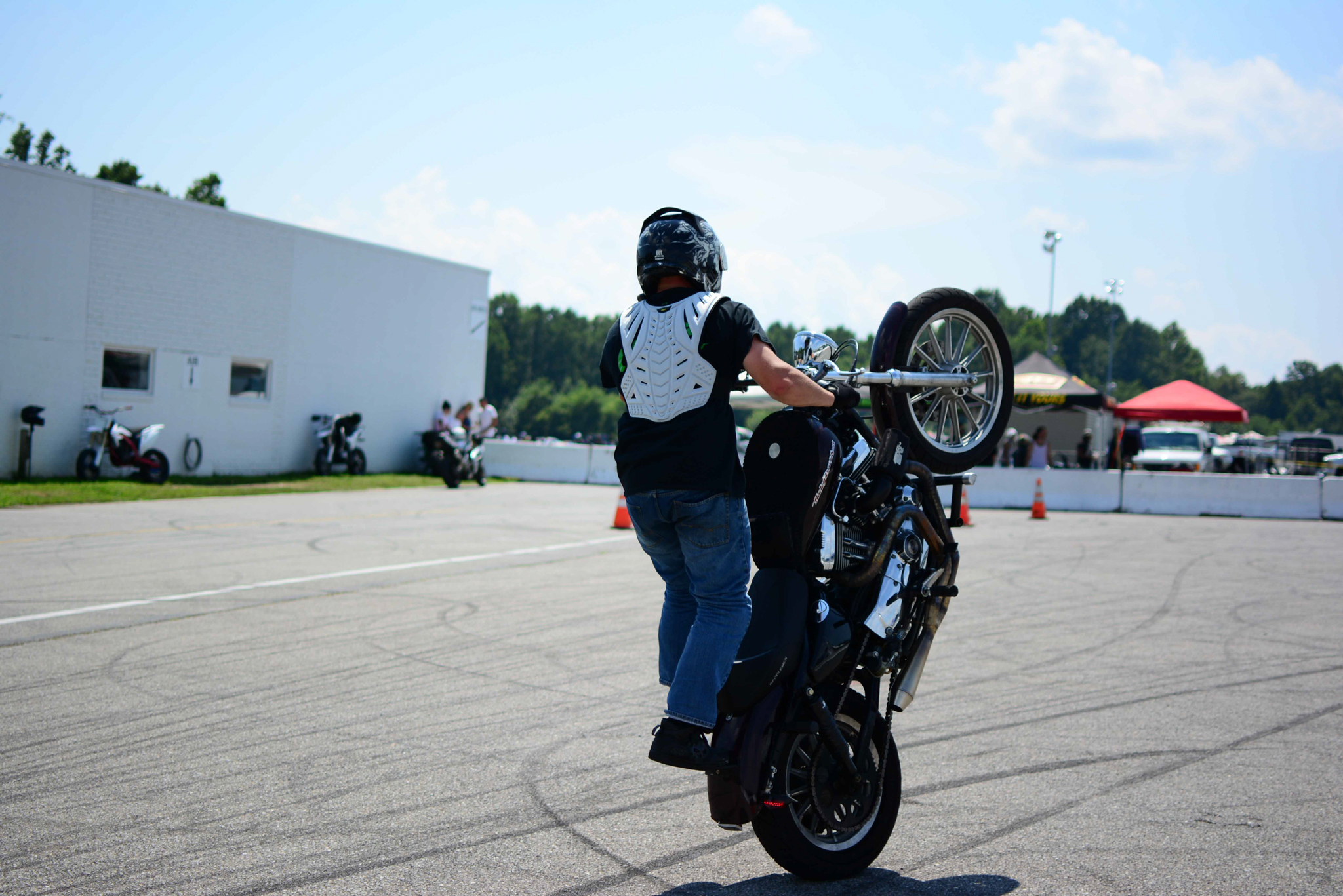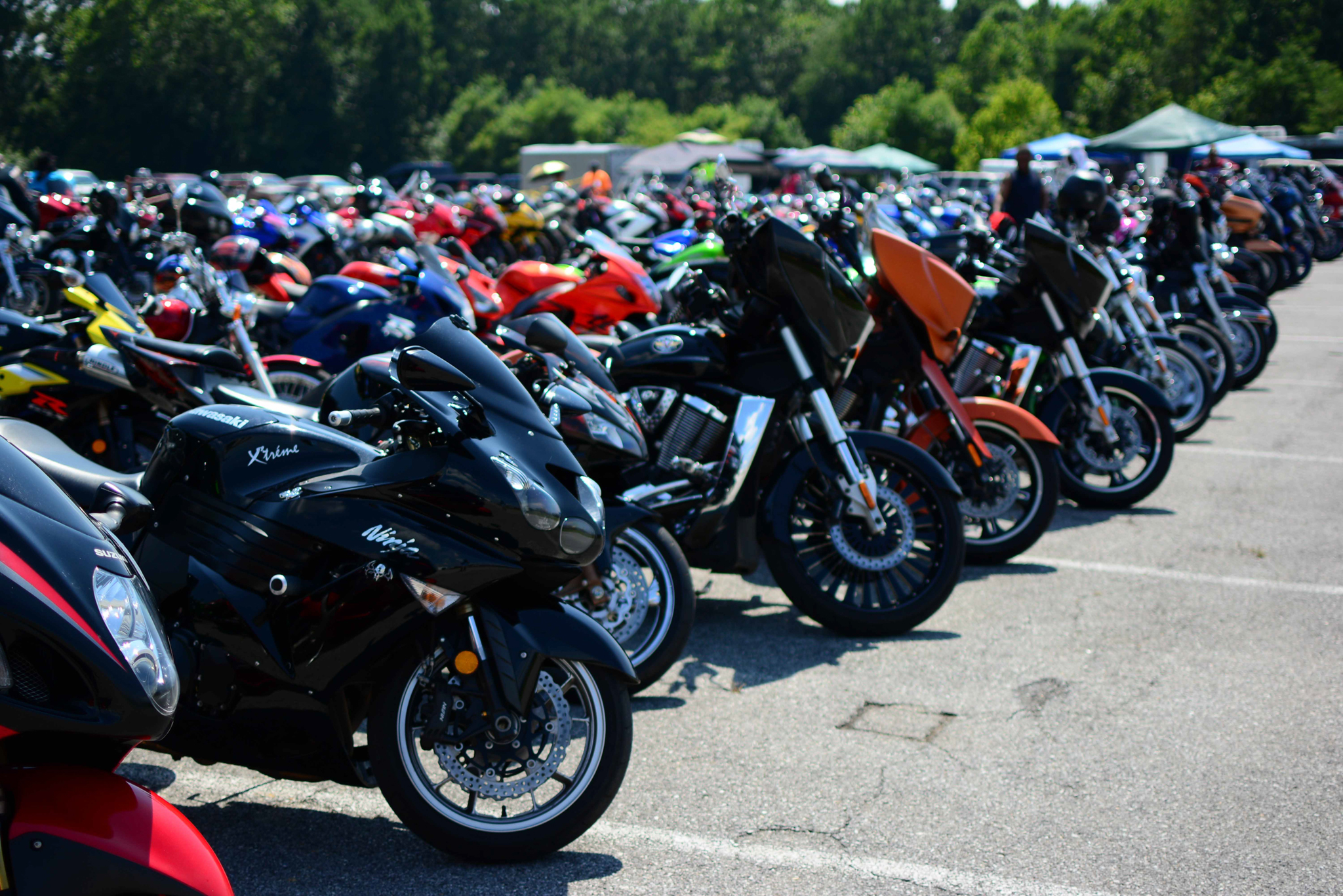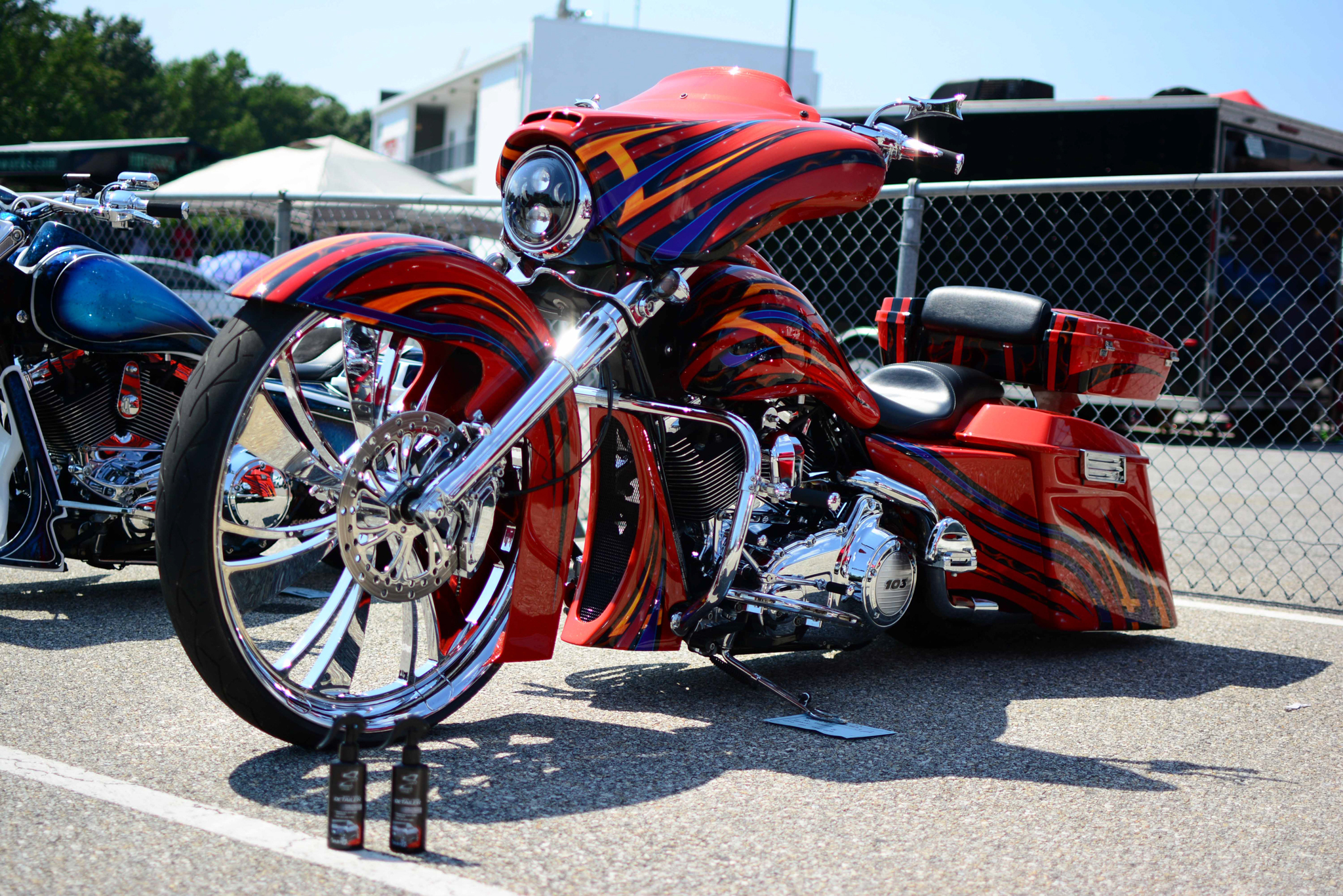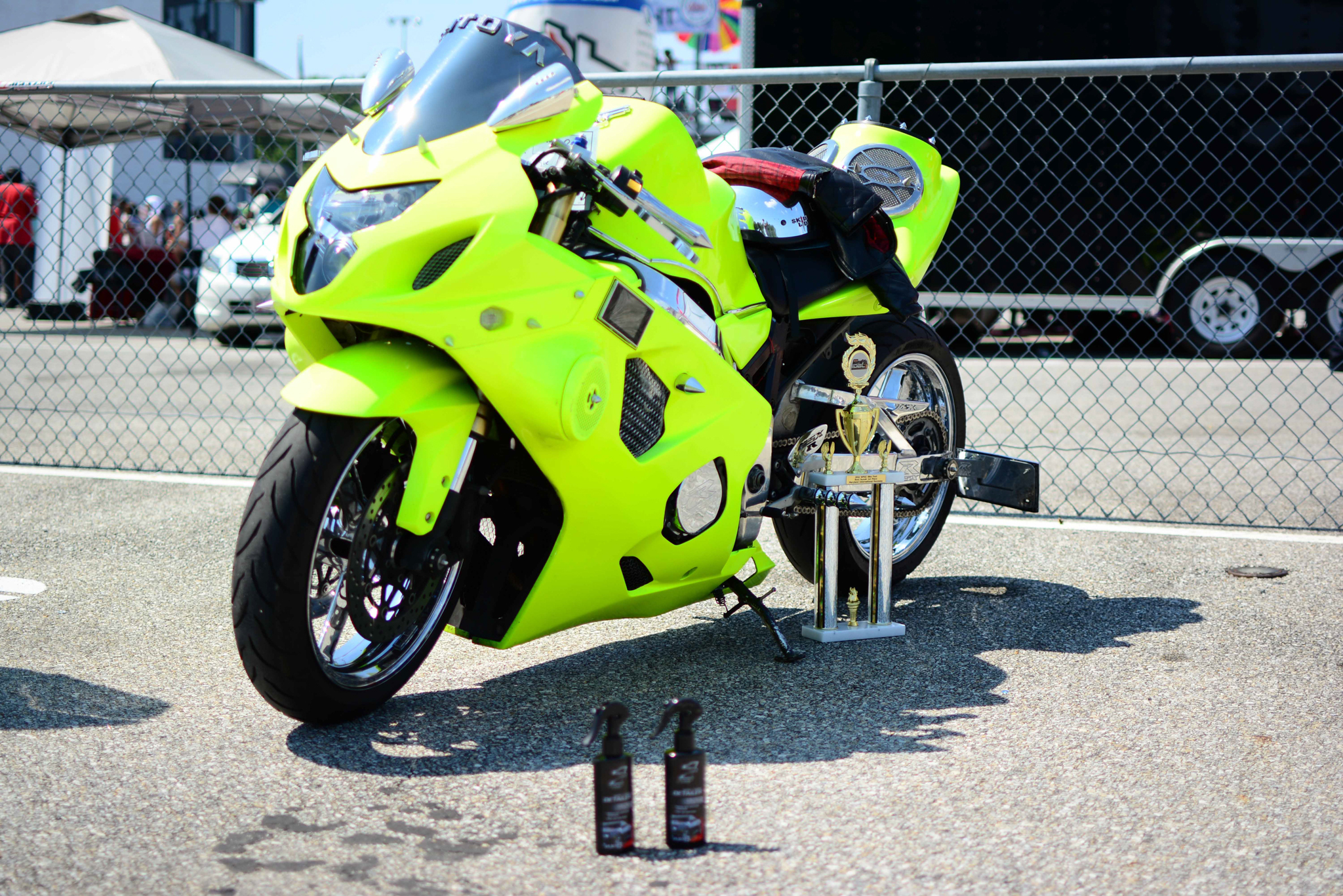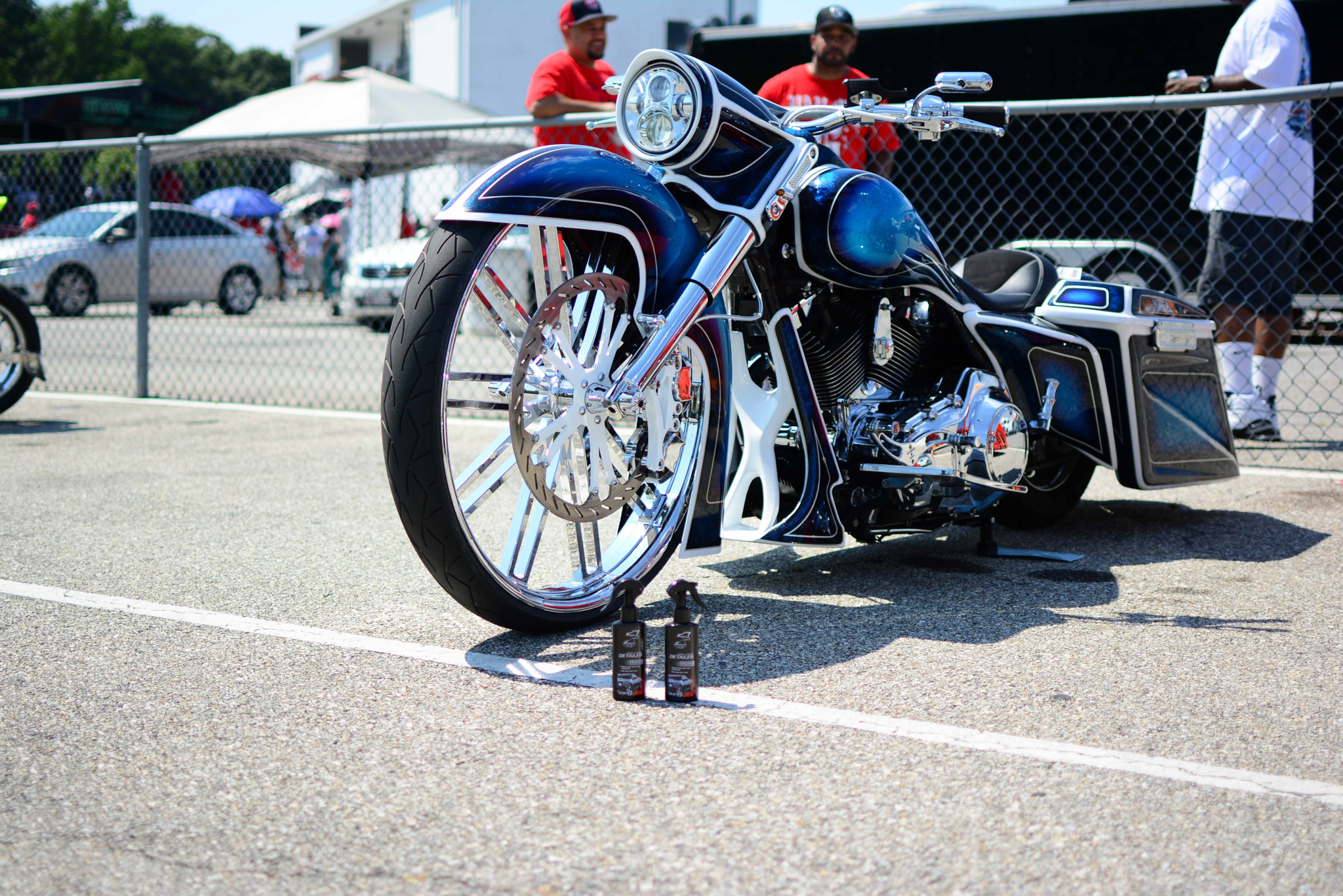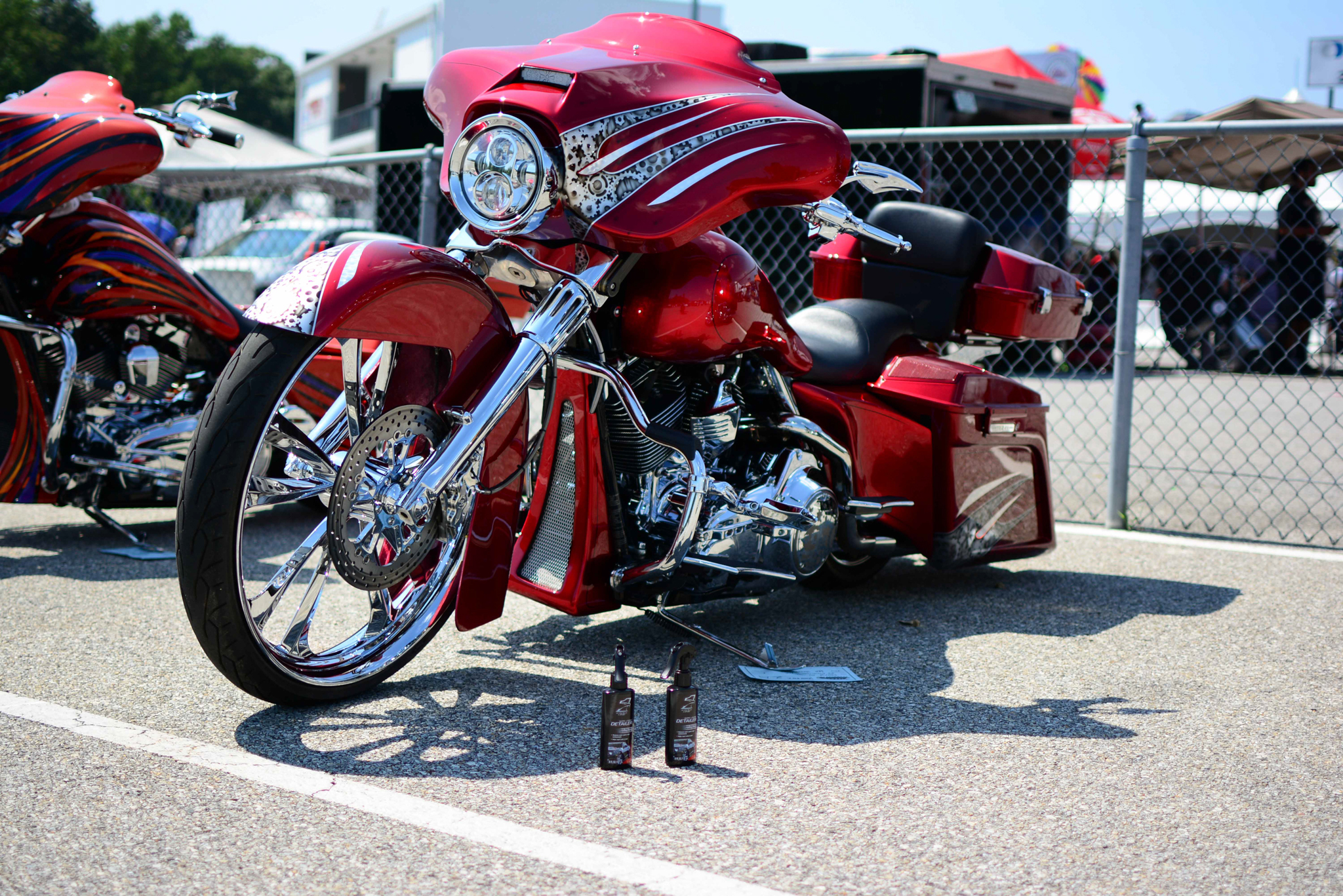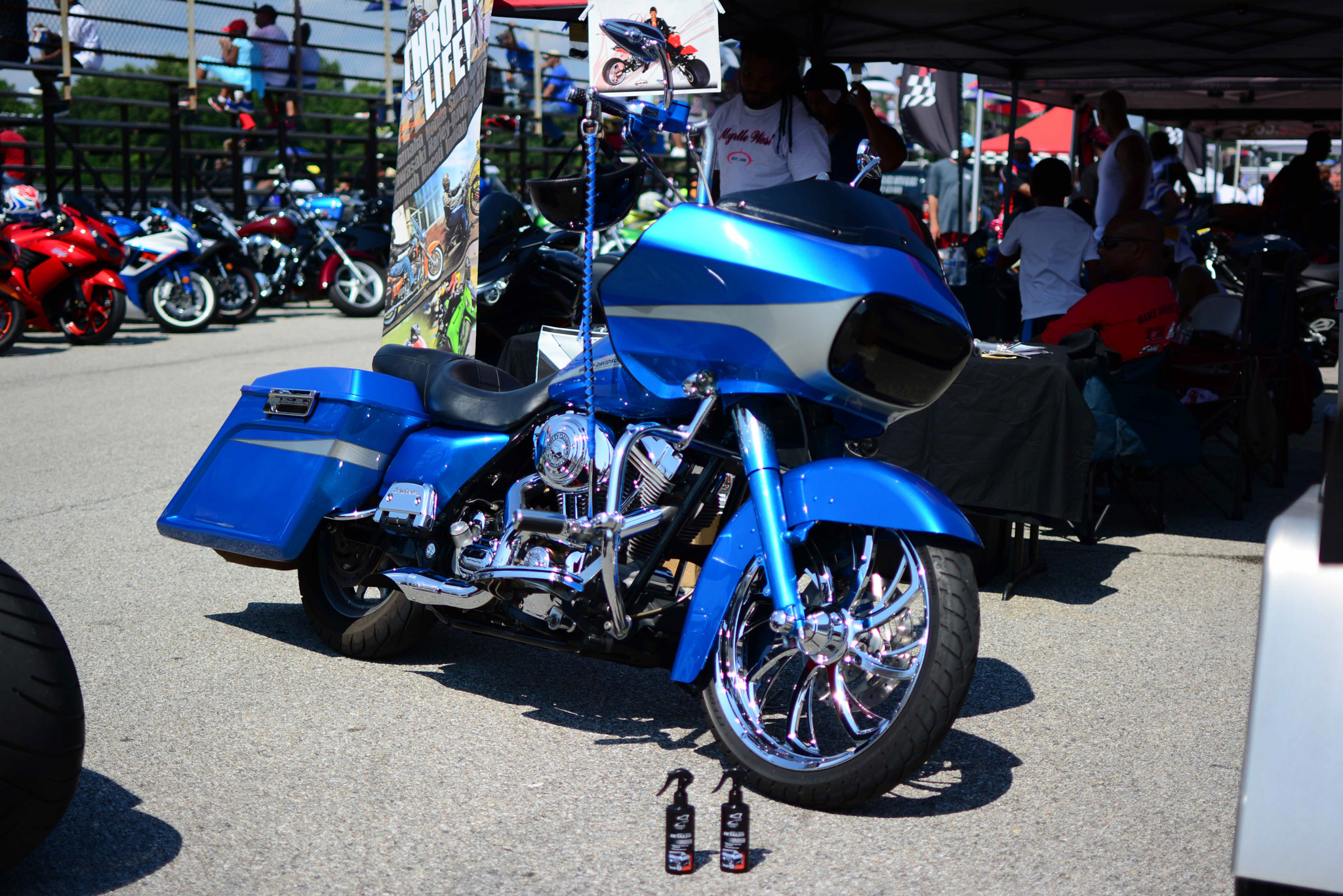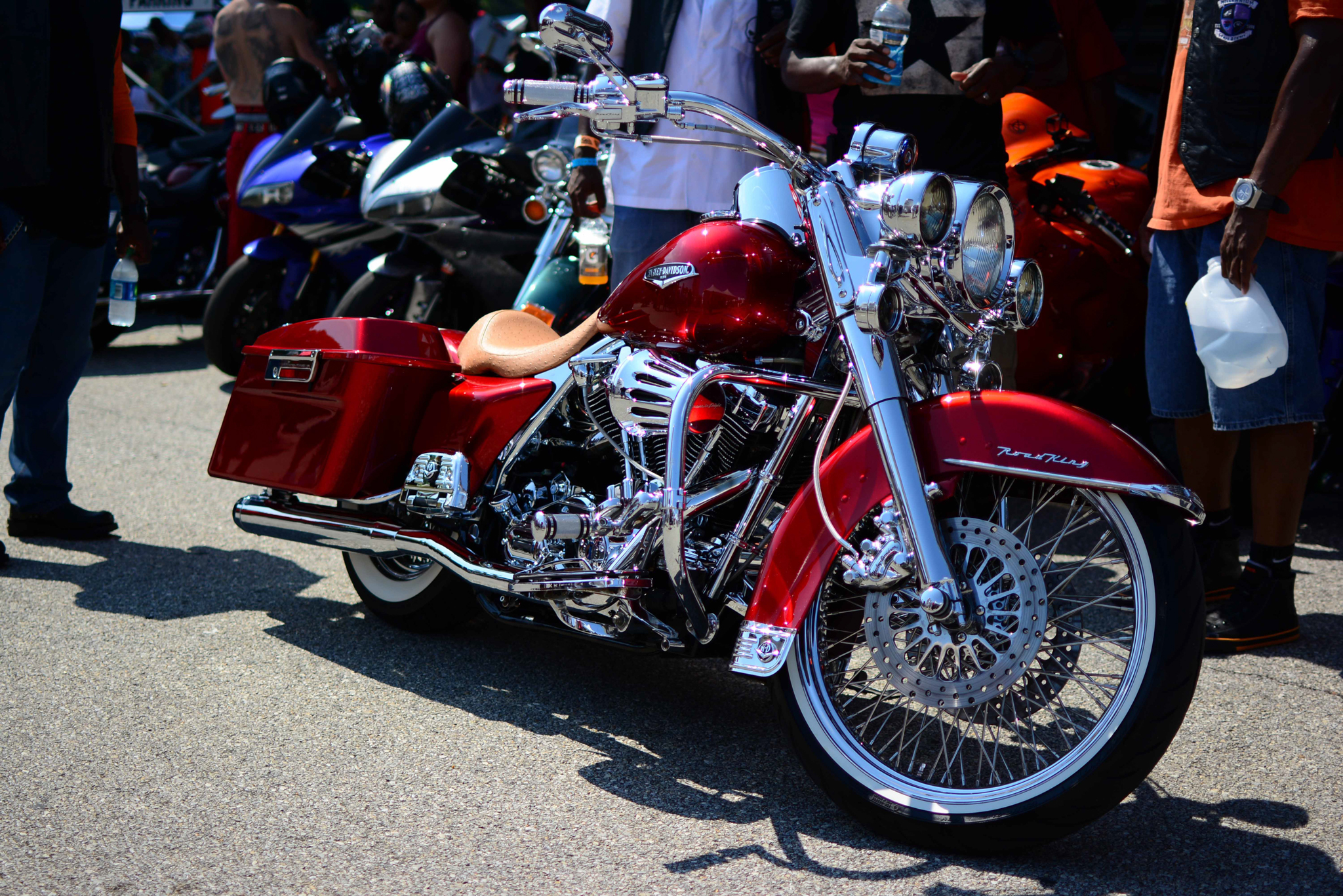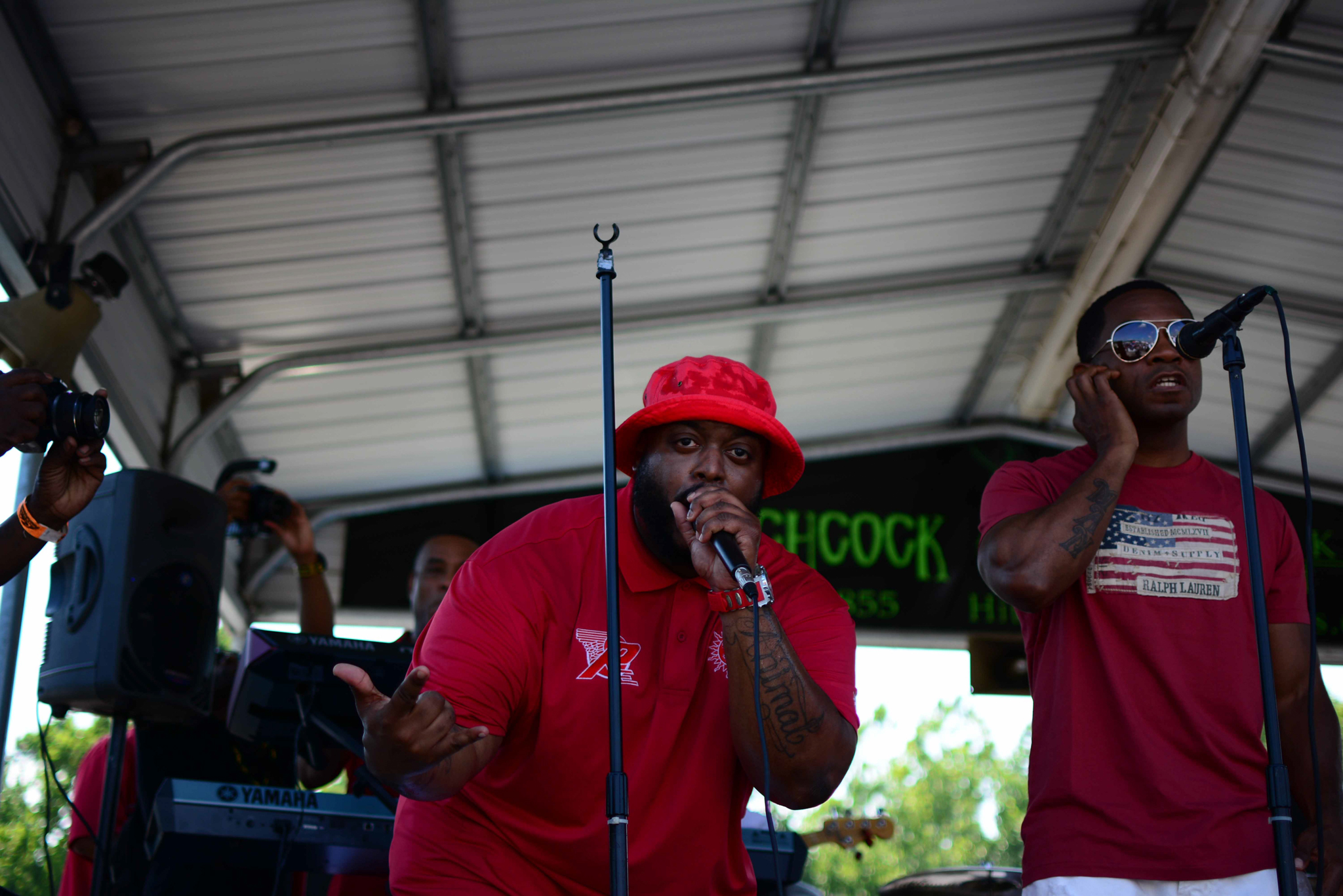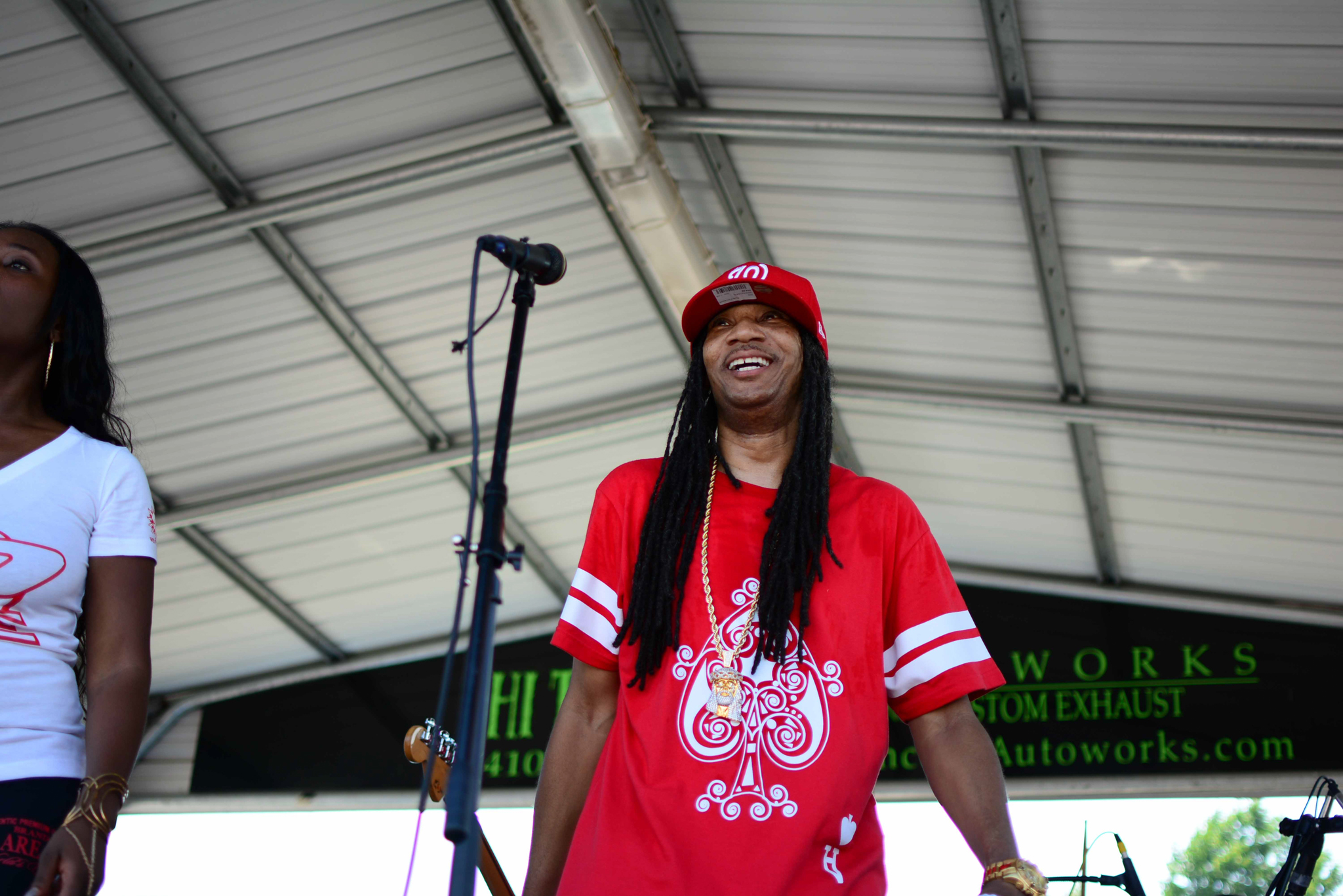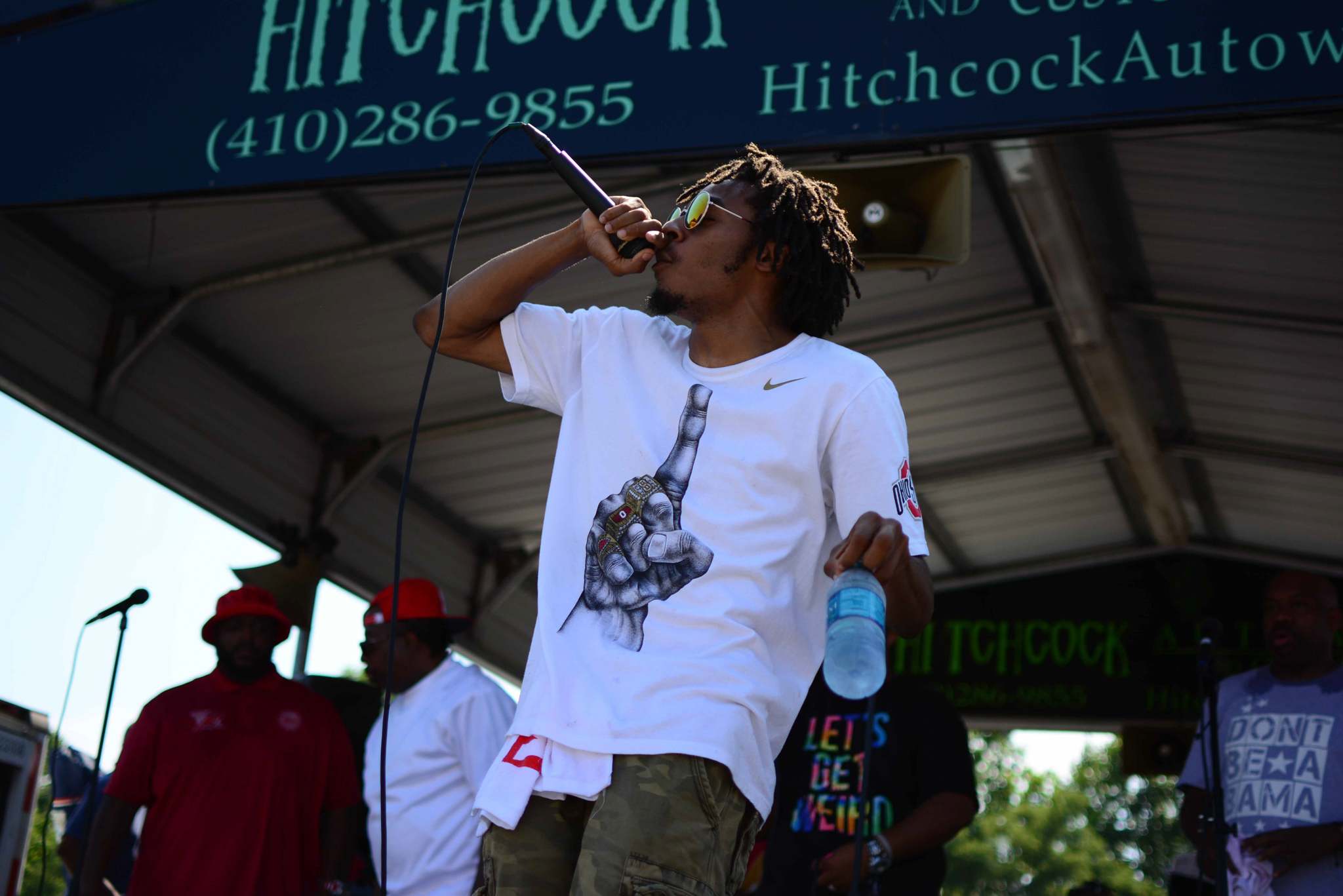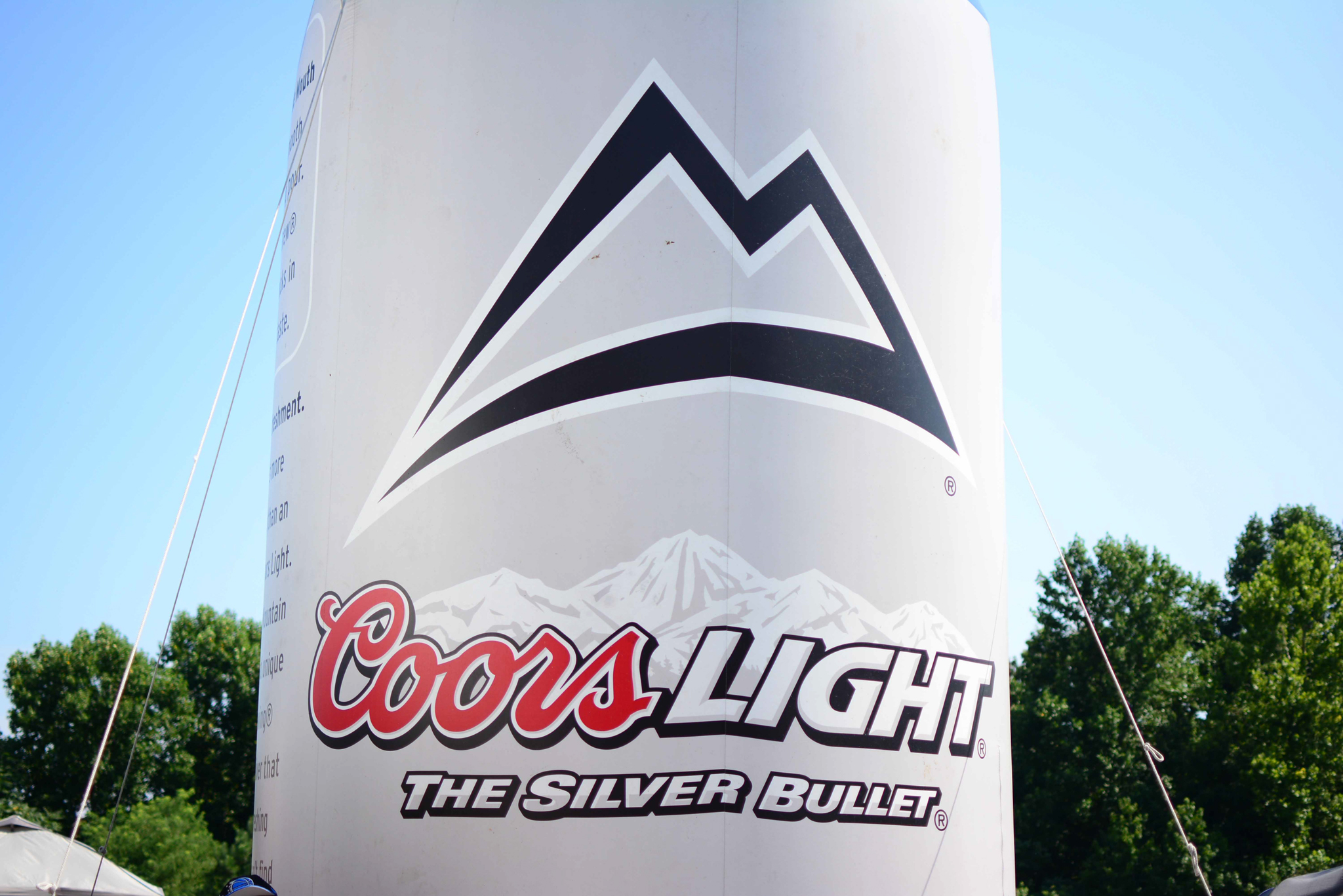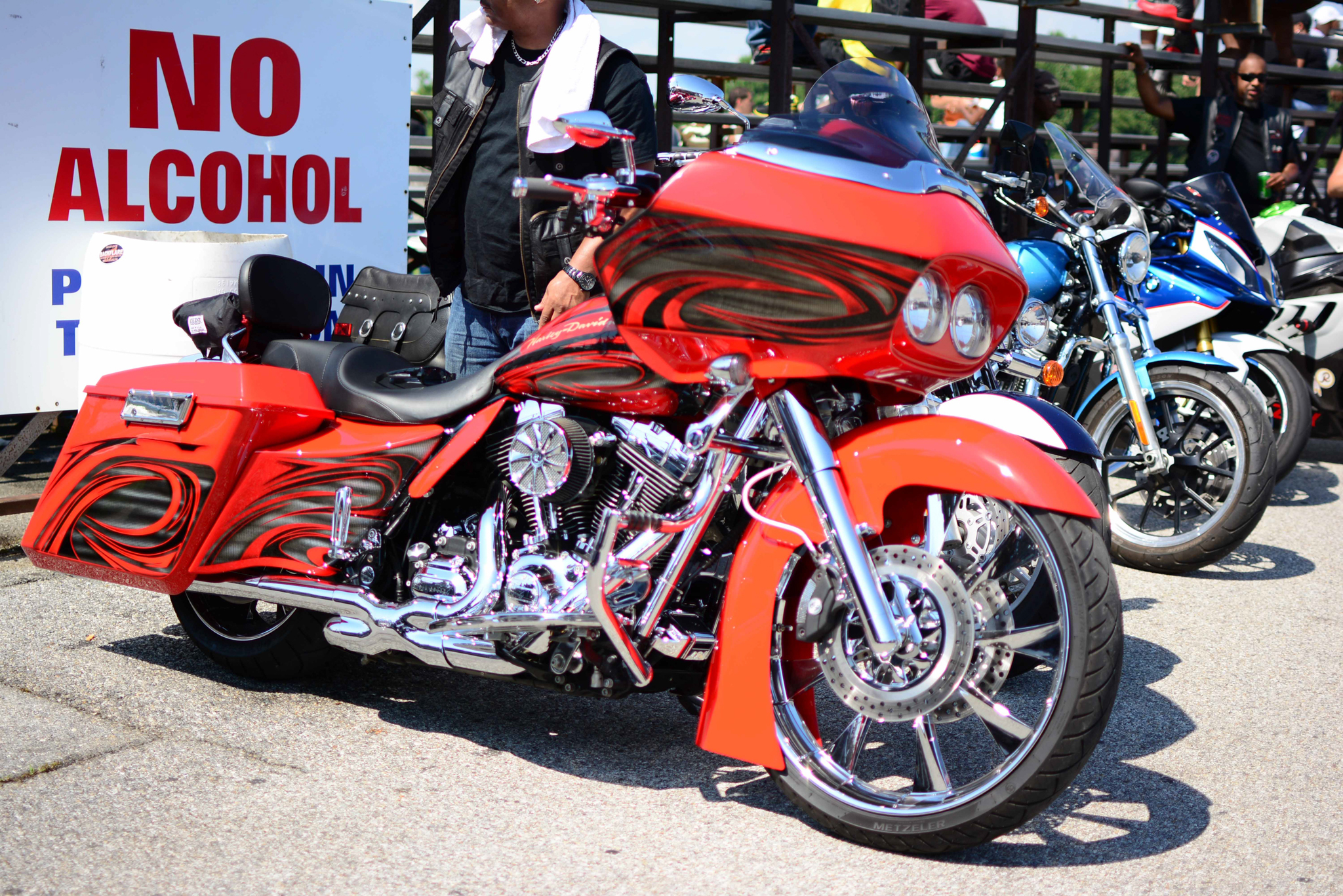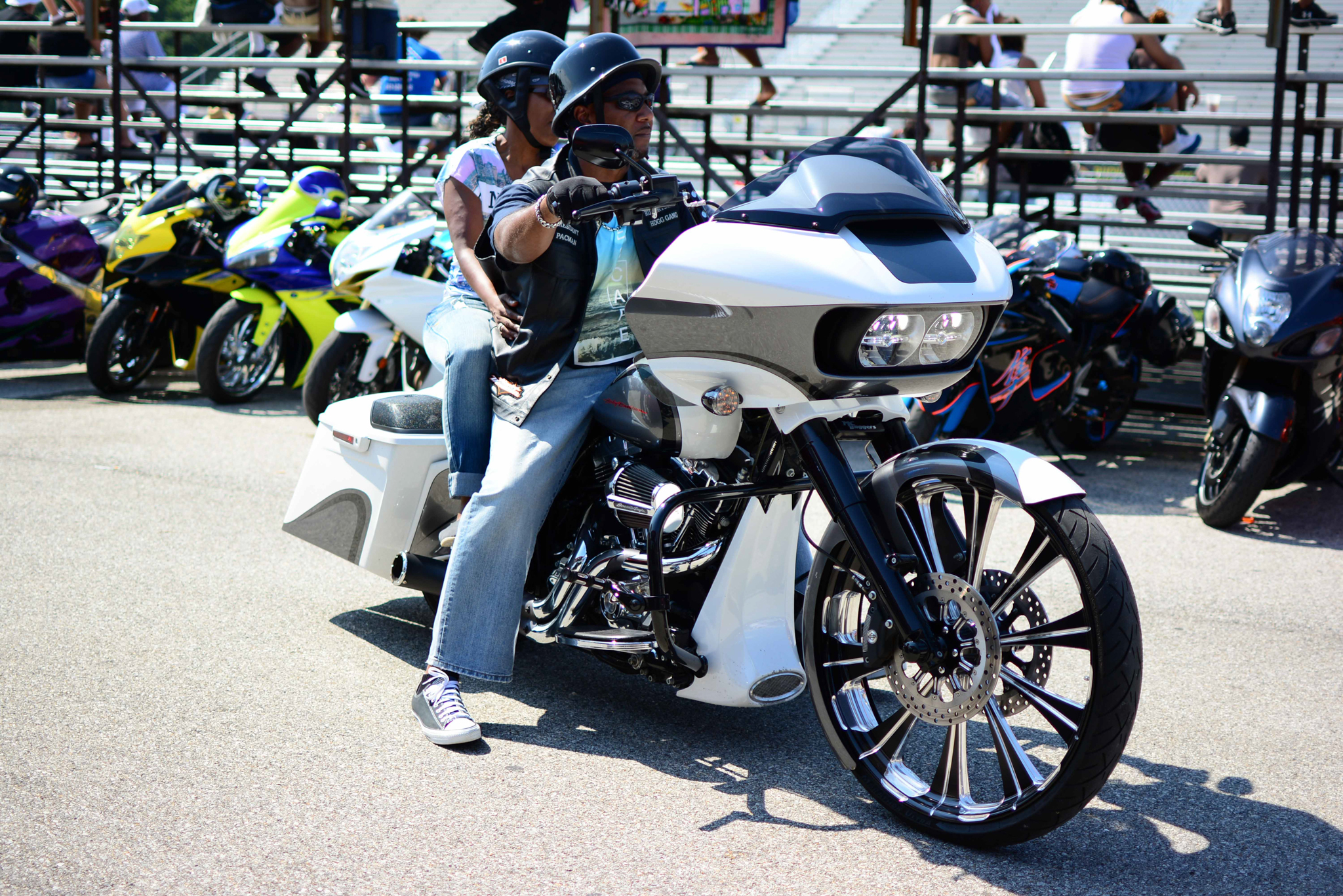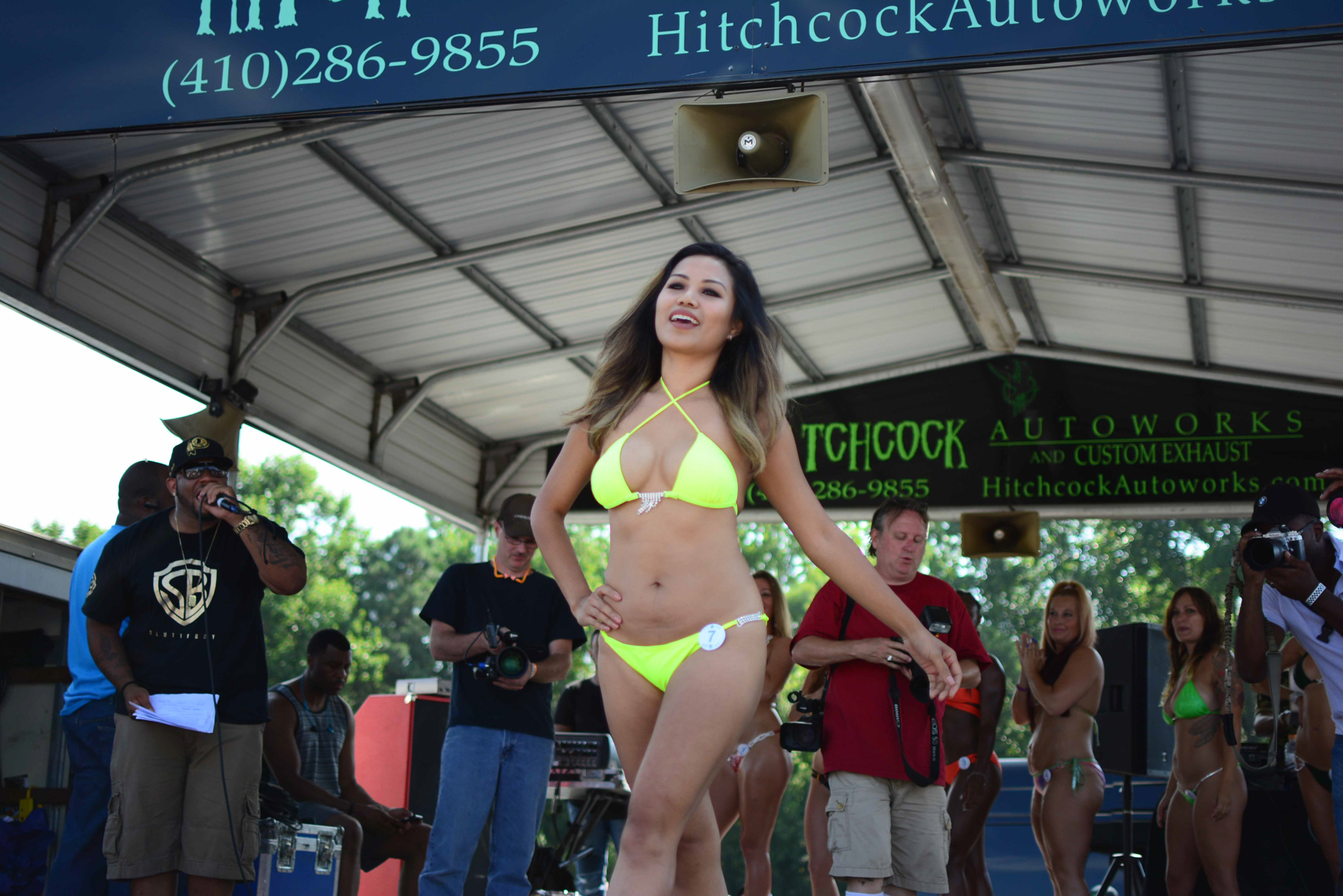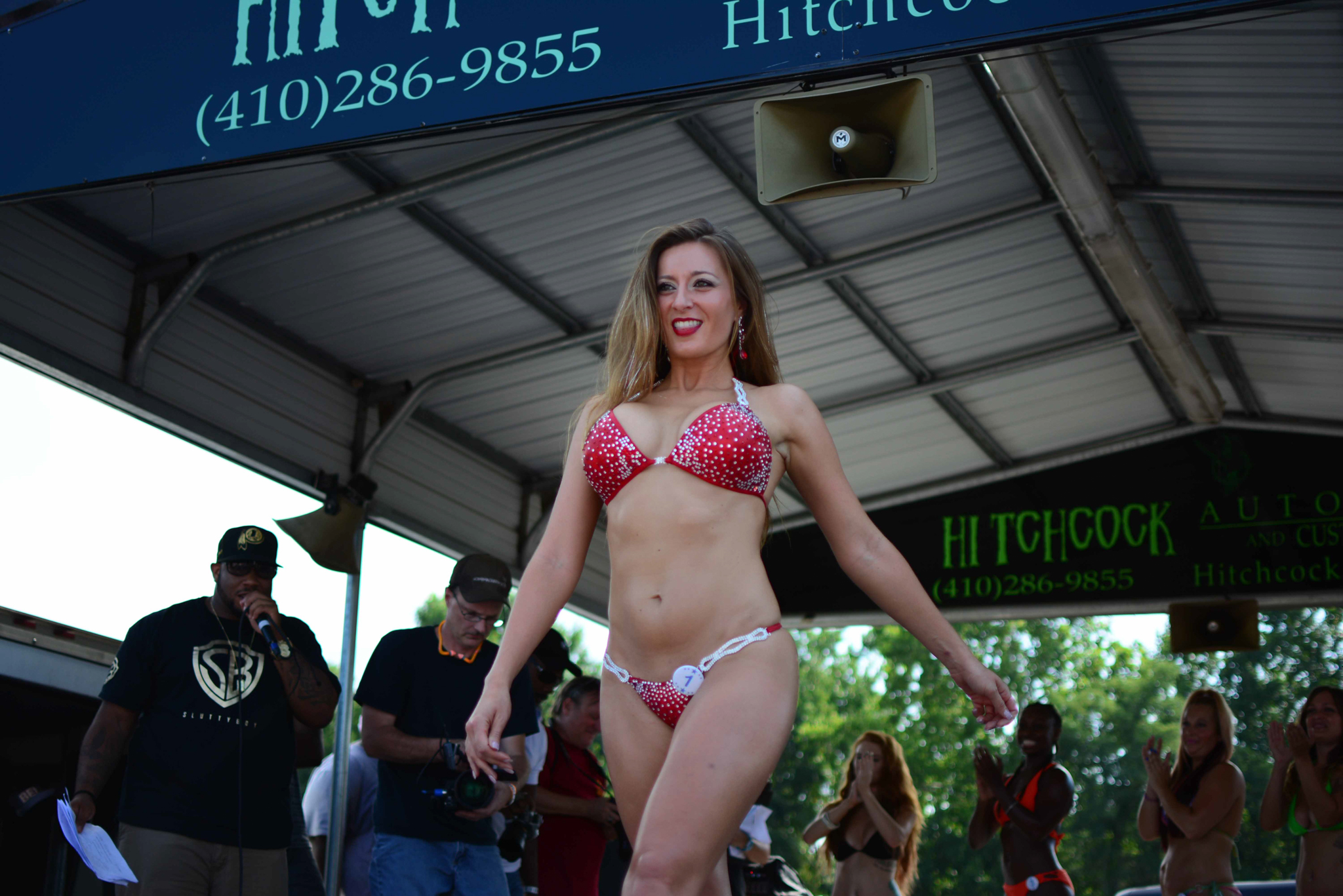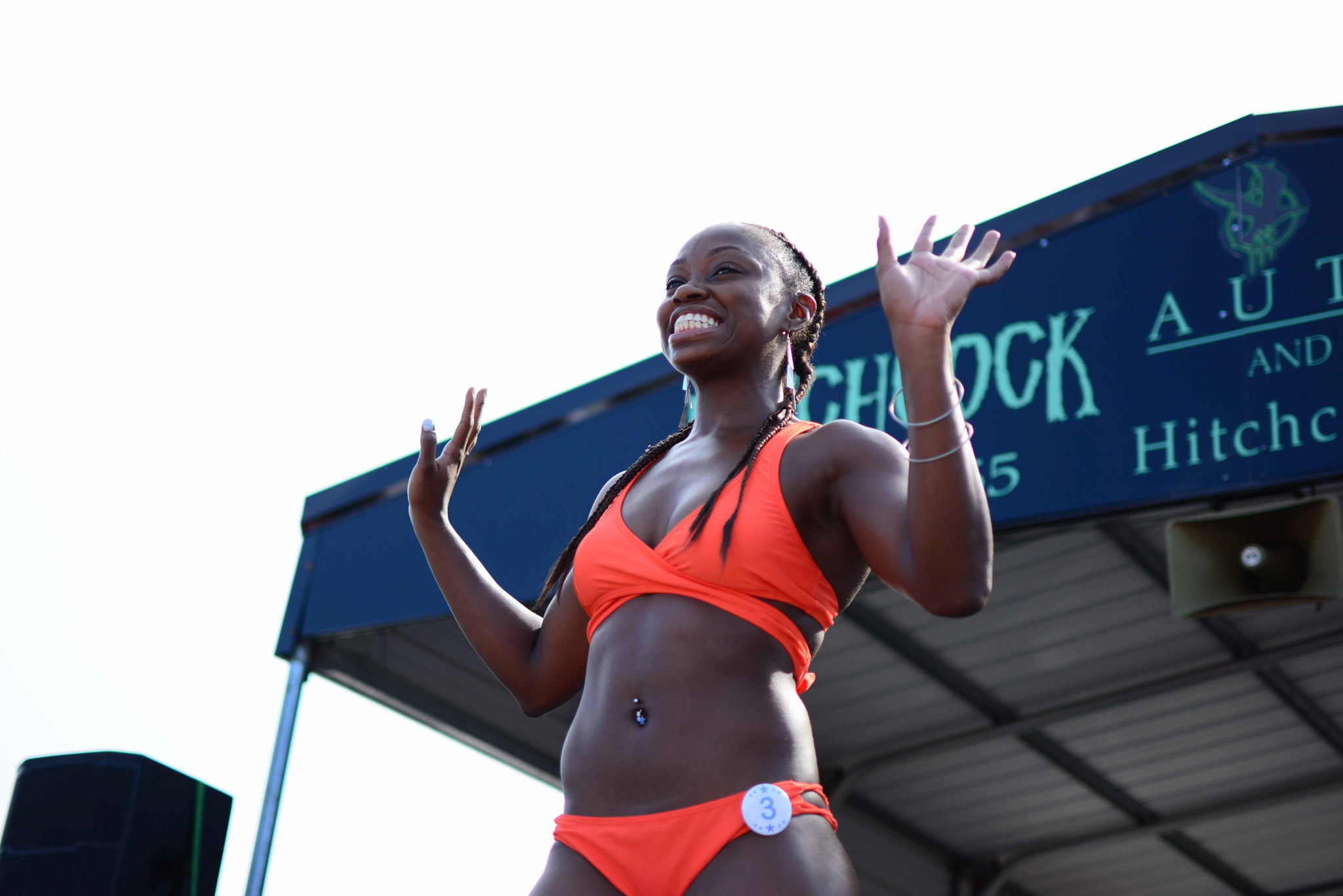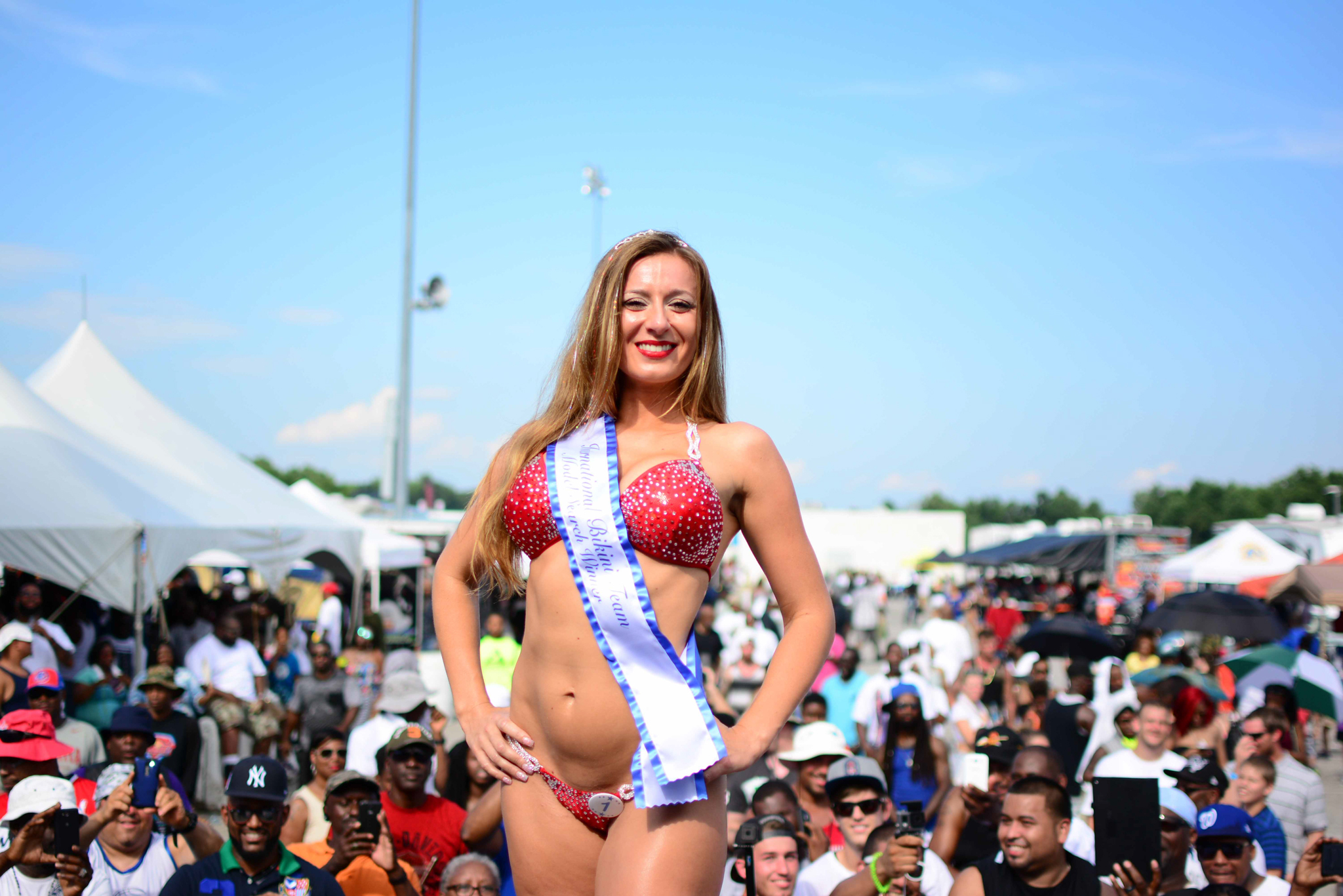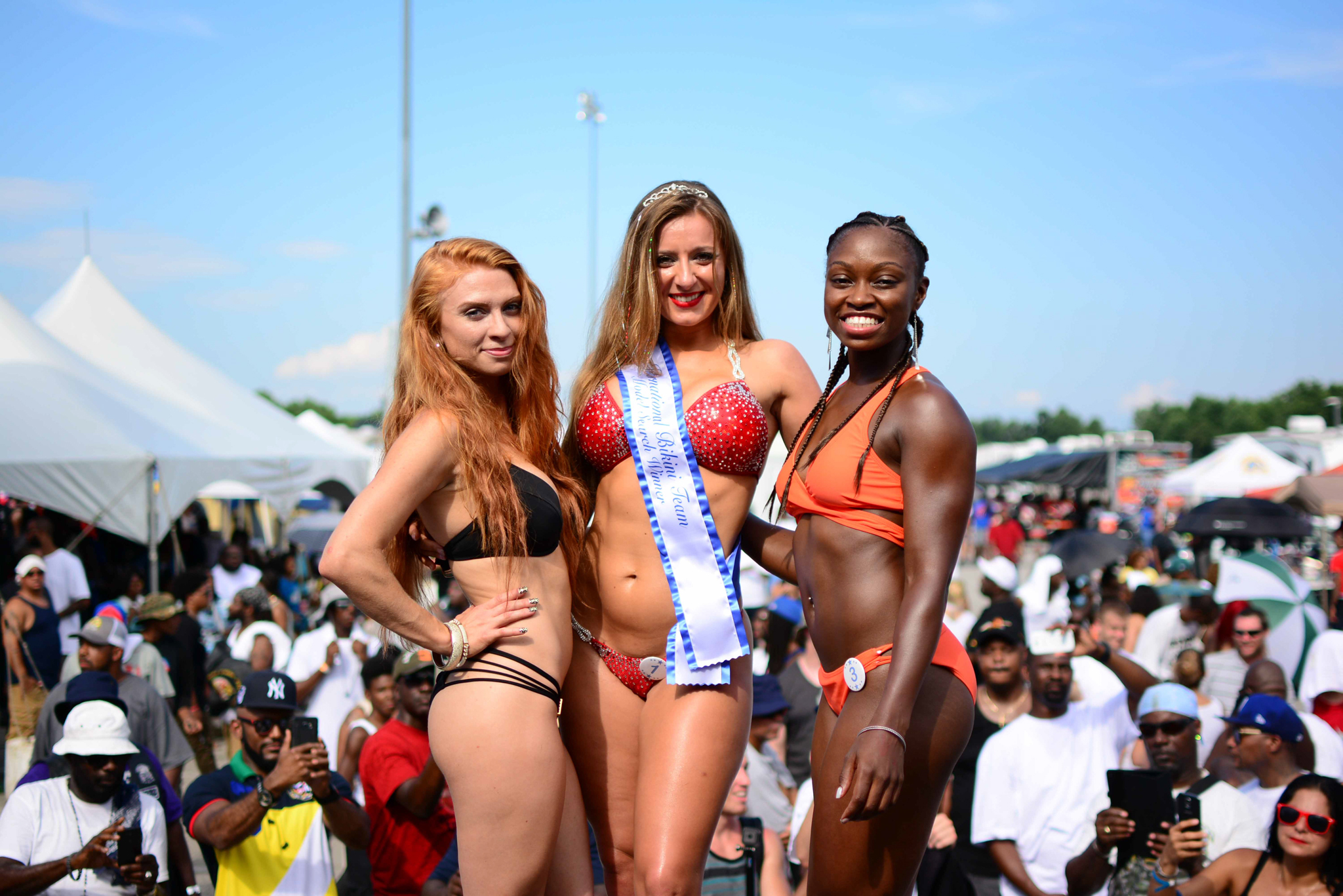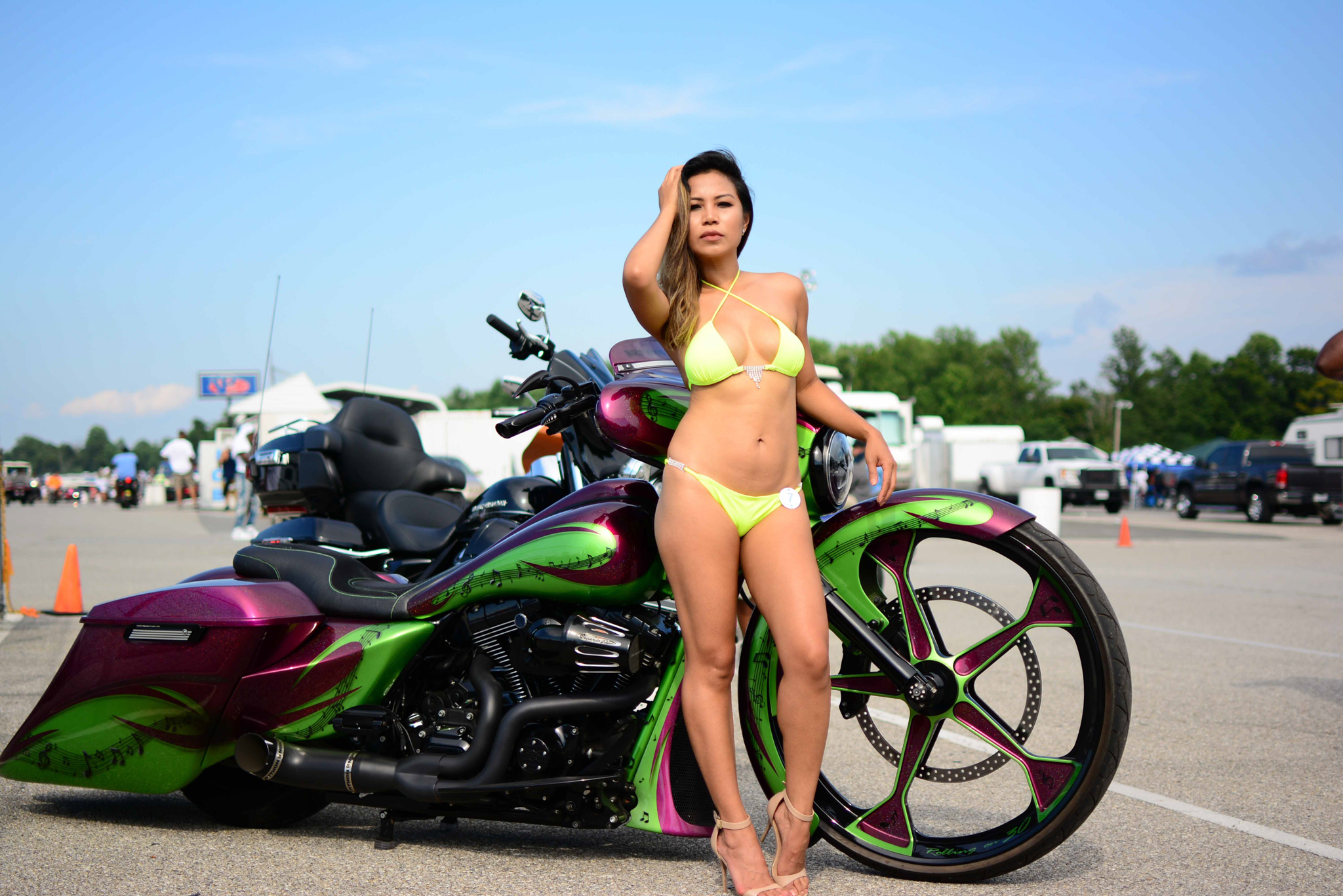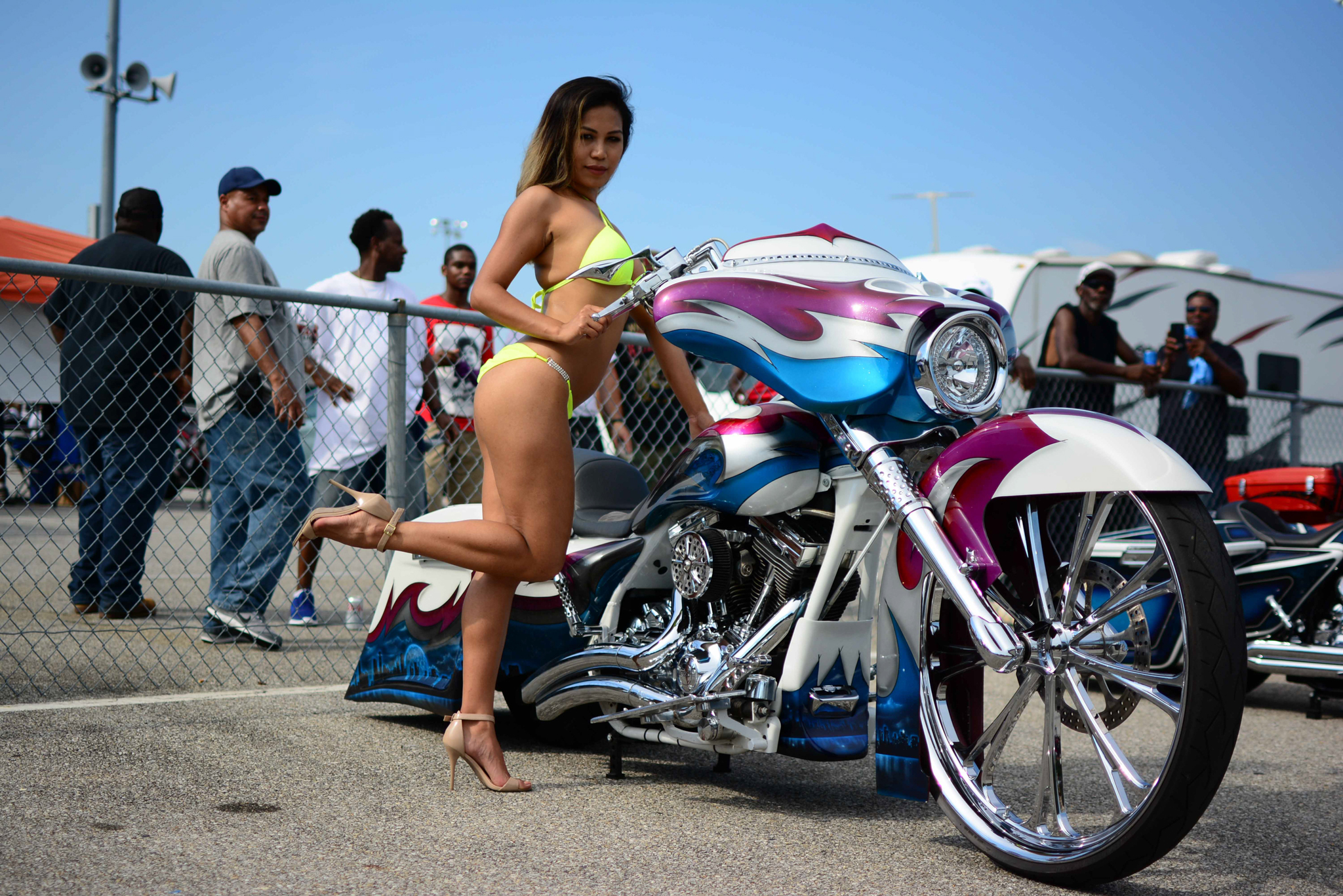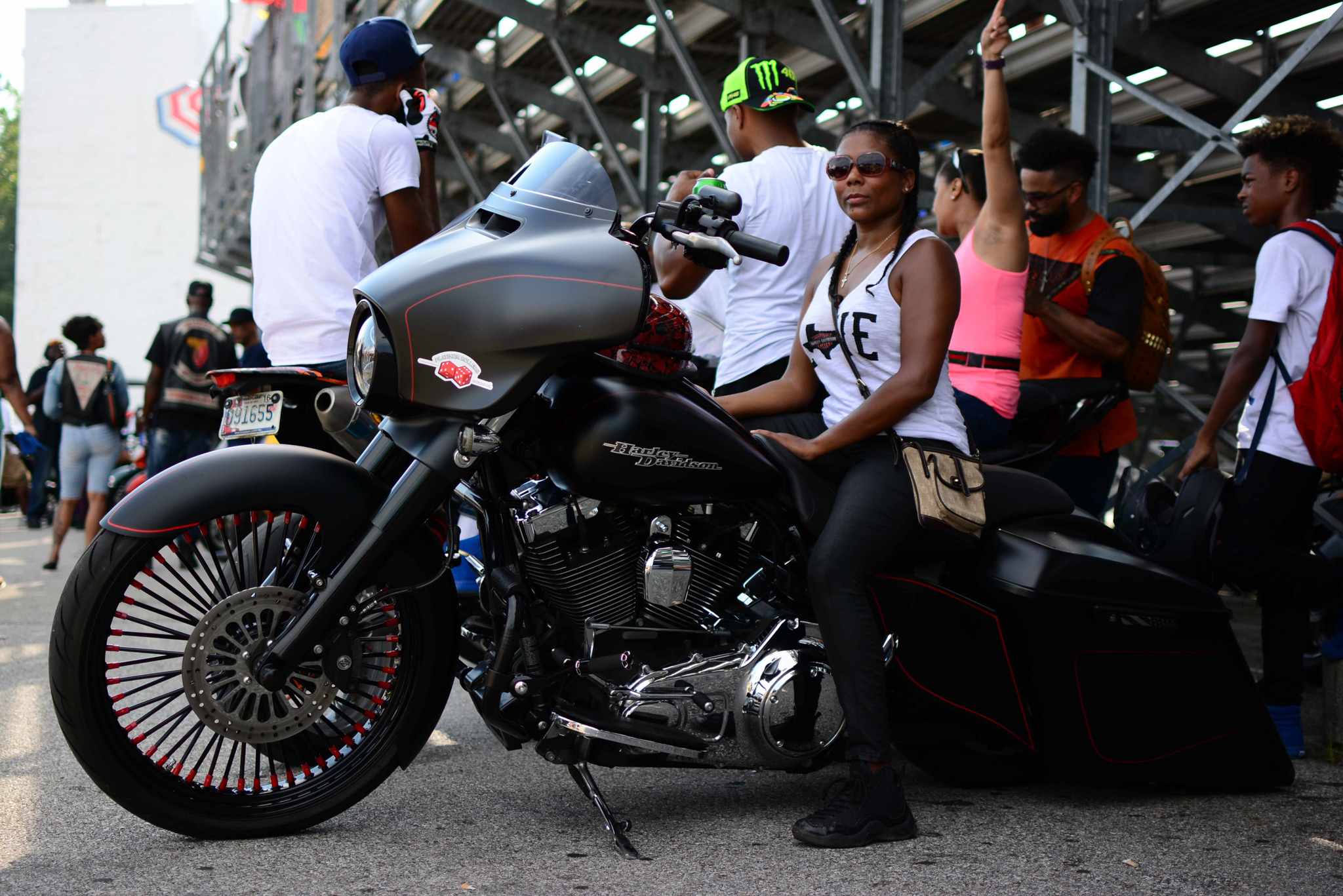 The 16th annual WPGC DC Bikefest hit Maryland International Raceway in Mechanicsville, MD and set the track on fire. The DC, Maryland and Virginia motorcycle community arrived in droves for the annual event that is full of races, stunt shows, custom bikes along with the lovely women in the bikini contest. The International Drag Bike league also attracted racers from many other states to participate in this fun filled event. 
Motorcycle supporters such as Myrtle West Customs, Colemans Power Sports, Throttle Life Magazine and Eagle One were on site for this for 3 day festival, with many more companies along the vendor midway. The Stunt Show, hosted by Bmore Ex member Dirty George, attracted some of today's most talented riders. Charlies Chop Shop came down from New York and showcased their sponsored rider Tony Prez. Renowned Icon Motorsports sponsored stunt rider Kyle Sliger made the trip from Indiana to join the action while entertaining the spectators. With these heavy hitters showing off their skills, it was surely a sight to see.
The Custom Bike show has changed over the years. This event was a sportbikes' heaven and is now a baggers playground. The creativity placed in these big wheel motorcycles is nothing short of breathtaking. I can definitely see my vision board shifting to have one of these custom baggers in my stable. In addition to the racing, there was a charity benefit for Bikers Against Breast Cancer dubbed Paint The 1/4 Pink. The program is for female riders that compete on drag bikes and street bikes in an effort to raise money towards breast cancer awareness.
It is with great sadness that there was an unfortunate accident with Shayne Proctor, a well known and experienced racer. While racing down the track, the motorcycle that Shayne was on caught fire. Falling from the motorcycle, Shayne was injured and medevacked to the hospital. The staff at MIR reacted quickly and aided him with the onsite care that was needed. He is currently healing up and working on making a full recovery. Our prayers are with him and his family as they go through this grueling process.  
WPGC hosted the Bikini Contest with the beauties of the International Bikini Team. The crowd erupted in cheer as these lovely ladies walked the catwalk. Various musical artists graced the stage to entertain the crowd. Rare Essence put on a special show for all of the attendees by bringing out DJ Kool and Funk. Everyone grooved to the melodic sounds of their classic hits. Enjoy the photo gallery and see you at the track next year.
Experience by Akil Ransome
Photos by Adrenaline Lifestyles