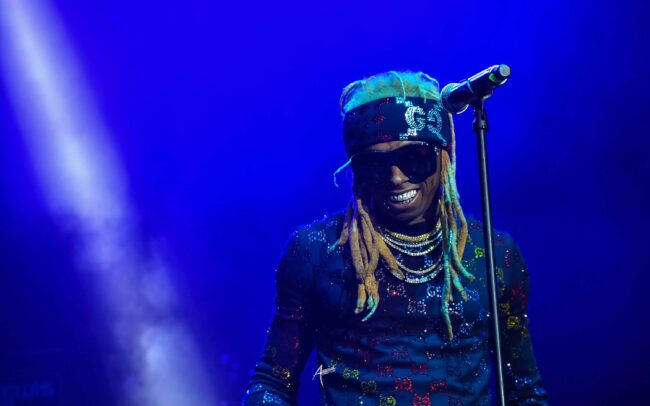 Experienced by Adrian McQueen
Photography by Adrenaline Lifestyles
After massive storms the night before and blustering winds on the day of the festival, over 30,000 people covered the lots of Fedex Field for day full of fun, music, food and healthy living. Broccoli City partnered with Live Nation Urban and Toyota Music to present the 7th Annual Broccoli City Festival. The Broccoli City Festival is an eco-inspired music and art festival that takes this opportunity to bring in urban millennials from around the world to learn about healthy eating and environmental sustainability.
Upon entering the festival grounds, patrons were greeted by the energetic Toyota Music staff with a display of hybrid vehicles honoring Earth Day. Showcased were the 2019 Toyota Camry Hybrid, 2019 Toyota Avalon Hybrid and the 2019 Toyota Rav 4 Hybrid, which are all sleek in design and eco-friendly. Each vehicle is unique in its own rights and fitting for the Broccoli City Festival theme. The custom Dub edition Toyota Corolla added a nice touch to the layout and ended up being the focal point of a lot of photos, as well as being the backdrop in many selfies.
The Toyota Music exhibit wasn't just a showcase of cars, but an experience full of many different engaging activities. Guests exercised on stationary bikes to charge their phones, silent dance parties with headphones and a live music performance by a group of musicians putting on a West African Drum Circle.  Toyota also took this opportunity to offer Ride and Drive experiences from a nearby parking lot with the 2019 Camry Hybrid, 2019 Avalon Hybrid, 2019 Highlander Hybrid, 2019 Prius Prime Hybrid, 2019 RAV4 Hybrid, 2019 RAV4 Hybrid and the 2020 Corolla Hybrid Sedan. Dancing, laughter and fun perfectly describes what Toyota brings to BC Fest. Toyota continues to connect with younger consumers through music and festivals.
The Broccoli City Festival had a garden display, food trucks, live-art installations, a pop-up market, and a plethora of resources about how to live a healthier life. To be in one place, with so many creative minds, was very refreshing and exciting for me and many others. Broccoli City's organizers are working to ensure that its message isn't lost amid growing popularity.
"Since we launched on Earth Day in 2013, BC Fest has showcased the most groundbreaking artists artists in music and empowered over 20 thousand millennials to become change agents in their community," said Broccoli City co-founder, Brandon McEachern. "Music is one of the most powerful ways to bring people together, so we're confident this lineup does just that and look forward to delivering another impactful event."
Tickets were also earned through the ChipN campaign. Darryl Perkins is the founder and managing director at Chip'N and leading the charge in engaging millennials to help build their communities by being active participants through community service actions. Volunteers earned a ticket to the festival by participating in community gardening, preparing meals for the homeless, collecting trash and recycling materials, amongst other activities.
The festival was complete with many musical acts, national and local. The Ciroc, Crown Royal and Deleon Tequila VIP lounges were packed out.  The show was hosted by Rock Creek Social clubs own Kevin "Unkle Scooty" Hallums alongside Brittany Alexandra and Rodney Rikai. The RockCreek Social clubs own DJ Domo and DJ Jerome Baker III kept the crowd grooving with their unique and killer playlists. There is no debate that when the Rock Creek Social club team is tasked to entertain your crowd, they will not disappoint. DJ 5'9 and King Flexxa did a Nipsey Hussle tribute that moved the crowd. Childish Gambino, Lil' Wayne, Ella Mai, 6lack, Lil Baby, Teyana Taylor, Gunna, City Girls, YBN Cordae, Ade, and New Impressionz. showed out on the stage and gave the crowd memorable performances.
I must send a huge thanks to the Broccoli City team for making this event happen and now giving PG County Maryland and the Washington DC area yet another spectacular event to look forward to. The team is compiled of co-founder Brandon McEachern, co-founder Marcus Allen and Darryl Perkins who is the director of programs and community engagement. I am excited to hear that Jermon Williams is making his way back to the team after a brief absence. There are more people involved with this project, to many to name, but their hard work does not go unnoticed and is appreciated.
Toyota supplied me with the 2019 Toyota C-HR Limited edition for the week as I covered BC Week. The C-HR was stylish, fuel efficient, very reliable and fun to drive. I would like to thank Toyota for giving me the opportunity to ride around in style. Toyota, Burrell and NCompass have done an excellent job at the event and creating a fun atmosphere for all. Follow everything from the Broccoli City Festival on social media searching the hashtags #BCFEST2019 & #ToyotaMusic. Please enjoy my photo gallery.