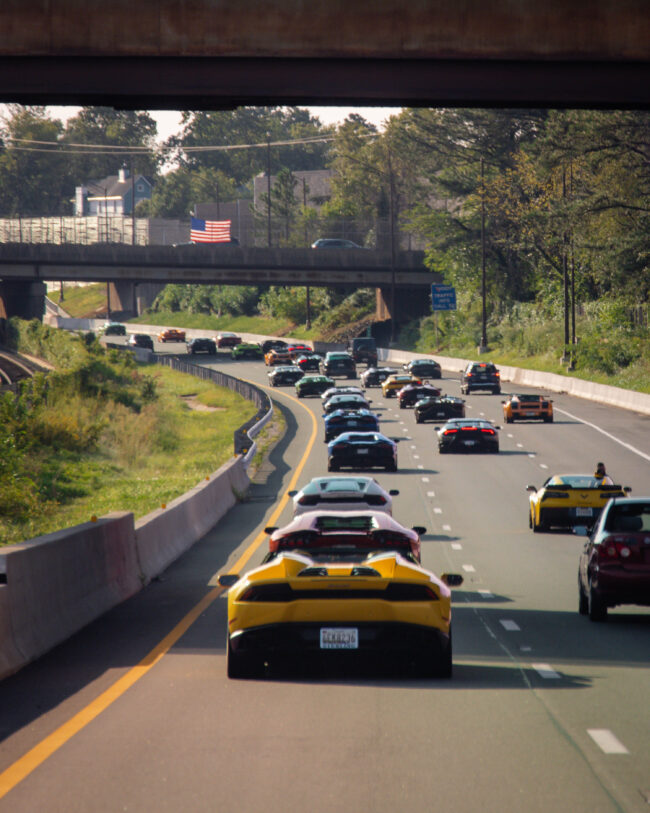 Experienced by Adrian McQueen
Photography by Adrenaline Lifestyles, ChasinKarz, DeckardP, Logan Visuals, and Mischief Television
For the first time, Lamborghini owners joined together for the largest gathering of Lamborghini's in the DC metro region. The group kicked off the event with a scenic rally drive through the back roads of Virginia, into Washington DC and landing at the Gaylord Resort at the National Harbor in Maryland of MD for a car show. The rally was led by the great team known as "DC Car Scene"
Those that did not want to go for the cruise went straight to the Gaylord Resort to enjoy the time socializing with other like-minded individuals, partaking in food, giveaways from RedBull and grooving to the sounds of DJ Fern, all around the showcase of Lamborghini's and a some other exotic car friends that did not want to miss out on the festivities.
The event was open and free to the public to walk around and see the beautiful cars. All types of Lamborghini's were on site such as the Countach, Mirua, Diablo's (one is rare, being 1 of 3 made), Murcielago, Urraco, Gallardo's (including 1 of 7 Balboni manual editions), Huracan's (EVOs, Performante's, and others) and of course Aventador's (Base, S, SV and SVJs) and the Urus.
The night ended with a great dinner and wine testing at the Gaylord. This event would not have been possible without the leadership and hard work of Christopher Neidemire. When Chris called upon Adrenaline Lifestyles to assist with curation, I eagerly jumped at the opportunity. Such a successful event was also made possible by the generous sponsors that signed on the event such as Wine of Lamborghini, Redbull, Meguiar's, Savage Garage, Capital Auto Club, The Drivers Vault and D.A.C Detailing. Please enjoy the photo gallery and stay tuned for what is in store for the 2022 Gathering of the Bulls.