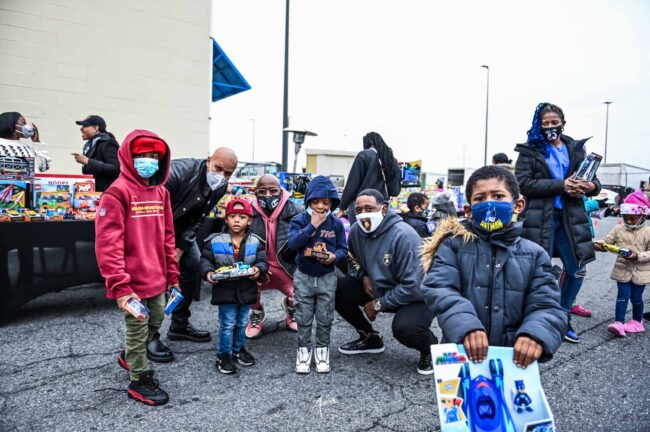 Experienced by Adrian McQueen
Photos by Adrenaline Lifestyles
We are back in the giving season and this time around the Bull Squad, a group of owners with luxury/exotic vehicles, wanted to do it a bit different by combining a car show with a toy drive. Ward 5 Council member Kenyan McDuffie, along with his team, immediately welcomed the idea and began the search for the proper venue that could hold such an event. After a few meetings we were able to secure the Rhode Island Place shopping center in NE Washington DC. This is a widely popular shopping center within DC that gives us the opportunity to have an impact on the community.
This year was a bit different due to COVID-19, so to adhere to the social distancing guidelines volunteers were limited and we had to limit the amount of guests in the giveaway area at a time. All were welcomed and no one was turned around as there were enough gifts for everyone. The Bull Squad pulled up and showcased their luxury vehicles and the Black Jeepers of the DMV showcased their custom Jeeps to make for an exciting car show.
Alongside the Bull Squad, were the Black Jeepers of the DMV that helped pull together friends and family to support this community effort.  WOW Wheelz , a DC based Kid Driving Experience, had a track setup with children's ride-on cars so that the kids could have fun racing each other.  Families showed up in droves to receive toys, take pictures with the vehicles and just have a good time.
Thanks to the generosity and philanthropic nature of the good people at Mercedes-Benz, we were provided a 2021 GLS450 4Matic to assist in delivering the toys and supplies to the toy drive location. The GLS 450 features a total cargo space of 42.7 cu.ft. There was enough room available to carry gifts, tables and chairs for the event after lowering the second and third row. Pushing down the third-row seat provides a cargo capacity of 17.4 cu.ft. and then 84.7 cu.ft. when both the third-row and second-row seats are folded down. Driving the vehicle around was a pleasure and it came complete with enough compartments to house our checklists, laptop, bags and phones. The model that we reviewed comes in at $87,150.00. It was definitely a luxurious Christmas sleigh.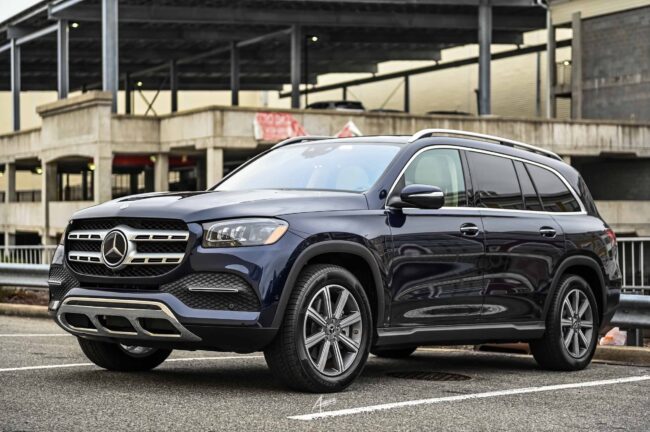 The Toy Drive would not be possible without the support of our partners and sponsors. Thank you to Rhode Island Place Shopping Center,  S.O.N.G., Black Jeepers of the DMV, Shoe City, E.A.T. , Wow Wheelz, Elite Bandits, DSLBD, Black Cyber, Bull Squad and Ward 5 Councilmember Kenyan McDuffie and his team.
I always say, "As blessed as we are, it is our duty to give back to those that are less fortunate." I will continue to live by the motto and move forward with uplifting the communities around me. Stay tuned as we continue reaching out to families and communities in need of assistance. I have taken great pleasure assisting with this movement and watching it grow each and every year. Enjoy the photos.