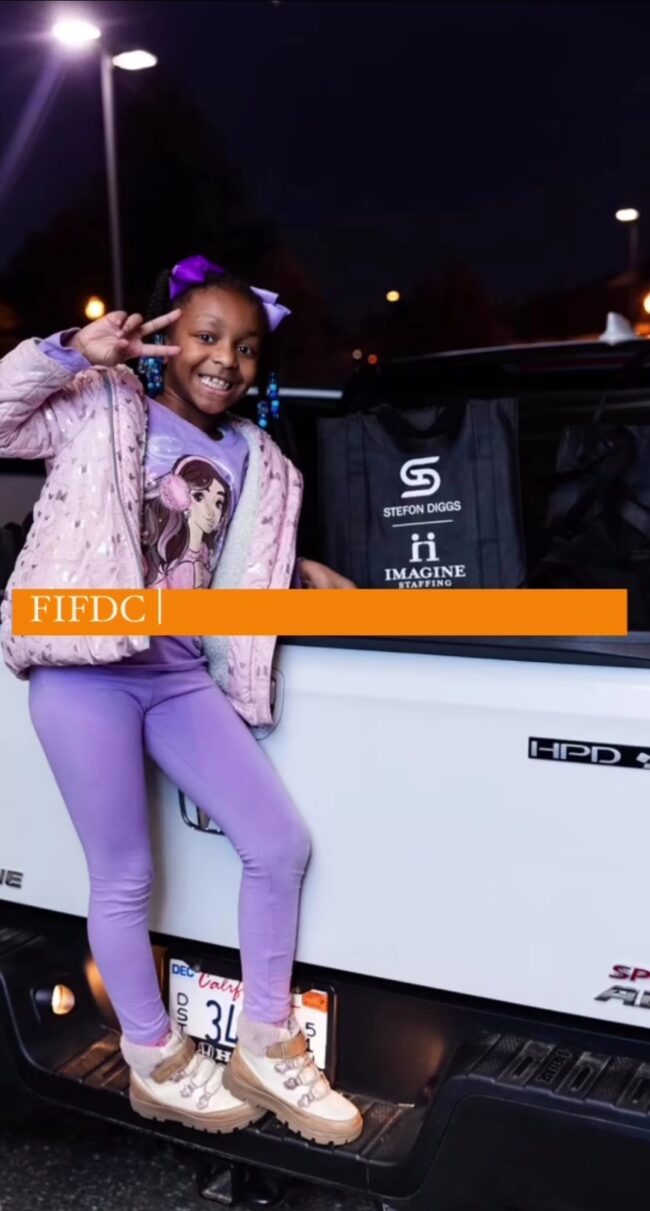 Experienced by Adrian McQueen
Photos by Adrenaline Lifestyles
We are back in the giving season and Project Giveback made sure that #GiveBackSaturday would return and make a large impact for the 28th year. Project Giveback is a charitable initiative that targets the DC Metropolitan area. With pods setup all over the area, volunteers work overtime to make sure their areas are covered. We cover the Edgewood area of Ward 5 with our friend and colleague Silas Grant. Silas is a native Washingtonian of Ward 5 and pulls together friends and family to support in supplying an ample amount of turkeys and care packages for more than 500 families in N.E. Washington, D.C. Project Giveback volunteers packaged and distributed over 4,000 boxes to DC and Maryland families, which is their largest number to date. I have taken great pleasure assisting with this movement and watching its growth from inception.
Project Giveback was birthed in 1995 when a few friends came together and made Thanksgiving a little brighter by delivering grocery baskets to six impoverished families. Project Giveback, ran by Ransom Miller III, is now 28 years into existence and held at the D.C. Armory. This location serves as home base, where organizations, nonprofits and community members show up each year to collect, pack and distribute boxes of food.  Thanks to the generosity and philanthropic nature of Honda we were provided a Honda Ridgeline AWD Sport to deliver the goods to all of the at-need families.
The week started off with a turkey drive at my bi-weekly car meet at Sandlot Tysons at the Boro in Tysons Corner VA. Everyone came out to for a good cause and a chance to catch up with friends and fellow car enthusiasts. We collected turkeys and goods that were added to our donations for the turkey drive. All week the team worked feverishly collecting names and addresses for the at-need families who would be receiving these care packages. Packages are being distributed at several locations in the DC and Maryland areas.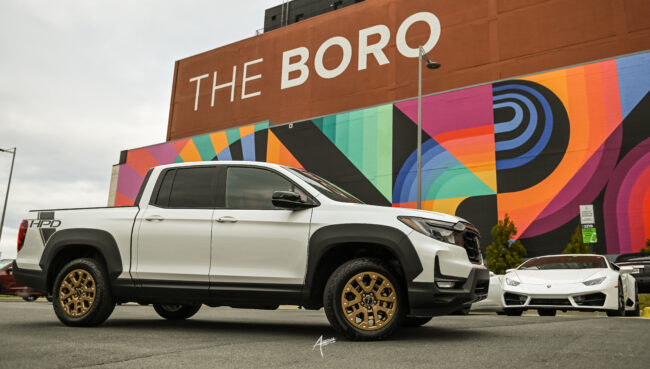 My morning started out at Edgewood apartments loading up all the trucks with turkeys, fresh fruit, fresh produce and many other goods that would be delivered to the at-need families. This year we also worked with Studio 202 to assist in distributing Thanksgiving care packages, as well as the Feed It Forward DC team lead by Stefon Diggs of the NFL's Buffalo Bills. This turned out to be a busy week of stuffing trucks and deliveries. The Ridgeline proved to be the perfect ride to get the job done. The 5ft bed trunk is wide and fitted with weathertight lining. On each trip it was either filled with boxes or bags. For extra storage space, the seat cushion on each side in the rear can be lifted up and locked in upper position. My daughter participated in the events with me, so her car seat used one side of the rear but we utilized the other side for storage. The Honda Ridgeline AWD Sport is a four-door crew cab powered by a 280-horsepower V-6  engine, paired with a nine-speed automatic transmission. The donations reached heights this year than they ever have before.
Throughout the deliveries, we received many compliments on how we arrived in style. The Ridgeline came in a Platinum White Pearl hue. The 18" HPD Alloy bronze colored wheels added to the conversation, followed by how the HPD package really set everything of. This package includes fender flares, custom grille, HPD Decals, HPD Emblem and the previously mentioned wheels.
It was fun piling up comfortably in the Ridgeline, while the goods were secure in their dedicated placements. There is a good amount of cargo volume that we used. Driving the vehicle around was a pleasure and it came complete with enough compartments to house our checklists, laptop, bags and phones. Also, the 360 degree camera with Front and Rear Parking Sensors was very much needed through some of the tight driveways and city alley streets. The model that we reviewed comes in at $40,860.00. It was definitely a luxurious turkey hauler.
I always say, "As blessed as we are, it is our duty to give back to those that are less fortunate." I will continue to live by the motto and move forward with uplifting the communities around me. Stay tuned as we continue reaching out to families and communities in need of assistance. Enjoy the photos.