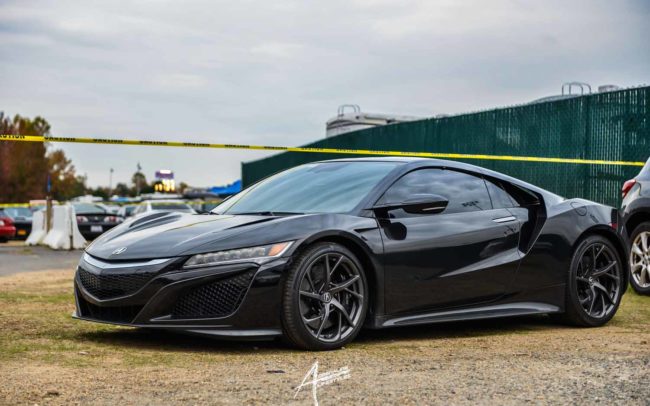 Experienced by Adrian McQueen
Photography by Adrenaline Lifestyles
A little bit of rain did not stop the grand finale of racing season, known as the Haltech World Cup Finals aka Import vs Domestic which highlights drag racing action from all over the world. The Miller Brothers Production team and the entire Maryland International Raceway staff worked around the clock to make sure the track was prepped and safe after the untimely rain. Even though there was a rain delay the crowd was hype and excited once the races began.
Pre-registration for Import vs Domestic has become very limited and filled up quickly. The classes for the event are the "Outlaw vs Extreme" by Mickey Thompson Tires, "Radial vs Modified" by ATI Performance Products, X275 vs Hot Rod by Precision Turbo & Engine, "Street Fighter" by JPC Racing, "Wild Street" by Fuel Injector Clinic, "Super Street" by Real Street Performance, "True Street" by Driveshaft Shop and "All Motor" by Competition Clutch. These races are made up of some of the highest horsepower street cars on the planet. The event draws hundreds of Heads-Up racers competing for over $100,000 in cash prizes.
Import vs Domestic is the meeting place where racers converge onto one track to settle the score. It is nothing short of amazing to see cars run the ¼ mile in record numbers. Some of the trailers at the event even looked like car shops. After passes, we witnessed motors being replaced, axels being swapped and a lot of wrench work. With the 2,300′ vendor midway one could easily purchase something as small spark plugs and car care products all the way up to Mickey Thompson tires and a turbo charger from Haltech.
The World Cup Finals (WCF) is more than just races. The custom car show was complete with classics and exotics that left spectators in awe and sparked many discussions between the owner and fans describing the life story of each of the vehicles. The custom car show is presented by Gary Best Kustumz with cash and trophy awards for all the winners. A big thank you has to go out to Meguiar's for sending out car care gifts for all the car show participants. WCF definitely was the place to showcase the custom paint jobs, matte wraps and the latest industry trends.
Jason and Chris aka the Miller brothers, along with their entire team, have spent countless hours to revamp the event and make it better than ever. The live broadcast from SpeedVideo.com kept those that could not attend the event, still part of the action. MBP and the Maryland International Raceway staff were more than gracious to all involved including the racers, vendors, media and the patrons. WCF just keeps getting bigger and better every year! Enjoy the photo gallery.