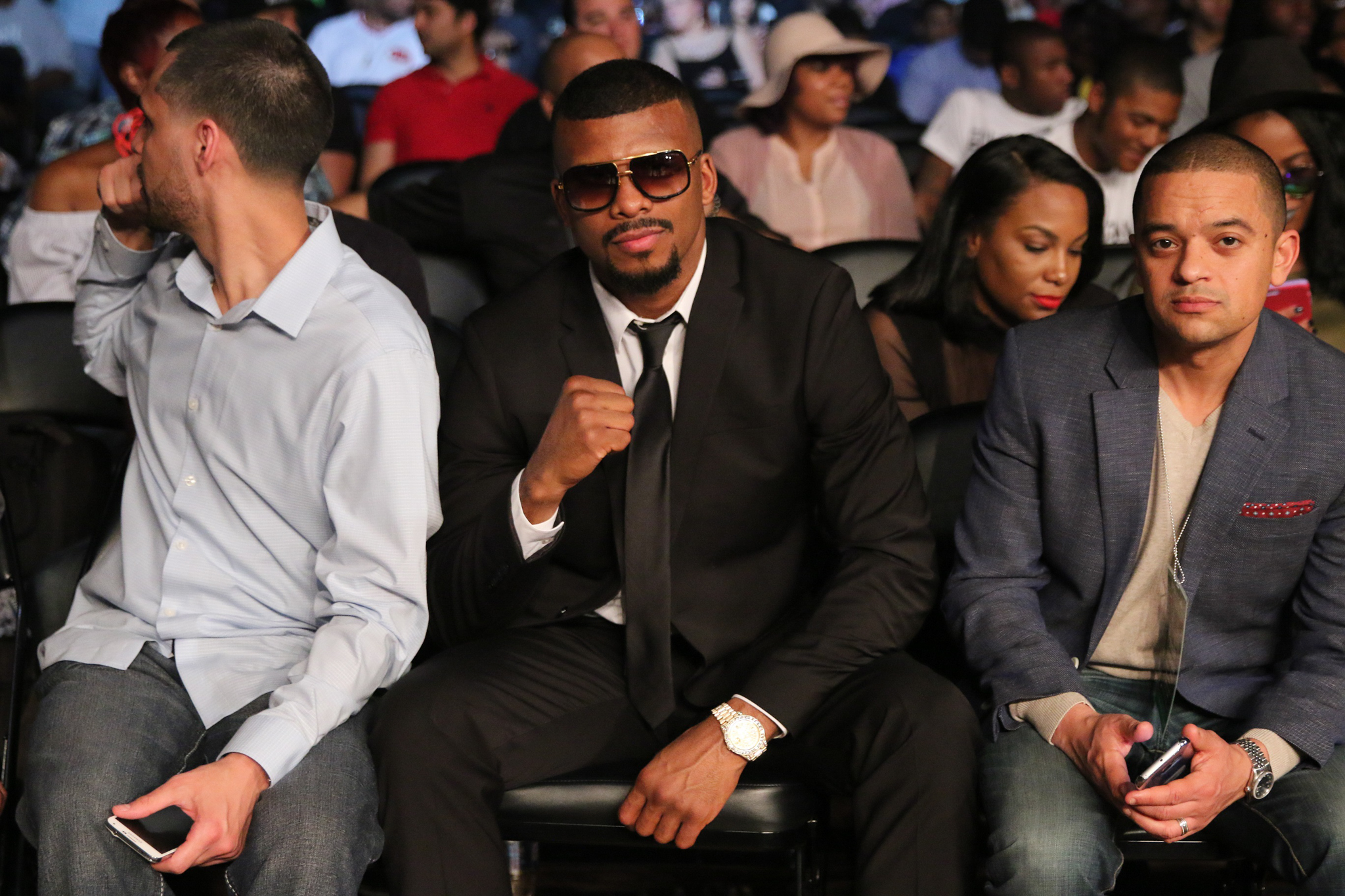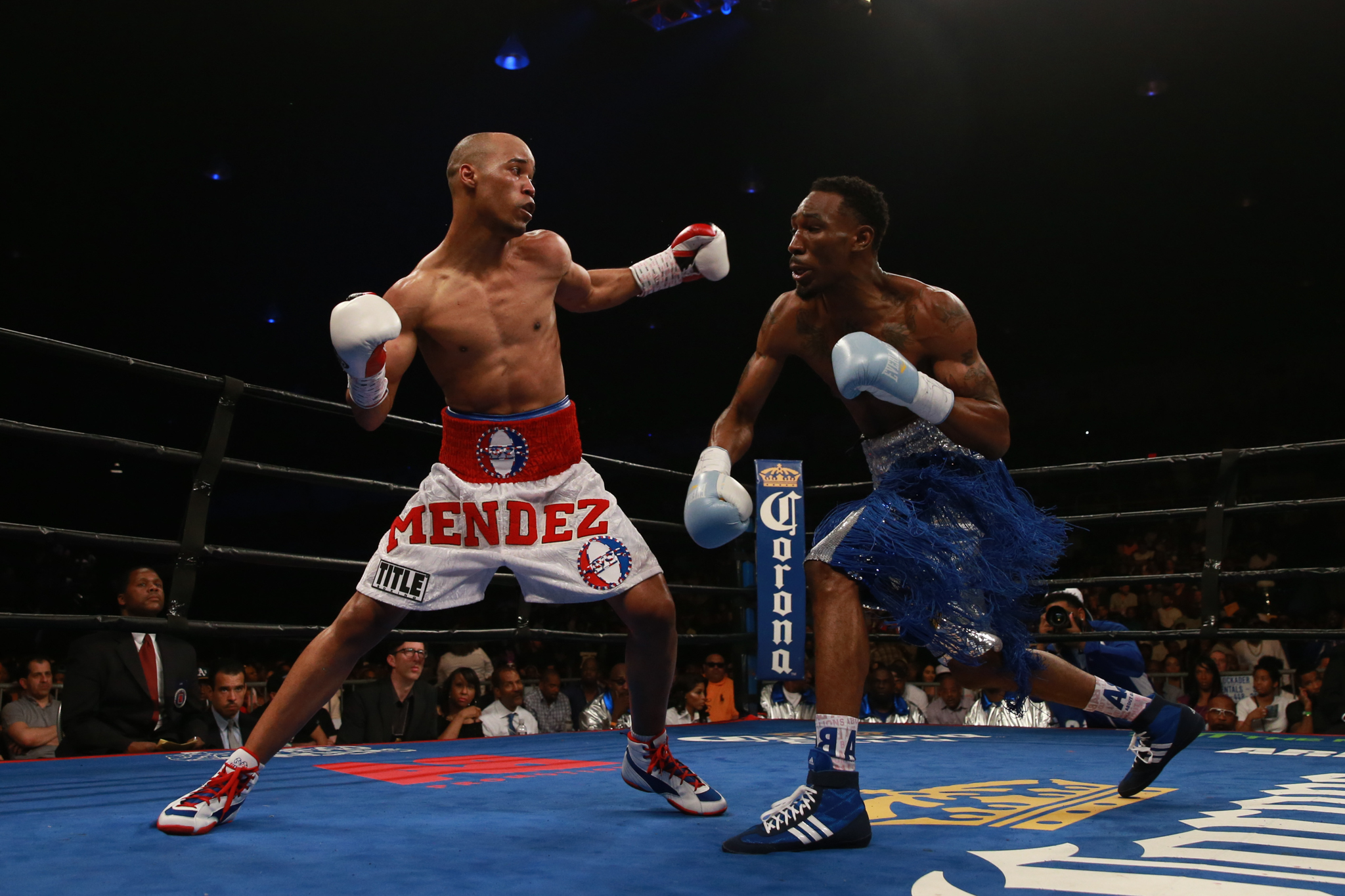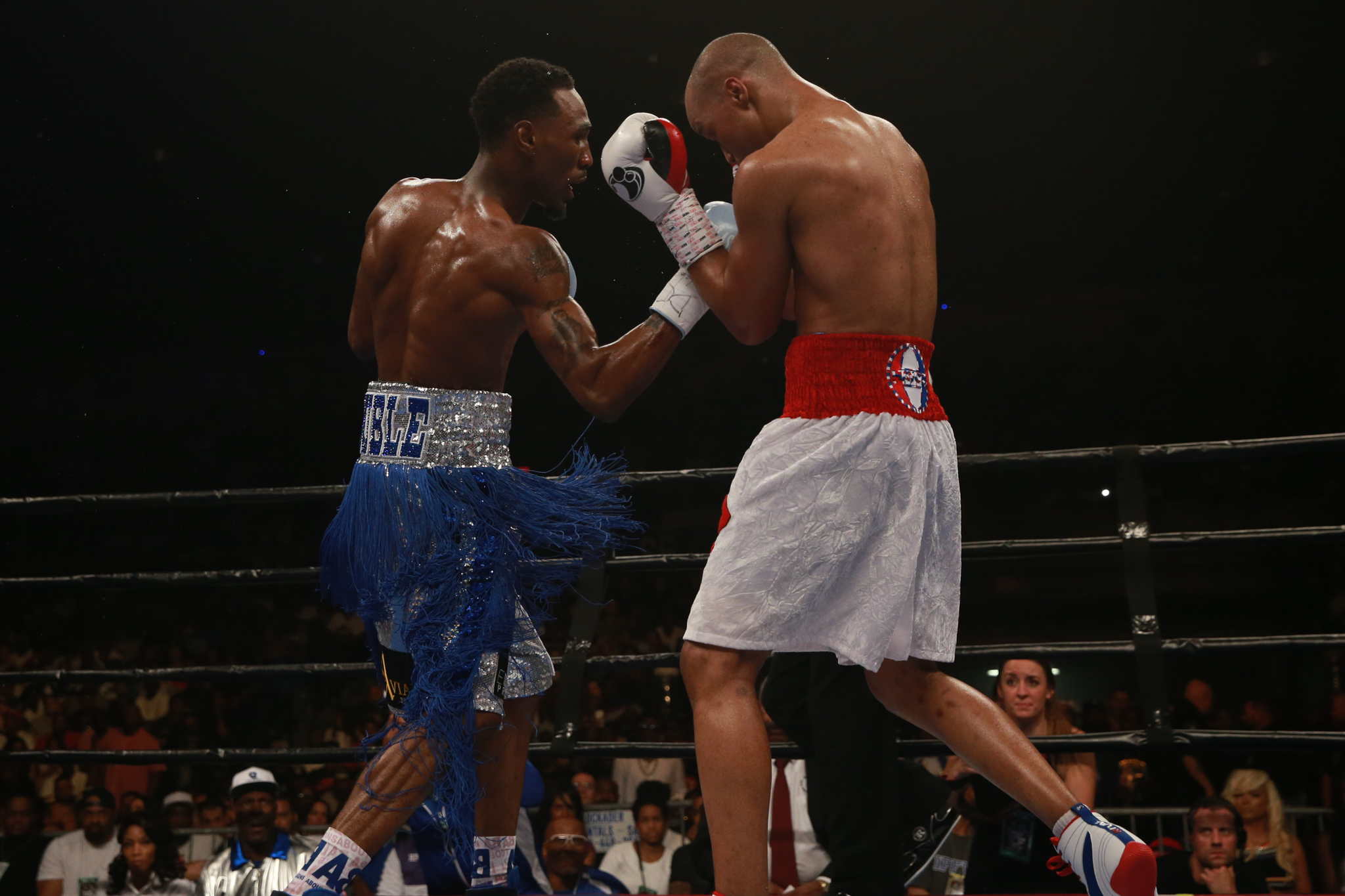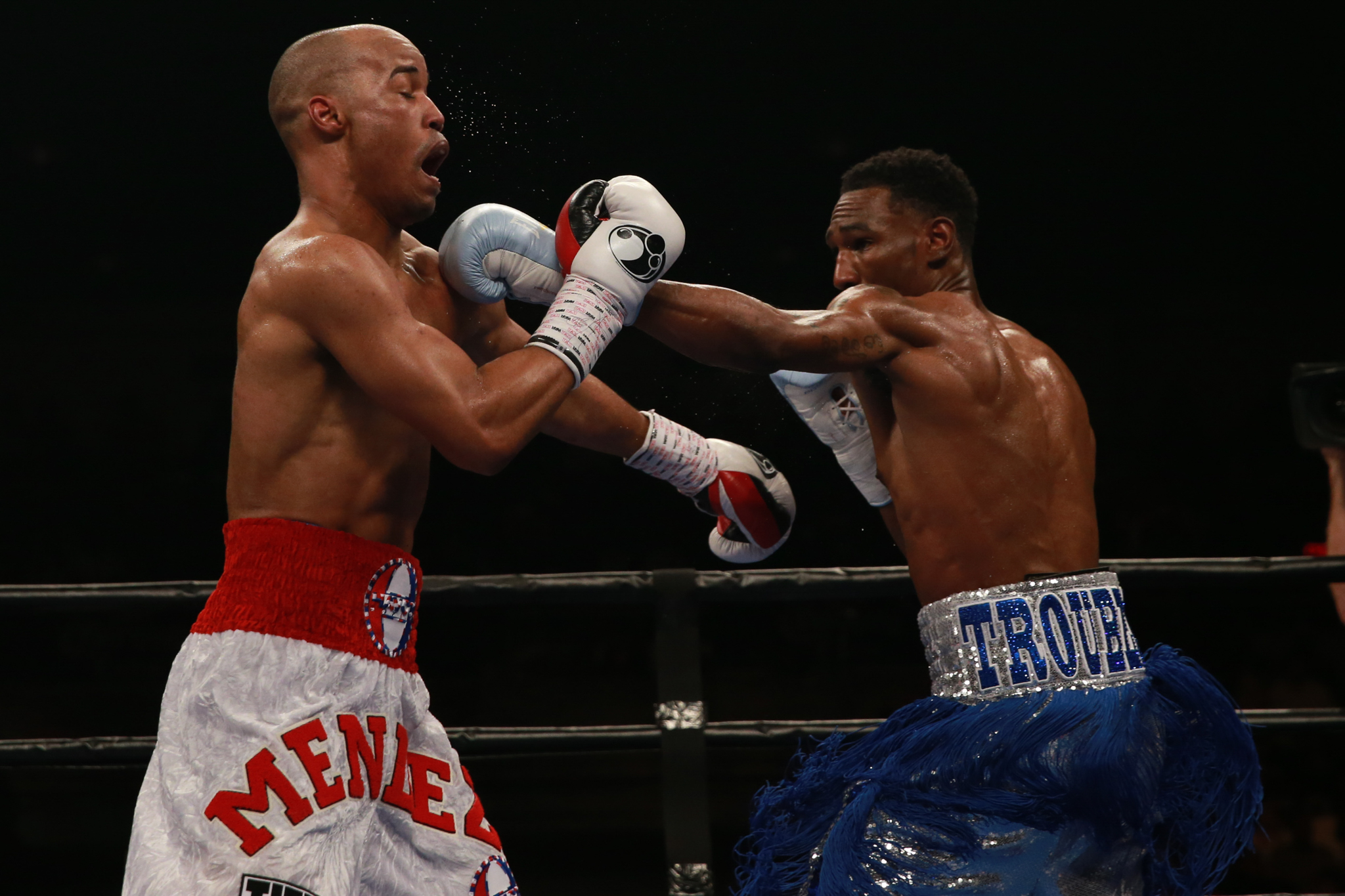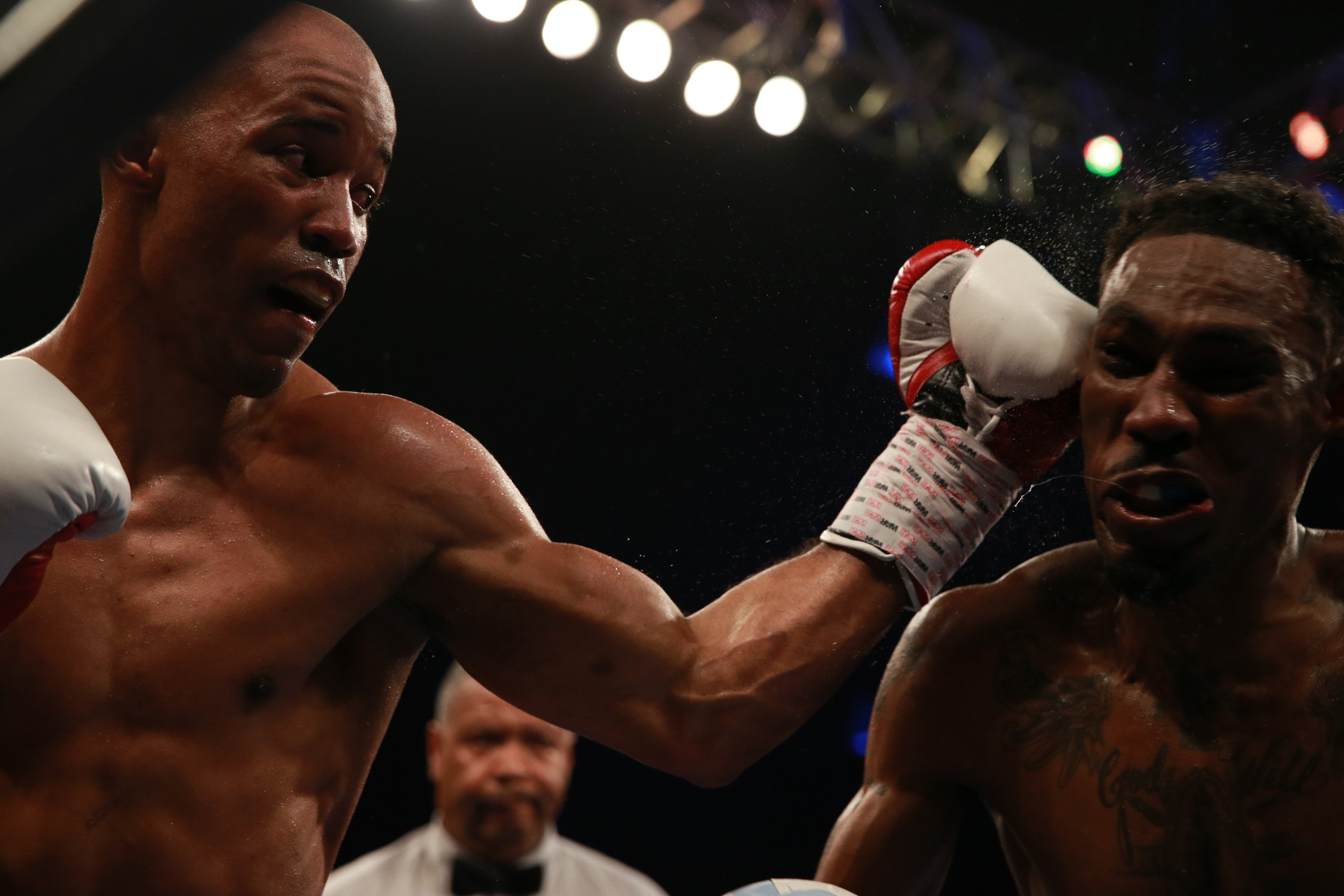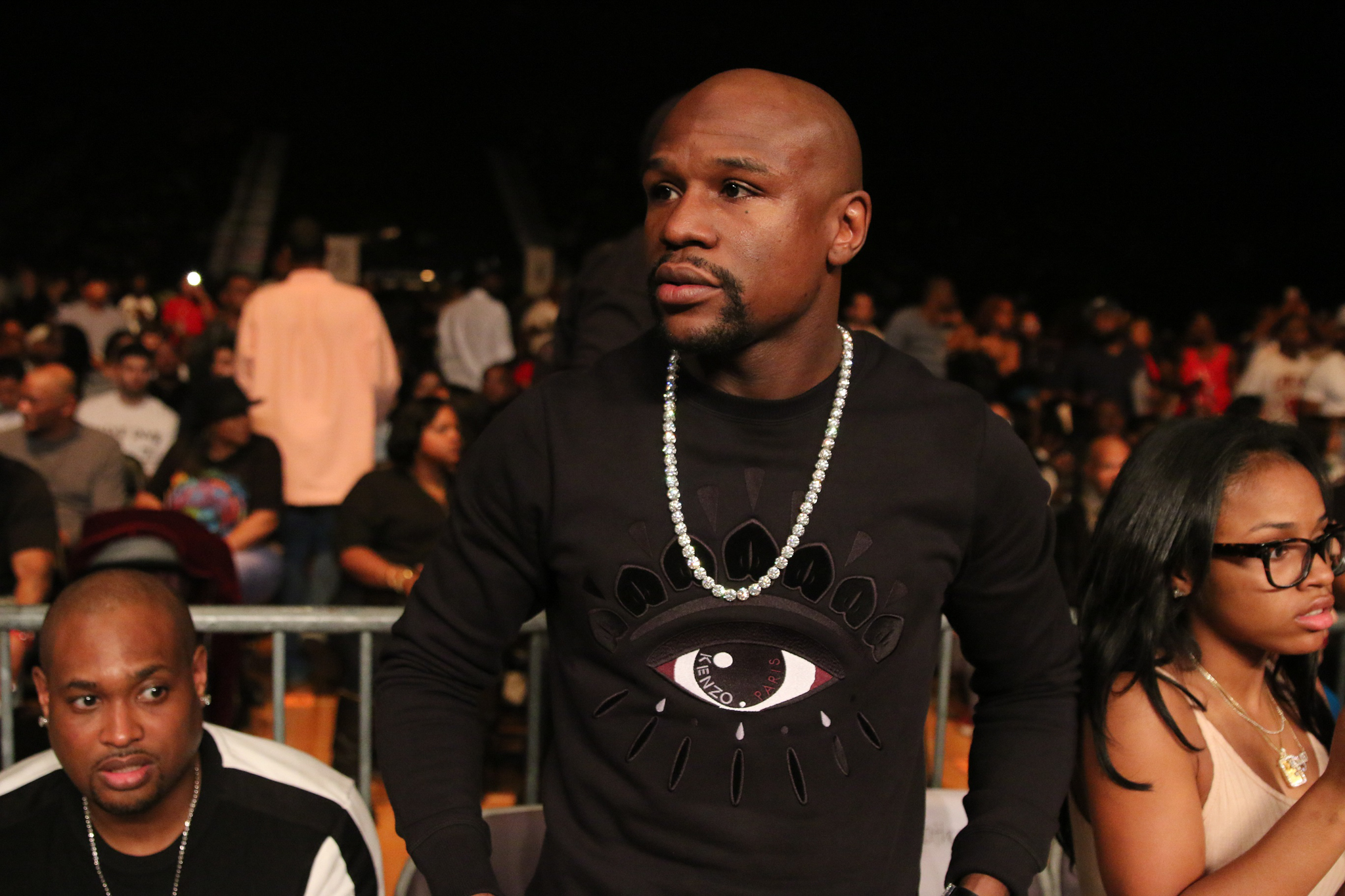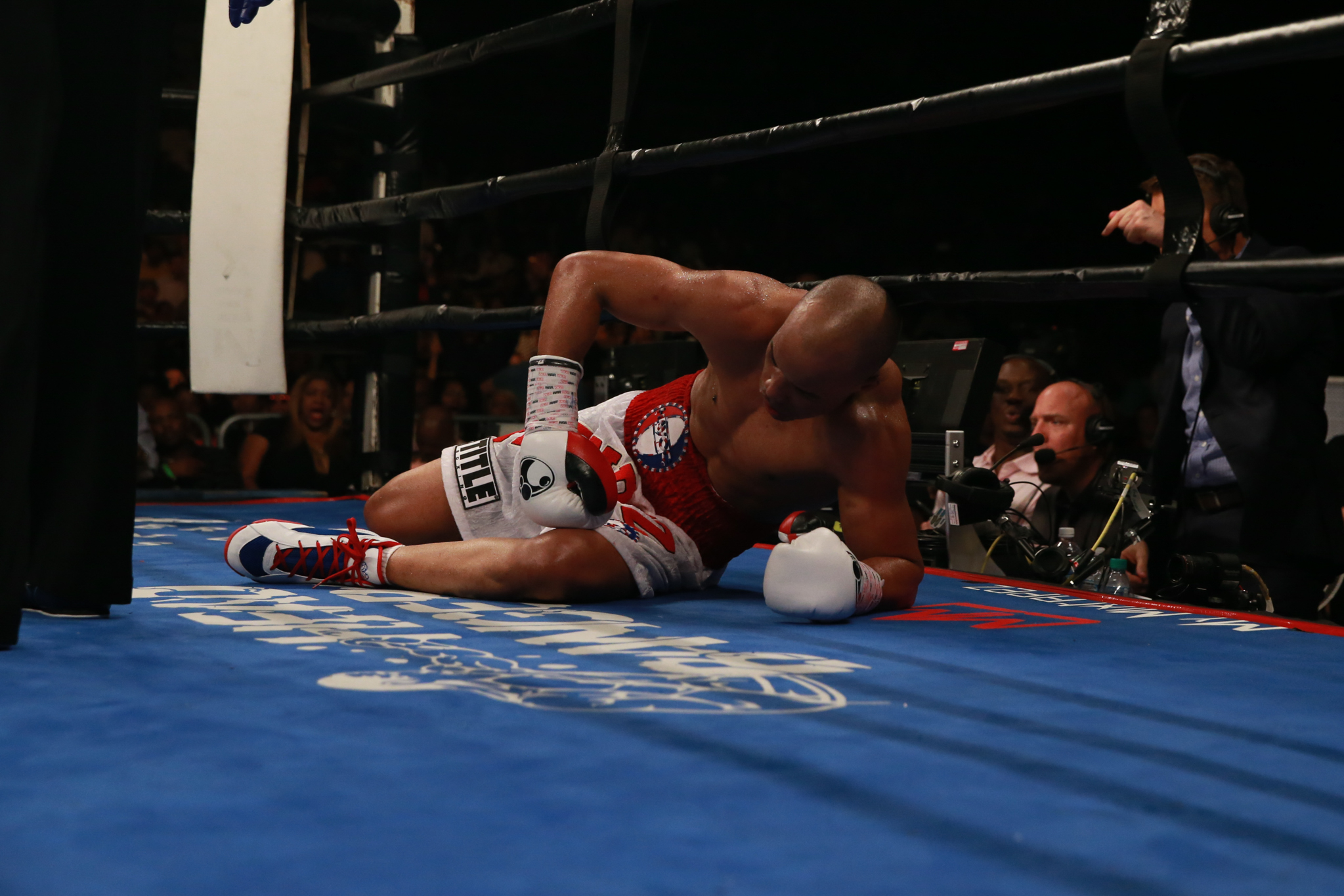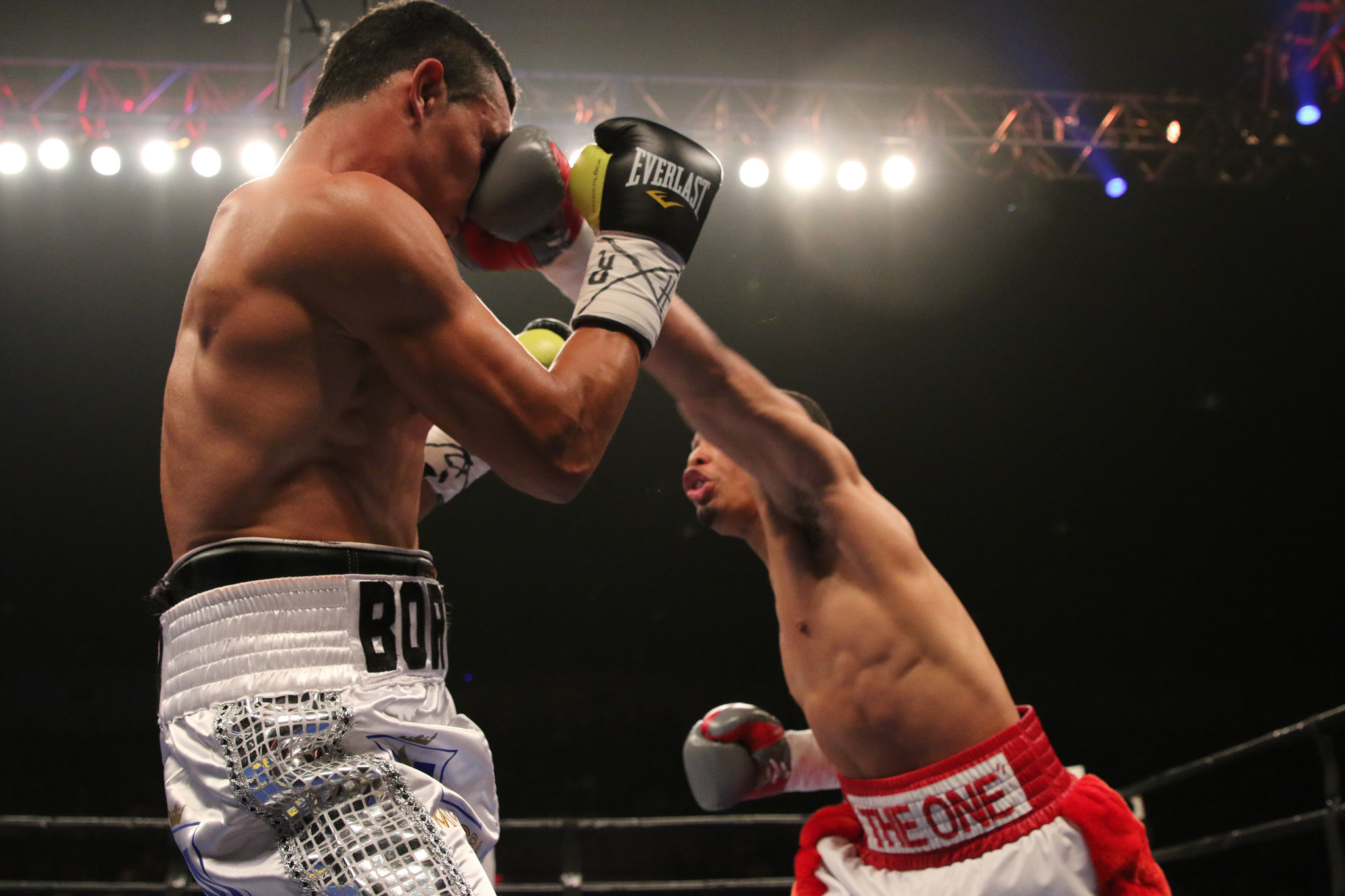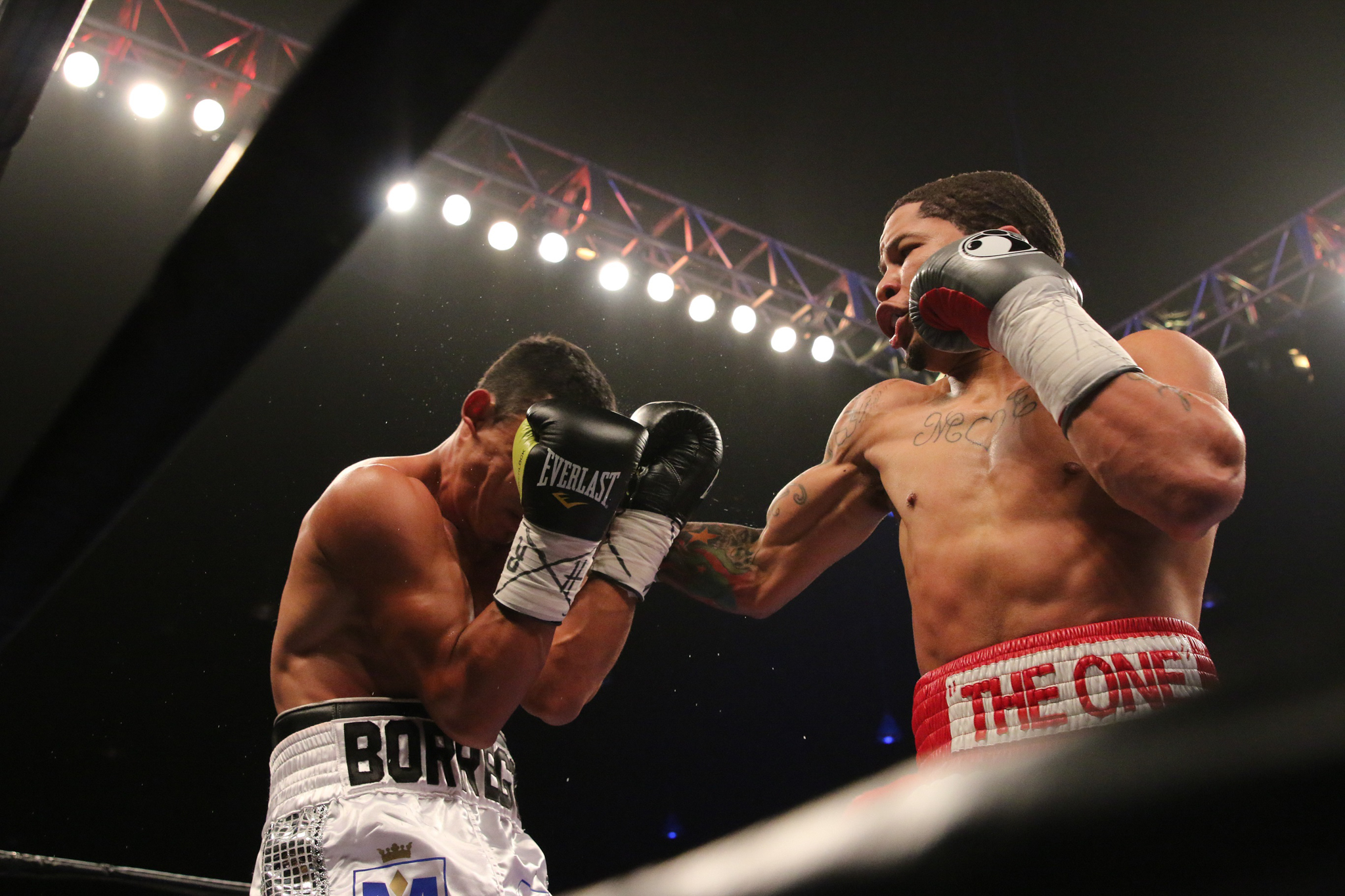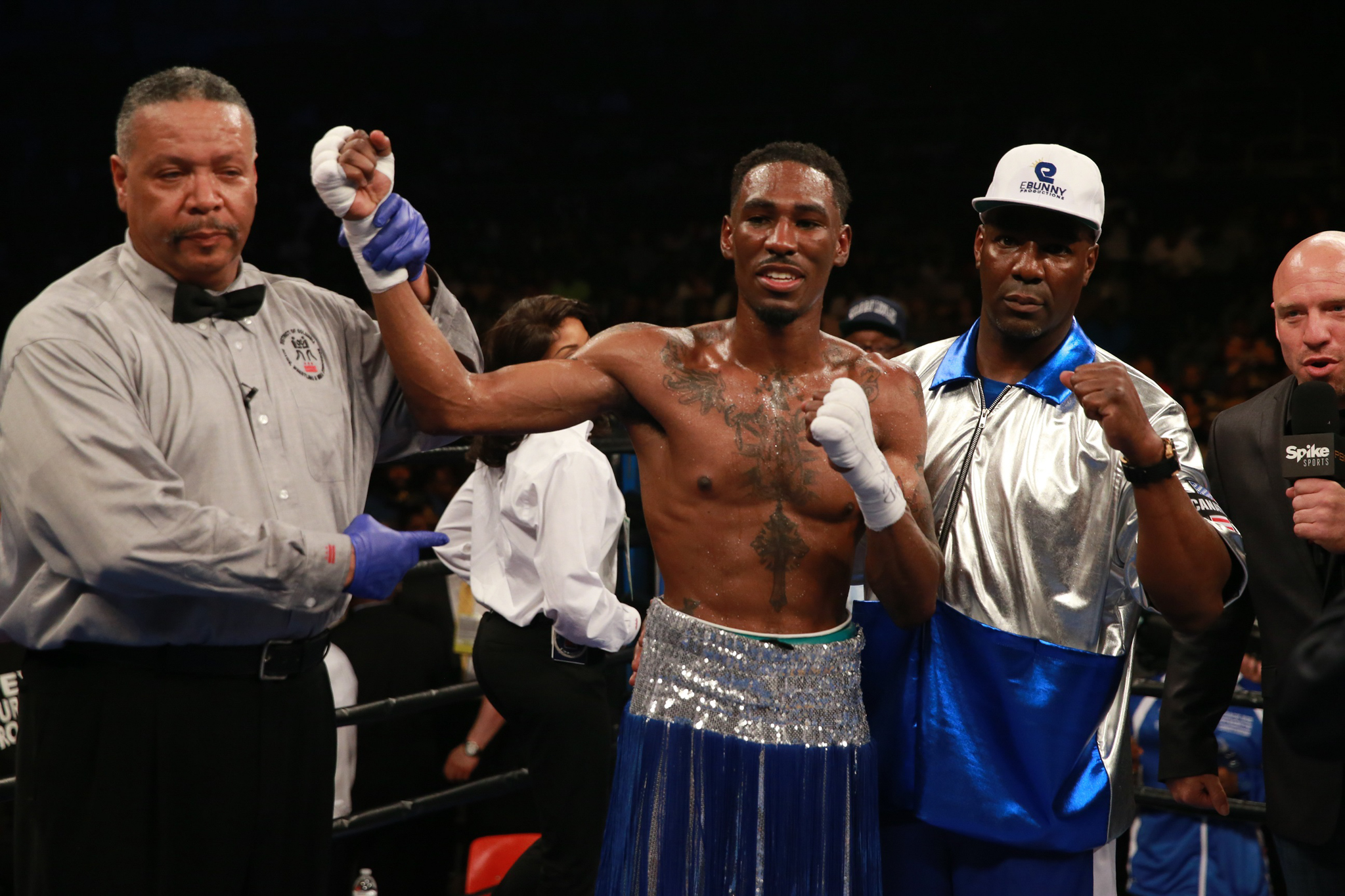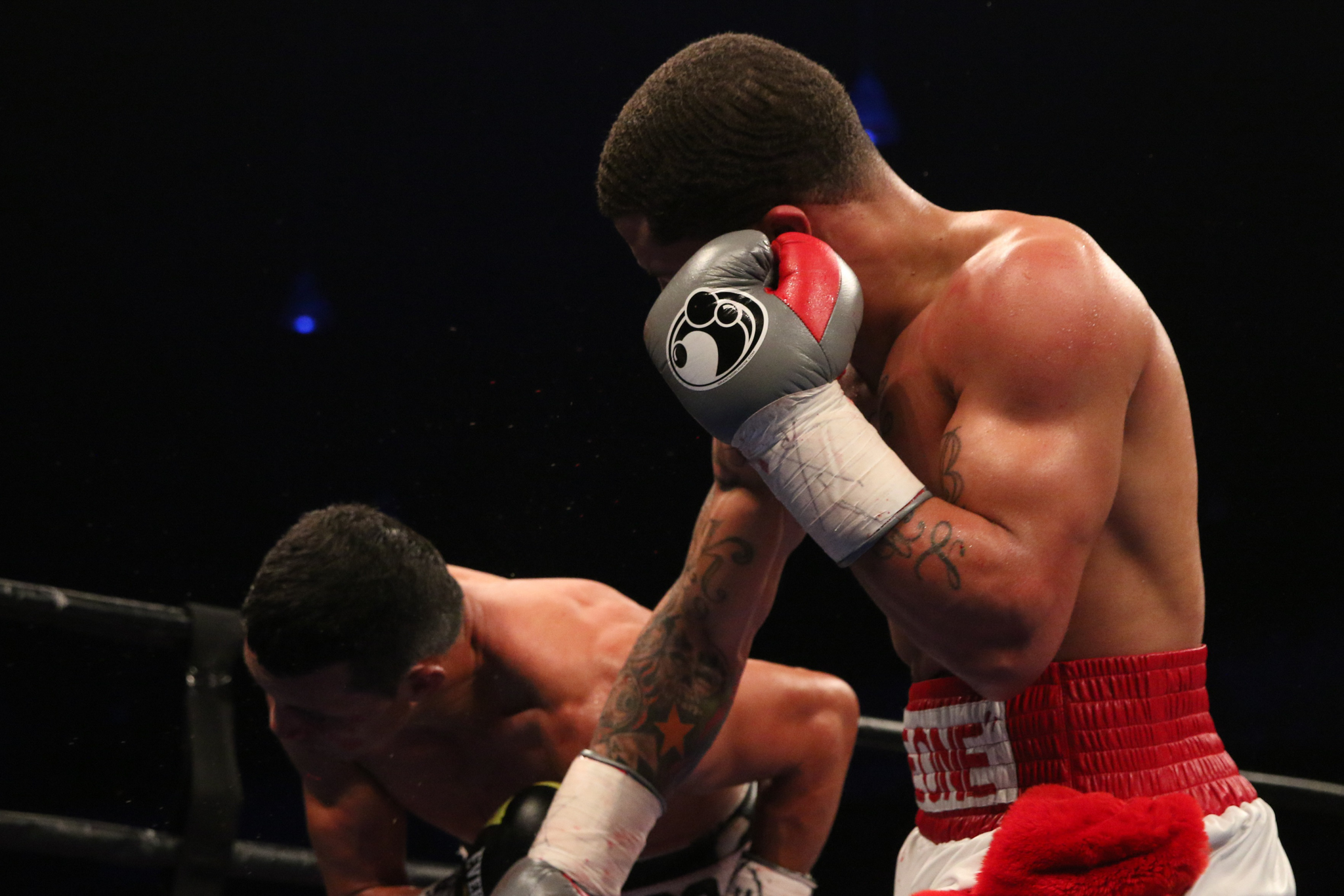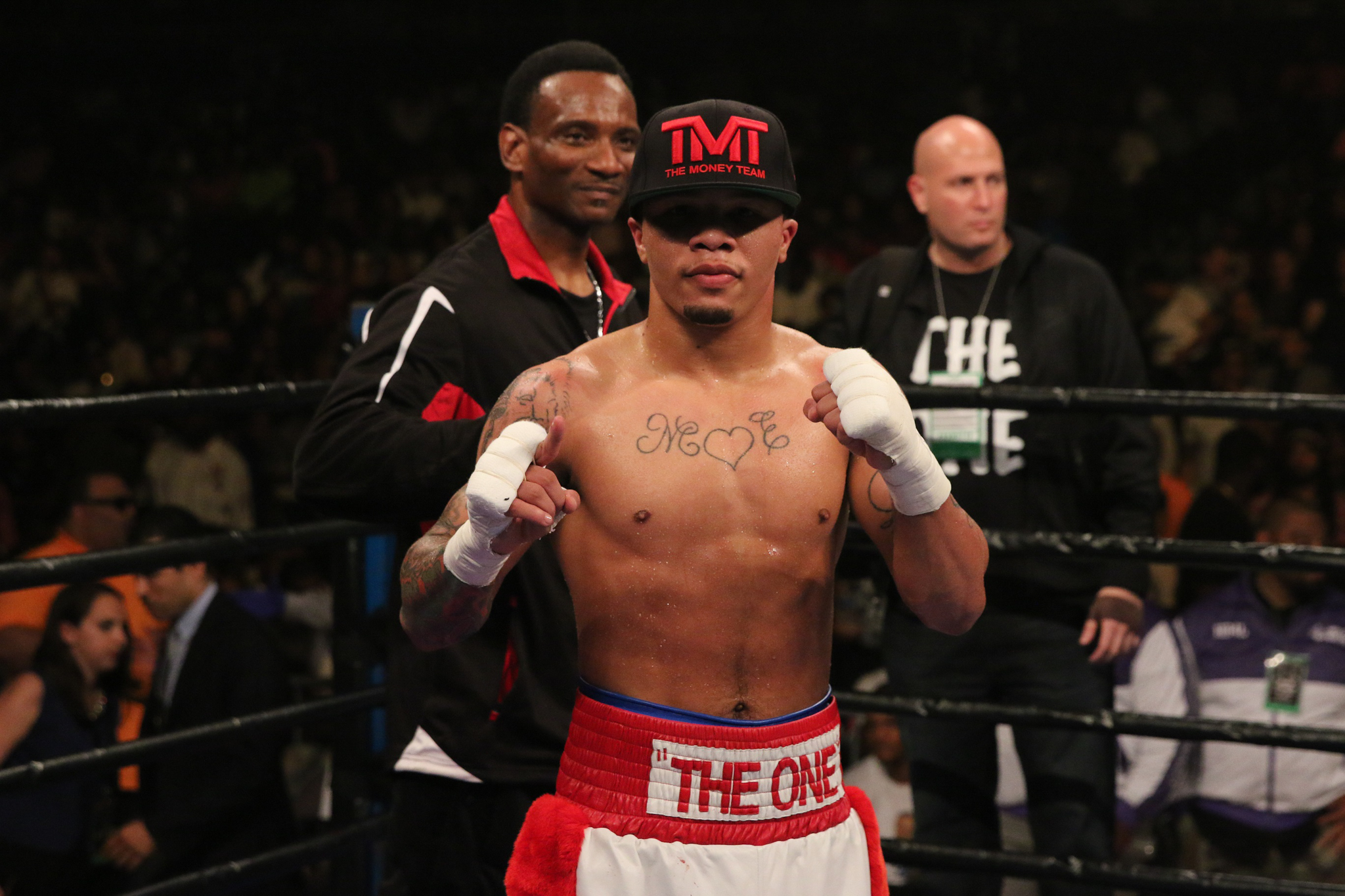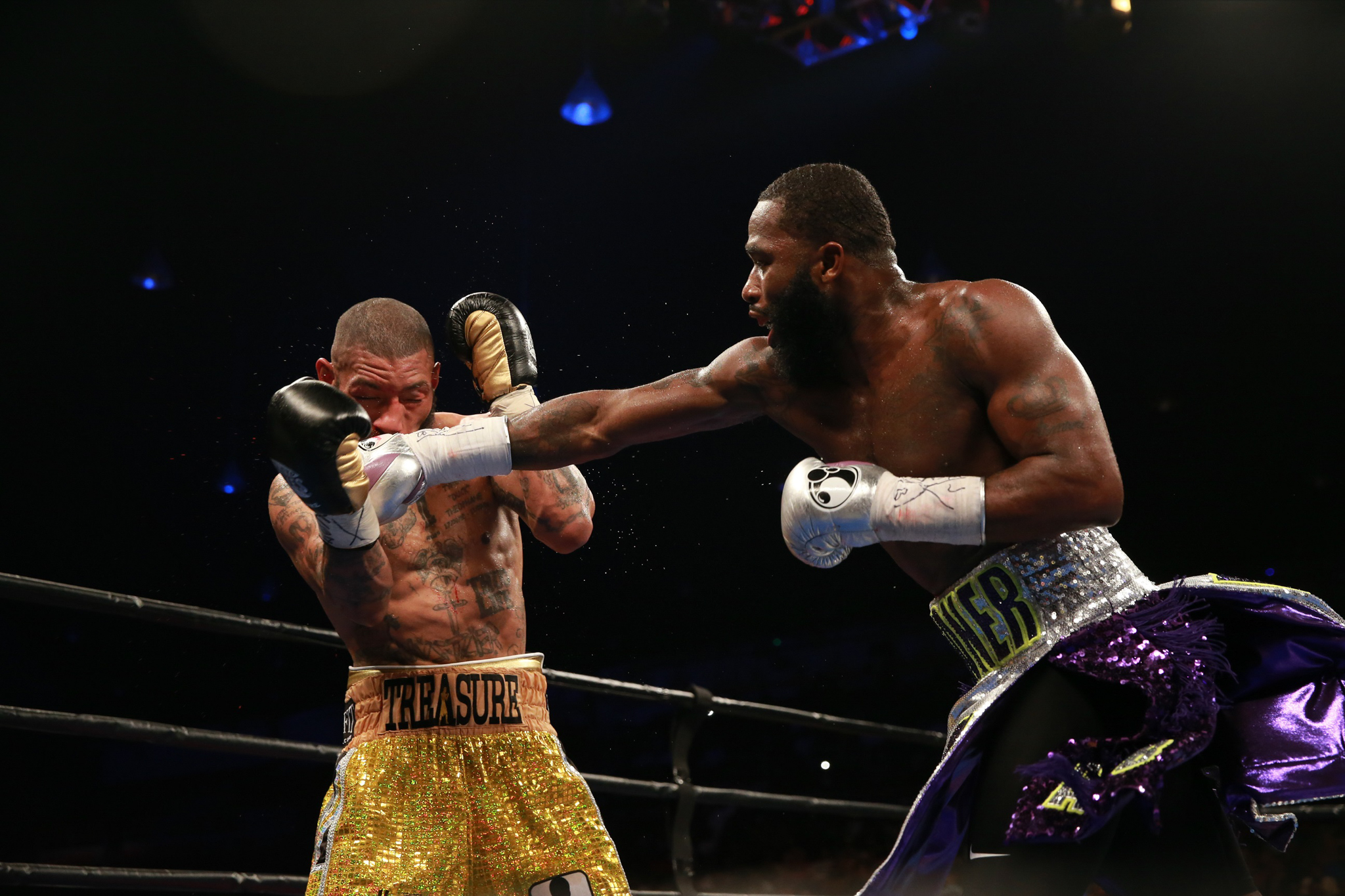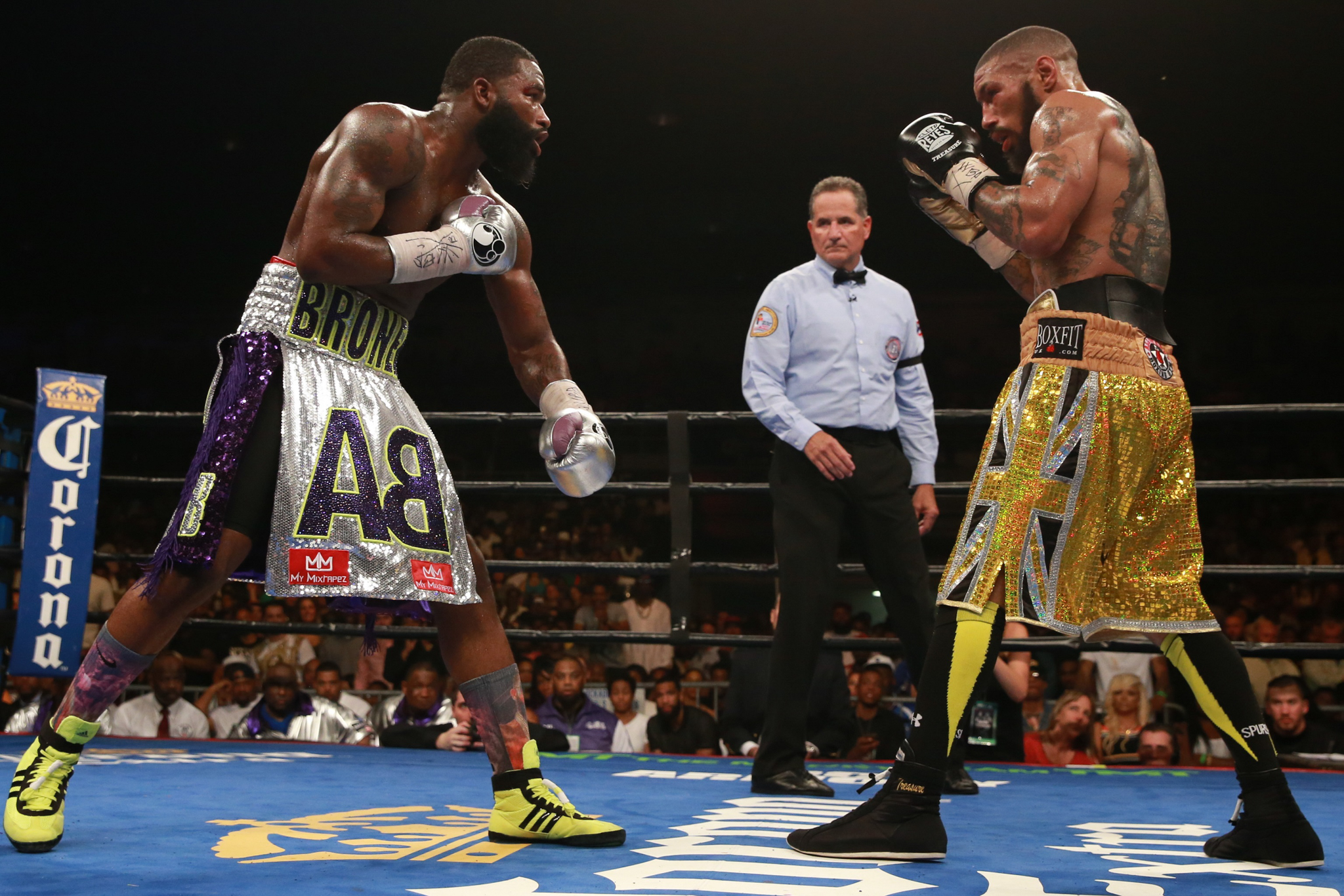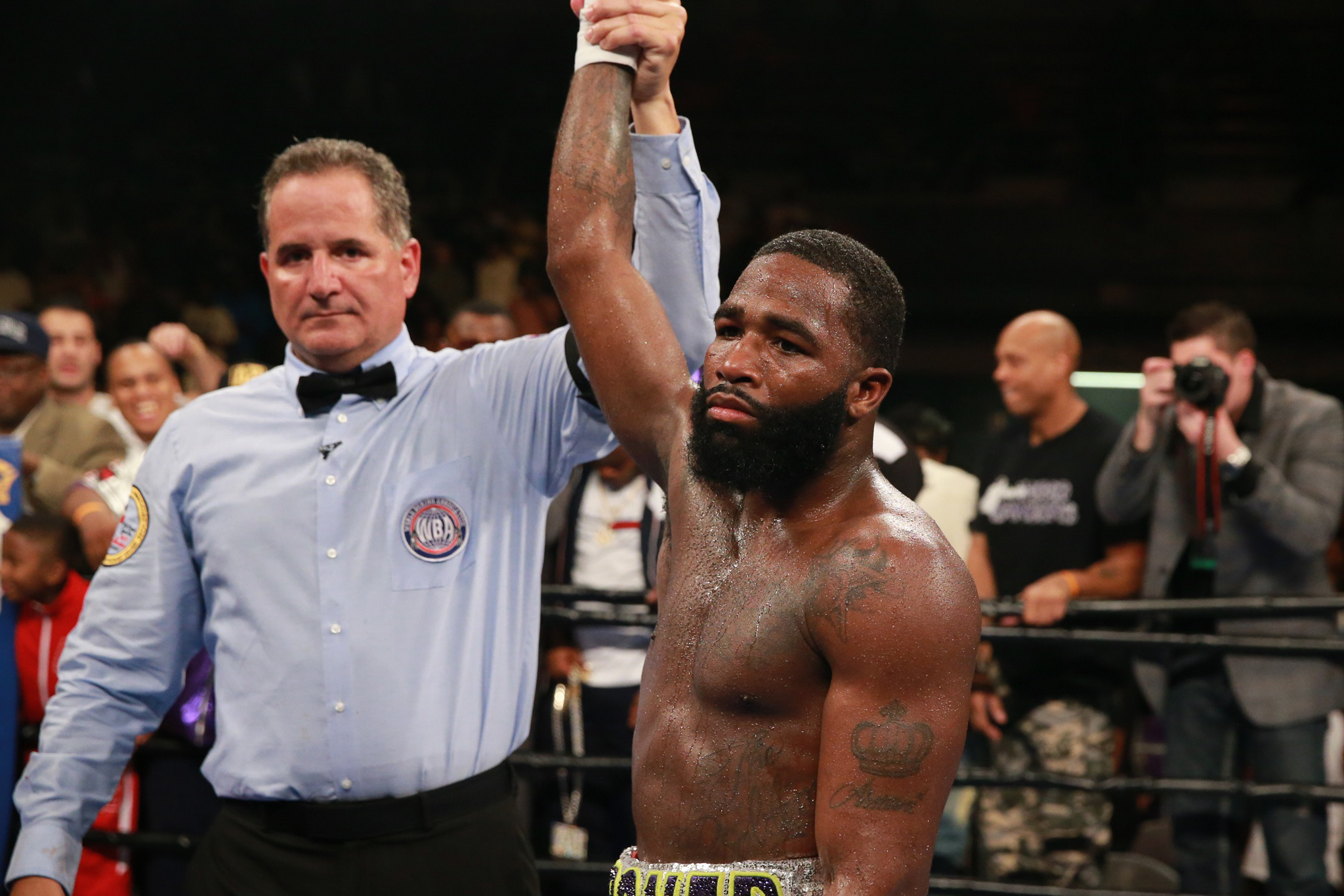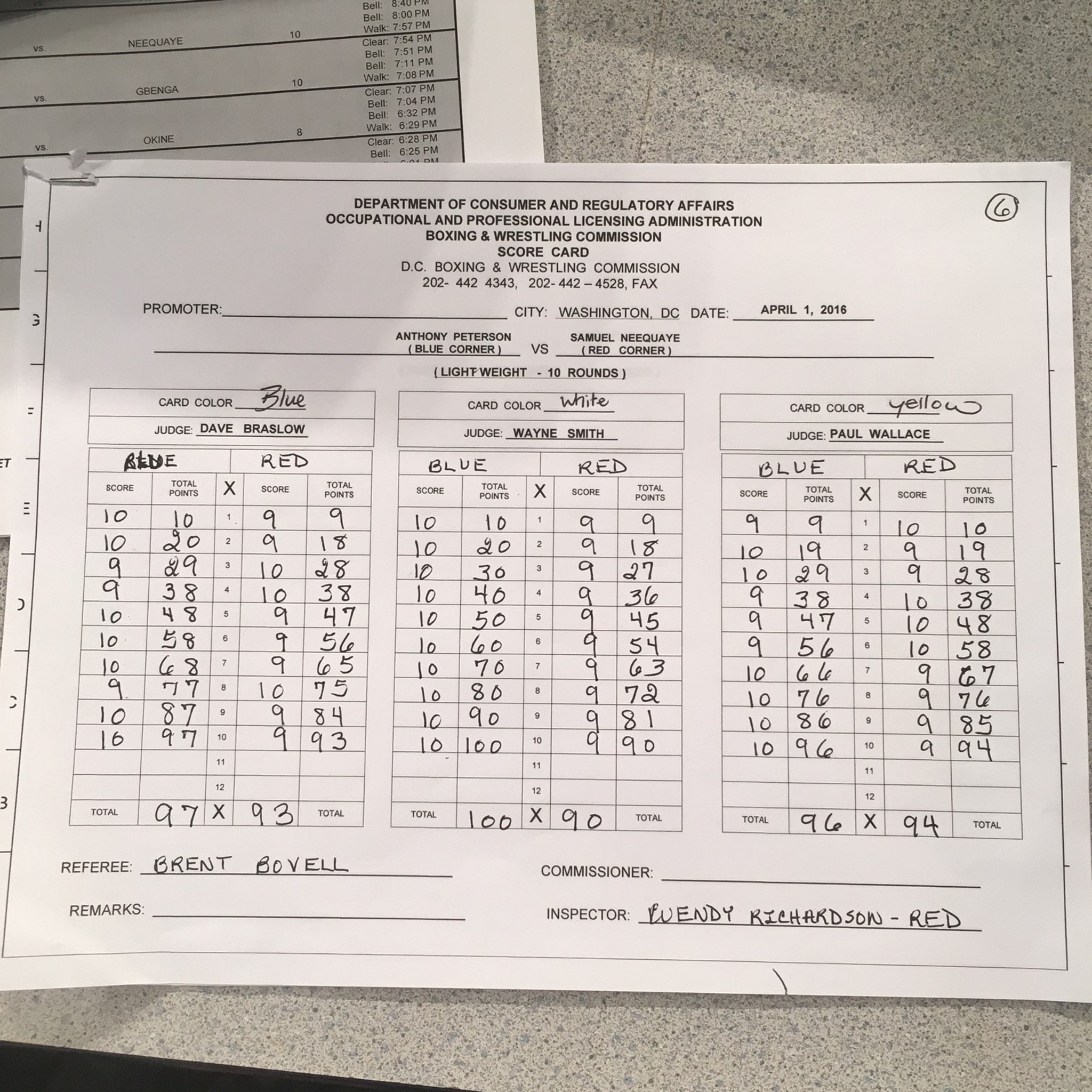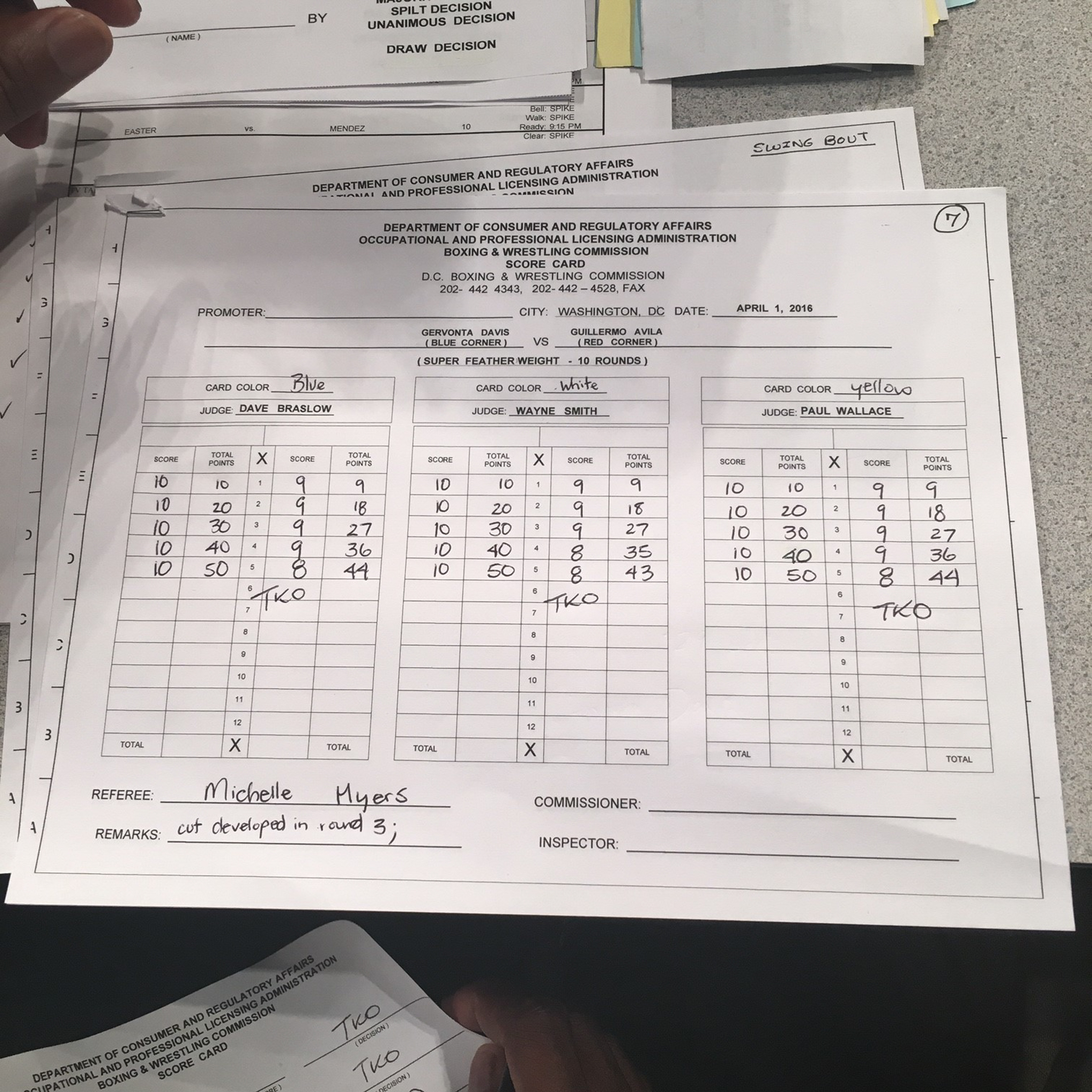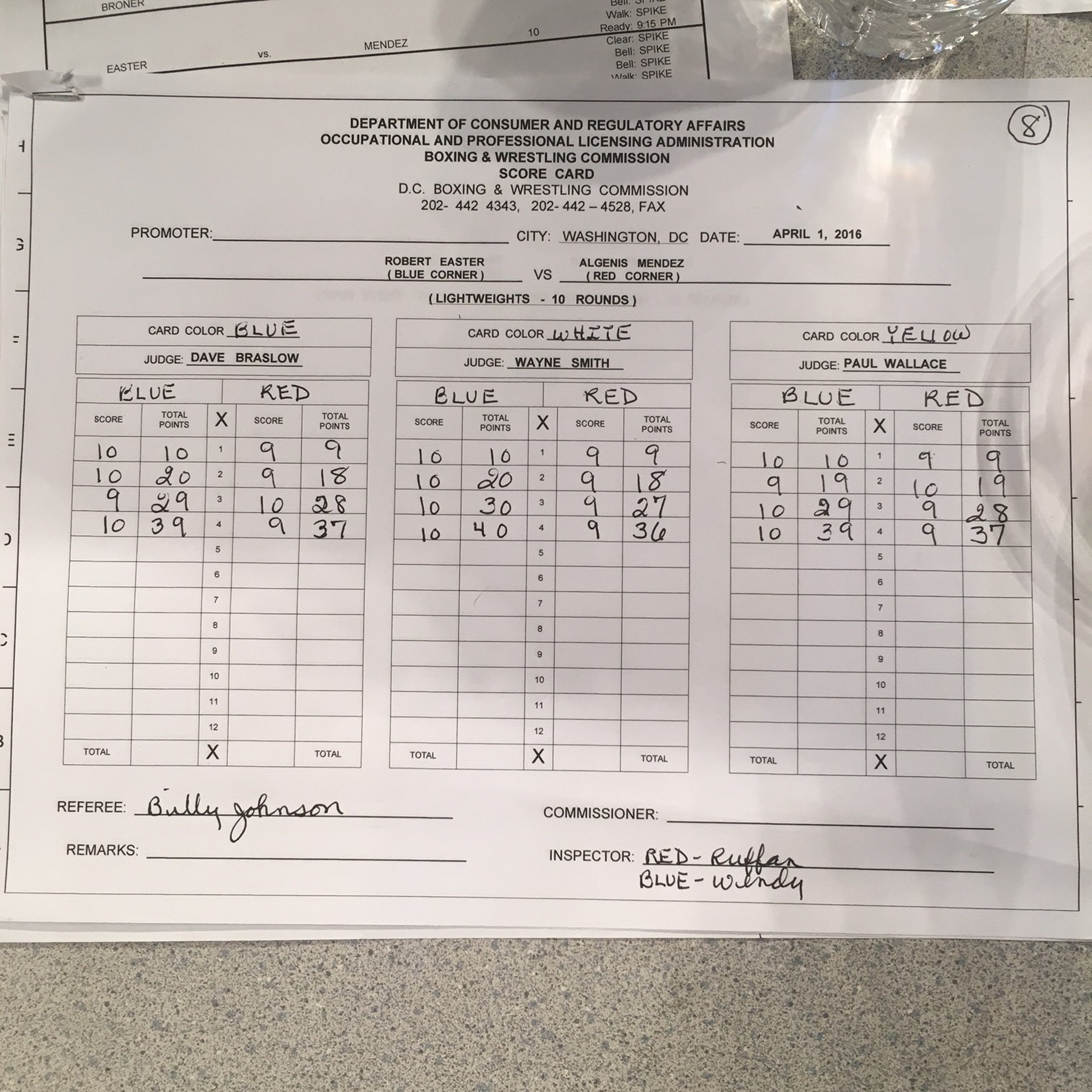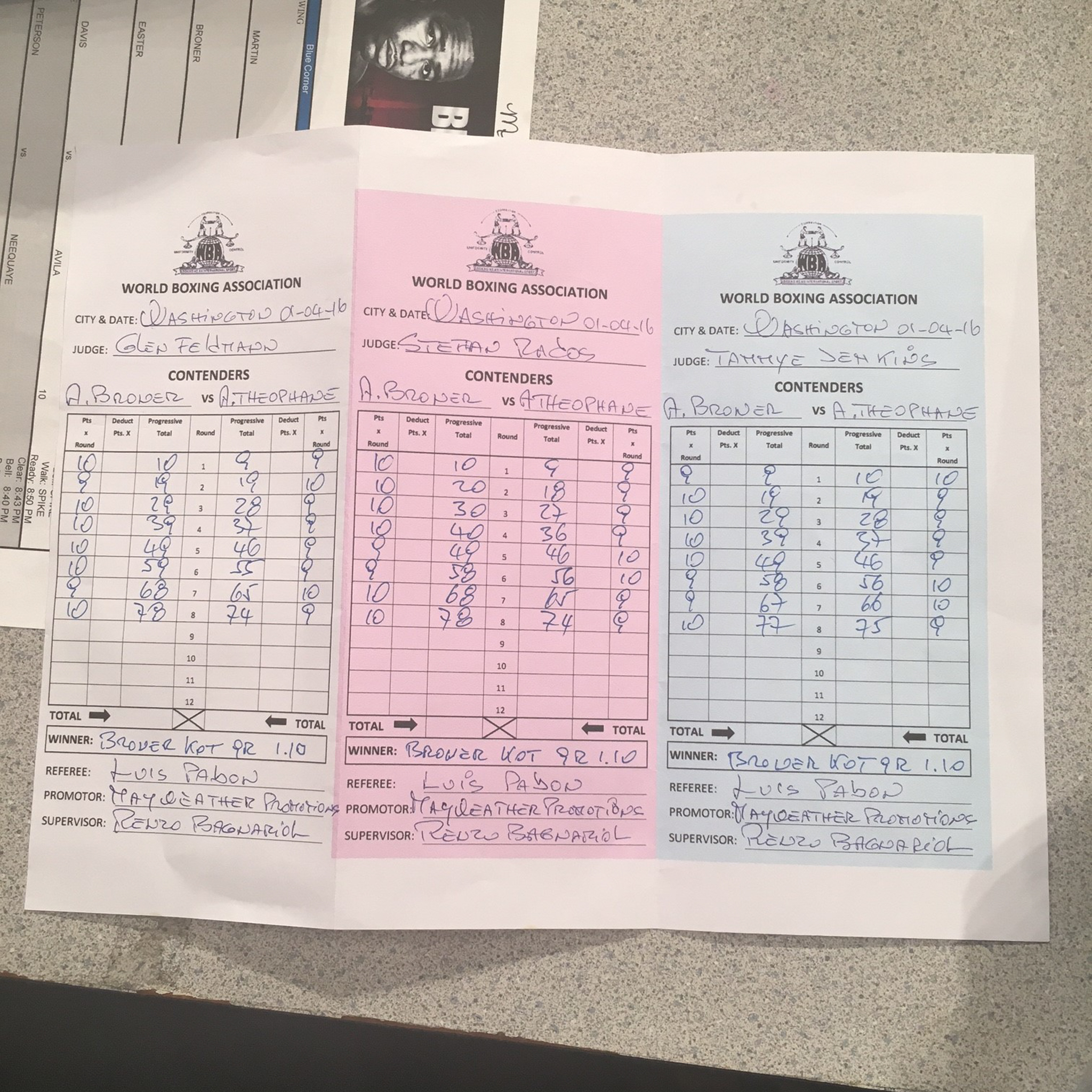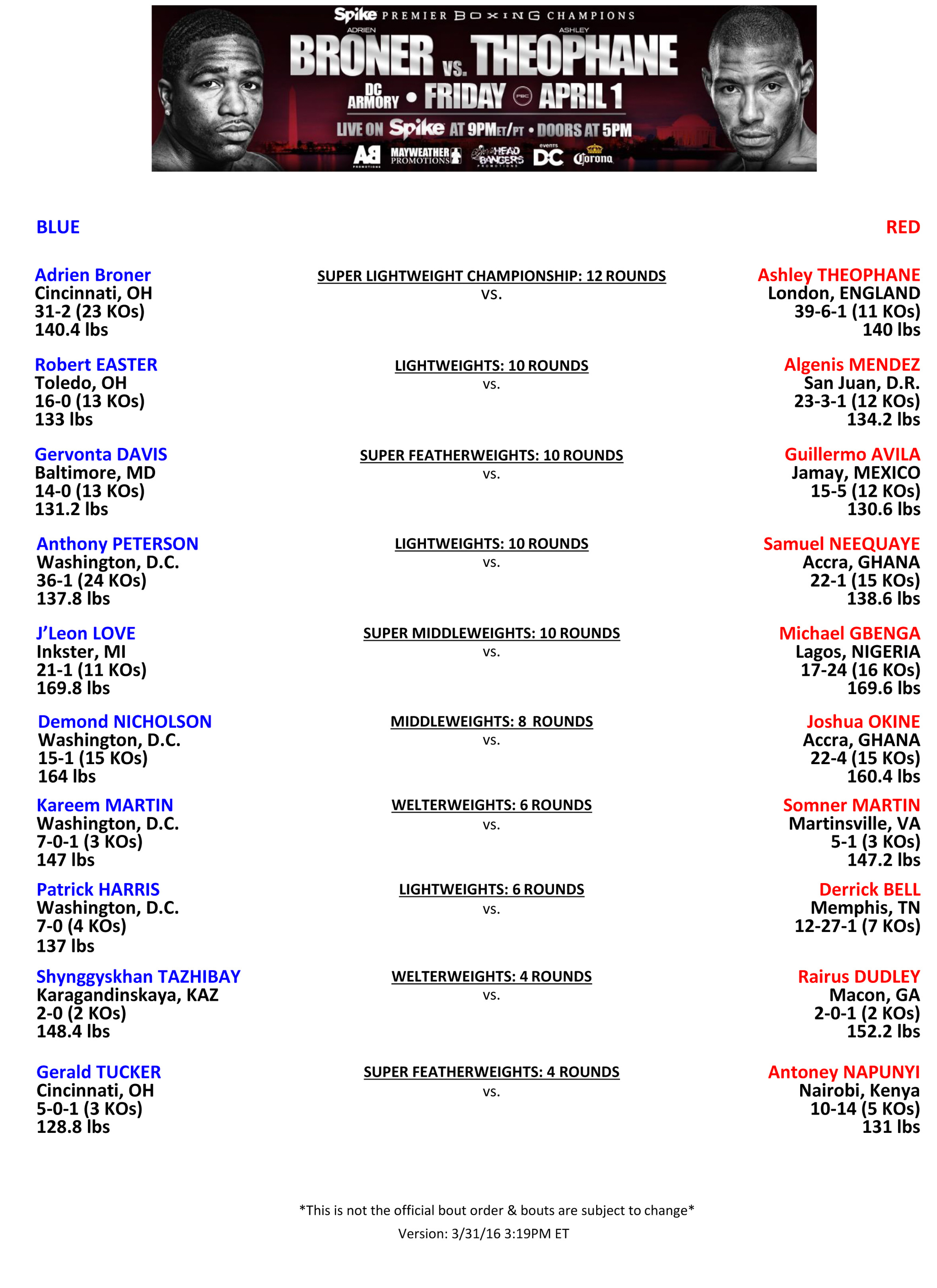 The Washington DC area has always been a boxing enthusiast playground and has been slowly bringing in prize fighter boxing to the nation's capital.  The headlining bout for this event was Adrien "The Problem" Broner battling Ashley "The Treasure" Theophane on Premier Boxing Champions (PBC), which was televised on Spike TV. Boxers such as Gervonta Davis, Robert Easter Jr, Argenis Mendez and Anthony Peterson kept the crowd highly entertained with the undercard fights. The energy inside the DC Armory was electric, as a sold out crowd of 8,172 patrons packed out the DC Armory.
Events DC is at the forefront for championship boxing returning to Washington, D.C.  Events DC's Erik Moses, Senior VP & Managing Director – Sports & Entertainment, proclaims, "D.C. is a great fight town, and fights of this caliber only add to the rich history of professional boxing in the city. It's great to see the DC Armory alive again with big-time boxing." In 2005, Mike Tyson's took on Kevin McBride here in Washington DC at the Verizon Center, then known as the MCI Center. The next fight after that was in 2011with a welterweight championship match between D.C.'s own Lamont Peterson and Amir Khan at the Walter E. Washington Convention Center.
Broner is no stranger to DC as he has spent portions of his training camp in Washington, D.C. Broner spoke to media and stated, "I'm very excited to fight in Washington, D.C. My following is huge in D.C., it's my second home, and I think we're going to give the fans what they're looking for. I want to fight the best in the 140-pound weight division and Ashley Theophane is one of the best."
Jon Slusser, Senior Vice President, Sports & Specials of Spike TV said  "After an incredible 2015, Spike is thrilled to welcome the PBC back with a bout headlined by Adrien Broner – one of boxing's biggest personalities out of the ring and one of the best fighters in the ring,"
Pulling up to the DC Armory, you could definitely tell that it was the place to be. Patrons were coming out of the metro station and crossing the streets from the surrounding parking lots. The Money Team (TMT) busses and vans made their presence known sitting amongst the spotlights, while in front of the steps leading into the DC Armory looked like a car show. Aston Martins, Bentleys, Corvette Stingrays, Teslas and few more exotic vehicles peaked everyone's excitement for the evening. Media check in was rather easy for myself, but the lines for general admission to enter were extremely long. The fight was completely sold out, so no tickets were sold at the door. With that being said, the process for getting patrons inside will have to be investigated and overhauled to make for a quicker and smoother entry.
This fight night was promoted by About Billions Promotions and Mayweather Promotions in association with HeadBangers Promotions. The electricity in the room matched the intensity in the boxing ring throughout the night. DC native, Anthony Peterson won his bout with Samuel "Untouchable" Neequaye of Accra, Ghana after a 10-round unanimous decision in this lightweight boxing battle. I loved the way that Peterson controlled the fight with his jab, keeping Neequaye at a distance. The judges scored it 100-90, 97-93 and 96-94. Peterson felt the love from DC crowd as he was cheered on the entire 10 rounds.
Anthony Peterson stated, "I'm happy to be back. It felt good to get touched and get some work in. I haven't gone 10 rounds since March of 2014."
Both Gervonta Davis and Robert Easter Jr. put on two entertaining fights with knockout wins. Gervonta landed left and rights hooks to Guillermo Avila putting a stronghold on the fight. In the 6th round it was a flurry of damaging uppercuts delivered by Gervonta that led to the ref stopping the fight and issue him the TKO win.
Gervonta Davis was excited after the fight but still humbled and said, "There is always room to get better and better, but this is another step toward my dream."
Robert Easter Jr. had an all out brawl with Argenis Mendez. Both of the boxers went toe to toe from start to finish. In the later rounds you could sense that fatigue was setting in on both fighters but Easter had enough energy to land an overhand right that sent Mendez to the canvas for the TKO win in the 5th round.
When asked about the bout, Robert Easter Jr. said "Two boxers makes for a boring fight. I wanted to go in there and brawl, but be smart. I knew when I stepped on the gas I would put him to bed and that's what I did."
The main event involved Adrien Broner and Ashley Theophane. This fight already contained drama before the gloves even touched. Broner failed to make weight Thursday for the fight and lost his WBA junior welterweight belt. The title was vacated by the sanctioning body after Broner weighed in at 140.4 pounds, which is over the 140-pound limit. This is the second time that Broner has not made the weight, the first time was in 2012. In addition to the title loss, Broner will have to forfeit an undisclosed amount of his purse to Theophane, believed to be about $50,000.
Now onto the fight, Adrien Broner is a brawler. He controlled the majority of the fight attacking Theophane and pinning him up against the ropes and in the corner. Theophane delivered his fair amount of shots in the fight and often sent a flurry of combos Broners way. A good number of these shots were blocked so they didn't hurt Broner, but had a negative effect by fatiguing Theophane. After a vicious attack of right hooks and left hand uppercuts from Broner in the 9th round, the ref called the fight to the disappoint of Theophane, who pleaded his case by saying that he was still in the fight.
When asked about the decision Ashley Theophane said "I thought the stoppage was premature because I thought I was in the fight. Me and Broner were going at it. It looked like he was starting to get tired because he started to move around and wasn't able to stay there with me as much."
Broner's post fight speech went a bit different because instead of discussing the fight, he took this chance to call Floyd Mayweather out of retirement to fight him. Broner stated, "I'm a man, but at the end of the day, somebody that I look up to, someone that I admire took the chance to do and interview and talk bad about me. I'm a man – Floyd has got to see me."
"I come from nothing. I'm talking about water and Cornflakes. And I would never let a man disrespect me like that. So you gotta see me. I don't care if we're sparring or if we're fighting, let's get it on."
I highly doubt that Floyd Mayweather will come out of retirement to fight him, but it was entertaining to see.  There was a lot of star power in the building to see this all take place. Floyd Mayweather, Pusha T, Lesean McCoy, Steve Francis, Mayor Muriel Bowser, Desiigner, Dej Loaf, Lil Durk and many more. It was great to see an event like this to take place in DC and the future of boxing back in the city.
Experienced by Adrian McQueen