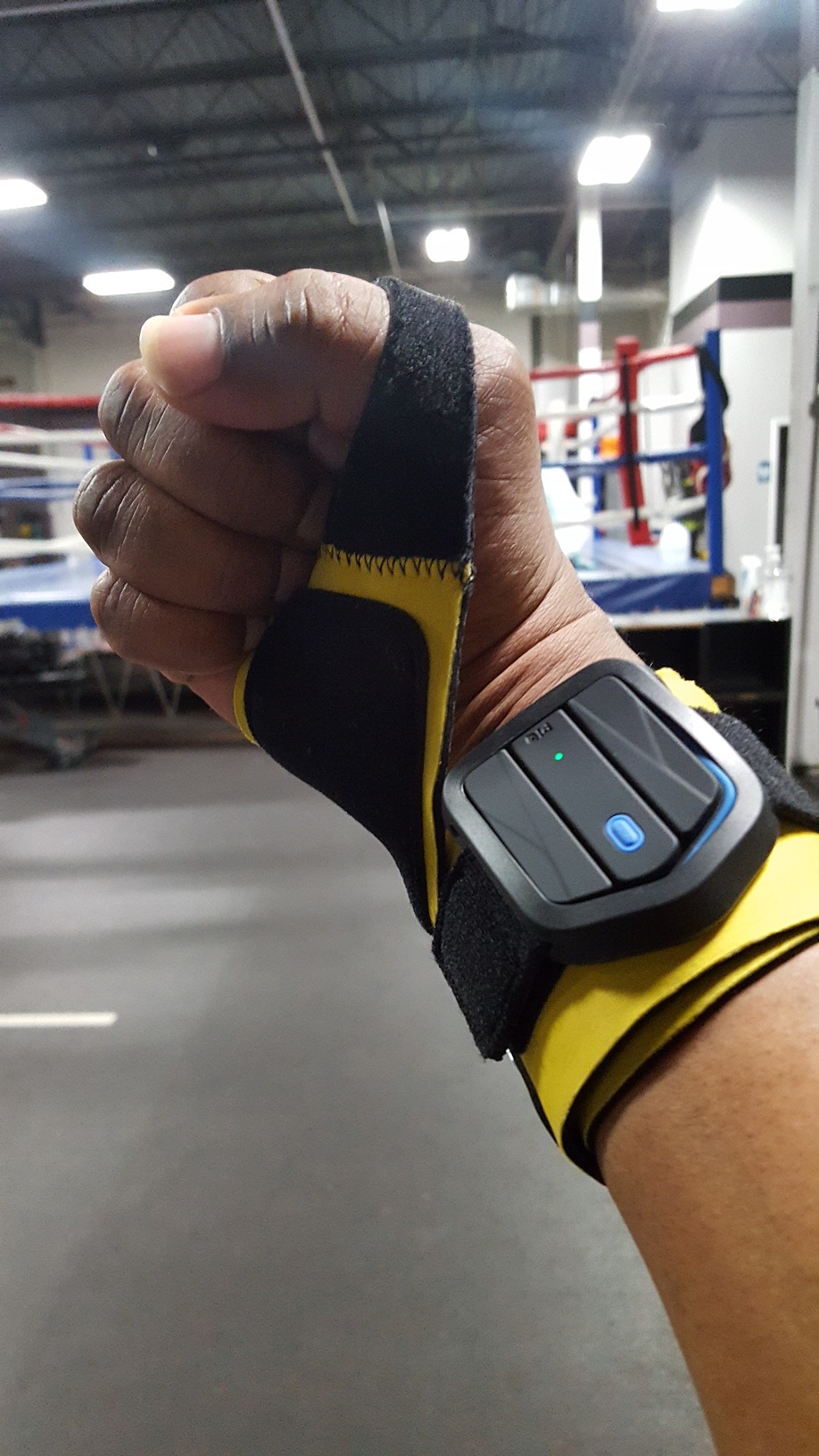 Experienced by Adrian McQueen
Photos by Adrenaline Lifestyles
I have always wanted to be able to measure my progress in boxing from an analytics standpoint. As sports lovers, Cedric Mangaud, CEO, CO-FOUNDER and Ongan Mordeniz COO, CO-FOUNDER of PiQ sought out to develop a product that could do just that. In an effort to make each sporting session more exciting, the two worked to develop and design trackers and apps that will allow users to play sports and get real-time info on how they play. The partnership between Everlast and PiQis going to send shockwaves through the boxing community.
I am an avid boxer and love the fact that I can now track each type of punch thrown, along with a detailed breakdown of punch count by type such as shadow boxing, punching bag, mitt training and sparring. With each punch that I threw, I received the stats showing speed, impact and reaction time. On my journey to get more fit and drop down in weight, PiQ tracks and show calories burned during a cardio workout. I received one PiQ robot to review so I used it on my power hand, which is the right. The PIQ robot blue works on either hand, switch hands between workouts, or you can purchase a second EVERLAST & PIQ and monitor both hands at the same time.
The device is user friendly and easy to use. Download the Everlast and PiQ app, strap the sensor to wrist strap, pair the two and start tracking data right away. The sensor is shock resistant, waterproof, lightweight and ultra-thin.  The device links up to your smart phone to record and analyze the exact analytics performances details of your workout session; such as speed, G-force at impact, and retraction time, then displays the analytics in real time on the app. What a pleasure it is to see the breakdown of my boxing skills after each session.
The Everlast and PIQ  app is not just for boxers but can be used by martial artists and those leveraging sports like boxing and kickboxing for fitness. This device is beneficial to ones' progression as it highlights your key strengths on that particular day. These strengths are pinpointed on a graph so that you know exactly what to work on and strengthen during your next workout. PIQ then tallies your score up to create a PIQScore which you can share with your friends and online community.
Everlast and PIQ is now available on PiQ.com. The product contains a PIQ ROBOT™ and a strap to perfectly fit the PIQ ROBOT™ on the user.  The Everlast and PIQ app is available for both Android and IOs smartphones. I enjoyed my review time and it was a hit my local gym. I have no doubt in my mind that these will be flying off the shelves once the masses catch wind of them.