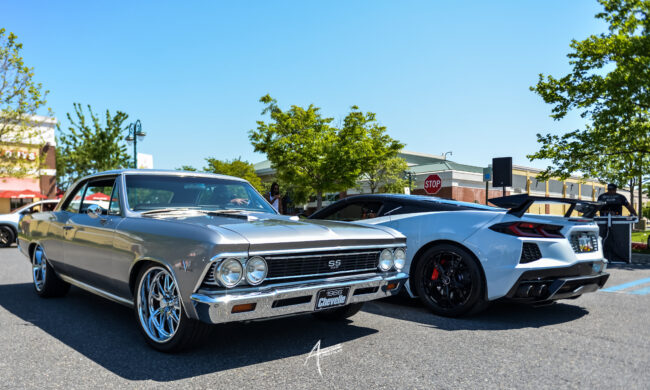 Spring time is here and we kicked off the 2021 season of Cars and Brunch with a packed lot. A sunny Saturday morning set the scene for this edition of Cars and Brunch. After going on a six month hiatus, we returned and kept the good vibes going. Over the winter we made a lot of adjustments due to attendee feedback, guidance from car show gurus and current COVID restrictions. So the main thing we had to change up was the space. The goal was to acquire more, more, more space. So after a long search and a lot of emails and meetings, we were fortunate to be able to lock in with Bowie Town Center. Allowing us to give Prince Georges County something that is does not but desperately needs.
Within 30 minutes the lot began to fill up with everything from Classic Cars, Exotics, Tuners, American Muscle, Luxury and Motorcycles. DJ B-Blast kept the good vibes going with family friendly music for all to enjoy as they walked the lot filled with many rows of vehicles. Meguiar's also supplied us with giveaways for the patrons.
Cars and Brunch will take place every 1st and 3rd Saturday from 9:00 am – 12:00 pm at Bowie Town Center located at Lot B 3851 Town Center Blvd, Bowie, MD 20716. This event is full of nice automobiles, good vibes and great food. You do not have to own a nice car to show up. Just come out, commune with other car enthusiasts, partake in some phenomenal food and have a good time. Please practice social distancing and wear your masks.