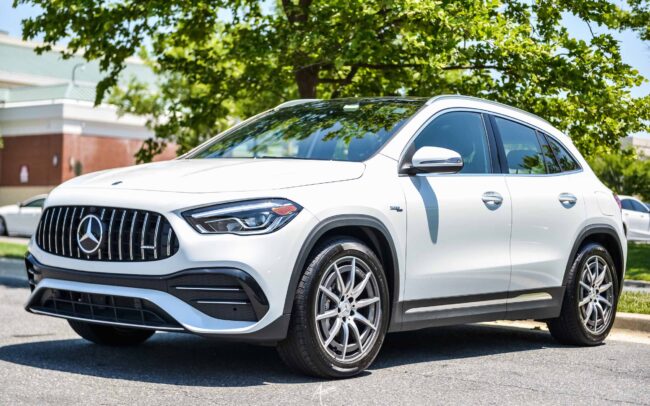 Experienced by Adrian McQueen
Photography by Adrenaline Lifestyles
Summer time is here and Cars and Brunch is in full swing. A sunny Saturday morning set the scene for this edition of Cars and Brunch. Within 30 minutes the lot began to fill up with everything from Classic Cars, Exotics, Tuners, American Muscle, Luxury and Motorcycles. DJ B-Blast kept the good vibes going with family friendly music for all to enjoy as they walked the lot filled with many rows of vehicles. Meguiar's also supplied us with giveaways for the patrons.
Showcasing the 2021 AMG GLA35 4MATIC, at my Cars and Brunch show, intrigued not only the various Mercedes Benz car clubs that often attend, such as AMG DMV Lounge and Mercy Times, but it was really a hit amongst the younger crowd. Aside from the prestige of it being an AMG Mercedes-Benz, compliments of the look and size of the vehicle were consistent. Living in the city and often commuting in high traffic areas, consumers in that demographic are searching for the smaller size vehicles. This one definitely seem to hit the points that they were looking for.
Cars and Brunch will take place every 1st and 3rd Saturday from 9:00 am – 12:00 pm at Bowie Town Center located at Lot B 3851 Town Center Blvd, Bowie, MD 20716. This event is full of nice automobiles, good vibes and great food. You do not have to own a nice car to show up. Just come out, commune with other car enthusiasts, partake in some phenomenal food and have a good time. Please practice social distancing and wear your mask.