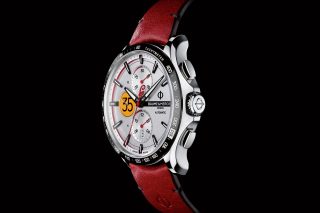 Just 1,967 of the Burt Munro watches will be going on sale
[EICMA Show, Milan] Indian Motorcycle today unveiled the first limited edition timepiece it has made in partnership with the Swiss watchmaker Baume & Mercier.
The watch, called the Clifton Club Munro Limited Edition, celebrates an icon, a hero of speed, while at the same time christening the new partnership with the Indian Motorcycle Company – a collaboration in the same vein as the very successful Shelby Cobra watch that Baume & Mercier made a few years ago.
This chronograph is limited to just 1,967 pieces, reflecting the year that Munro set his iconic record.
It features a number of special details designed to commemorate the extraordinary achievement of Burt Munro.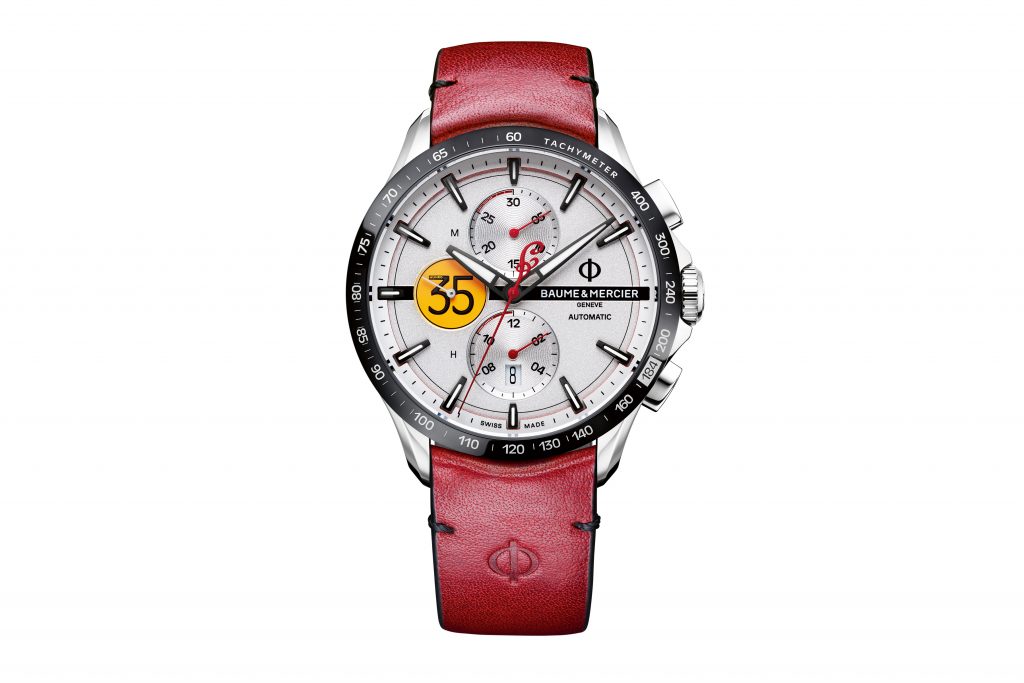 Immediately apparent is the large, yellow number 35, Munro's lucky number, in the chronograph seconds counter.
Next, the calfskin strap is coloured in the deep vermillion red identified with the Indian Motorcycle Company as well as the colour of the Munro Special streamliner that Burt set his record in.
The dial is silver-coloured and sandblasted to mimic the surface of the Bonneville Salt Flats, where the record was set.
The counterbalance of the seconds hand is the immediately recognisable Indian "I".
The 44mm stainless steel case has a tachymeter scale on the bezel, with Munro's record, 184 mph, highlighted on it.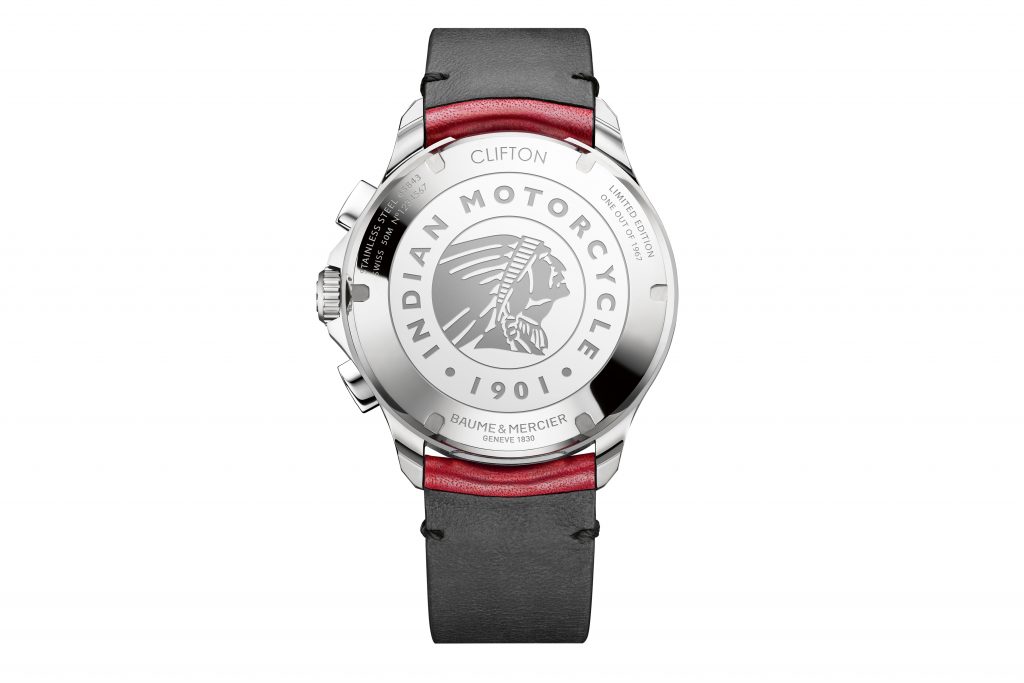 On the back, the famous Indian headdress logo of the Indian Motorcycle Company is engraved, as well as the number of the limited edition.
"We are proud to partner with Baume & Mercier to celebrate the legacy of Burt Munro. Baume & Mercier and Indian Motorcycle are both iconic brands with a storied history. We share many values, and are excited to work together to recognize the 50th anniversary of Burt's most famous land speed record."
– Steve Menneto, President of Motorcycles at Polaris Industries Inc.
"Baume & Mercier is very proud and honoured to pay tribute to the Legend Burt Munro. His passion for speed defied boundaries and created a legend that remains today. His spirit, unparalleled determination and legendary optimism have been an exceptional source of inspiration for Baume & Mercier. This Clifton Club Burt Munro Tribute Limited Edition embodies the man and his dream to make the legend last."
– Alain Zimmermann, CEO of Baume & Mercier
The watch can be pre-ordered now for delivery in April 2018. Expected retail price is 3'300 CHF / 3'750 USD.