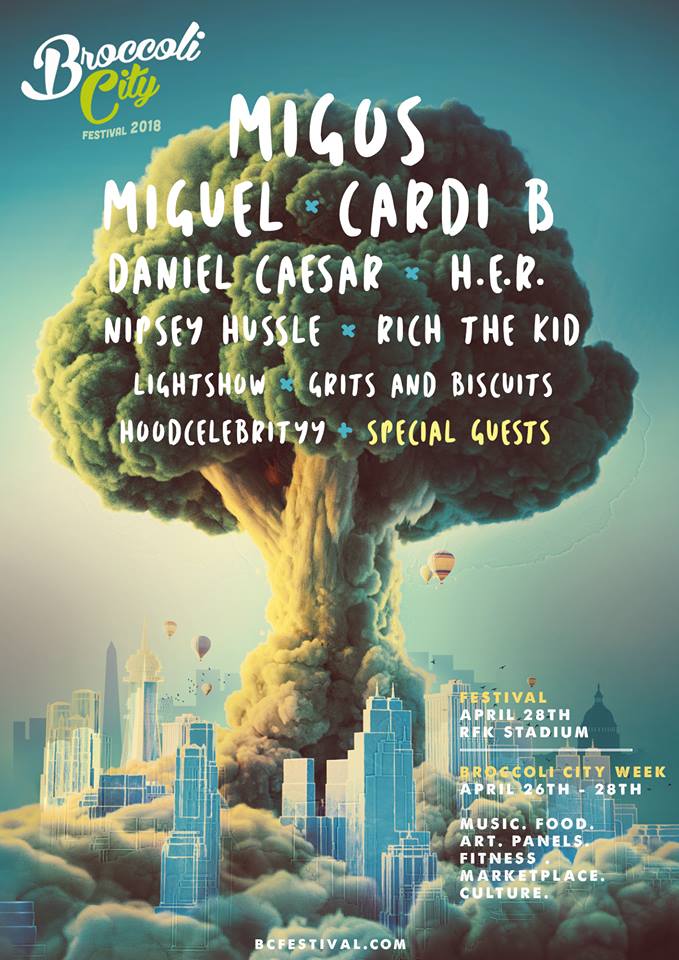 Each and every year, there are festivals all over the world that showcase some of the best artists in the game. in various genres. Broccoli City Festival does that very same thing as well as promoting living "eco-friendly" while maintaining a more sustainable lifestyle.
The festival this year will headline some big named artists such as Migos, Miguel, Cardi B, Daniel Caesar, Nipsey Hussle and more. Vendor areas will exhibit tons of products, services and activities demonstrating healthy living practices.
The festival will be held this yearon Saturday, April 28 at Washington D.C.'s Robert F. Kennedy Memorial Stadium (RFK Stadium). If you're looking for tickets to the festival head to Broccoli City Festival's official site and grab em'!