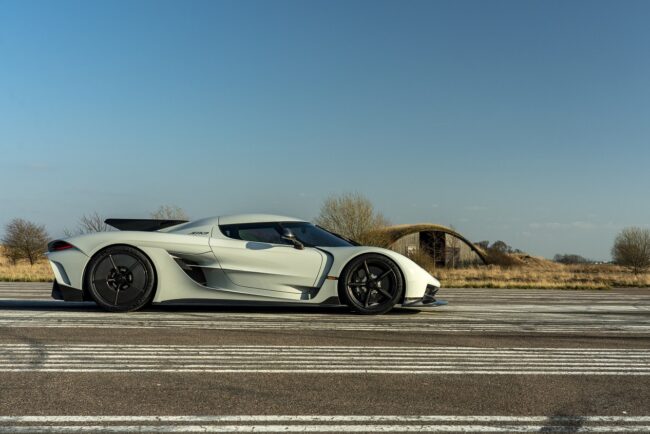 A couple of the world's rarest ultimate performance cars are arriving to Exclusive Automotive Group (EAG) for public viewing at their Vienna, Virginia dealership on Saturday, April 24th from 9 a.m. to 5 p.m.
This is your chance to get a front row view of the Koenigsegg Gemera and The Koenigsegg Jesko Absolute while they are on display. Manufactured in limited numbers and having price tags in the seven figures, The Gemera and The Jesko Absolute are some of the rarest and most expensive ultimate performance cars in the world. EAG is one of a limited number of dealerships in the United States hosting a world tour of models.
"We are thrilled to host the Koenigsegg world tour and to give the general public the rare opportunity to see these amazing cars in person," said Alvin Nix Sr., General Manager, Exclusive Automotive Group. "As car enthusiasts ourselves, this is going to be a special occasion for us and we want to share it with anyone who stops by our showroom."
Exclusive Automotive Group, located at 8550 Leesburg Pike, Vienna, Virginia, is a luxury car dealership owned and operated by automotive enthusiasts. Be sure to drop in and get a look at these rare beauties.