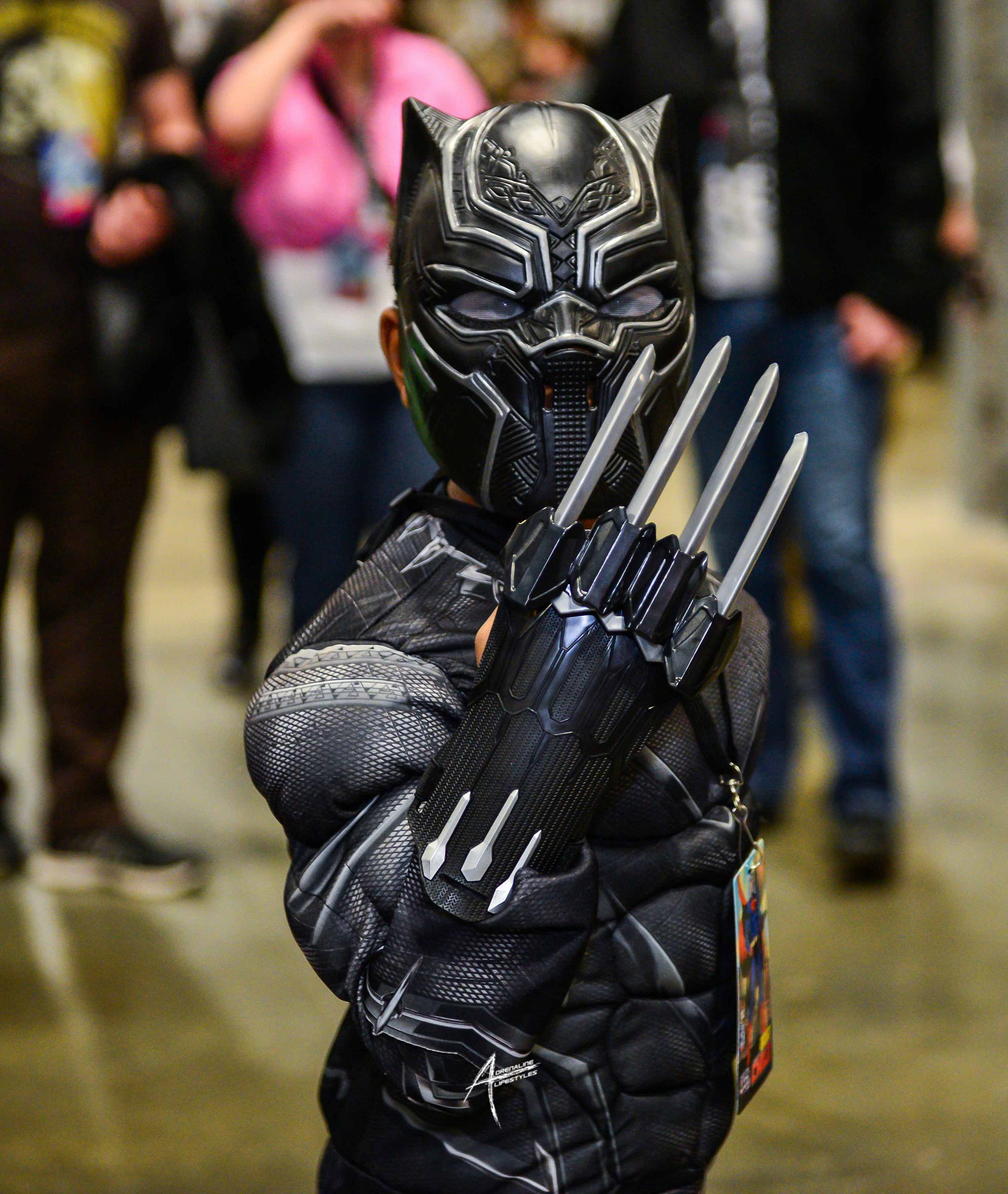 Experienced by Adrian McQueen
Photography by Adrenaline Lifestyles
This past weekend the Walter E Convention Center was the home to Awesome Con, otherwise known as Washington DC's Comic Con. Awesome Con is growing more and more each year as the celebration of geek culture, comics, movies, television, sci-fi, fantasy, horror, anime, gaming, animation, music, comedy, art, science, toys and some of the most creative costumes you will see. Awesome Con also had celebrity guests that spent time signing autographs at their booths, giving photo op sessions, and doing Q&A sessions with fans. Awesome Con has so many elements wrapped up into one Convention, there is literally something for everyone.
This is the sixth annual Awesome Con and the energy spread throughout the entire Convention Center with the wide array of exhibitors and artists, as well as the celebrity-filled panels and lectures. Awesome Con has grown from 7,000 people in 2012 to 70,000 last year. Awesome Con also partnering with Smithsonian magazine to feature technology and science fiction in a subset called Future Con. The National Science Foundation displayed hands-on demos of NSF-funded science and talked about the science behind superheroes and superhuman science. The innovative activities kept patrons engaged and excited. The Smithsonian and NASA was present as well, highlighting the real science behind sci-fi movies and television shows.  Lucasfilm also came in with a major exhibitor showcasing the Props and Costumes of The Last Jedi.
Allied Moxy displayed the DeLorean DMC-12, a sports car, to promote the film Ready Player One. The DeLorean is known as the time machine created by Doctor Emmett Brown's in the 80's film Back To The Future. The kids enjoyed the Trolls and Spirit Riding Free setup, as there were a lot of giveaways and activities. Awesome Con partnered with Geeks OUT, an organization that promotes queer representation in nerd culture, and created Pride Alley. This section was dedicated to fans and creators in the LGBTQ community.
As a lover of art, I really enjoyed the Artist Alley. Being able to see such great artwork and interact with independent and mainstream comic creators, artists, crafters and professional writers/illustrators was a pleasure and learning experience.
The Cosplay participation was amazing. All genders, races and age groups showed up and showed out for Awesome Con, gladly posing for pictures and staying in character. Cosplay, originally a Japanese word combining costume and play, is the activity of dressing up as characters from a comic book, anime, a video game or a fantasy-based movie or TV show. It was amazing to see the lengths that some people went through to pull off the look. These were not costumes from Party City. The outfits were custom made, accompanied with makeup and artistic additions. A lot of time, imagination and money was spent to pull off these magnificent sites.
Awesome Con is a great convention and an event that you need more than one day to enjoy it all. I will be in attendance next year and so should you. Enjoy the Photo Gallery.