{YOU'RE INVITED}
Washington, DC Screening of "King Arthur: Legend of the Sword"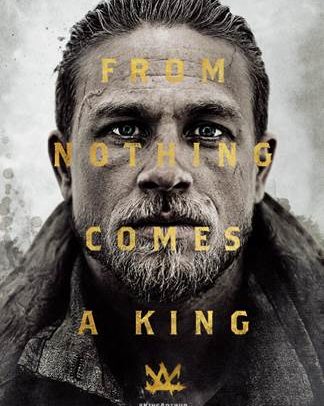 Screening Details:
Date: Tuesday, May 9th , 2017
Time: 7:30PM
Location: Regal Gallery Place (701 7th St NW, Washington, DC 20001)
*Please Note*
EARLY ARRIVAL IS SUGGESTED.
SEATING IS NOT GUARANTEED.
ADMISSION IS FIRST COME, FIRST SERVED WITH YOUR PRINTED TICKET
Movie Trailer:
SYNOPSIS : When young Arthur's father is murdered, Vortigern (Jude Law), Arthur's uncle, seizes the crown. Robbed of his birthright and with no idea who he truly is, Arthur (Charlie Hunnam) comes up the hard way in the back alleys of the city. But once he pulls the sword from the stone, his life is turned upside down, and he is forced to acknowledge his true legacy whether he likes it or not.
RATING: PG-13
IN THEATERS:  FRIDAY, MAY 12, 2017
Official Website: http://kingarthurmovie.com/
Official Hashtag: #KINGARTHUR
CLAIM YOUR FREE PASS TODAY!